On Halloween morning in 2008, When Annie McCann did not call her parents after school and her school called to inform them that Annie had not even attended school, they knew something was not right. Their worst nightmare came to life when they got the news that their daughter's body was found next to a dumpster in Baltimore. ABC's '20/20: Answers for Annie' covers the story of Dan and Mary Jane McCann as they strive to find answers for their daughter's sudden death. If you are interested to know more about the case, we have all the information for you. Let's delve into it, shall we?
How Did Annie McCann Die?
Annie McCann was raised in a devout Catholic family residing in Alexandria, Virginia. She was a high school student who was studying dutifully to make a promising future for herself. The 16-year-old was an accomplished young girl who had a deep interest in arts, played basketball, and was cherished for her quirk and wit, among other things. She lived a sheltered life and was not very street-savvy, as her parents mentioned that her internet use was strictly monitored and she could "barely work a flip phone."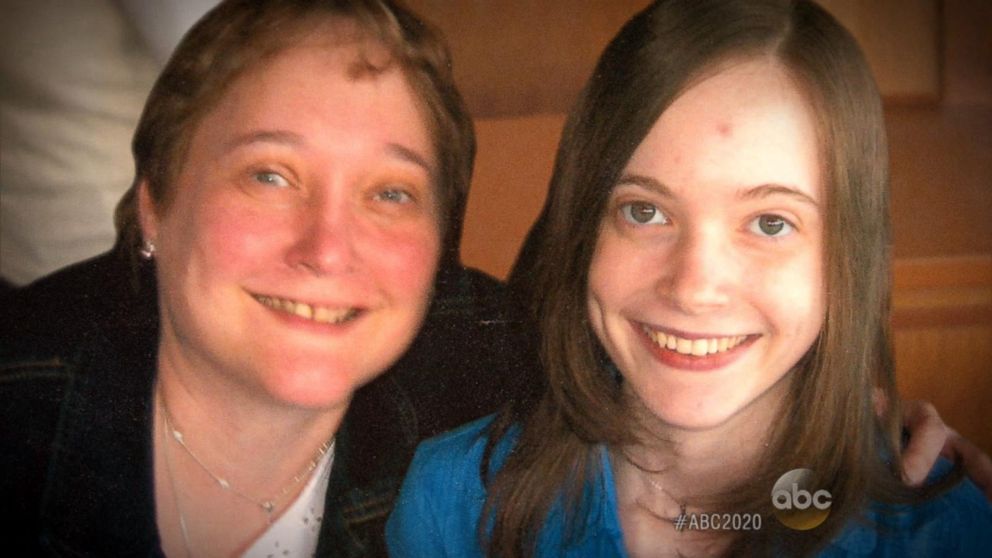 On October 31, 2008, Annie's parents found a note on her bed which said, "This morning I thought about killing myself, but I realized I can start over instead … if you really love me, you'll let me go." In the note, she added that she would "be careful." She had taken $1000, some of her clothes, a box of Cheerios, and the family Volvo with her. Her parents did not waste time and immediately contacted the Fairfax County Police Department, and they launched an extensive search to find the missing girl. The next day was filled with frenzied searches of neighboring airports and train stations, but they did not find any signs of Annie.
On November 2, 2008, a man taking out the trash near the Perkins Homes housing project found a young girl's body sprawled behind one of the municipal dumpsters. The police were informed, and they quickly reached the location. The remains were identified as those of Annie McCann, but there was no visible evidence of the cause of her death. It was alarming that she had been found at a place that was about 50 miles away from her house, and she had no apparent connections to the town. Jones was an experienced police officer, and he suspected it was a case of homicide.
The police were able to find Annie's white Volvo at a gas station a few blocks away from where her body was discovered. They also located a fingerprint from the scene. The medical examiner concluded that the cause of her death was a toxic dose of Lidocaine, a common chemical found in Bactine. Annie had been taking the OTC drug to treat her freshly pierced ears, and the empty bottle was found next to her body. However, the medical examiner said that the manner of her death was "undetermined." The report also mentioned that there were some small traces of alcohol in her blood. After seeing the results, the police were convinced that it was a case of suicide.
Was Annie McCann Killed?
An investigation into Annie McCann's death was launched, and the police began interviewing those who knew the young girl. The fingerprint recovered from the site matched with Darnell Kinlaw, a known offender in the national database. However, during the interrogation, he claimed that he and his friends had chanced upon the Volvo and found Annie dead in the backseat of the car. He added that they carelessly got rid of her body and took her Volvo for a ride. On March 13. 2013, when the investigation into Annie McCann's death ran cold, the case was handed over to the Cold Case Squad in the Baltimore Police Department.
Annie's parents were reportedly not satisfied with the conclusion that the police presented to them, so they set out on their journey to definitively find out what happened to their daughter. They had previously taken the help of Jim Kontsis, a private investigator and an ex-officer of Baltimore PD, in 2008. He was able to find some people in the area who claimed to have seen Annie with a slightly older woman and was also able to produce a sketch of the woman.
As per reports, many people in Fairfax County, a charity, and even Annie's church were able to identify the woman, and Kontsis gathered she was Hispanic and seemingly needed immigration help. He found out that she was called Blanca Murillo, but he was never able to locate her. In March 2013, they reached out to Senator Charles Grassley, R-Iowa, the head of the Senate Judiciary Committee, and he started making new headways into the case. Diane Downey, a worker at the funeral home where Annie was rested, wrote to Grassley and told him that Annie's body had visible signs of injury on her face, and he suspected she was subjected to sexual violence.
Downey also claimed that her fingers were pruned like she had been in the water for some time before she was found. Grassley was able to make the FBI review the investigation conducted by Baltimore Police. They stated, "Information regarding Annie's background and her life situation prior to her death is lacking," making it "extremely difficult, if not impossible, to conduct a complete analysis." After re-conducting their interviews with the parents and others, the police come to the same conclusion that Annie died of Bactine poisoning, however unlikely it may sound.
McLarney, the Baltimore homicide detective, said, "When they decide to kill themselves, they use what is there. The point is, she poisoned herself." There were plenty of speculations about the quantity of Lidocaine that was found in Annie's body and if the quantity would be lethal enough to cause death. Her parents also learned from a convicted human trafficker that Bactine is a common drug used to intoxicate young women while they are being trafficked.
Dan and Mary Jane have knocked on all doors, from Mayors to Governors, to intervene in the re-opening of the investigation but to no avail. The police stand firm in their conclusions, but the parents of Annie McCann want her death to be determined a homicide. Talking about it, Mary Jane said, "If we have the ability to not only help Annie but help others, that is our duty." Even after fighting a long and onerous battle for 15 years, Annie McCann's family members are not ready to put their feet up and are hoping for closure in the case of the 16-year-old's mysterious demise.
Read More: Denise Hallowell's Murder: How Did She Die? Who Killed Her?