NBC's 'Dateline: Murder in the Moonlight' chronicles how 27-year-old April Barber was killed while strolling with her husband at Ponte Vedra Beach, Florida, in mid-August 2002. While the investigators initially thought it might have been a burglary gone wrong, circumstantial evidence and witness testimonies soon made them realize foul play was involved. If you're interested in learning more about the case, including the killer's identity and current whereabouts, we've your back. Let's begin then, shall we?
How Did April Barber Die?
April Stacy Lott Barber was born to Donald Wayne Lott and Nancy Jo Shaw Lott in Kingfisher in Kingfisher County, Oklahoma, on April 21, 1975. She graduated from Hennessey High School in 1993 and was a salutatorian in her graduating class. April then attended Oklahoma State University for three and one and a half years before transferring to OU Health and Allied Sciences, where she earned a degree in Radiology in 1999. She was an Academic All-star and a member of Kappa Delta Sorority.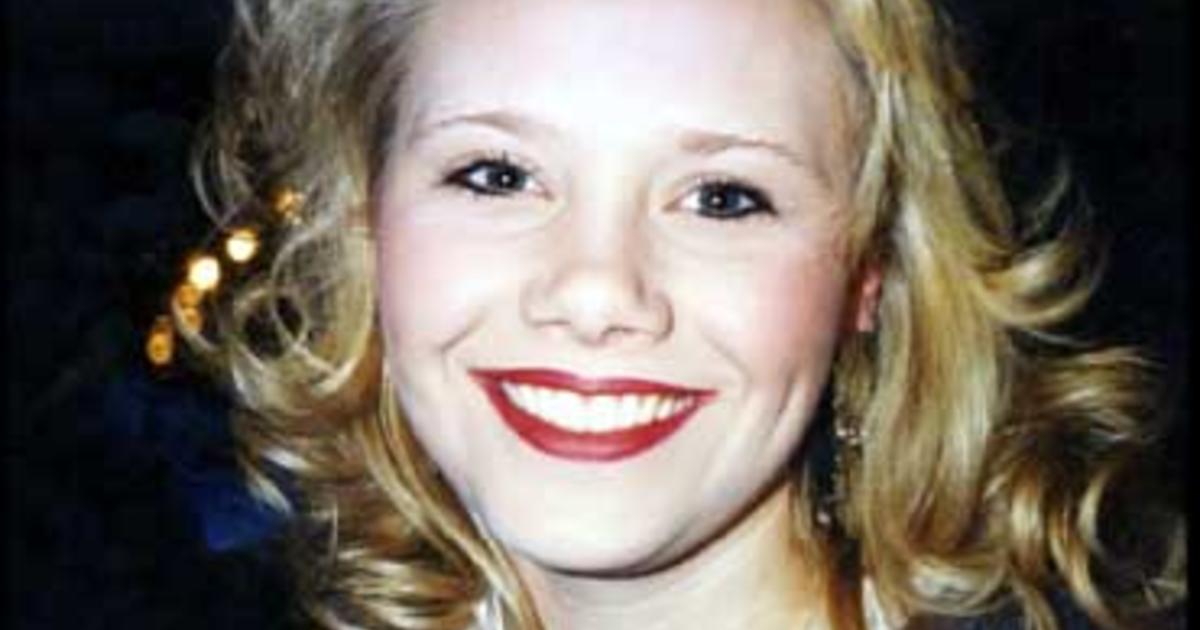 April's aunt, Patti Parrish, fondly remembers a charming young girl who captured everyone's affection. She reminisced, "During April's early years, Nancy would involve her in beauty pageants. April always boasted a distinctive head of blonde hair. It's something that stood out about her—her consistently fantastic hairdo." April embodied both a feminine charm and a rustic sensibility. Reflecting on those times, Patti added, "Donald was an avid hunter. What amazed me was how she would even eat some of the game he hunted—like squirrels."
However, life's inevitable challenges arose, with Nancy succumbing to cancer in 1993. With her father — an oil field worker — frequently absent, April, then 17, shouldered the household's responsibility. She stepped into the role of a surrogate mother for her younger siblings, Julie and Kendon. During her college years, April decided to pursue a career in radiation therapy. She aimed to dedicate herself to helping others like her mother, who had battled cancer.
April married Justin Mertis Barber in a small ceremony in the Bahamas in August 1999. On August 17, 2002, a passing motorist found Justin, then 30, slumped behind the wheel of his SUV on a coastal highway near Ponte Vedra Beach in St. Johns County, Florida. When the individual called 911 to report a young couple attacked on the beach, the authorities combed the area and found 27-year-old April crumpled at the foot of the boardwalk. She had a single gunshot to her left cheek, and the paramedics failed to revive her and declared her dead at the scene.
Who Killed April Barber?
April's former schoolmate, Amber Mitchell, introduced her and Justin in late 1998. Raised as a Pentecostal Christian, the polite Justin was a straight-A student and graduated valedictorian of his high school class. He went on to Oklahoma University, tried his hand as a Financial Analyst, and then returned to school to pursue a business degree. While pursuing his MBA, Amber was his batchmate, and she recalled him as "bright and ambitious who talked heavily of Christian values and the importance of family."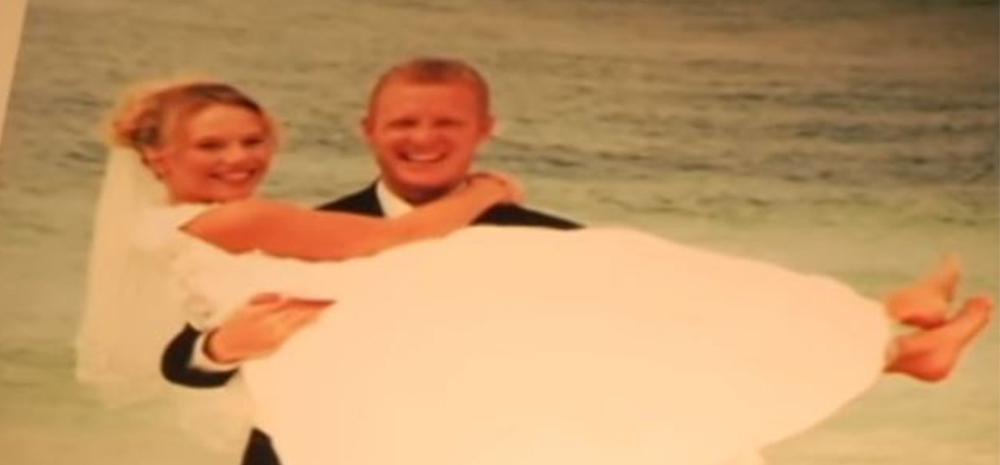 As April finished her Radiology training in 1999, Justin signed on to an elite management training program with a Fortune 500 firm. He recollected, "I was drawn to April immediately. There was a deep sadness in her that was somewhat obvious. But she hid it. And when she smiled, she lit up the room." After only ten months of dating, the young couple married, with Justin telling the investigators they shared a wonderful and happy marriage. He stated they had been strolling on the north Florida beach after celebrating their third-anniversary dinner.
According to Justin, a man approached them quickly — brandishing a weapon — before he fired a shot at the married couple. He told the investigators about hearing a gunshot followed by a struggle for the gun before passing out briefly. When Justin regained consciousness, he claimed he frantically searched for April and found her floating face down in the surf. He dragged his wife of three years about 100 yards up the beach before sensing something was wrong. After getting her to the foot of the boardwalk, Justin realized April had been shot.
Sheriff's Detective Skip Cole stated, "Justin said once he put her on this rail and she fell, he couldn't pick her up and take her any further. So at that point, he elected to leave and go get help." Once the emergency responders arrived, they flew him to a nearby Jacksonville trauma center. The doctors treated Justin for his wounds, including the ones on his left and right shoulders, a grazing wound on his right chest, and an exit wound in the center of his left hand. While the authorities initially thought it was a robbery gone wrong, they soon sensed foul play.
Justin and April's marriage had faced immediate strain as they welcomed her siblings, particularly Julie Lott, into their home a month after marrying. She mentioned the challenge of April shifting from a sister and friend to a motherly figure. Tensions reportedly escalated as the couple disagreed on disciplining the kids, resulting in loud arguments. Eventually, Julie and Kendon moved out to stay with relatives. Alone time eluded April and Justin as his job transferred him to Florida, living hours away.
Suspicions of infidelity arose as Amber revealed Justin's association with a woman he met at a rental car place, even though he denied it. April allegedly informed him of her decision to leave on their third anniversary, and she was suspiciously killed two days later. During the investigation, the police uncovered that a $2 million life insurance policy covering the lives of both Justin and his wife had been acquired the previous year. A search of his computer indicated that in the months leading up to the murder, he had allegedly performed a Google search for terms such as "trauma, cases, gunshot, right chest" and "Florida & divorce."
The police also found evidence of several extramarital affairs Justin had engaged in, with a witness attesting to an affair a few months before the murder. The inquiry also disclosed that despite downloading numerous songs on his computer, sixteen tracks were downloaded on the day of the murder. Notably, one of the downloaded songs was Guns N' Roses' "Used to Love Her (But I Had To Kill Her)," which was deleted from the computer two weeks later. Almost two years after the crime, Justin was charged with first-degree murder on July 9, 2004.
Where is Justin Barber Now?
Justin Barber was convicted of first-degree murder in late June 2006, with the jury recommending the death penalty. However, the court determined the prosecutors could not prove beyond a reasonable doubt that he attempted to drown April before he shot her. The trial court determined Justin might have shot her at the water's edge, causing her to fall into the water, and then dragged her to where the police eventually found her body. He was sentenced to life in October 2006. The 51-year-old is serving his sentence at the Marion Correctional Institution near Ocala, Florida.
Read More: Jennifer Stahl, Stephen King, and Charles Helliwell Murders: Where Are Sean Salley and Andre Smith Now?