Netflix's 'Triptych' follows the story of three women who discover that they look exactly like each other. This revelation changes everything they thought they knew about their lives and leads them to unravel shocking secrets about their birth and their adoptions. The show takes many twists and turns and keeps the audience occupied with various theories of what could actually be going on with these women. At one point, the possibility of clones is considered too. Still, the story has realistic elements which makes one wonder if this story could be true. Are the triplets in 'Triptych' based on real people? Let's find out.
Are Aleida, Rebecca, and Tamara Based on Real triplets?
Yes, Aleida, Rebecca, and Tamara's story in 'Triptych' is inspired by the story of three triplets— Edward Galland, David Kellman, and Robert Shafran. They were born on July 12, 1961, to a teenager who gave them up for adoption to Louise Wise Services, an adoption agency in Manhattan. Six months later, they were separately adopted with the parents having no knowledge of their brothers. The parents were also told that the kids were a part of a research program, due to which regular visitations were arranged to keep an eye on the development of the kids.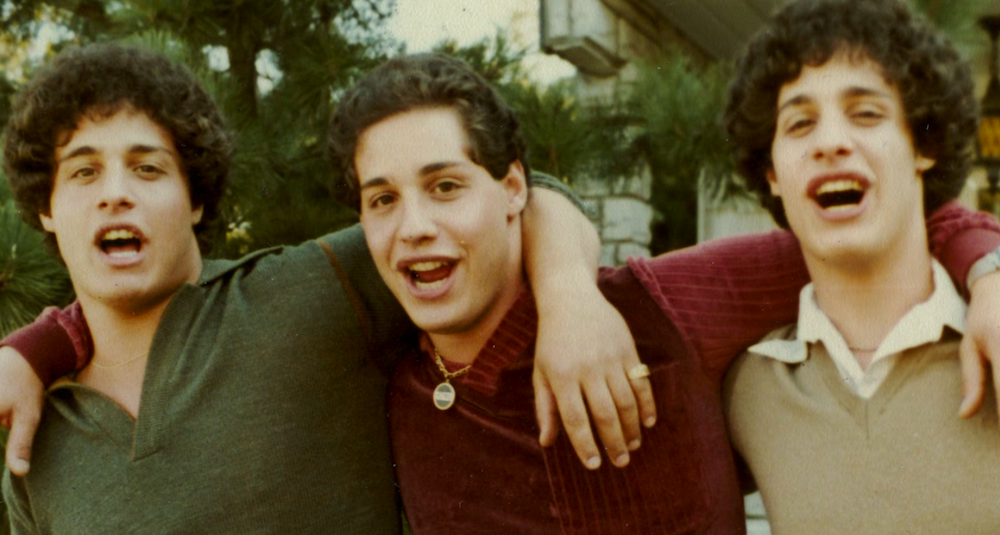 It was in 1980 that Robert Shafran, at the age of 19, discovered that he had a twin. On his first day at Sullivan Community College, he was mistaken for Edward Galland, who had dropped out of there recently. Their meeting resulted in a news report which further led David Kellman to discover that theirs was a set of three. Meeting each other changed the triplets' lives. They found many similarities between each other and their reunion became a media phenomenon. They ended up becoming roommates as well as business partners when they opened Triplets Roumanian Steakhouse in Soho (which closed in 2000). They also got to meet their mother, but she had moved on with her life and didn't keep in touch with them.
Things started to get darker in their case when their parents started looking into why they were not notified that the children they were adopting were a set of triplets. Eventually, they discovered that the triplets, along with many other twins and triplets across the country, were part of a research study. They had been intentionally separated so that the researchers could find out what mattered more in shaping the personality of a person: nature or nurture. Separation is considered one of the reasons why the triplets suffered mental health problems during their teen years.
We find the same thing happening to Rebecca, Aleida, and Tamara in 'Triptych'. Their life follows the same course, though several parts of their story are exaggerated to maintain the thrill and suspense in the story. The show also pays tribute to the true story of the American triplets when Rebecca's adoptive mother, Lola, researches the subject and comes across the story of the three brothers. She advises Rebecca to read it as she believes it would help her better understand what's going on with her.
Where is Robert Shafran Now?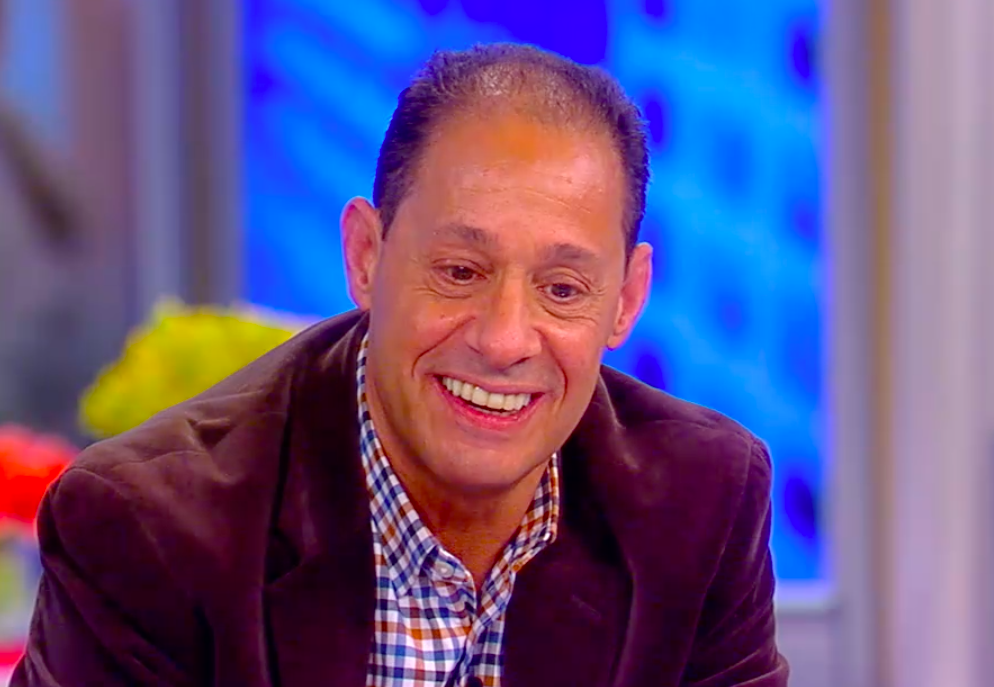 Had Robert Shafran enrolled in a different school, he'd probably have remained oblivious to the existence of his brothers for a longer time. He is now a lawyer and lives in Gravesend, Brooklyn. He is married to Ilene and they have two children together — a daughter named Elyssa and a son named Brandon. For a little while, he and David got estranged, but recently, they have rekindled their bond and are spending more time with each other.
A graduate of Brooklyn Law Schoo, Shafran has his own law firm, Robert Shafran and Associates which has been operational since February 2011. He has also been working as an arbitrator since 2008 at the Civil Court of the City of New York, County of Kings. Since 2004, he is also the sole proprietor of PerDiem Services. Robert was the co-owner of the Triplets steakhouse with his brothers, but he eventually walked out of it.
While it was an amazing experience for Shafran to discover that he had two brothers, the revelation brought many things into perspective, especially about the difficulties he'd had during his childhood. The realization that they separated for the sake of an experiment enraged him and his brothers. "It's beyond anger. We've been called 'subjects.' We're victims. There's a big difference. I don't want to play off like we're horribly injured people now as adults — we have families, we have children — we're relatively normal people. But they treated us like lab rats. Nothing more. And we're human beings," he said.
Where is David Kellman Now?
David Kellman lives in New Jersey. He was married to Janet; they later got divorced. They have two daughters together: Ali and Reyna. He works as an insurance agent and handles life insurance, annuities, and Medicare, among other things. He has also worked as an actor, director, and cinematographer with credits in titles like 'No Love Lost' and 'Mulletville'. Along with his brothers, he also appeared in one scene in Madonna's 'Desperately Seeking Susan'.
David remained a partner in the steakhouse, which he started with his brothers until it was closed in 2000. After a brief disconnect, making the documentary 'Three Identical Strangers' allowed him to reconnect with Robert. Revisiting that part of their lives allowed them "a reason to spend more time together and work harder on our relationship." Over the years, he has also remained in contact with Edward's family. He revealed that his daughter is "extremely close" with Edward's daughter.
How Did Edward Galland Die?
Edward Galland died by suicide in 1995 at the age of 33. He had been struggling with mental health issues since his childhood, one of the reasons behind which is considered the separation from his brothers. As a young adult, he, like Kellman, had been to psychiatric hospitals for treatment. He was diagnosed with bipolar disorder. He died in his home in Maplewood, New Jersey.
Edward was married to Brenda and had a daughter named Jamie. It was revealed by Tim Wardle, who directed the documentary that traces the journey of the triplets, that Eddy had found a new family when he discovers his brothers. "He moved several times so that he could be close to his brothers. He did that, I think, three times. He had moved close to David and his family when he ultimately died — he was living across the street from them, which is kind of tragic," Wardle said.
Read More: Triptych Ending, Explained: Is Aleida Dead or Alive?