We TV's 'Life After Lockup' centers around couples mending and forming relationships after incarceration. The reality series was quite entertaining, thanks to irresistible couples like Aris and Cameron Morton, who epitomize the show's essence. Despite polarizing reactions from the audience, their bond persevered on the show and they are set to appear on season 5 of 'Life After Lockup' (a spin off of 'Love After Lockup'). However, some fans of the show must be curious to know about the sustainability of their connection in the real world. So, let's take a closer look at their journey and what they've achieved thus far.
Aris and Cameron's Life After Lockup Journey
Cameron, a 30-year-old rapper and musician from Hamilton, Ohio, met Aris, a 31-year-old Appointment Scheduler from Hillsborough, Ohio, through the latter's admiration for his music. She slid into his DMs on Instagram, hoping to meet him once he was released from prison (allegedly after serving a 2 years sentence for trafficking and possession of marijuana). As soon as Cameron emerged from incarceration, Aris was there, waiting to greet him with open arms and clothes to wear. During their journey home, Cameron's heartwarming words and Aris's affectionate gaze set the stage for their romantic connection.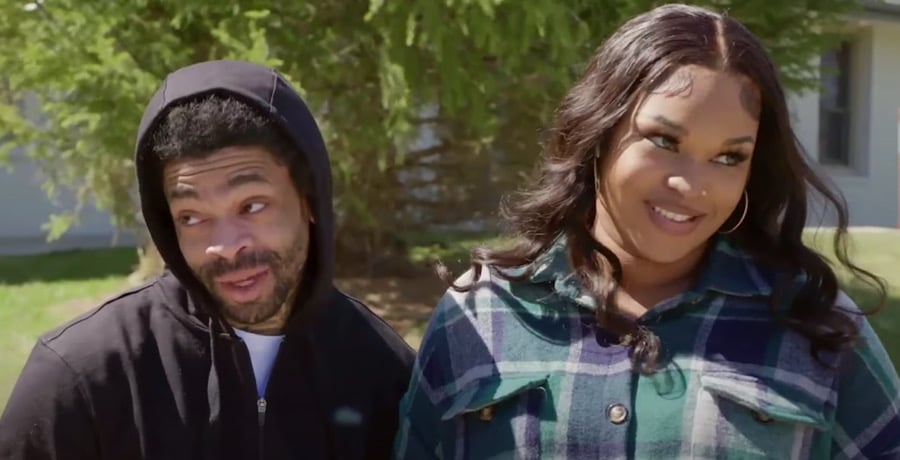 Soon after, Cameron proposed to Aris, and although she was taken aback, she said yes. However, there was a sense of urgency to their wedding plans since Cameron was on parole, and marrying Aris would allow him to fulfill his parole hours in Florida. Music was also a top priority for Cameron, and he wasted no time in heading to a studio to produce his art, impressing Aris along the way. After exchanging vows, the couple went on to celebrate their newfound union.
However, things took a sour turn when Aris fell ill and could not meet Cameron's family, who were eagerly waiting to bond with her. This left a negative impression on Cameron's loved ones, who felt that he was putting in too much effort even though he had just been released from prison. Although Cameron and Aris appeared to be a match made in heaven, they faced their fair share of problems that could potentially threaten their relationship.
On the show, it was showcased that Aris is aware of Cameron's passion for music and the attention he receives from women due to his social media following and attractiveness, which seemingly made her feel insecure about their future together. Despite acknowledging these feelings as irrational, Aris couldn't help but worry about their longevity. Overall, the journey of Aris and Cameron on the show was more like a rollercoaster ride filled with drama, love, and challenges. So did they overcome their obstacles and make their relationship last?
Are Aris and Cameron Still Together?
Yes, Cameron and Aris are still together and happily married. According to reports, the couple had already legally tied the knot in July 2022. Cameron confirmed the same with a social media post, wherein he shared a photo with Aris on his Instagram stories, captioning it, "6 months ago I married my best friend. We accepted each other's flaws and all. The look on my face says it all – she is the shield, and I am the sword."
In February 2023, the couple treated their fans by sharing pictures from their honeymoon on their social media profiles. The images showcased them at a lavish hotel, on a beautiful beach, and dining on delectable steaks and other delicacies at a restaurant. Shortly after, fans started to speculate that Aris might be pregnant due to her supposedly visible "baby bump" and changes in her appearance.
Although neither of the two is yet to pass any statement denying or confirming the rumors, if at all the speculations are true, we hope they soon welcome a little angel and become a beautiful family of three. However, the couple has also faced a lot of criticism on social media platforms like Twitter and Instagram for their choices. Despite it all, they've chosen to focus on their love and ignore the negativity, and we hope they continue to do so.
Read More: Are Nathan and Skylar From Love After Lockup Still Together?