Netflix's 'The Diplomat' follows the story of Kate Wylar, stationed as an ambassador in London. Due to the volatile nature of events in the country, Kate has to be very cautious about her every move and think on her feet. She has a team of experts who help her get the job done, no matter how impossible it might seem. She has to rely on making connections with the right people to stay in the loop all the time. Her husband, Hal Wyler, who is also a diplomat, helps and sometimes meddles in her job.
Kate and Hal are diplomats, and they work well together when the stakes are high. However, it also has an adverse impact on their marriage. The show presents their complicated relationship through a realistic lens. It might make you wonder if they are based on a real diplomatic couple. Here's what you need to know about them.
Are Kate and Hal Wyler Real People?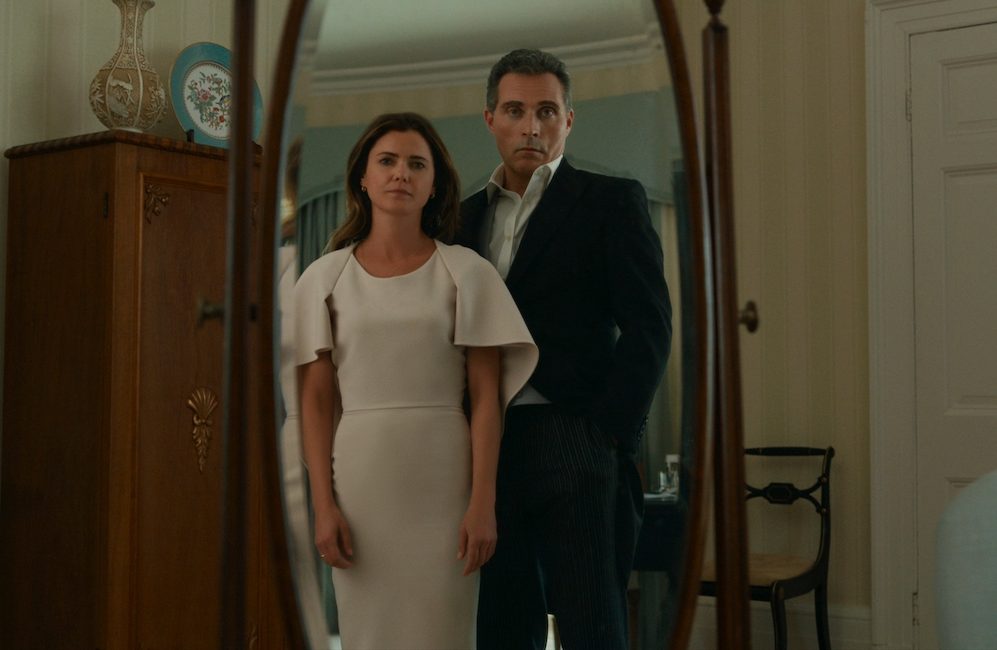 No, Kate and Hal Wyler in 'The Diplomat' are not based on real people. They are original characters created by Debora Cahn. She was inspired to write a story featuring diplomats while working on the political and espionage thriller 'Homeland.' The research included talking to ambassadors, whom Cahn found "quiet and unassuming." "This woman who looks like my Aunt Ruthie—she was in the middle of a crisis involving nuclear waste and a truck driving off an icy Siberian road and bombs dropping. Nobody knows what these people do. It's such front-lines-y kind of activity, and nobody ever knows about it," Cahn said.
Being a diplomat is one of the most stressful jobs, with them being "the first in the and last out of every disaster in the world." Cahn imagined what it would be like for two people employed in the same job. The "tandem couples" would have to advantage of having someone who always has their back, but it could serve as grounds for professional rivalry. "You're in a situation where the person you love most is also somebody you're competing with all the time," Cahn said.
The show's creator took the complicated nature of their marriage a step further, with Kate wanting to leave but forced to stick to Hal for her political ambitions. Meanwhile, Hal struggles between wanting to further his career and supporting Kate. He is forced to be limited to the role of "the wife," which is a huge test for someone who always likes to be in the middle of the action. While Hal considers it a step down to be the wife, diplomatic spouses are said to be quite involved in their partner's work, including "supporting the diplomatic mission and fostering diplomatic relations."
A diplomat couple is not unheard of, and while Kate and Hal are on the brink of a divorce, it works out well for other people. No matter the nature of their jobs, relationships always need work, and through Kate and Hal, Cahn wanted to give the audience a way to get to know them better. "It's my way in to connecting with what it means to be somebody in that kind of life. It's much easier to connect as an audience with a circumstance—and it's more fun, and it's as real as can be," she said. Considering all this, we can say that while Kate and Hal Wyler are not based on real people, they represent the challenges posed in the lives of the Foreign Service people and the balance they have to find in their jobs and relationships.
Read More: Is The Diplomat Based on a True Story?