WE tv's 'Love After Lockup' captures the lives of couples who have been incarcerated for non-violent crimes. Season 4 of the riveting reality show featured Nathan Tracey and Skylar Rackley as they attempted to reconcile their past and embark on a journey of self-reformation and redemption. Despite their love surviving the trials of imprisonment, their relationship was far from perfect, revealing their fissures. Did they come out stronger in the end or succumb to their struggles? Here lies the truth about their tumultuous relationship, unfolding in front of viewers in all its gripping glory.
Nathan and Skylar's Love After Lockup Journey
Nathan and Skylar, both residents of Zanesville, Ohio, were incarcerated for drug possession and obstruction of justice for two years. Although they were imprisoned at different times, they have since been striving to adapt to the outside world after being released. Nathan eagerly anticipated a fresh start with Skylar after her release from prison. He envisioned a future with her and was undeniably smitten. However, things were not as smooth-sailing as he had hoped. Nathan's family was concerned about Skylar's dating history, which involved two deceased men she had dated before him.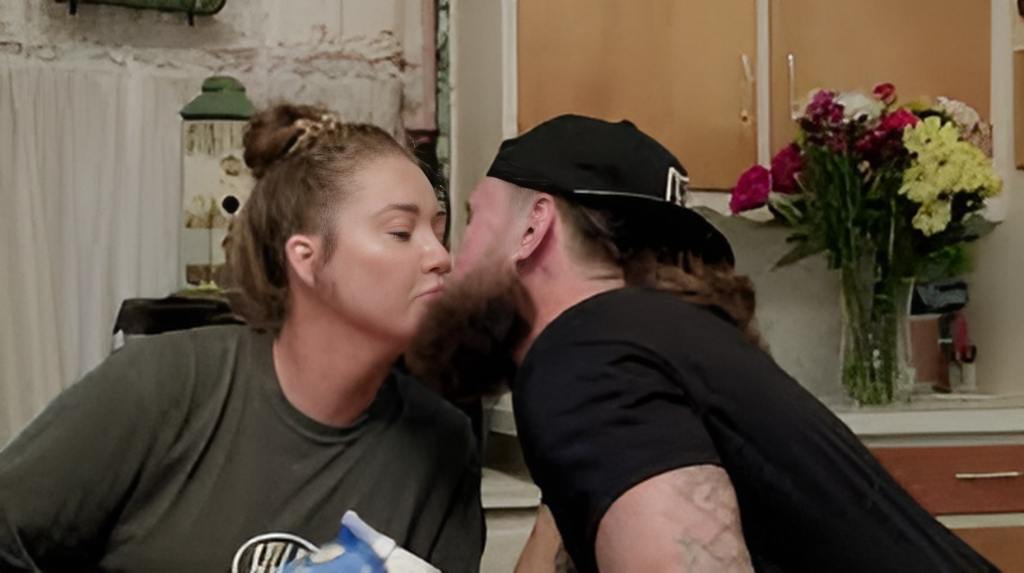 The couple had their share of heated moments, as seen when Skylar went out with friends to have her hair done, and Nathan could not be reached, causing tensions to mount. On another occasion, during a romantic dinner, a FaceTime call from one of Skylar's male friends infuriated Nathan, who hung up repeatedly on him, even when he was asked politely not to do so.
Nathan felt disrespected by Skylar's behavior and stormed out of the restaurant, making a scene. However, this wasn't entirely out of character for Nathan, who had a history of jealousy.
Despite Nathan's intentions to propose to Skylar with an engagement ring, the couple's relationship status remains unclear after several conflicting events. Fans of the show are left wondering whether they will be able to overcome these obstacles and thrive as a couple.
Are Skylar and Nathan Still Together?
Yes, it is safe to say that Skylar and Nathan's relationship is still going strong. Despite their differences in the past, the two have worked through their issues and have become a robust and loving couple after season 4 of the show. Evidence of their strong bond can be found on their social media profiles, where they have each other's names in their bios with a heart emoji and loving words.
Nathan has even gone as far as creating a highlight on his Instagram story titled "Wife" with a picture of Skylar, implying his intentions to marry her. The couple celebrated Valentine's Day together, showering each other with gifts and chocolates. Skylar's Valentine's Day post from February 2023 expressed her deep love and admiration for Nathan, praising him for his selflessness, kindness, and dedication to their goals.
She wrote, "You are selfless and kind, and I know you would do anything just to make me smile. You've shown me a love I've never experienced, and seeing how hard you work towards our goals and how you continue to help people every day, plus keeping your own shit together, shows your character and makes me love you that much more. You're an amazing person, and I'm so proud of the progress you've made in such little time."
The couple often share pictures of their wholesome moments, like enjoying a cozy dinner together at Brio Italian Grille (pictured above). From what we can tell, Nathan dedicates his social media profile to posting cute and wholesome pictures of the couple, showcasing their happy and content life together. Needless to say, they are happy and content in each other's company, and we hope they soon take their relationship to the next level by tying the knot.
Read More: Are Amber and Puppy From Life After Lockup Still Together?