Chance Pitt and Tayler George first appeared on 'Love After Lockup,' where the show portrayed how Chance met Tayler while he was in prison. Although it did not take long for the pair to take to each other, Chance remained in prison for a few more years as their relationship developed. Eventually, after his release, he decided to move in with Tayler and her three daughters.
However, fans doubted if the couple was meant for each other in the first place. While Chance insisted that he wanted to make things better for the love of his life, the couple ran into several issues, which were documented on the spin-off show 'Life After Lockup.' Well, with cameras now turned away, let's find out if Chance and Tayler are still together, shall we?
Chance and Tayler's Life After Lockup Journey
Chance and Tayler came across each other for the first time when the former was behind bars after being convicted of burglary and grand theft auto. Although Chance was a convict with an uncertain future, Tayler found herself gravitating toward him, and soon the two fell deeply in love with each other. Surprisingly, they never let the prison bars come between their relationship, as they stayed loyal to each other while Chance served the rest of his sentence. It was heartwarming to watch their relationship develop, and most fans believed they were in it for the long run.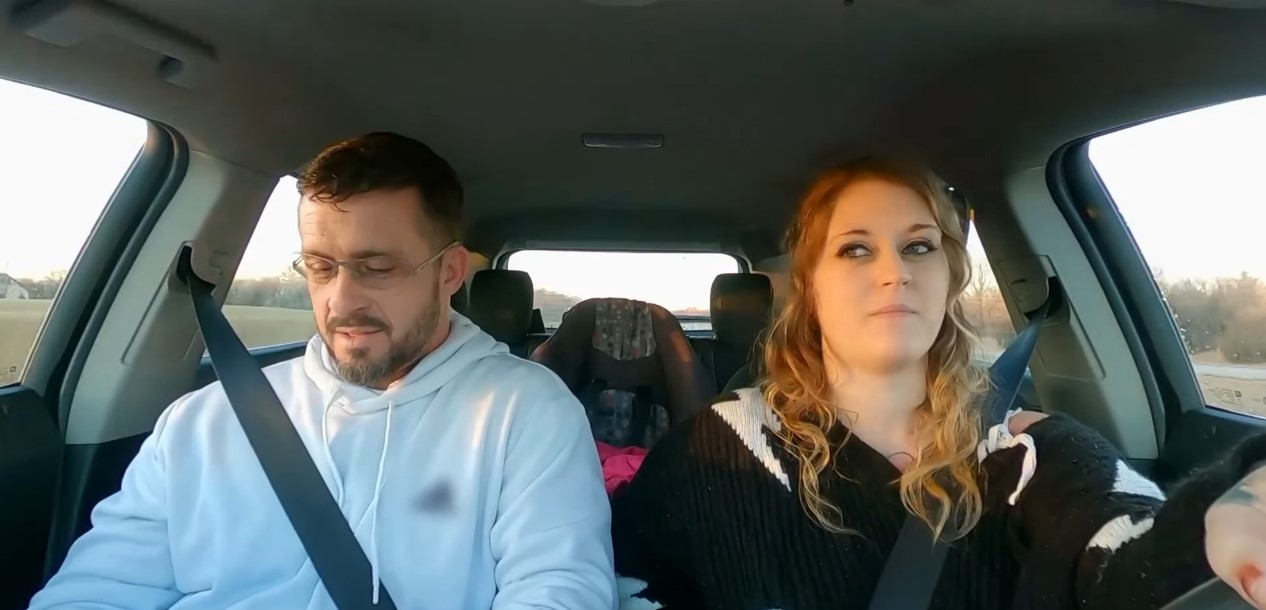 However, once Chance was released from prison, he decided to move in with Tayler and her three children. Incidentally, Tayler's sister, Bobbie Lynn George, was staying with them at the time, and even though Chance knew that she was battling addiction, he began asking her to move out. Eventually, Chance convinced his girlfriend to shift her sister into the garage, but Bobbie relapsed shortly after, which left Tayler heartbroken.
From then on, the issues continued as the couple got into several altercations, as Chance had no idea how to manage his finances. He initially took out massive loans without informing Tayler and later bought himself costly gifts, including a fully decked-out car, claiming it would help improve their lifestyle. Besides, while Chance and Tayler were engaged by this time, the latter never got a say in the decisions that would affect the whole family. Naturally, this behavior caused a rift between the two, and at one point, some viewers even wondered if Chance was abusive.
Readers should note that there has been no confirmation of Chance's reportedly abusive behavior, but he grew distrustful of Tayler once he found out she was expecting a baby. During Tayler's pregnancy, Chance suspected her of being in touch with a few of her exes and raised questions about the child's actual father. He even asked Tayler to undergo a paternity test, much to her disappointment, and it seemed like the two refused to understand each other.
Are Chance and Tayler Still Together?
Even though it seemed like Chance and Tayler were headed toward separation, they buried their differences and reached a level of mutual understanding. They agreed to meet each other halfway and even worked on their communication issues, which gradually improved their relationship. Currently, Chance prefers privacy regarding his personal life, but Tayler is active on social media and loves sharing the memories she makes with her family.
Tayler even keeps her followers updated about her daily life, and it is apparent that her kids have accepted Chance as one of their own. Besides, Tayler refuses to shy away from declaring her love for her fiance in public, and while we can confirm that they are still together, we would like to wish the family the best for the years to come.
Read More: Are Brittany and Marcelino From Life After Lockup Still Together?