Created by Michael Waldron, Starz's 'Heels' is a show about running an indie pro-wrestling promotion in a small town in America. Duffy Wrestling League, or DWL, was originally established by the patriarch of the Spade family, Tom Spade. After Tom's suicide, his sons, Jack (Stephen Amell) and Ace (Alexander Ludwig), became actively involved in it. As a show, 'Heels' explores two major themes: pro wrestling and family. If you are wondering whether any real-life pro wrestlers appear in 'Heels,' we got you covered. SPOILERS AHEAD.
Are There Any Real Wrestlers in Heels?
In the first season of the series, there are at least five cast members with pro-wrestling backgrounds. One of the most prominent is CM Punk, who portrays veteran journeyman pro wrestler Ricky Rabies. In season 1, Ricky is more of a recurring character, appearing in only two episodes. It seems that Ricky's involvement in the narrative has changed in the second season, and he might become part of the DWL main roster.
In season 1, Ricky is initially brought in to attract the fans after they start booing both Jack and Ace. Ricky is known for his ridiculous gimmick which involves acting like a wild animal. CM Punk (Phillip Brooks) is regarded is one of the most entertaining pro wrestlers of all time because of his incredible mike skills as well as in-ring abilities. As of 2023, he has won AEW World Championship twice, World Heavyweight Championship (WWE) thrice, and WWE Championship twice, among other titles.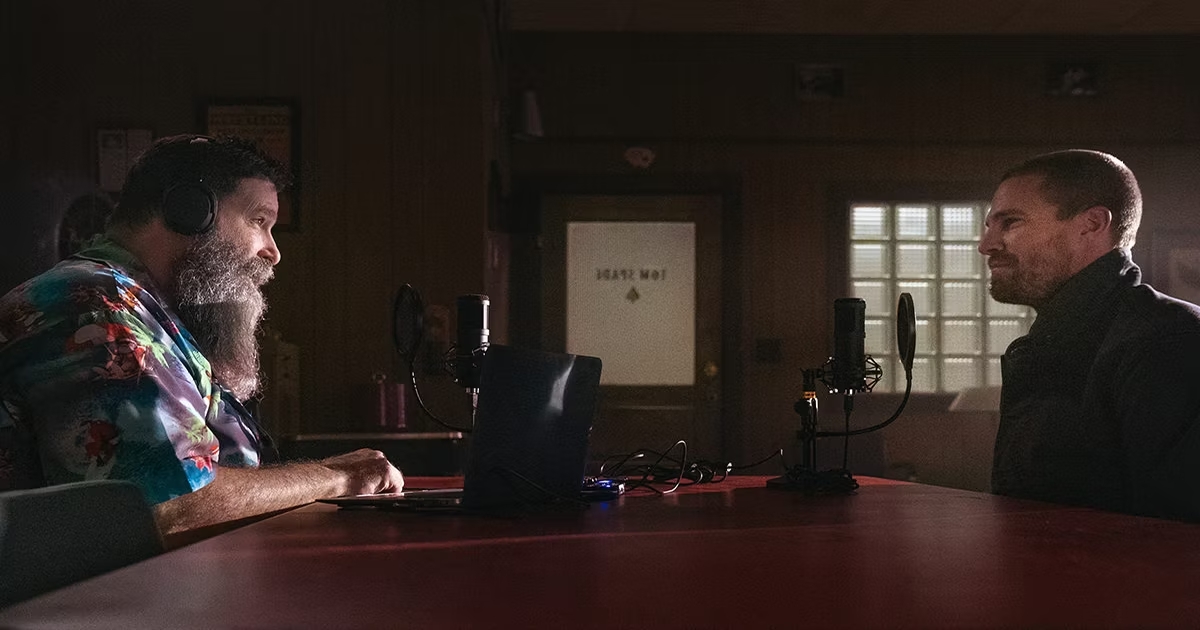 WWE legend Mick Foley guest-stars as Dickie Valentine, a pro-wrestler turned podcaster, in season 1 episode 6. His pointed questions about Jack's father make Jack, who is a guest on his podcast, uncomfortable. Foley's career as a pro wrestler spanned from the 1980s to the early 2010s. He is also an established author, color commentator, and actor.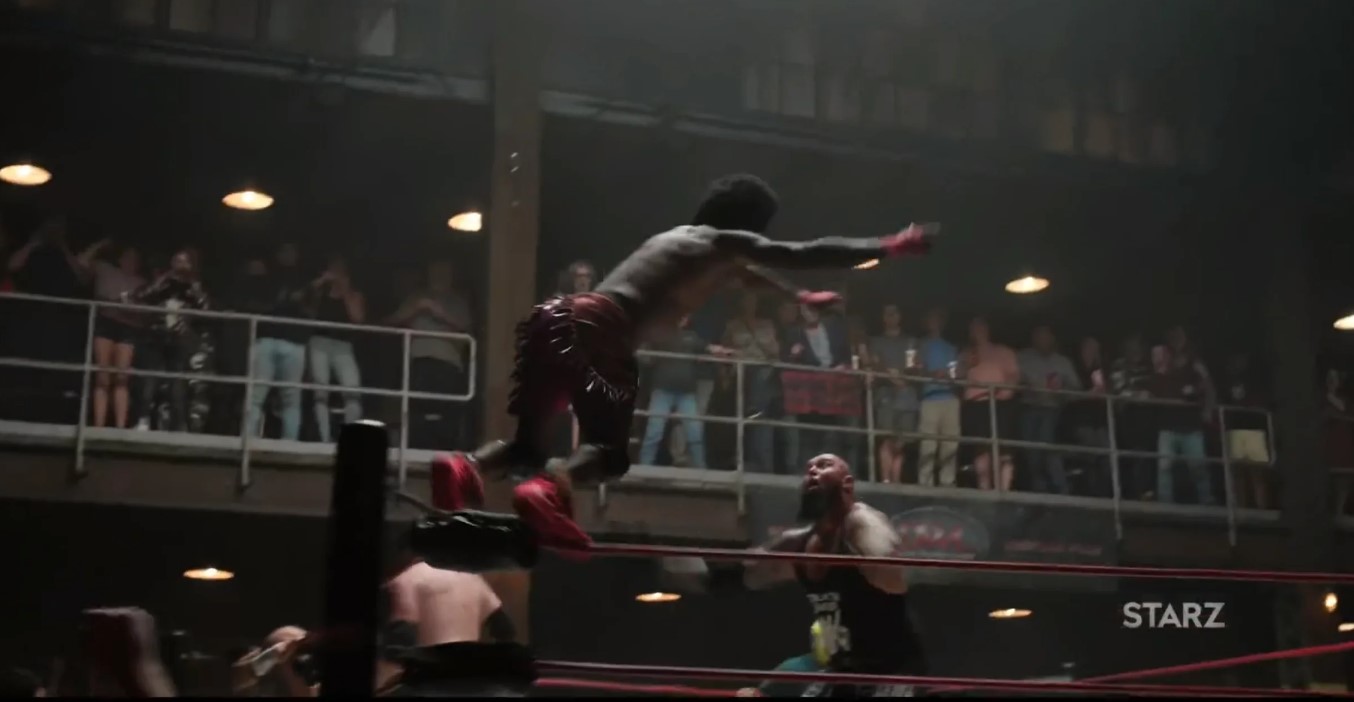 Pro wrestler Doc Gallows or Luke Gallows briefly appears in the pilot episode. In the scene, he seems to be wearing his famous Bullet Club attire as he takes part in a battle royal. The real name of Gallows is Andrew William Hankinson. Trained by Hulk Hogan, Gallows has performed for WWE and TNA.
PJ Hawx is an indie pro-wrestler who plays Denny, the referee at DWL. Hawx's father, Luke Hawx (real name Oren Hawxhurst), is an indie pro-wrester and serves as an consultant on the show. Furthermore, he plays The Hole, a pro wrestler attached to DWL's rival promotion, Florida Wrestling Dystopia (FWD).
Does Stephen Amell Know Wrestling in Real Life?
It might come as a surprise to many, but Amell has some wrestling background. He has always been an ardent pro wrestling fan. Amell made his first WWE appearance in May 2015 and started a feud with Stardust (Cody Rhodes), which ultimately culminated in a tag-team match at that year's WWE's 'SummerSlam' pay-per-view with Amell and Neville at one side and Stardust and King Barrett on the other. Amell and Neville won that match, and Amell's performance impressed the people in the locker room.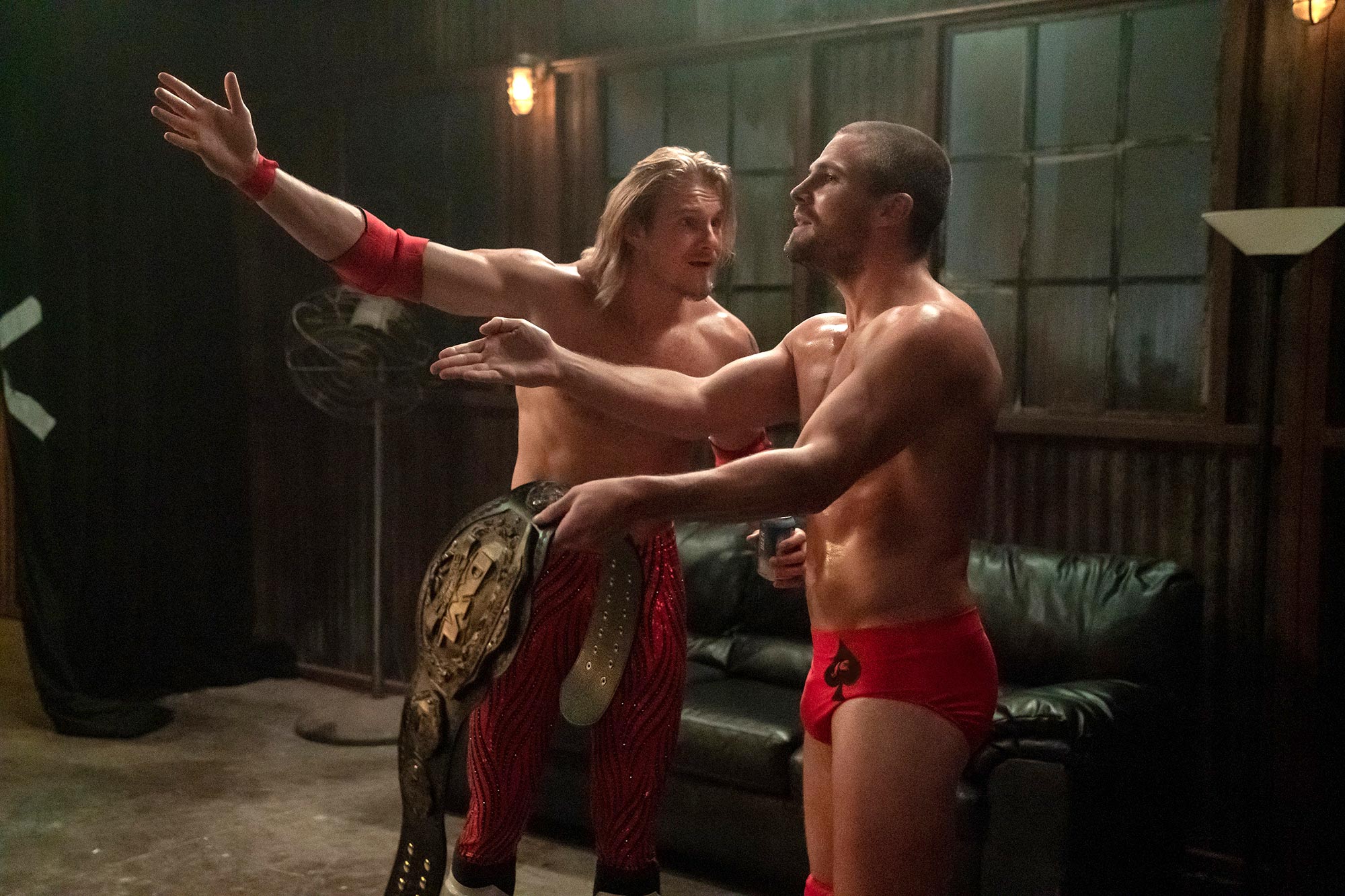 In the following years, Amell appeared at events hosted by other promotions, including Ring of Honor's 'Survival of the Fittest' in 2017 and All Elite Wrestling's 'Revolution' in 2022, accompanying Rhodes both times. He also took part in 2018's 'All In,' promoted by Rhodes and The Young Bucks (Matt Jackson and Nick Jackson) in association with Ring of Honor. There, Amell had his first singles match against Christopher Daniels, who ultimately won the bout.
Reflecting on whether the bar was set higher for him than other members of the cast because of his pro wrestling experiences, Amell told Collider, "From an evolutionary perspective, I haven't even thought about that. We're still trying to bring the first season to the world. My goal, after reading the scripts, was to just put what was on the page, on the screen, in the way that I saw it in my mind's eye, and I think we did that. I think that we've created a really rich world that is a love letter to professional wrestling and the men and women who do it, removed from the spotlight and the glitz and the glamour of WWE or AEW. It's shining a light on a really important and integral part of professional wrestling that not a lot of people know about. I think we did a good job, but time will tell."
Read More: Is Duffy a Real Town in Heels? Is DWL a Real Wrestling League?