Episode 17 of the first season of 'Meet, Marry, Murder' focuses on the inexplicable disappearance of a 33-year-old mother of two, Arlene Fraser, from Elgin, Scotland, in late April 1998. The authorities have never discovered her remains to date, though one perpetrator was brought to justice after almost a decade of legal wrangling in courts of two different countries. If you're curious to learn more about the case, including the killer's identity and current whereabouts, we've your back. Let's dive in then, shall we?
How Did Arlene Fraser Die?
Arlene Fraser was born in Elgin in Moray, Scotland, in 1965. The 33-year-old mother vanished hours after waving her children Natalie, then 11, and Jamie, then 6, off to school on April 28, 1998. Her contact lenses, watches, rings, and medicine to treat her Crohn's Disease were left behind in her home, and there were no signs of any struggle. There have been no reported sightings, and her bank account showed no activities. However, the authorities believed she was dead after leading a futile search for her for around six months.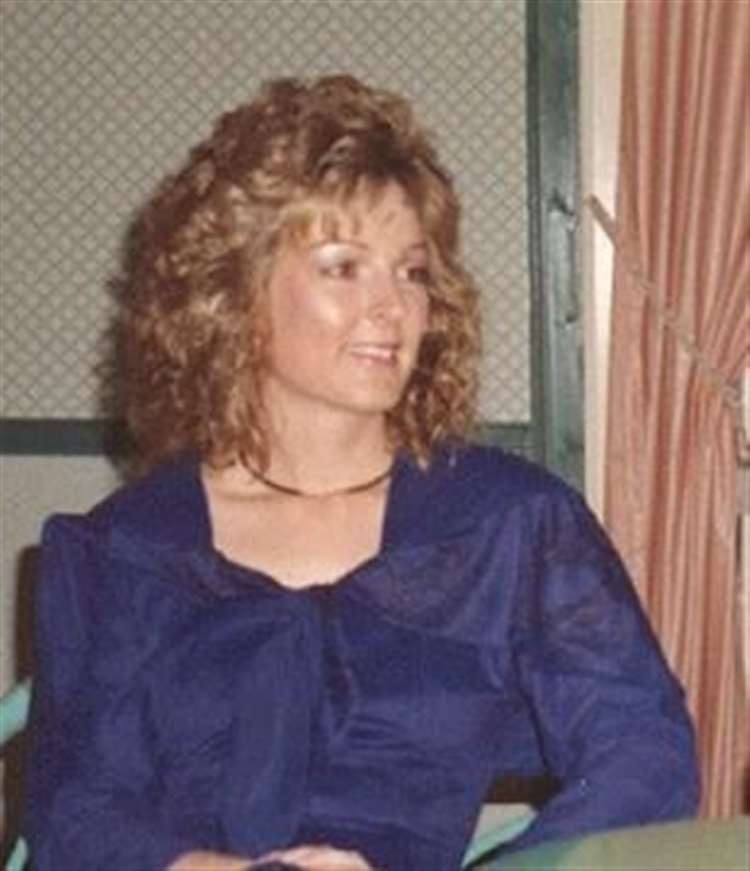 Detective Chief Inspector Peter Simpson said in late October 1998 that Grampian Police had found no evidence that the mother of two "was still alive." He stated, "I believe that she's dead. There's no indication that she's living somewhere else." Arlene's family also agreed with the detective's assessment, with her sister, Carol Gillies, alleging, "I feel a sense of loss. I feel Arlene is dead. I feel something has happened to Arlene that is beyond Arlene's control. Arlene wouldn't put us through all this." Her remains have not been discovered to date.
Who Killed Arlene Fraser?
Arlene was reported missing on the April 28 evening, and her father, Hector McInnes, other relatives, police officers, and community members searched the countryside around Elgin in north-east Scotland. The law enforcement also conducted a fruitless search of the area, using helicopters from nearby RAF Lossiemouth, mountain rescue teams, search dogs, and police divers. Her mother, Isabell Thompson, emotionally appealed for her daughter to make contact while the authorities announced a £20,000 reward for information.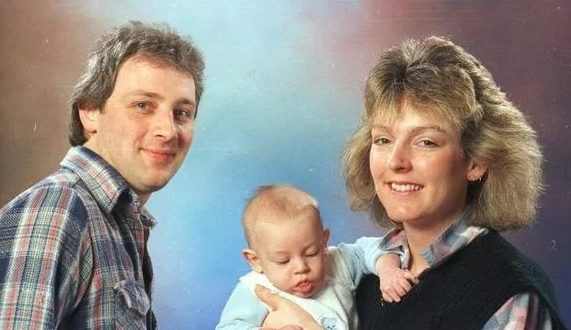 After an inquiry that cost £250,000 and included interviews with over 1,000 people, Grampian Police Detective Simpson said, "The only conclusion that's still left open to us, which I firmly believe has happened, is that something criminal has taken place here and that Arlene has been the victim of a crime." Then, her estranged husband, Nat, was considered a person of interest after reports indicated he'd physically abused his wife after she arrived home from a night out with friends in March 1998.
Advocate depute Ruth Anderson QC stated, "Nat grabbed Arlene and compressed her neck. As a result of that, she fell to the floor of the bathroom." Reports further claimed she later told her friends she might have lost consciousness because of the attack, and her family doctor found bruising on her left shoulder, upper chest, left arm, and back. After observing substantial bruising on her neck and hemorrhaging on her eyelids — tell-tale signs of strangling — Arlene reported the incident to the police.
Nat was arrested for attempted murder and was out on bail when Arlene disappeared. However, the investigators stated they were "satisfied with his account of his whereabouts on April 28." He had even joined the search for his estranged wife and said, "I still live in hope that someday she'll turn up." In February 2000, Nat, then 41, admitted a reduced charge of assault after the prosecution agreed to drop the attempted murder charges — much to her family's disappointment — and received a two-year sentence but was released in December.
Meanwhile, Nat and his friend, Moray farmer Hector Dick, were charged with attempting to pervert the course of justice over their alleged knowledge of a car — a beige Ford Fiesta — bought on the eve of Arlene's disappearance. The prosecution alleged Hector had been recorded discussing the missing car with Kevin Ritchie, who allegedly sold him the vehicle. Hector told the police the Ford Fiesta had been crushed at an Elgin scrapyard. He pled guilty to a slightly lesser charge and tried to hang himself during his one-year sentence.
In June 2001, Glenn Lucas faced charges for attempting to pervert the course of justice in the case. On April 26, 2002, the Crown Office indicted Nat, Glenn, and Hector for Arlene's murder. The charges included conspiracy to murder, actual murder, and obstructing justice. Reports stated a forensic lip-reading expert analyzed prison CCTV footage to ascertain Nat had allegedly made incriminating statements to a visitor. The controversial analysis resulted in him being charged with his wife's murder.
Before the January 2003 trial, the prosecution dropped the charges against Glenn and Hector, with the latter becoming a witness against Nat. He later admitted to destroying a car linked to her disappearance but denied further involvement. As the trial continued, Nat's defense focused on his alibi of working for his fruit and vegetable business during his wife's disappearance. However, he was found guilty of murder — despite the police never recovering her body — on January 29, 2003, and sentenced to life with a minimum of 25 years.
Where is Nat Fraser Now?
The Court of Appeal granted permission for Nat's December 2003 appeal in May 2004. An October 2005 documentary suggested Hector had lied during the trial, prompting inquiries into the evidence available and its handling. Nat was released from prison in May 2006 during his appeal. However, fresh allegations surfaced, causing controversy. The appeal process continued with claims of evidence withholding and police deception.
The Supreme Court eventually refused his plea in May 2008, prompting Nat to seek leave to appeal at the Privy Council, which was also denied. A November 2009 further appeal contended unfairness under human rights legislation was also rejected in January 2010. However, Nat won his appeal in the Supreme Court in London in May 2011. The London apex court remitted the case for consideration of a new prosecution.
Nat faced his second trial in the Edinburgh High Court in 2012. The judge soon stated the evidence pointed toward Nat's orchestration of his wife's premeditated murder and disposal of her body. He was thus again found guilty in May 2012, with the verdict attributing him to Arlene's murder and handing him a minimum sentence of 17 years. Then, in 2018, he had six months added to his term after being caught with a cell phone in prison. Therefore, he, now in his mid-60s, is incarcerated in Low Moss prison, all the while his supporters continue to maintain his innocence.
Read More: Katrina Montgomery Murder: Where is Justin Merriman Now?