Christopher Ashton Kutcher, simply known as Ashton Kutcher, is an American actor, entrepreneur, and producer. Born in a moderately conservative family in Iowa, Kutcher had no link to the world of show business till he decided that he was passionate about acting in high school. However, it would not be until much later, following a run-in with the law and a period of hard-partying, that Ashton Kutcher finally caught a break. He was spotted by a scout who advised him to get into modeling. After his success there, Kutcher moved to Los Angeles to pursue a career in acting.
Ashton Kutcher's first role was in 'That '70s Show', following which he appeared in a series of films like 'Dude, Where's My Car?' and 'Just Married' He also appeared in the role of a self-obsessed actor in 'Cheaper By the Dozen', breaking out of the streak of comic performances that he was delivering. Kutcher followed this up with the portrayal of a conflicted man in 'The Butterfly Effect', which was a commercial success despite being critically panned. He subsequently appeared in more romantic comedies, including 'Guess Who' in 2005, 'A Lot Like Love' in 2005, 'What Happens in Vegas' in 2008, and 'No Strings Attached' in 2011. He starred as Walden Schmidt on the CBS sitcom 'Two and a Half Men'. In 2013, she portrayed Steve Jobs in the biographical film 'Jobs'.
Since 2016, Kutcher has starred as Colt Bennett in the Netflix series 'The Ranch', alongside Danny Masterson, Elisha Cuthbert and Debra Winger, playing the son of a Colorado rancher returning home from a semi-pro football career to run the family business on the ranch. He produced and starred in the 2010 action comedy, 'Killers', in which he played a hitman. However, the television appearance that he is best known for has to be 'Two and a Half Men', where Kutcher replaced Charlie Sheen. He has also hosted and produced his own series titled 'Punk'd' and appeared in 'Family Guy'.
Apart from acting, Ashton Kutcher is quite the entrepreneur with investments in companies like Skype, Airbnb, and Foursquare. In an earlier interview, Kutcher had made it clear that he likes to have backup contingency plans in case his acting career takes a hit. At this point you must be wondering what is the next Ashton Kutcher movie or TV show? Well, here's the list of upcoming Ashton Kutcher films and TV shows scheduled to release in 2019 and 2020. We can only hope that the latest Ashton Kutcher movies would be as good as some of his recent ones.
2. The Ranch (2016-)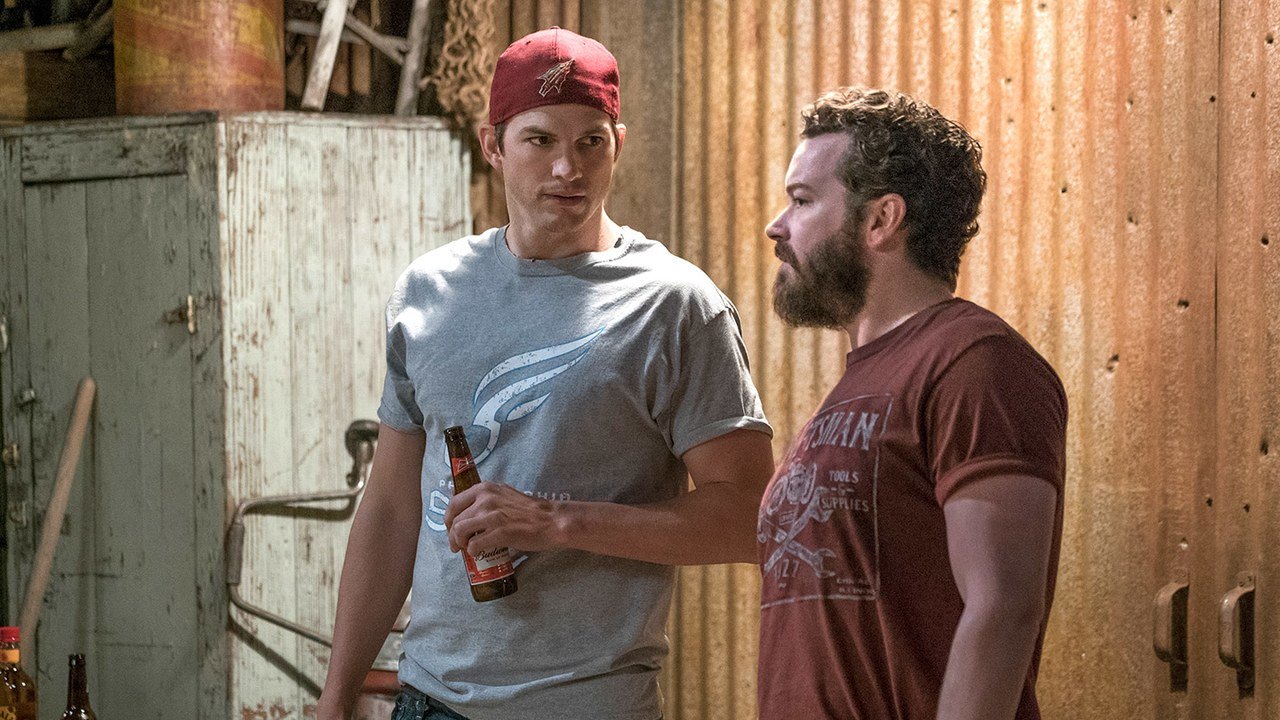 'The Ranch' is a comedy-drama that airs on Netflix. It tells the story of a Colorado rancher who goes back home from a semi-pro football career, in order to run the family business. It takes place on the fictional Iron River Ranch, which is situated in the fictitious town called Garrison in Colorado. We are given a detailed look into the life of the Bennetts, a dysfunctional family comprising of two brothers, their rancher father, and his estranged wife, who owns the local bar.
Ashton Kutcher appears in the role of Colt Bennett. He is a former high school and college football star who pursued a professional career which only brought him mixed success since he did not find regular playing time or stardom. Finally, he returns to his hometown after 15 years of absence, in order to take part in the tryouts of a semi-professional team. While there, he decides to help his father and brother run the family ranch. Obviously, having never been accustomed to this sort of work, Colt becomes the butt of jokes for his father and brother. His lack of ranching skills is extremely evident. On top of that, Colt is a heavy drinker who has a habit of not using his common sense. Obviously it gives rise to various comic situations.
Over the episodes, we are made aware of the teams Colt was a part of, which draws a trajectory of his humble footballing career. Later in the show, Colt marries Abby, his high school sweetheart, and they have a daughter named Peyton. In 'The Ranch', all episodes are named after country songs. The first part of the final season aired on September 13, 2019. Undoubtedly, 'The Ranch' will continue to be as funny as it has been in the past seasons.
1. The Long Home (2019)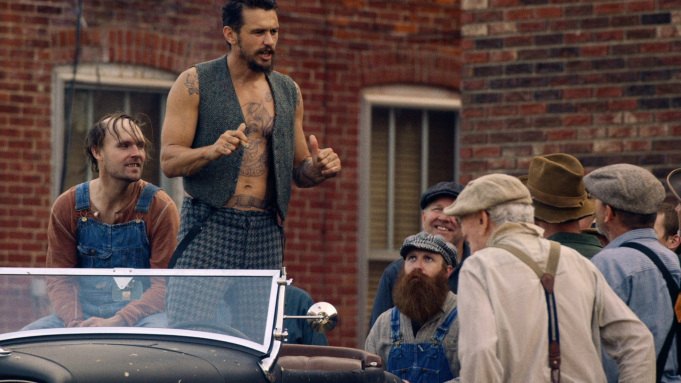 'The Long Home' is an upcoming drama that tells the story of a young contractor who goes to work for a man who had killed his own father. The headstrong contractor takes the job of building a honky-tonk in Tennessee. The film is based on the novel of the same name by William Gay. In Gay's novel, the story revolves around Nathan Winer, a young and headstrong carpenter, who lost his father to an evil that appears to be closer at hand than any of us can actually imagine. Ultimately, he learns of the human evil first hand. It also tells the story of Amber Rose, a beautiful woman who lives beneath the evil and recognizes that Nathan is her only chance of escape.
Finally, the novel also focuses on the story of an old man named William Tell Oliver. He too senses the growing evil from the dark woods but does nothing about it. The inaction preys on his conscience, which is already affected by guilt. The story is set in the 1940s in a rural setting and is bound to haunt us with its solitude, longing, and deliverance which always seems to be just out of reach.
'The Long Home' is William Gay's debut novel and the film is slated to come out in 2019 itself. Ashton Kutcher is on board playing the role of Nathan Winer Sr., while Josh Hutcherson appears as Nathan Winer Jr. The part of Amber is being played by Zoe Levin, while James Franco plays the role of Dallas Hardin. With such a stellar cast, the indie movie is bound to be a success and we cannot wait to see how Ashton Kutcher performs.
Read More: Upcoming Mark Harmon Movies