Investigation Discovery's 'Web of Lies: With Friends Like These' chronicles the alleged incidents that led to 15-year-old Audrie Taylor killing herself inside her residence in Saratoga, California, in September 2012. The investigators caught the perpetrators after several of her friends came forward with the names responsible. Since all the convicts involved were juveniles, none of their identities had been disclosed. So, what happened exactly that led to this tragic turn of events? Let's find out!
How Did Audrie Pott Die?
Audrie Taylor Pott was born to Larry and Sheila Pott in California on May 27, 1997. The 15-year-old was a sophomore at Saratoga High School in Saratoga in Santa Clara County, California, in September 2012. The Facebook page for the Audrie Pott Foundation states, "Audrie touched the lives of everyone she met with her gorgeous smile and vivacious, infectious laugh. In her passing, she has been a catalyst for change, and all who knew her would expect nothing less."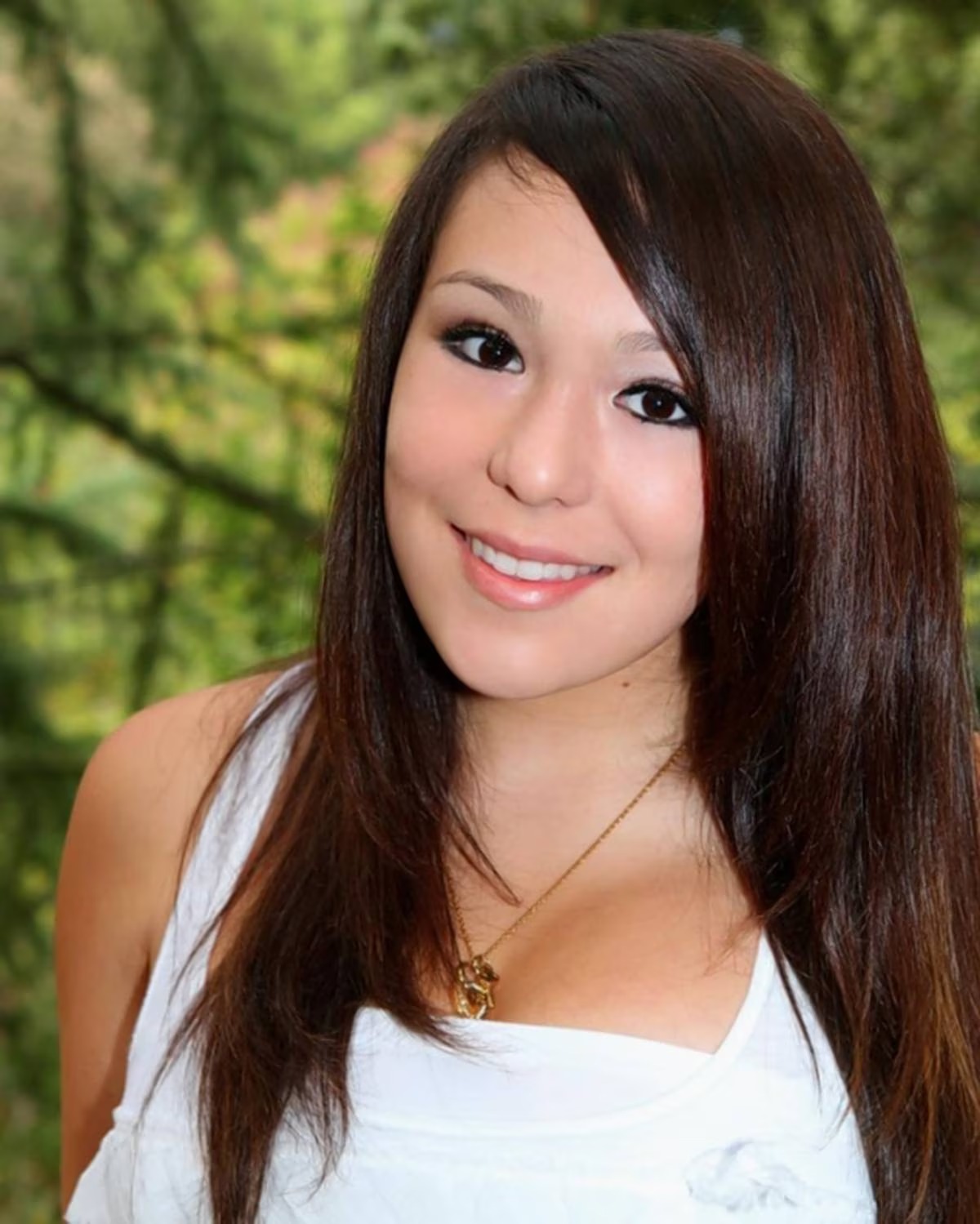 On September 10, 2012, Audrie called her mother at lunchtime from school with a request to pick her up. During the drive home, Sheila recounted how she had constantly pestered her daughter to confide in her what happened, but Audrie remained silent. After reaching home, she went to her room, and Sheila told her they would talk. When she went to check on her daughter a few minutes later, she found the bathroom door locked. Sheila repeatedly knocked and eventually broke down the door to find Audrie had hung herself inside.
She was rushed to the hospital, where the 15-year-old breathed her last on September 12. The following day, one of Audrie's friends sent a letter to the school authorities, alleging Audrie's suicide was due to what happened at a party on September 3. The letter had the names of the people responsible, and the school launched an internal investigation without allegedly informing Audrie's parents. According to Sheila, she learned about the incident from the investigators of the Santa Clara County Sheriff's Office, who showed up at her door on September 16.
News reports state Audrie had gone with her friends to a party hosted by one of the schoolgirls at the home of her parents, Michael and Sheila Penuen, on September 12. The Penuens were out for the weekend, and their teenage daughter threw a rave party with loud music and booze. According to several attendees, several teenagers were drinking heavily, including Audrie, who reportedly downed one shot after another.
After Audrie was inebriated out of her senses, three male classmates, whom she had known since middle school, carried her upstairs. According to reports, one of her female friends, identified only as Jane C., helped her into the room but left afterward. Court documents state that a disoriented Audrie woke up the following morning to find herself naked in the bed and covered in marker and lewd writing around her genitals. Sheila recounted how Audrie called her to pick her up, and the parent was surprised.
She stated in an interview how uncharacteristic it was on Audrie's part that she called her mother instead of the latter phoning her and ordering her to return immediately. When she picked up her daughter, Sheila noticed a green line down her leg but dismissed it as a teenage activity. She said, "I didn't press too much on it, because I couldn't see anything that would lead me to believe that she (Audrie) was assaulted at that time." After she was contacted by the authorities, Sheila went through her daughter's cell phone, emails, texts, and Facebook page.
Where Are Audrie Pott's Attackers Now?
The investigators learned Audrie had not only been sexually assaulted after drinking too much at the house party but her naked pictures during the attack were also shared online. Her family lawyer said, "They did unimaginable things to her while she was unconscious. A photo or multiple photos were taken of the assault as it was taking place." According to her friends, Audrie had body issues for years leading up to her death. When her images hit online, she was brutally bullied at school; coupled with her body anxiety, she broke down mentally.
After seven months of detailed investigation and confiscation of several students' cell phones and computers, the authorities arrested the three boys in April 2013. According to reports, two of them were arrested while attending classes at Saratoga High School, while the third teen was arrested at Christopher High School in Gilroy. They were arrested on suspicion of two felonies and one misdemeanor involving sexual assault and the distribution of the images.
Santa Clara County Sheriff Laurie Smith said, "The bravado to think — what were they thinking? I don't know why they would think it would be OK." While the boys' lawyers claimed they had nothing to do with the suicide and blamed it on Audrie's parents' divorce, her family lawyer stated, "She had problems like any other high-schooler. Divorced parents are not something unique. She was a good kid and she had a long life ahead." The counsel emphasized Audrie had nothing else so distressing in her life that would cause her to kill herself.
In September 2013, the two 16-year-old and one 17-year-old admitted to the felony offenses of participating in the sexual assault and possessing photos of Audrie. Owing to their age, they were tried in the Santa Clara County Juvenile Court, and the first two were ordered to serve 30 days – during weekends – in juvenile detention, and the third was sentenced to 45 consecutive days. According to reports, they might have received the maximum 10-year sentence if they were tried as adults.
Audrie's parents also filed a civil case against the three perpetrators and settled before the case went to trial in April 2015. According to the settlement terms, two of them verbally apologized in open court and admitted to the sexual assault and their role in Audrie's death. They also had to agree to be filmed in a documentary, pay a combined restitution charge of $950,000, support the petition for an honorary diploma for Audrie Pott, and give ten presentations on sexual assault and sexting.
As per reports, Audrie's parents also filed lawsuits against the school, alleging they could have stopped the suicide if they had followed more stringent cyberbullying rules. They also reached a tentative settlement with the Penuens since the assault occurred at their house. Her parents run the Audrie Pott Foundation, which provides scholarships to students and hopes to stop cyberbullying one day. The name of the three perpetrators had not been revealed since they were juveniles at the time, and the court records were sealed.
Read More: Ingrid Davis Murder: Where is Preston Lee Jr Now?