When Benny Scott went missing from his Lake Alfred, Florida, house in January 2012, police officers and well-wishers hoped for his safe return. However, the case turned on its head when authorities recovered Benny's remains from a shallow grave in his own backyard. Investigation Discovery's 'Deadly Women: Granny Gets a Gun' chronicles the gruesome incident and follows the police investigation that brought the perpetrator to justice. Let's delve into the details surrounding the crime and find out more, shall we?
How Did Benny Scott Die?
A resident of Lake Alfred, Benny Scott was 77 years old at the time of his murder. Most acquaintances knew Benny as a caring and kindhearted individual who was well-respected in the community. Apart from helping others in need, Benny was also quite friendly, and people mentioned how his charming personality helped him maintain amicable relationships with most. At the time of his death, Benny resided with his longtime wife, and the neighbors were confident that he had a good marriage. In fact, people had nothing but good things to say about the family, and the tragedy was genuinely a bolt out of the blue.
Benny went missing a few days after January 1, 2012, but the exact day of his death remains unclear as he was never reported missing. Even though Benny's acquaintances and loved ones were extremely worried about his whereabouts, there was always some explanation or the other to keep them satisfied. Besides, since it was never reported, even the police had no idea about the strange occurrence, and no one even attempted to search for the missing man.
Eventually, on March 26, 2012, the police were left shocked when Benny's daughter, Sonya Braudway, walked into the police station and claimed she knew where her father was buried. Authorities were then led to a shallow grave in the victim's backyard, from where they recovered a set of human remains. These remains were soon identified as that of Benny Scott. While the remains were covered in a piece of tarp, investigators noticed that Benny was restrained before his burial. Besides, an autopsy determined that the 77-year-old victim was shot to death at close range.
Who Killed Benny Scott?
While Benny's daughter, Sonya Braudway, was the one who helped the police recover her father's body, authorities were perplexed once they began an investigation into the incident. Even though Benny's disappearance was never reported to law enforcement officials, the police learned that the 77-year-old's acquaintances, close friends, and family members had enquired about his whereabouts. However, Benny's wife, Barbara Scott, kept making excuses for her husband's absence, which increased suspicion. On top of it, Barbara kept changing the particulars of her story, making others wonder if she was behind the disappearance.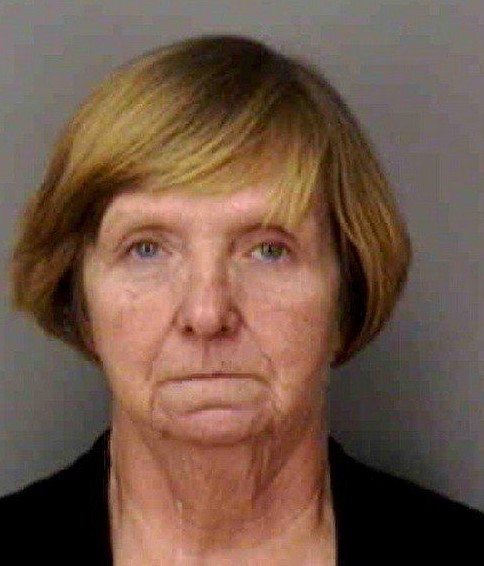 Towards the end of March 2012, Barbara hosted a garage sale where she attempted to sell some of her husband's belongings. That was when her daughter, Sonya, confronted her, and once Barbara realized that there was no way out, she revealed that she had buried Benny in a shallow grave in the backyard of their home. Sonya immediately made her mother accompany her to the police station and asked the officers to search for the victim's body. Upon reaching the backyard of the Scott resident, the police found a neatly cultivated bed of herbs and recovered Benny's body from beneath it.
Since Barbara was the only one who knew where Benny was buried, she soon became a person of interest in the investigation. Moreover, once detectives looked into the couple's lives, they learned that their relationship had gotten quite rocky in the days leading up to the tragedy, as Barbara was tired of caring for her husband. On top of it, there were allegations of the wife being interested in several life insurance policies. However, the biggest clue presented itself when a thorough search of the premises revealed a handgun in Barbara's possession. This gun was a perfect match for the murder weapon, and the police immediately arrested Barbara for her husband's murder.
How Did Barbara Scott Die?
When presented in court, Barbara pled not guilty and insisted that Benny had taken his own life. The defense further argued that the accused buried the body as she was overcome with grief. However, forensic evidence proved that the gunshot wound was not self-inflicted, and after a bit of deliberation, the jury convicted Barbara of a count each of first-degree premeditated murder and tampering with evidence. As a result, she was sentenced to life in prison without parole along with a concurrent 5-year term in 2014. On February 21, 2015, Barbara was spending her days behind bars at the Lowell Correctional Institution in Leesburg, Florida, when she suffered a sudden heart attack. Authorities immediately moved her to the Ocala Regional Medical Center, but she passed away soon after.
Read More: Darlene Hulse Murder: How Did She Die? Who Killed Her?