Action movies in 2017 were simply a treat. Billed as the year of action, 2017 certainly didn't disappoint and churned out valuable gems which will certainly be remembered as being top notch. The year saw two awaited sequels in loved franchises and stood out as the best among their peers. A list for you to finish in a day. Here is the list of top action movies of 2017. Happy reading! The list includes action romance movies, action thriller movies and action adventure movies.
12. Kingsman: The Golden Circle
The first Kingsman movie was a pleasant surprise. Featuring a precise Colin Firth and a dynamic Taron Egerton, the movie's highly stylized and fashionable premise and narrative received applauds and made it a worthy watch. The second feature sees Harry Hunt's living existence and the Kingsman forming an alliance with a similar secret service in the US known as the States. The world a mess and a new rising villainous figure, the 'Allies' are what stands between civilization and complete and utter savagery. The sequel tries to emulate its successful predecessor and partially triumphs with exciting new additions like Tatum and Moore. The familiar set-up is a warming retention but its predictive and periodic storyline a disappointment.
11. Bleeding Steel
An action list without Jackie Chan seems incomplete. A special agent Lin Dong is called to protect an important witness just as he is about to visit his daughter who is in critical condition. The witness, Dr. James injects himself with a mechanical heart and is successfully protected by Lin. Thirteen years later, some unanswered questions remain whose answers are sought by a dangerous pupil. The hard-hitting and ever reliable Chan provides enjoyable banter and moments of cinematic brilliance but is barely enough to save a shoddy movie that fails to capitalize on its exciting premise.
10. American Made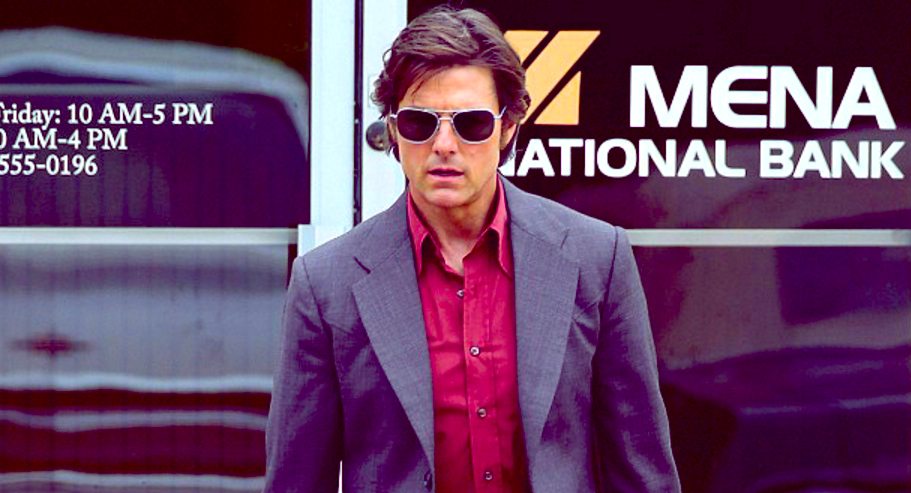 Barry Seal is a pilot with the TWA, covertly smuggling cigars into the US. The CIA keeps tracks and forces him to fly clandestine reconnaissance missions for them over Central America using a small plane with cameras installed. As he solidifies in his job, his instinctive capitalistic proclivities take over, culminating in him striking a deal with a nascent Meddelin Cartel to smuggle drugs into the US. The operation gains pace and makes him one of the richest men in the world. Even though the film is partially inaccurate, the spirit of the character and America's cynical and hypocritical hegemonic veil are cinematically powered to deliver. Riding on a tour-de-France performance from its charming star, 'American Made' is truly American to the core.
9. Spider-Man Homecoming
The Spider-Man series needed a reboot. And it got the perfect one in the form of 'Homecoming'. The stylish film is full of exuberant energy and effuses its young star's charisma with the ruggedness of our masked superhero. Peter Parker is contacted by Tony Stark after the Avengers' drama. He is asked to carry on his life as usual as a college kid. Meanwhile, the alien debris is picked up by a contractor Adrien and his team, who are soon pushed off by a government wing. He takes some parts and develops a suit for himself with wings and alien guns. Can Spidey stop him? The film's comedic tone in no way compromises its serious premise. 'Homecoming' gives a lot of time to its background characters which is refreshing in a superhero movie. More time for Aunt May, though, no?
8. Wonder Woman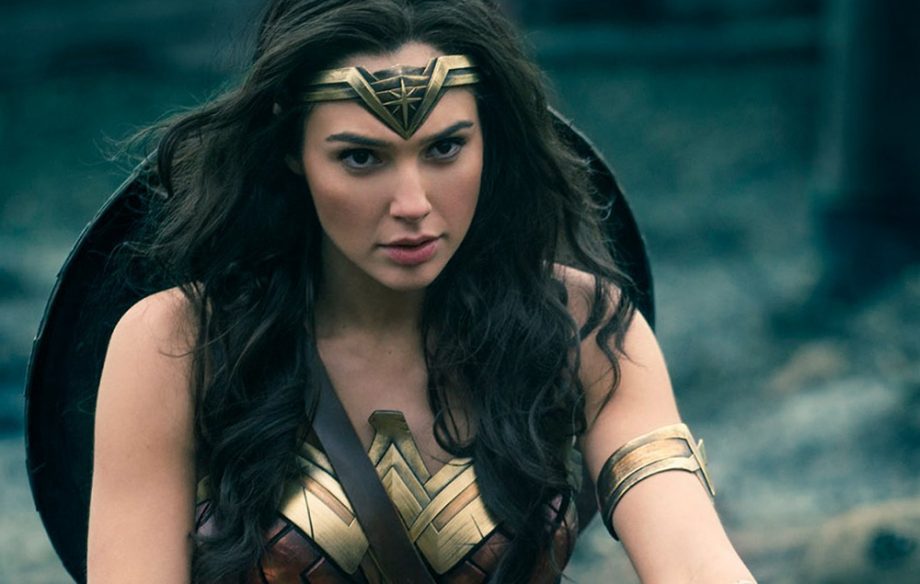 There are talks of Gal Gadot getting an Oscar nomination for her performance which is optimistic at best. But take nothing away from her strong performance. It was only a question of when rather than if she got her stand-alone movie. The movie tracks the origins of Wonder Woman and her life before becoming the mercurial heroine as Diana, the princess of Amazons. When a scientist tells her about conflict-ridden areas, Diana uses her training and realizes her true powers. If 2017 was anything, it was the year of superhero movies. And 'Wonder Woman' certainly ranks among the best.
7. Thor: Ragnarok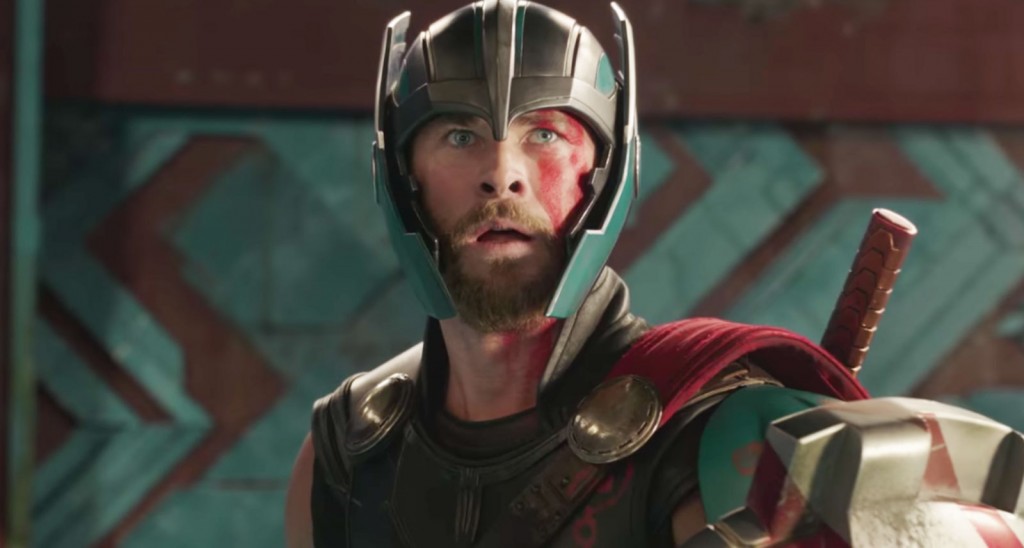 Imprisoned on the other side of the universe, the mighty Thor finds himself in a deadly gladiatorial contest that pits him against the Hulk, his former ally, and fellow Avenger. Thor's quest for survival leads him in a race against time to prevent the all-powerful Hela from destroying his home world and the Asgardian civilization. Marvel's tried and tested formulae works wonders yet again, complimented aesthetically by stunning special effects.
6. Atomic Blonde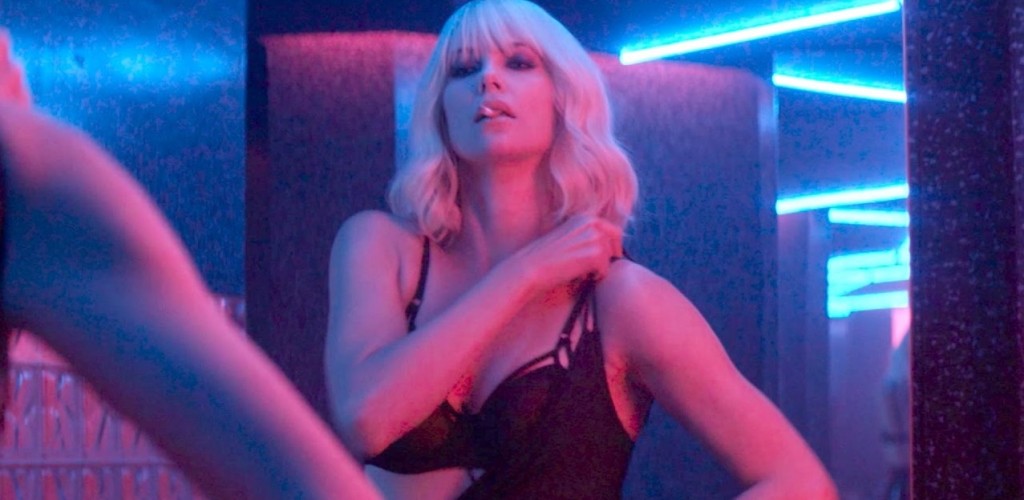 Lorraine Broughton, a Mi6 is assigned the task of retrieving a document 'The List', which is inked with sensitive information about all active clandestine British officers in a war-torn Berlin. Her contact there is David Percival, a dubious and feral Mi6 agent who wants to avenge the death of his friend and fellow agent Gascoigne. The KGB is also after the list, all of them hunting for a dealer named Bakhtin. Little does Lorraine know that Percival is the double agent, or him that Lorraine is a triple. David Leitch, the director of the movie is a stuntman himself and his ingenuous influence reflects in the movie. Masterful action sequences, especially the one where Lorraine fights off KGB operatives to save Spyglass, are a treat to watch. Fueled by a supercharged performance by its magnetic star Charlize Theron, 'Atomic Blonde' triumphs as one of the best action films of 2017.
5. John Wick: Chapter 2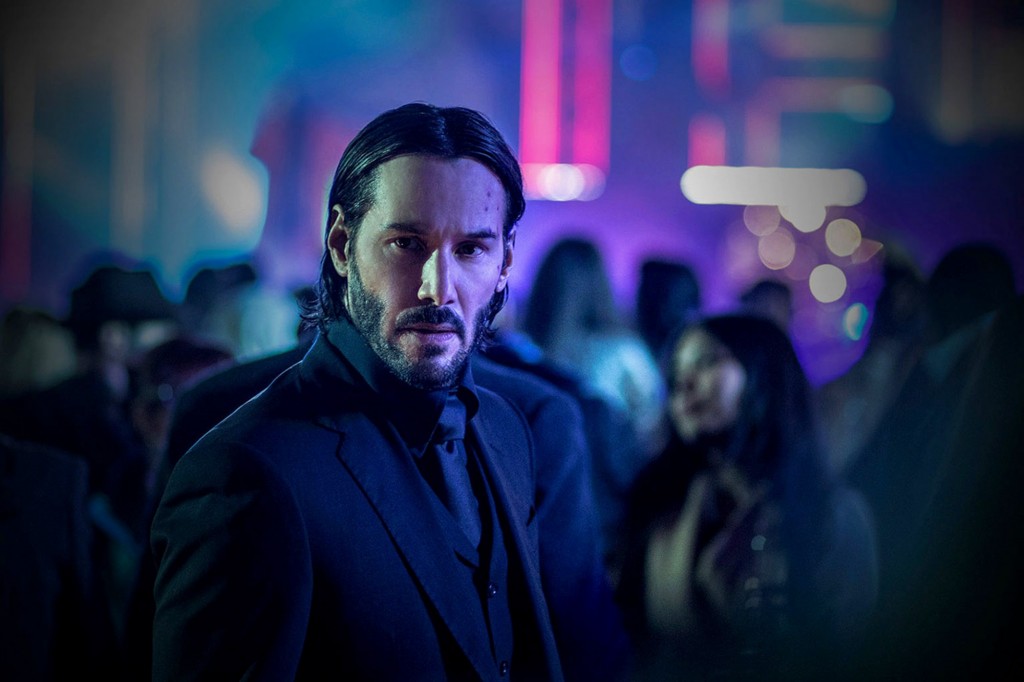 John Wick finally makes peace with the Russian mafia to retire from his life as a rogue assassin. He is quickly brought back as Santino, the Italian crime lord who enforces the 'marker', which binds Wick by blood to do whatever Santino wishes. On his refusal, Santino bombs don Wick's house, compelling him to kill Santino's sister, Gianna, which will enable him to take her seat at the high table and control New York. When he's done it, a bounty is placed on Wick's head by Santino, laying an open contract to kill him. Riding on its stylized action sequences and a sensational performance by Keanu Reeves, 'Chapter 2' positively reinforces the John Wick series as one of the best action franchise of all time.
4. War for the Planet of The Apes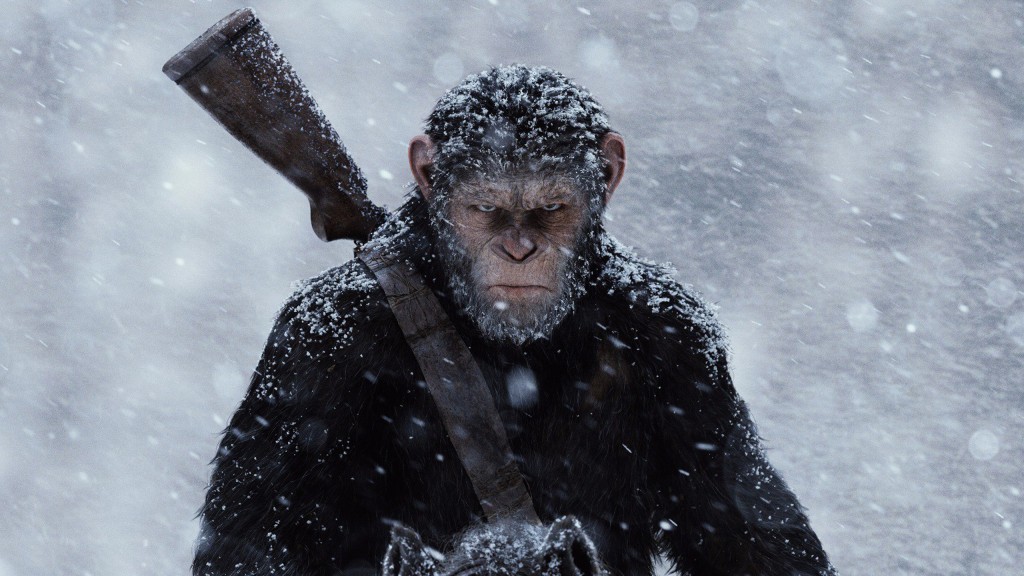 In life, things that should happen don't actually happen. And that's why Andy Serkis will not get nominated for his majestic reprisal as Caesar, the capable leader of the apes. The third installment of the sci-fi franchise is set in a dystopian future, with the human race vying for supremacy with the apes and on the verge of extinction due to a virus is known as the Simian virus. Rocket and Caesar's son discover an idyllic and peaceful place for the apes, but before they can relocate, Colonel, the leader of the humans murders Caesar's son in a covert operation. Filled with rage and vengeance, Caesar embarks on a mission to destroy him and orders the apes to move out. But, the apes get captured by the Colonel, with Caesar following suit. Brilliant special effects and a perfectly paced narrative drive this wonderfully emotional film and make it a watch to remember.
3. Logan
If someone asks you which is the best superhero movie of 2017, just say 'Logan'. Don't think about it twice. Hugh Jackman's final showdown with his mystifying and troubling past and discovering daughter is inherently a riveting ride. The film's elevated degree of violence and a heightened sense of Wolverine's impending doom are perhaps the most noticeable changes from the previous versions. Dafne Keen shows promise to shoulder a movie and perhaps we'll see it pretty soon. Patrick Stewart is his prodigal best hinting towards a probable Oscar nomination.
2. Baby Driver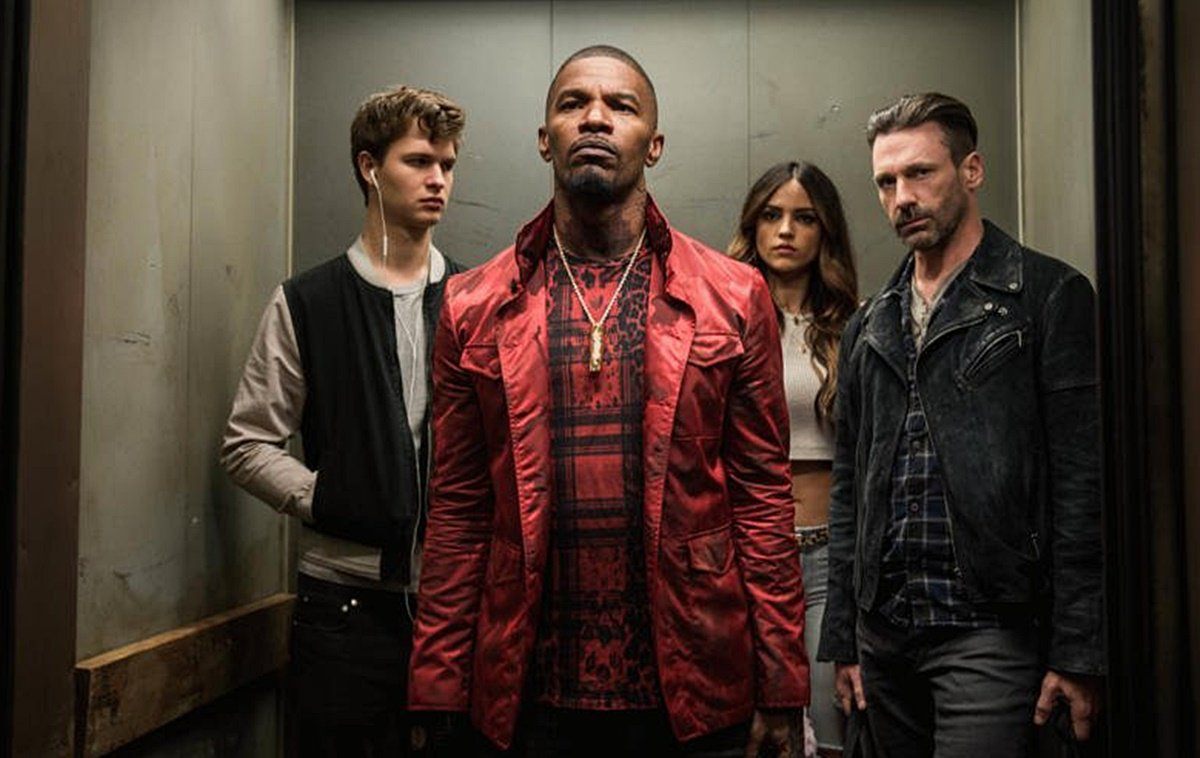 'Baby Driver' isn't your normal action thriller. Helmed by the mercurial Edgar Wright, the film espouses a love for aesthetic un-spiraling of violence and crawls toward a happy ending. Baby is a prodigal talent, who is employed by his boss Doc (whom he's repaying for damaging his car) to materialize his elaborate robbery plans. Subverted and devastated by the lives he's destroying, Baby meets a girl and plans to leave this life behind by any means possible. Dorned with chic car chases and action scenes and colorful characters, 'Baby Driver' is quirky and perfectly flawed.
1. Dunkirk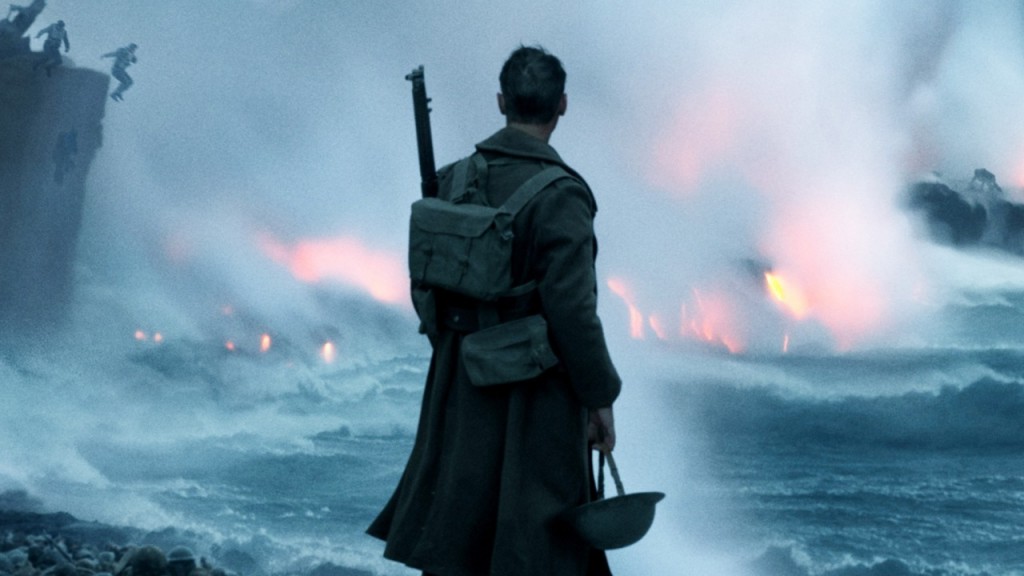 As the Allied forces retreat to the beach at Dunkirk, Churchill announces a mass evacuation of the biggest proportions, targeting a total of 30,000 men. The endeavors involve employing civilian boats, building a temporary mole, and using its spare resources in the air to make time. The final count of evacuated soldiers is close to 300,000. Nolan's assured direction and Zimmer's chilling music are the standout features of the movie. The cinematography by Hoyte Hoytema is unique and enthralling, and should easily fetch him a worthy Oscar. A film of grand proportions that is a true homage to the spirit of communion and patriotism.
Read More: Best Action Movies of 2018