Nominated for an Academy Award and Golden Globe for his brilliant acting, Andrew Garfield is better known for his role of Spider-Man in the second reboot of the franchise by Sony. Not to give him any discredit though. Whoever plays Spider-Man is bound to end up being identified by similar characters all his life. However, in the recent years, with movies like 'Breathe' and 'Hacksaw Ridge' getting added to the stack, this British American actor has shown his penchant for challenging and demanding roles. Being just 34 years old, Andrew has undoubtedly got a long road ahead of him, and we at Cinemaholic are positive he'll prove his worth with an Oscar or two. Till then, please enjoy the list of top 10 movies of Andrew Garfield. Cheers.
10. The Amazing Spider-Man (2012)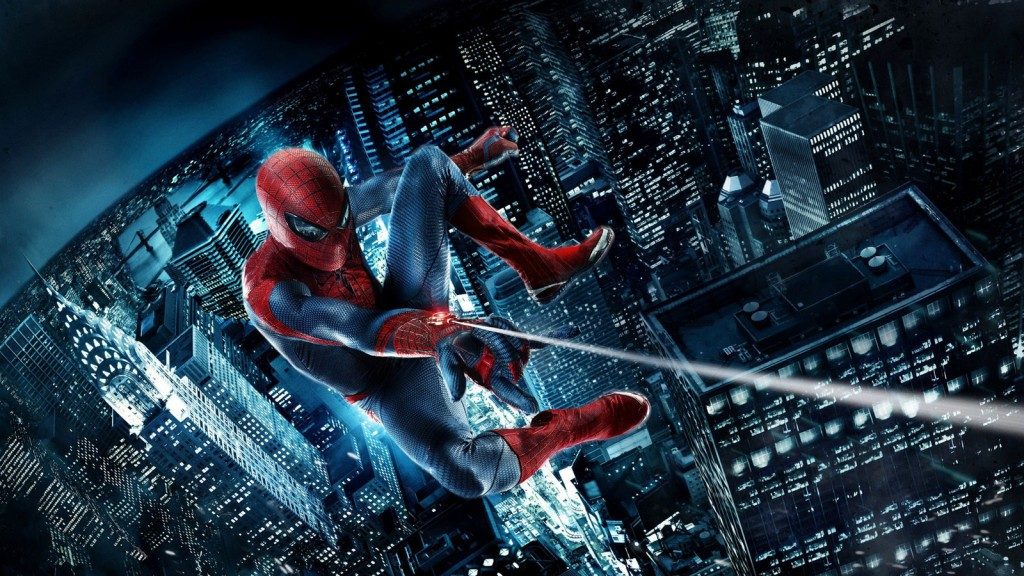 As if Tobey Maguire destroying the Spider-Man franchise wasn't enough it was rebooted with Andrew Garfield again to ruin another actor with a bright future. Well with some unrelated jokes aside -almost- 'The Amazing Spider-Man' was an interesting addition by Sony into the long list of movies, TV series, and cartoons made on your friendly neighborhood Spidey. Peter Parker is your average genius teenager -sounds like an oxymoron- with his best friend Gwen Stacy keeping her company at all times. However, when he discovers new powers after getting bit by a radioactive spider, his life changes for the better. This one is certainly a different and diverse role responsible for making Andrew Garfield experienced in the show business.
9. The Imaginarium of Doctor Parnassus (2009)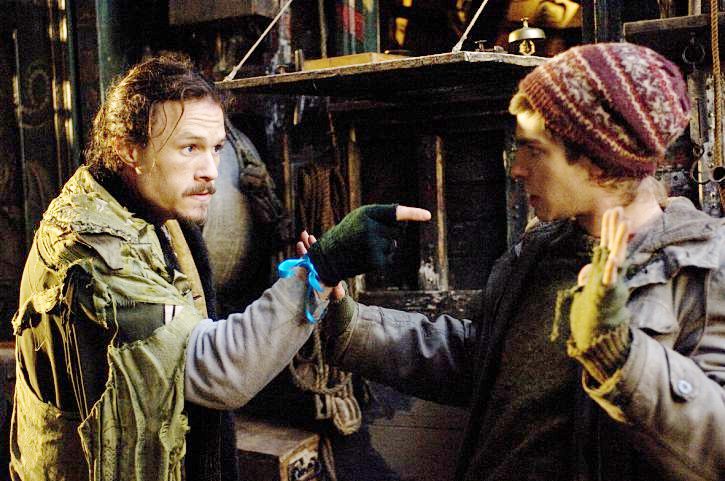 A story of fantasy, horror, and thrill Imaginarium of Doctor Parnassus is a roller coaster of emotions. Doctor Parnassus a supposed immortal lost his immortality to the Devil in a wager. To become youthful again, he promised all of his children's souls to the Devil when they become 16 years old. However, when his daughter Valentina comes of age, the good Doctor becomes tentative to give them up. So he puts a new wager with the Devil: whoever can gather five souls before Valentina's 16th birthday, will become worthy of her. In a race where Tony a strange philanthropist and Anton, an able magician of the troupe take part, this movie's climax will have you throw your predictions out the window.
8. The Amazing Spider-Man 2 (2014)
Continuing saving New York from unknown dangers Spider-Man aka Peter Parker finds out about the truth behind his father Richard Parker's death. In accordance with his father's wishes, Peter breaks up with his girlfriend Gwen and proceeds on a lone mission of saving people. On the other hand, the number of people having a grudge against Spider-Man is increasing. A genetically altered human-electrical generator called the Electro, and Harry Osborne or Green Goblin, Peter's best friend, both have an ax to grind with him. What will Spidey do when he is confronted by all his problems, enemies, his past, and his dreadful future at the same time?
7. The Social Network (2010)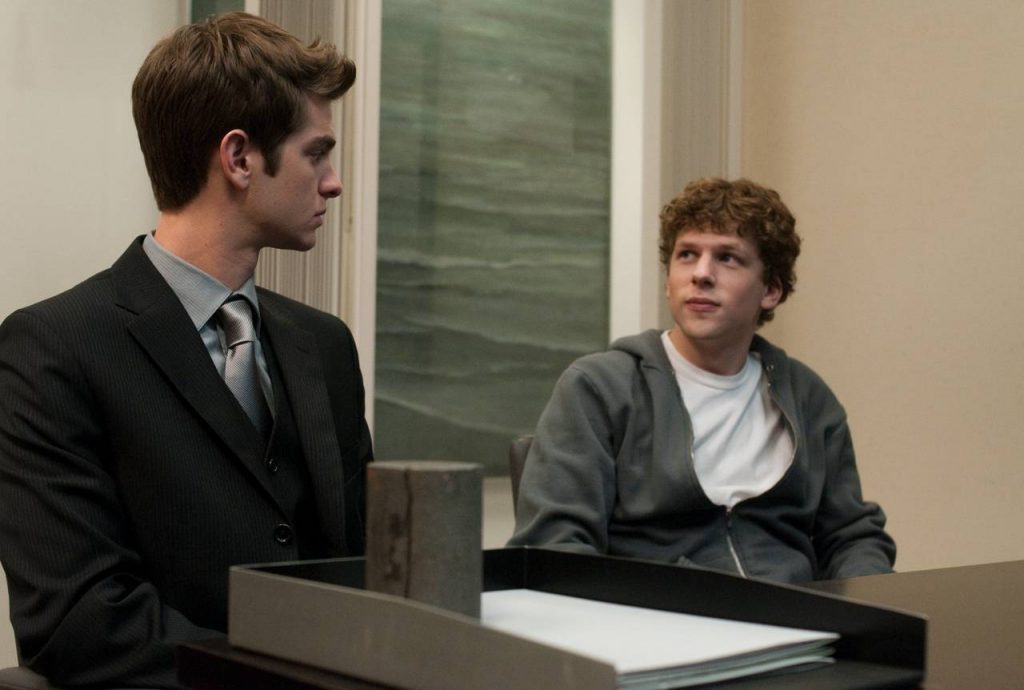 The story of the billionaire founder of Facebook Mark Zuckerberg, and his best friend Eduardo Saverin, this is based on a true story with slight altercations. Very minor I might add. On a dare to hack the Harvard student database, brilliant but socially awkward coder Mark Zuckerberg gets the idea to create an online social media platform where every member can do what they do every day: gossip. However, the gossip site grows by leaps and bounds outside his and his best friend Gordo's expectations. When the small website started by two friends reaches a global level and becomes a huge empire, everyone starts suing Mark left and right. How will the boy genius get out of the court battles which do nothing but waste his apparently precious time?
6. Never Let Me Go (2010)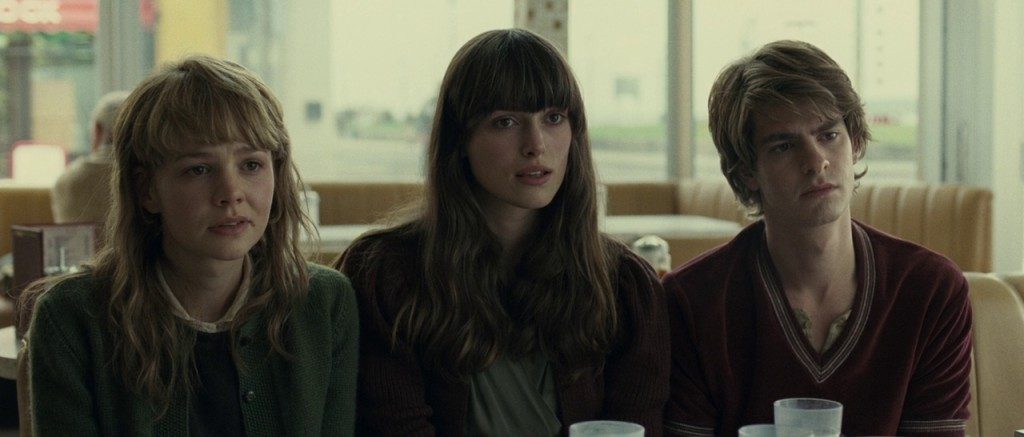 In a dystopian world where the average human life had been increased beyond 100 years by a medical breakthrough in 1952, three childhood friends come of age. In a society devoid of disease and other difficulties, three buddies Roth (Kiera Knightley), Tommy (Andrew Garfield), and Kathy (Carrey Mulligan) spend their young days sauntering across the grassy knolls of their boarding school Hailsham. A love triangle starts to develop when Roth and Tommy start a relationship and Kathy falls in love with Tommy. In the meantime, they are informed by a mysterious teacher of their fate: they are to be organ donors for the wealthy elite. After knowing that they are bound to die at a young age, and none of them can expect a life full of love, what will the three protagonists do with the rest of their uneventful lives?
Read More: All Spider-Man Movies, Ranked
5. 99 Homes (2014)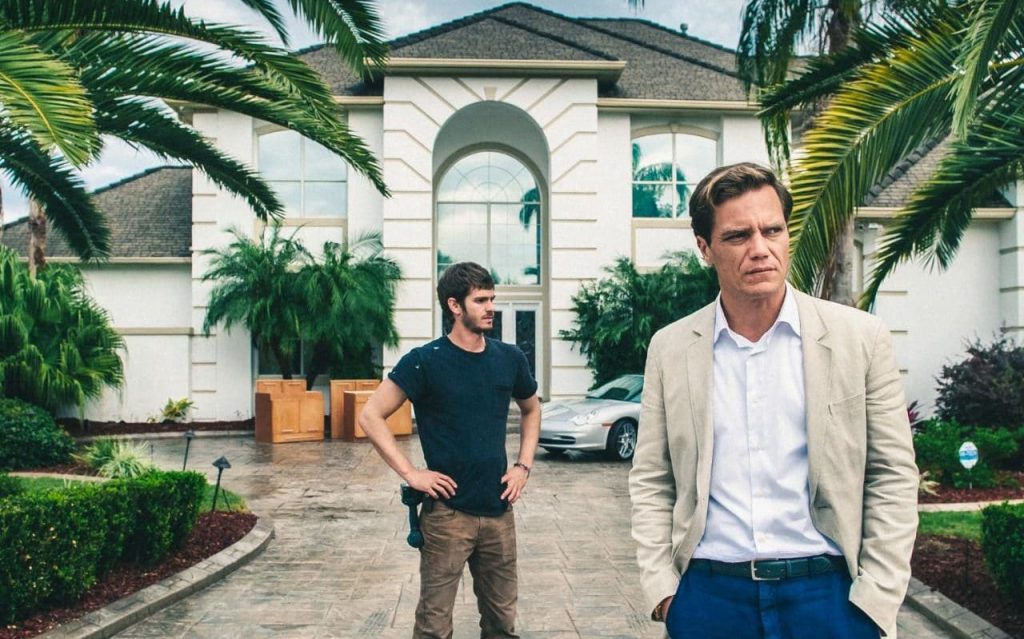 As the saying goes, it is easy to sit on the sidelines and question the morality of what the kingmakers of this world do. The people who actually experience moral dilemmas on a daily basis are the ones who can give you insight into the human psyche and how humans can kill each other on the first sign of trouble. Dennis Nash (Andrew Garfield) is one such person. Having been evicted from his home with his mother and son due to a corrupt and notorious real-estate broker, he has to live his life in pettiness. When Nash gets a chance to do the same to other people to get rich and provide for his family, he does the same thing as was done to him. What will the saint do when he himself becomes the devil's apprentice?
4. Silence (2016)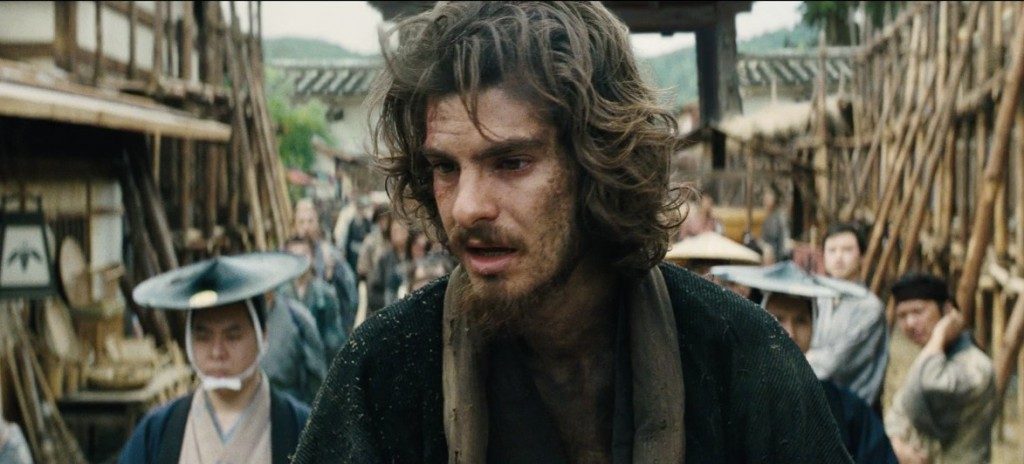 Cristóvão Ferreira, a Jesuit priest, mysteriously disappears while on a Christian missionary visit to Japan. While witnessing the torture of his Christian converts in 17th century Japan where Catholic faith had been strictly banished, it becomes apparent to Ferreira that he'll find it hard to survive amongst the heathens. When Ferreira's two pupils Rodrigues (Andrew Garfield) and Garupe (Adam Driver) find out their mentor has renounced his faith, they must travel to Japan to find out the truth. A story about the battle between two belief systems, this movie will shake your concepts about God and his kingdom.
3. Breathe (2017)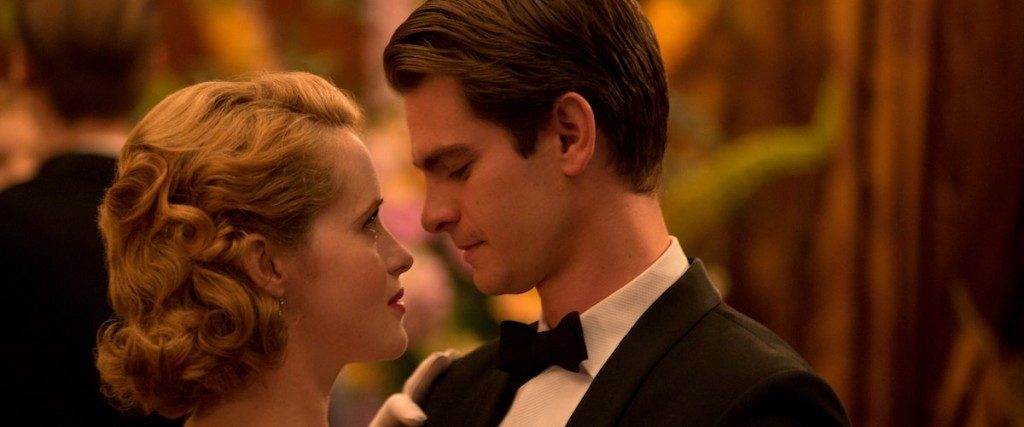 Robin Cavendish (Andrew Garfield) is a man who loves his family and his beautiful wife Diana (Claire Foy). However, when at the age of 28 he is given a few months to live by the doctors his entire life turns upside down. Paralyzed from the waist down due to the deadly disease which is taken for granted in the 21st century, Robin becomes an advocate for the disabled and physically challenged people around the world, ushering in a new era of care. This is the Andrew Garfield equivalent to Dallas Buyers Club. Well, a toned version atleast.
2. Boy A (2007)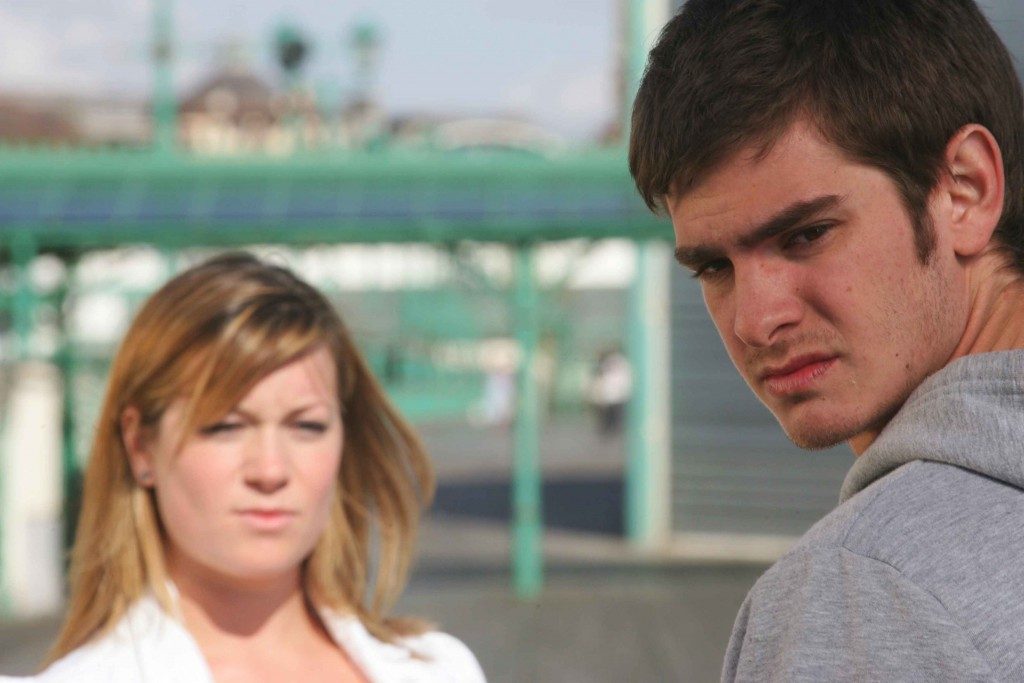 It's said that one's future is a mirage changing with each stroke of the brush; however, your past is written in stone. I don't know about the former but watching this movie, I thought the latter is as true as the sun. Jack Burridge (Andrew Garfield) gets out of prison after serving a prison sentence for a crime he committed when he was a child. Walking tentatively towards a new life, Jack gradually makes friends and starts a relationship with a girl who loves him a lot. However, his past seems to have not done with him yet. The question appears again. Are your past deeds written in such dark ink that whatever you do, your life shall be identified by that one mistake?
1. Hacksaw Ridge (2016)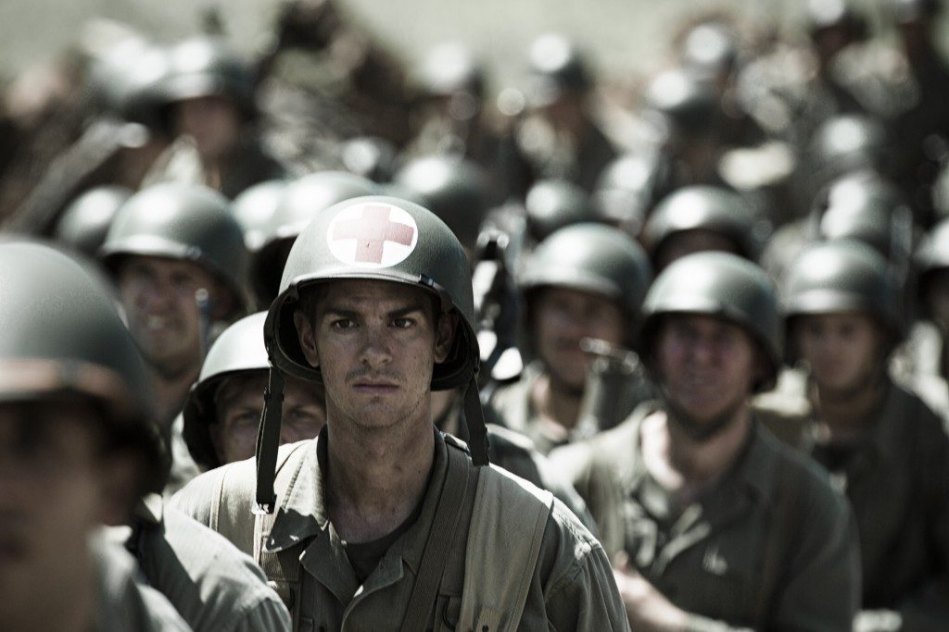 Private Desmond D. Ross is a recruit to the U.S. army and wants to serve his country as best his he can. The only problem? He is a conscientious objector which in U.S. Army terms means that he's a jerk who wouldn't pick up a gun inspite of being in the army. Despite the initial attempts of the army officials to throw him out, Desmond proves his worth by saving around 80 people in the battle of Okinawa without having fired a single shot. Based on a true and magnificent story of a soldier of the same name, this is Academy-Award winner Hacksaw Ridge.
Read More: Best War Movies of the 21st Century