Nominated for four Academy awards with no wins, Annette Bening remains devoid of luck. A conventional actress who has progressed with the times, Bening's charisma off-screen is matched by energy and zeal on it. The American actress has been in the industry for more than three decades and shows no signs of stopping. She ruled 2017 with yet another mesmerizing performance in 'Film Stars Don't Die In Liverpool', and got nominated for a BAFTA. So here is the list of top 12 movies of Annette Bening. Happy reading!
12. The Women (2008)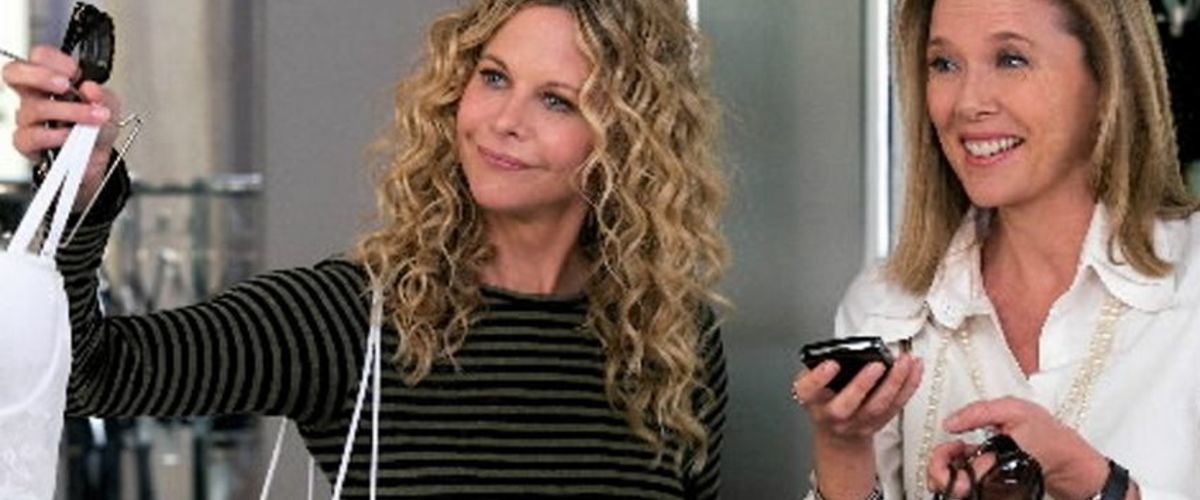 Without generalizing and indulging in gender profiling, women and gossip are like hands and gloves. Forever united, they complete each other. 'The Woman' is replete with women and gossip, which takes shape in destructive manners which tumult the lives of the main characters. It starts off with Mary and Steven, a happily married couple until the point the former discovers the latter's affair. Beyond the surface, 'The Women' is about the relationships between friends and family, and how they aren't very dissimilar with the right people. Everyone needs a support team behind them in life and 'the Women' just proves to be living evidence.
11. Danny Collins (2015)
Al Pacino assumes the titular character in 'Danny Collins', an aging musician, who finds new purpose in life after he discovers an unread letter by John Lennon. As he travels back to right the wrongs in his past life, he discovers the damage he did and on the way finds new allies who help him become the person he always wanted to be. Riding on a typically sublime performance by Al Pacino, 'Danny Collins' emerges a successful exploration of the famous lives celebrities sustain, at times feigning, and the other despairing.
10. 20th Century Women (2016)
Dorothea Fields is an aged woman who lives alone with her son Jamie. A divorced woman, she lives with spirited independence and conducts her life the way she wants. She rents a room to Abbie, a similar female figure who lives off of her soulful photographs. Jamie's best friend, Julie, spends most of her time in Jamie's room, who gradually falls for her. This circle of strong individuals fuels the indie movie with an affectionate energy which effuses the screen like spring and flowers.
9. Bugsy (1991)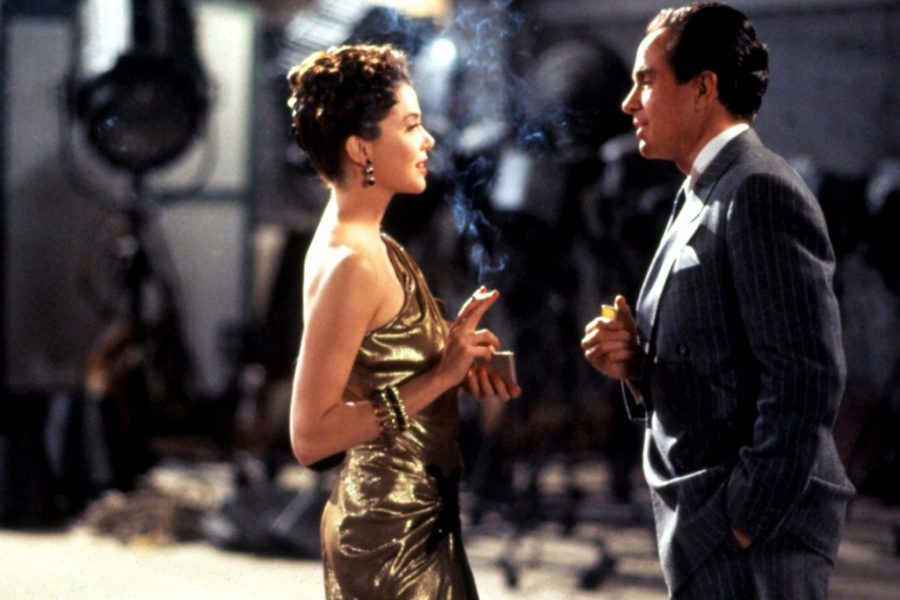 Inexactly in view of genuine occasions, Bugsy (which opens in Central Florida today) is the account of Benjamin "Bugsy" Siegel who – alongside Meyer Lansky and Lucky Luciano – ran the New York Mafia in the '20s and '30s. The film focuses on Bugsy's horde related enterprises in Hollywood in the '40s and on his visionary endeavors to make the betting mecca known as Las Vegas out of the distress of the Nevada leave. Working from a keen, witty script by James Toback ('The Pick-Up Artist', 'The Big Bang'), executive Barry Levinson (Rain Man) has designed a rich grown-up diversion that is, by turns, emotional, clever and provocative. It's likewise a motion picture with excessively numerous exact details and undeveloped topics, yet Levinson's talent for smoothing out raucous material serves him well for this situation. Its sense of absurdity and an impregnable sense of brutal honesty in what it wants to say is what distinguishes this brilliant film from other mediocre mob films of its time.
8. Richard III (1995)
A murderous lust for the British sovereignty sees Richard III (Ian McKellen) spiral into madness. Though the setting is attached to the 1930s, England is torn by civil war, split between the rivaling houses of York and Lancaster. Richard aspires to a fascist dictatorship, but must first remove the obstacles to his ascension — among them his brother, his nephews and his brother's wife (Annette Bening). When the Duke of Buckingham (Jim Broadbent) deserts him, Richard's plans are compromised. It is no surprise really that the film rests as one of the greatest British films ever made. With scales of epic proportions and an electric cast which is relentless throughout, 'Richard III' qualifies as a masterpiece and has rightly earned the tag of being "realist cinema."
7. Mother and Child (2009)
'Mother and Child' derives its content heavily from adoption. The narrative employs three women who are in different stages of adoption; Karen, an unwed spinster, who had to give up her baby due to teen pregnancy at the age of 14; Elizabeth, Karen's biological daughter who was abandoned, rather forcefully by her mother, grows up a spirited and independent woman, who becomes pregnant with a baby and leaves her job; Lucy, an infertile baker, longs for a baby and finally succeeds when Elizabeth dies during childbirth. When Karen finds Elizabeth's misplaced letter and knows about her granddaughter, the agency sets her and Lucy up who are familiar acquaintances. 'Mother and Child' represents the best of filmmaking from a social standpoint. Its deft handling of sensitive issues of teen pregnancy, spinster motherhood, and the stigma of sperm banks levies a new life to socialism in Hollywood and sets a benchmark for other filmmakers to emulate.
Read More: Best Naomi Watts Movies
6. Film Stars Don't Die in Liverpool (2017)
'Film Stars Don't Die In Liverpool' rests squarely on the able shoulders of Bening and she certainly perseveres up to the task. Sudden moments of anguish and a sustaining sense of volatility distinguish this magnetic performance of her career from others. The narrative sojourns back to the golden era of the '70s and employs Gloria Gerhame as its driving foce. A famous actress in the twilight of her career, Gloria falls in love with a much younger man during one of those wild encounters. As the two begin to make their love eternal and begin a relationship, Gloria is diagnosed with breast cancer. The film's allegorical representation of legacy and the spirit of an actor is refreshing and an appropriate homage to the great stars who'll forever remain deeply entrenched in our hearts and cinematic history.
5. Being Julia (2004)
The similarities between 'Being Julia' and 'All About Eve' are glaring. A hopeful, young, charming actor apprentices under an older actor to further his career and gain professionally. The only difference is that the two fall in love initially, and then end their relationship with an acerbic and envious bitterness. Annette Bening plays Julia and puts all her efforts with an assorted intelligence and makes sure her presence is felt in every scene she is in and her absence in the ones she isn't. Its unflinching narrative never relents and keeps coming in with timely reminders of why Being Julia' will be forever preserved as one of the greatest tales ever told about obsession, envy, and love.
4. The Grifters (1990)
Hard-as-nails Lily Dillon (Anjelica Huston) works as a swindler for dangerous bookie Bobo (Pat Hingle), probably the only man she fears. Arriving in Los Angeles on "business," Lily looks up her son, Roy (John Cusack), a small-time con artist content with paltry sleight-of-hand cheats. Roy's girlfriend, Myra (Annette Bening), looks like an All-American type but is a grifter looking to pull off another big-time con. The convergence of the three hustlers inevitably means trouble for all of them. It's powerhouse cast riles you into accepting the illusion that the film adroitly feigns and leaves you flustered by the end.
3. The American President (1995)
I am generally not a fan of romance movies. The very idea of seeing two people fall in love upsets my stomach to the point of throwing up. But when a movie like 'In the Mood For Love' or 'The American President' come up, my beliefs about love are shaken up. Andrew Shepherd is the kind and willful President of the United States. Up for a re-election, Andrew hinges his hopes on a particular bill, mediocre in every sense, about crime control to pass in Congress. He meets Sydney, an environmental lobbyist, who tries to persuade him to pass a bill for pollution. During the course of their liaisons, the two develop an affinity for each other and rise above hatred and politics to reinforce our long lost belief in the power of love. Bold and sensational performances from Douglas and Bening make sure 'The American President' runs its course impactful and artistically satiating.
2. The Kids Are All Right (2010)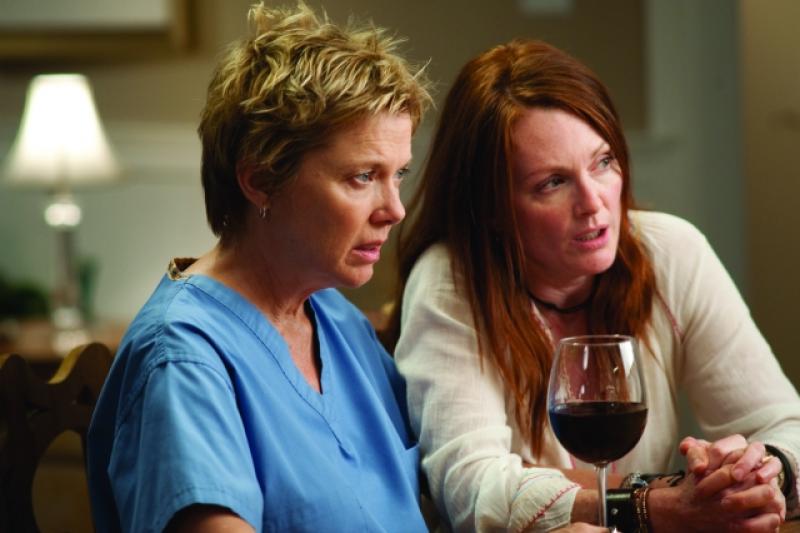 Nic and Joules are an idyllic couple living with their kids. As domestic problems interrupt their daily lives, the affable couple has another problem at hand as they embark on a mission to find their surrogate father. The father turns out to be the same person Jules has an affair with, outraging Nic and vitiating their relationship. The film watches over them as they repair their relationship and come over their differences. An Oscar-nominated movie, 'The Kids Are All Right' presents the complexities of relationship between two people, and does a brilliant job in keeping an unbiased perception of the story. Another interesting feature of the narrative was the time devoted to the kids and their own difficulties in living their lives without knowing the identity of their father.
1. American Beauty (1999)
The banality of 'American Beauty' stood out like a sore thumb. This eventually proved to be a bane for the film as it gave it a much more eccentric and intriguing shape. Lester's normal life revolves around his ambitious and distanced wife, something which he daughter is an exact facsimile of. His dull and monotonous life continues at work with his exploitative boss and his disinterest at work. But when he sees Angela, his friend's daughter, he resolves to change his life and assert authority and dominance on others around him. Sam Mendes adroitly crafts a tale of frustration and obsession, using Lester and Kevin Spacey's magical performance as the titular character to propel a masterfully written script.
Read More: Best Kevin Spacey Movies