For many people, animation has always been for the kids. Mindless cartoons where goofy characters revel in their own stupidity and commit all kinds of shenanigans. But animation has always been much more than simply that. Pioneering works such as 'The Simpsons' and 'Batman: The Animated Series' paved the way to an acceptance of cartoons with complex themes. 'Archer' follows very much in this same tradition, but it has given its own signature twist to it.
The premise is enticing, and hilarious: 'Archer' follows the (mis)adventures of top-secret agent Sterling Archer (H. Jon Benjamin) along with his seven colleagues Malory Archer (Jessica Walter), Lana Kane (Aisha Tyler), Cheryl Tunt (Judy Greer), Pam Poovey (Amber Nash), Ray Gillette (Adam Reed), Cyril Figgis (Chris Parnell), and Dr. Algernop Krieger (Lucky Yates) at ISIS. No, not that ISIS. This is the International Secret Intelligence Service, which is the base on which the show mercilessly mocks the spy genre. Creator Adam Reed's acerbic wit is in full flow, with topical humour and dark comedy coupled with hilarious set-ups and the use of rapid-fire dialogue. This is a show that isn't afraid to talk about anything or make fun of anyone, including itself, making us more enamoured by the minute. Here is the list of all Archer best episodes, all of which can be binged on Netflix:
12. Honeypot (Season 1, Episode 5)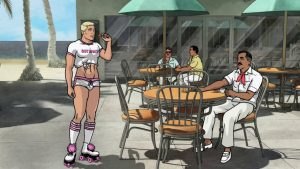 Cheryl's monologue on the dissatisfaction of being rescued by a fireman, among other things, is enough to make this episode special. Additionally, Archer's mission to seduce Malory's blackmailer has him commit to nearly all the unfortunate homosexual stereotypes, making for some uncomfortable meta-humour that seeks to inform the opposite of what it portrays, brilliantly.
11. Fugue and Riffs (Season 4, Episode 1)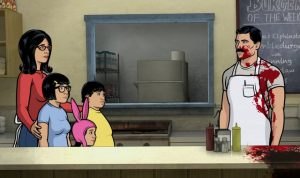 'Archer' has always sought to reinvent itself during its run, and that hasn't been more evident than in the Season 4 premiere. This was a unique crossover of the show with 'Bob's Burgers' whose titular character Bob Belcher is also voiced by Benjamin. That was, of course, no coincidence, as this episode was framed intentionally to combine two unlikely shows in an homage to the progenitor of the 'body horror' genre, David Cronenberg.
10. Legs (Season 4, Episode 3)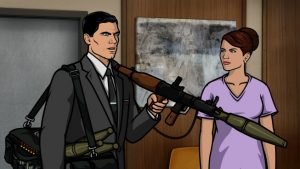 This hilarious episode begins with Ray's inconstant paralysis, that leads him to getting offered bionic legs by Dr. Krieger, who plays a central role in this episode rife with one successful running gag after another. From Archer investigating the scene of Brett being shot (the 'magic bullet') to his persistent tinnitus and loathing of robots, to even Cheryl getting weirdly turned on by violence, this episode is a veritable ride.
9. Mole Hunt (Season 1, Episode 1)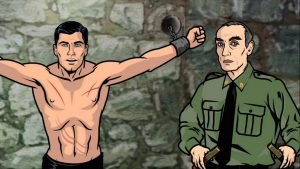 The episode that started it all. 'Mole Hunt' operated on a staple premise of spy shows: hunting a mole in the organisation. It had solid introductions, and plenty of hilarious pop culture references to 'Mission: Impossible', Jenga blocks, and even Hungry Hippos. 'Mole Hunt' was the definitive pilot, as it gave viewers a perfect taste of what was to come.
8. The Limited (Season 3, Episode 6)
This uproarious caper is set in Canada, where the group need to track down a runaway Canadian terrorist for the Royal Canadian Mounted Police. Instead of doing that, Archer dedicates himself to finding Cheryl's ocelot, Babou! Canada's unique gun control laws and the polite disposition of its residents ensure that our ragtag group is banned permanently from the country after their goings-on. 'The Limited' is yet another impressive parody that is also exhilarating at its core.
7. Heart of Archness: Part I (Season 3, Episode 1)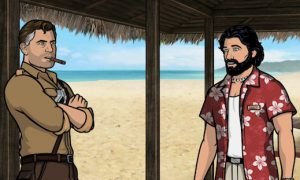 All the three parts of this rip-roaring Season 3 premiere could have been easily included on this list, but for fairness, the first one suffices as it sets the tone. Archer is finally found in hiding after he had escaped in the aftermath of the tragedy with his fiancee, Katya Kazanova (Ona Grauer) in Season 2. The setting is a dramatic departure from earlier episodes, as Archer now tends to a bar at the beach and seduces newlyweds, all part of his stereotyped spy charm. Acclaimed voice actor Patrick Warburton is a hit as Rip Riley as well.
Read More: Best Rick and Morty Episodes