2003 was a landmark year in Bollywood as films ranging from sci-fi to horror to heartland romances dominated the screens and hearts of the people along with the regular average Bollywood fare. Rakesh Roshan's ambitious 'Koi… Mil Gaya' shattered many glass ceilings and perceptions by bringing in cutting edge technology to provide a never before seen experience in an Indian film to the Indian audiences whereas Ram Gopal Varma's 'Bhoot' changed the landscape of Bollywood horror flicks by focusing more on sophistication rather than cheap thrills. There were a few films that didn't make the list but were entertaining and innovative in their own way. They are: 'Darna Mana Hai', 'Escape From Taliban', 'Baghban', 'Jism', 'Joggers' Park', 'Mumbai Matinee', 'Raghu Romeo', 'Main Madhuri Dixit Banna Chahti Hoon', 'Rules: Pyaar Ka Superhit Formula' and 'Satta'. Here's the list of top Hindi movies of 2003.
12. Hungama
Director Priyadarshan was at the peak of his 'Bollywood comedy' career when he made 'Hungama', a Hindi adaptation of his own Malayalam hit 'Poochakkoru Mookkuthi' (1984). The film's story is based on Charles Dickens's 'The Strange Gentleman' which has ample scope for situational comedy and worked wonderfully in a Bollywood setting. There is a certain amount of restraint and hence more effectiveness in Priyadarshan's direction here as he doesn't force, manipulate or tweak the characters out of their natural charm to elicit nonsensical laughter. Rather we get to witness a flow of inherently funny story lines; witty one-liners and comfortable performances form actors who occupy a unique position between being an artist and a star. The best moments of the film are between the trustworthily funny Paresh Rawal and his wife played by yesteryear siren Shoma Anand. 'Humgama' is among the few comedies of Bollywood to achieve both the critics' nod and the audiences' approval.
11. Bhoot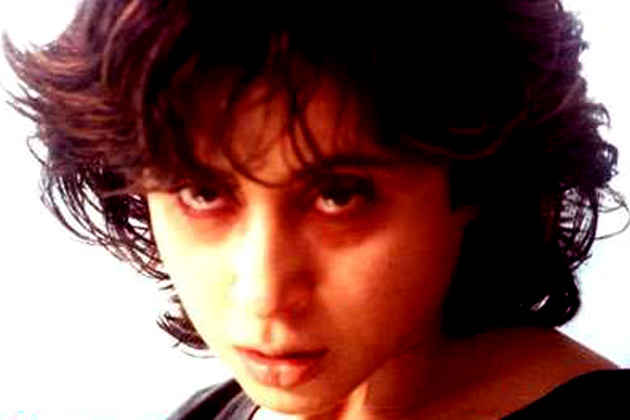 The name says it all. Add to it the inimitable touch of Ram Gopal Varma and Bollywood has a winner of epic proportions in its hands. Varma has always been adept at handling the supernatural with a flair and originality that is second to none in Indian cinema. In this film he had the aid of supremely talented actors like Urmila Matondkar and Ajay Devgan to bring to life his eerie vision on the big screen. Word's can't do justice to Ms. Matondkar's ghost possessed performance in this avant-garde piece of art. The unusual close-ups of Urmila's face from impossible angles coupled with the heavy on ear background score only further highlighted and amplified the scare-o-meter of the film. Many audiences and critics admitted to being scared out of their minds while watching the film and therein lies the strength of the film. The film delivers on its promise and literally lives up to its name and Varma's idea to let go of any traditional trappings of Bollywood worked in a huge manner for the film.
10. Jhankaar Beats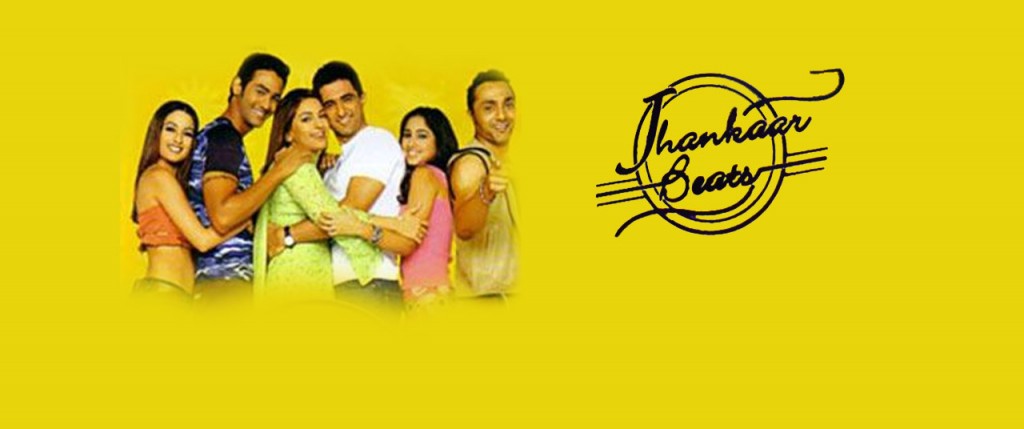 There's more to 'Jhankaar Beats' than just being the first film of 'Kahaani' fame director Sujoy Ghosh. It is naturally musical as it was designed as a tribute to music composer R.D. Burman. And the score by Vishal-Shekhar is foot-tapping and catchy. The most significant aspect of the film is the eclectic star cast that comprises Juhi Chawla, Rahul Bose and Sanjay Suri in principle roles. It was particularly a delight to see Juhi Chawla in a film unlike anything she has done in her illustrious but mostly formulaic Bollywood career hitherto. The treatment of the film is very lucid and although seem like a tad too experimental at times but it never misses the target of warming your heart and sending across a message of music, love and unity.
9. Tere Naam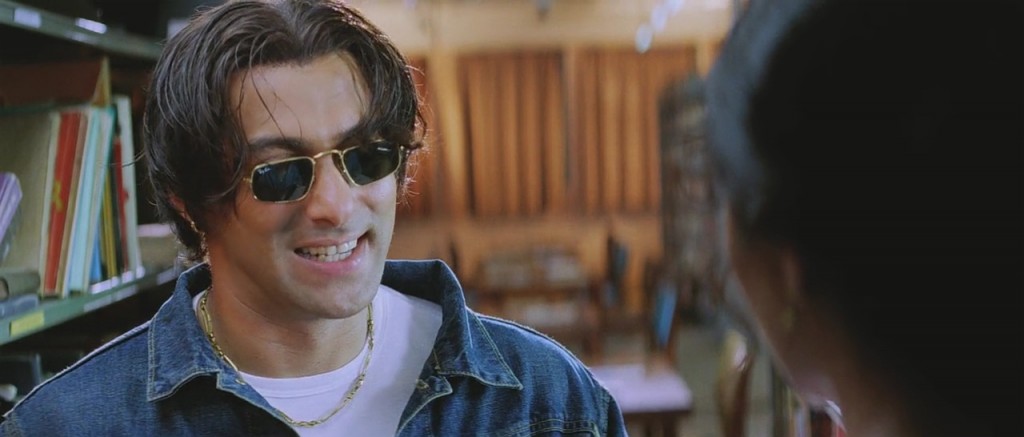 Even the harshest critic of Salman Khan will agree that 'Tere Naam' is a film that brought out his best in terms of expressions and emoting painful moments on screen. The role of Radhe Mohan – a sort of thug styled Romeo – was tailor made for Khan who thrives in roles with a childlike streak in them. His middle parted hair style became a rage with young men all over the country (and some parts of the world too). The music was the biggest USP of the film and the songs are still engraved into people's hearts. The film was promoted as a reality inspired love story which led to many speculations prior to its release. 'Tere Naam' also marks the breakout of Himesh Reshammiya as a music director. This one will always remain as one of the defining films of Salman Khan's career.
8. 3 Deewarein
Nagesh Kukunoor is an indie filmmaker by choice and makes small films with large hearts. '3 Deewarein' is his fourth feature film as a director and like his previous ventures this one too is heavy on human emotions. Three convicts on a death row with a story of their own and a documentary filmmaker who wants to tell their story to the world; form the very outset Kukunoor's story has a universal appeal and the film lives up to its early promise of being an eye opener as far as individual and personal struggles of human beings are concerned. '3 Deewarein' received glowing reviews and made it to film festivals across the world.
7. Koi… Mil Gaya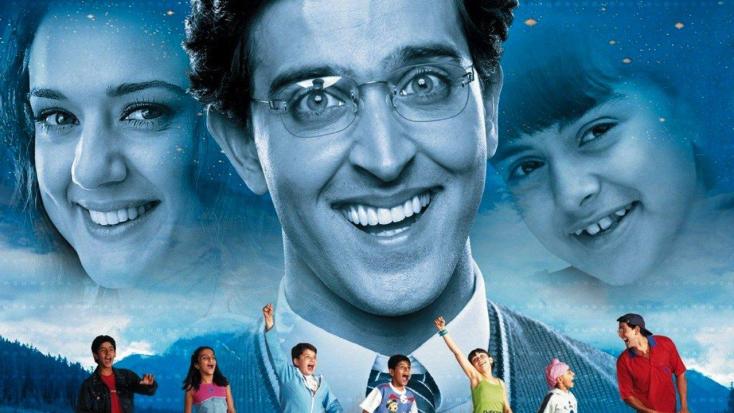 Back in 2003, 'Koi… Mil Gaya' was the most ambitious Indian film ever made both in terms of budget and ambition. It was a combination of all the alien movies ever made mostly Steven Spielberg's 'E.T. the Extra-Terrestrial' in particular. The Indian audiences were aware of the fact but decided to overlook the fact in favour of singing praises for the first major sci-fi movie involving aliens in India. As expected the film created a storm at the box office and the credit for it goes to Rakesh Roshan as much as it goes to Hrithik Roshan. Hrithik brought in the star power and the audiences but it was Rakesh Roshan who in his own limited but innovative way presented 'Jadoo (the Alien)' on screen. All credit goes to Sr. Roshan who made sure that the makeup and special effects looked state-of-the-art on screen. The film don't necessarily elicit the same kind of response today as it did 14 years ago but it is a path breaking film nevertheless.
Read More: Best Movies of 2007