Watching Bruce Lee movies as an 8 year old kid gave me chills like no other. My father used to have a massive collection of Bruce Lee movies and I remember coming back from school those days and rushing to watch the master at work on-screen. Lee fascinated me like no other action movie star. There was something so unique about his presence on-screen that I often felt hypnotized by his remarkable mental strength that he so fiercely displayed with his intimidating demeanor. His distinctive voice, staggering charisma and astonishing acting prowess made him a true icon of cinema and he is often credited with revolutionizing martial arts in cinema and changing the way Asians were portrayed in Hollywood movies. Today, let's take a look at the list of top 12 Bruce Lee movies of all time. You might be able to find some of these great Bruce Lee movies on Netflix or Youtube.
12. Circle of Iron (1978)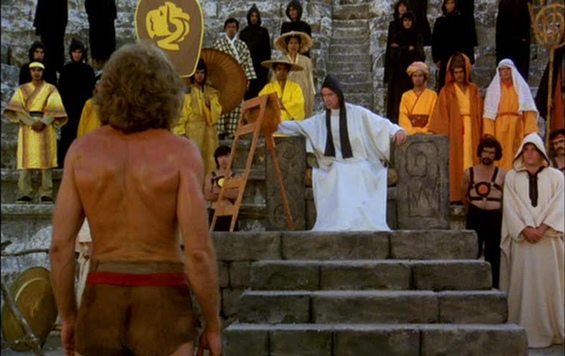 'Circle of Iron' is the only Bruce Lee movie on the list which does not feature the legend on-screen. The film was co-written by Lee but his tragic death prevented him from starring in the film himself. The film is about a young martial artist who seeks to find the ultimate truth and meaning of martial arts. Lee intended the film to be a profound exploration of Eastern philosophy and martial arts and wanted to introduce the western audiences to the intellectual depths and intricacies of eastern philosophy and values and what it truly means to go beyond one's own mastery of an art. There are tonal changes in the film from Lee's original vision but a true Bruce Lee fan could feel the emotions in this film and it comes off more like a tribute to the master.
11. In the Face of Demolition (1953)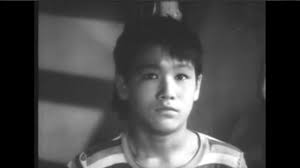 Directed by Lee Tit, this film has Lee in one of his lesser known roles early in his career. The film depicts the struggles of an unemployed teacher who is forced to work as a rent collector. Lee was 14 years old when he did this film and whilst the role didn't have a major impact on his career, it helped him gain similar roles as a child and the momentum helped him do many minor roles in films and Television until almost two decades when he would finally gain his first major leading role in 'The Big Boss'.
10. The Kid (1950)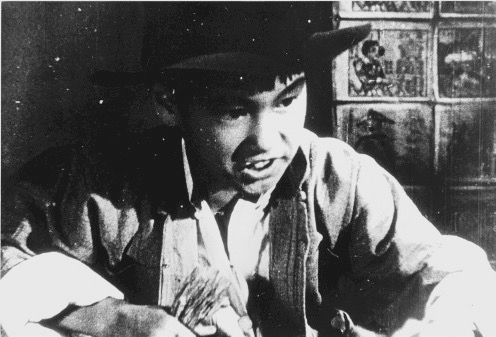 Probably Lee's most famous childhood role among fans. 'The Kid' tells the story of a 10 year old orphan boy who is raised by his uncle but lands in trouble when he is manipulated by a robber. Lee plays the leading role here in a performance that is charming, vulnerable and incredibly cute. The film displays Lee's natural skills as an actor and the ability to carry a film on his own. Interestingly, the film also stars Lee's father in the supporting role and was the second film after 'The Birth of Mankind' in 1946 in which they shared screen space.
9. An Orphan's Tragedy (1955)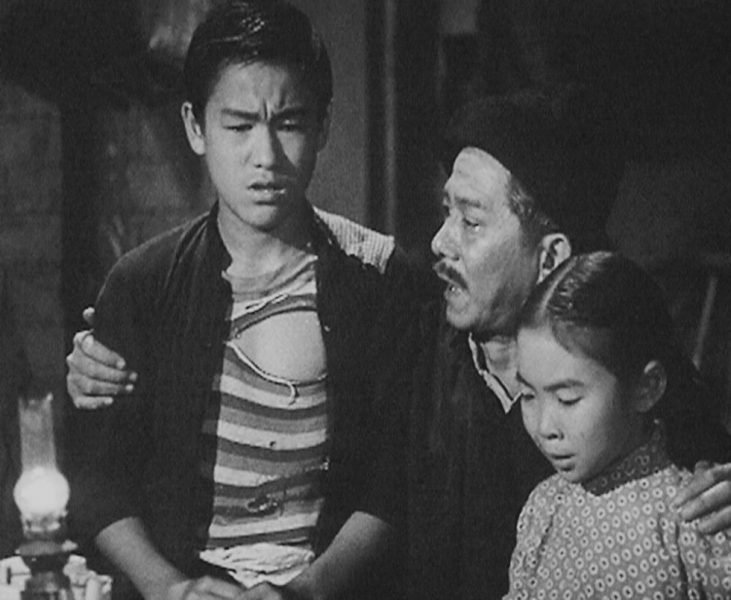 Soon after 'In the Face of Demolition', Lee landed another role in 'An Orphan's Tragedy'. Lee has a meatier part to play here as he portrays a boy who comes across an escaped prisoner. He develops a bond with him and protects him from the authorities but things take an unexpected turn when it is discovered that the prisoner is actually his father. However, things get increasingly tense when profiteer To Chai-yan frames Lee's character for a crime he did not commit so that he can nab his father.
8. Marlowe (1969)
'Marlowe' was Bruce Lee's first major breakout role in Hollywood and it introduced him to western audiences. Lee doesn't play the lead role but still has a relatively significant part to play. The film follows a detective who is hired by a woman in order to trace her missing brother. As things turn increasingly complex, a martial artist enters the scene trying to wreck the detective's investigation. Not only did the film introduce Lee as an actor but also displays his abilities as a martial artist, widening the popularity of the art form across a wider western audiences and it wouldn't be long before Lee landed his most iconic role in Hollywood.
7. Game of Death II (1981)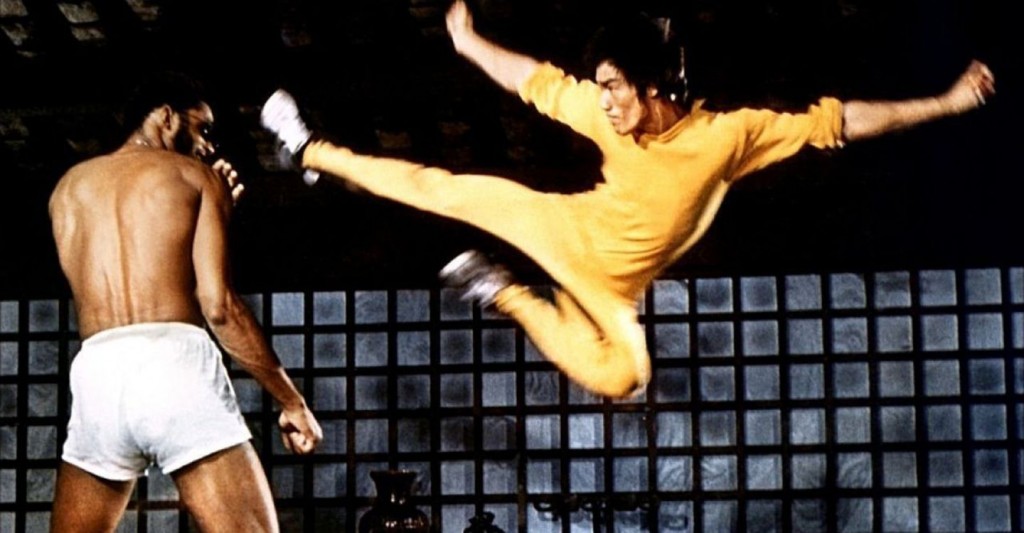 The film was a posthumous release and features stock footage to create his scenes. The film picks up the plot from its original and goes on an entirely different way as it now focuses on Billy Lo's brother who is desperate to find the culprits of his brother's killer. Most of the scenes featuring Bruce Lee are taken from 'Enter the Dragon' and some of Lee's other famous films. Like its original, the film has different versions and it also uses footage of Lee's real funeral which pays off as an emotional tribute to the legend. As a film, 'Game of Death II' isn't particularly great but it definitely is a just check out for staunch fans of the superstar.
Read More: Liam Neeson Movies
6. The Green Hornet (1966-1967)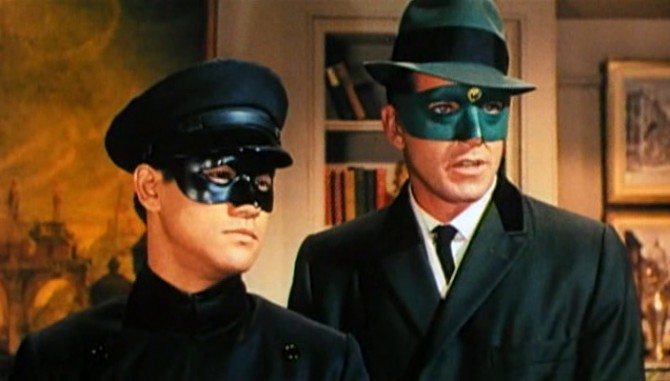 'The Green Hornet' was a TV series in which Bruce Lee plays Kato, the fighting assistance of the titular character who is a wealthy businessman and a masked crime-fighter. The show was well received but Lee didn't receive much fame and even today remains one of his forgotten works. However, post Lee's death, the series was converted into an entire independent movie in 1974 and it now occupies a special place in the hearts of ardent Bruce Lee fans.
5. Fist of Fury (1972)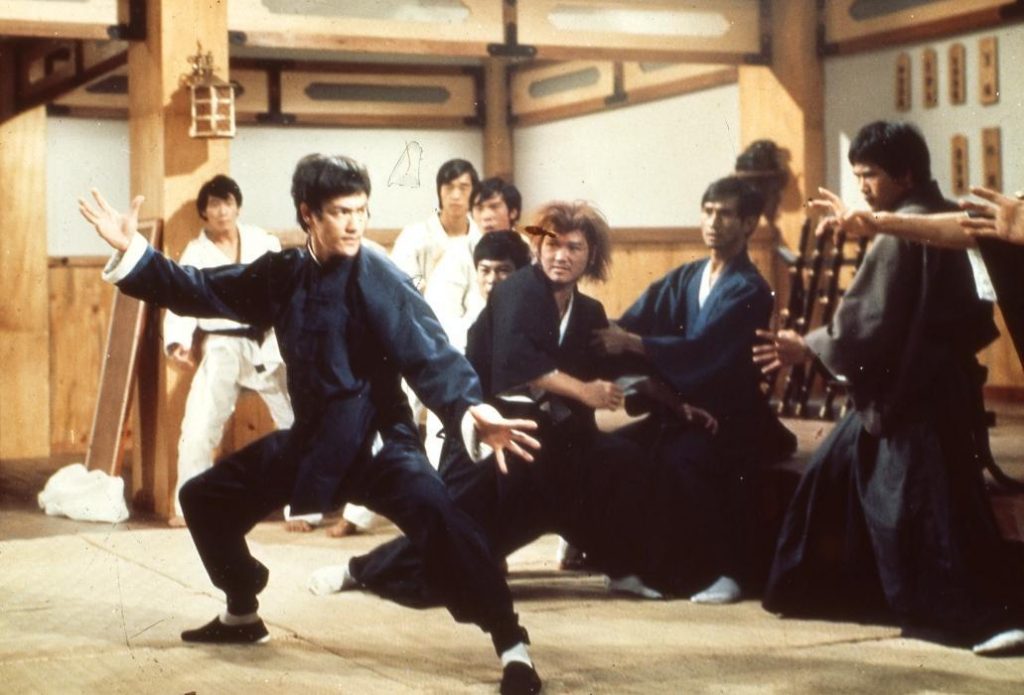 Lacks the class of 'Enter the Dragon' and the charm of 'Way of the Dragon' but still manages to entertain due to the raw charisma and flamboyance of Lee. The film tells the story of a young martial arts student who fights against a Japanese academy who, he thinks, may have killed his martial arts teacher. Bruce's bravura act salvages the film and it turns the film into a more than decent affair. The film, however, masterfully displays Lee's virtuosic abilities as a martial artist.
4. Game of Death (1978)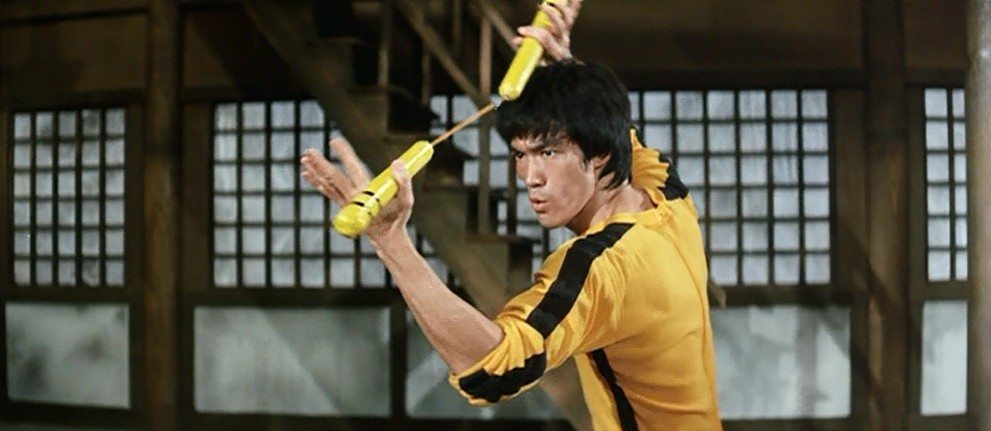 'Game of Death' was originally written and directed by Lee but his tragic death prevented him from completing the project. Over 100 minutes of footage was shot prior to his death and it would later be produced in the complete 1978 version of the film, directed by Robert Clouse. Changes were made to the plot as it now focused on a protagonist named Billy Lo who is battling a corrupt business syndicate after gaining popularity as a martial arts movie star. Lee's iconic yellow and black one piece tracksuit has been referenced in various movies, most famously in Quentin Tarantino's 'Kill Bill' series.
3. The Big Boss (1971)
'The Big Boss' was the film that turned Lee into a major film star. The lead part was initially written for James Tien but Lee was given the role when Lo Wei took over the film from Ng Kar-seung and it proved out to be the game changer in his career as he became one of the most popular film stars of Asian cinema. Lee's performance is incredibly raw and powerful as he plays the quintessential film hero, fighting against a bunch of thugs who murder his family members. Certainly not the best of Bruce Lee movies but this is just a warm up to his greatest ventures.
2. Way of the Dragon (1972)
'Way of the Dragon' displays Lee's remarkable acting range as he plays a funny, adorable guy who arrives in Rome in order to help his relatives who are being threatened by a Syndicate to sell their restaurant. Lee plays a charming man who seems ignorant about the possible dangers and seriousness of the situation but eventually learn about the depths of their plight and help them in fighting off the syndicate thugs. The film is best remembered for the iconic fight sequence at the end between Lee and Chuck Norris at the Colosseum. 'Way of the Dragon' is today regarded as one of the greatest martial arts films of all time.
1. Enter the Dragon (1973)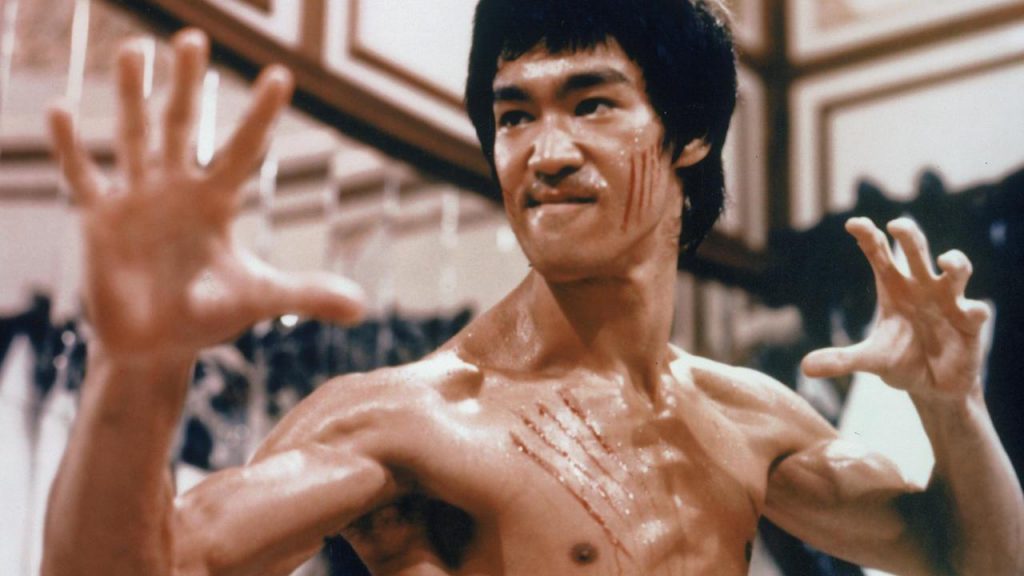 Widely regarded as the greatest martial arts film of all time, 'Enter the Dragon' cemented Lee's status as a film icon and a martial arts legend and widened his popularity among the western audiences. The film was regarded as a landmark achievement in cinema, paving the way for many sub genres and revolutionizing martial arts. Starring alongside John Saon and Jim Kelly, Bruce Lee plays a Shaolin martial artist who helps the British intelligence by going undercover to nab a drug kingpin. Lee steals the show, delivering a fiery performance and flaunting his impeccable fighting abilities. Lee's tragic death six days prior to the film's release heightened the hype as it went on to become one of the year's highest grossing films and Lee continues to be regarded by critics, commentators and fans as one of the greatest martial artists of all time and a true icon of cinema.
Read More: Ben Affleck Movies