"I'm Irish and very proud of being Irish, but as an actor, your extraction should be secondary, really. You should be able to embody whatever character it is, wherever the character comes from. That's always been important, for me. I'm an actor who's Irish, not an Irish actor."
Cillian Murphy is one of those rare examples who have been successful in emerging out of being perennially underrated to being considered as one of the finest actors currently working in Tinseltown. He is Irish, as his above quote explains, and was born in Douglas, Ireland, in 1976.
Murphy has exhibited a tremendous versatility in his body of work, portraying characters who are variously denigrated, lauded, and even feared. His formidable filmography has him playing a fear-inducing psychopath, an indomitable trans woman, a business tycoon having a complex relationship with his father, and a brave Irish soldier laying his life down for his country, among several other memorable roles. Here is the list of top 12 Cillian Murphy movie performances.
12. Red Eye (2005)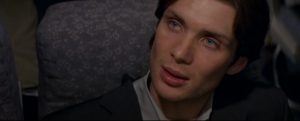 Murphy delivers a brilliantly unsettling performance as Jackson Rippner, a cold-blooded terrorist, who coerces Lisa Reisert (Rachel McAdams), his co-passenger on a red-eye flight, into assisting him with his dangerous mission.
Wes Craven's firm direction coaxes a brilliant performance from Murphy, who keeps playing with the many inflections of danger through his portrayal of a determined but deranged killer. McAdams is an impressive supporting act, subtly presenting the many ways through which primal fear can be represented. The two leads have a breathtaking chemistry in this taut psychological action thriller.
11. Broken (2012)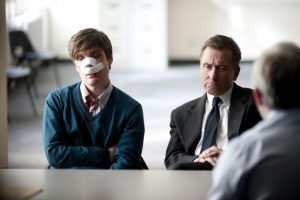 'Broken', directed by Rufus Norris in his full-length mainstream directorial debut, is based on the eponymous novel by Michael Clay, which was itself based on Harper Lee's seminal work 'To Kill A Mockingbird'.
Murphy stars as Mike, a dedicated teacher, who is a much-needed role model for Emily 'Skunk' Cunningham (Eloise Laurence). Skunk is a diabetic, and has had a tough life without her mother. She witnesses violence in her neighbourhood on an almost daily basis.
Mike's role in shaping her self-esteem is paramount, and Murphy portrays the other sides of his character quite impressively as well, especially his brief romantic liaison with Kasia (Zana Marjanović) that highlights his aversion to commitment. This undoubtedly imparts a three-dimensional quality to his character.
10. Disco Pigs (2001)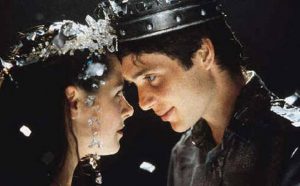 'Disco Pigs' marks one of Murphy's early performances, and counts among his most painstaking ones as well. He carries the role of Darren/Pig over from the stage seamlessly, and conveys his deep bond with his lifelong companion Sinéad (Elaine Cassidy) impressively. Murphy's evocative portrayal throws Darren's tortured, volatile self into sharper relief, as he cannot bear to stay away from Sinéad, willing to do whatever it takes to be with her.
Kirsten Sheridan employs a sensitive touch to Enda Walsh' riveting source material, which was adapted from the stage. Cassidy is wonderful to watch alongside Murphy, making this a cult classic of Irish cinema.
9. Intermission (2003)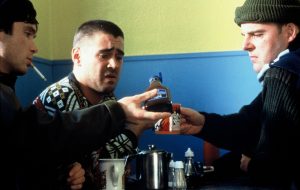 Director John Crowley utilises an unusual but effective technique of interlinking storylines in this documentary-styled crime film. His direction is confident as he makes his myriad characters relatable to his viewers.
Murphy plays John, a quintessential example of inconstant 21st-century society, wracked by financial instability and a lack of self-awareness. He wants more from his relationship with Deidre (Kelly Macdonald) so he tells her that he wants a break from her, an intermission, giving the film its name. His plan backfires, which gives rise to the contemporary frailties he harbours, coupled with this generation's cultural, social, and financial precariousness.
8. On the Edge (2001)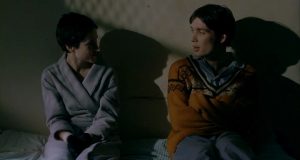 'On the Edge' is a far cry from the run-of-the-mill films on touchy subjects such as depression and suicide. Director John Carney betrays his masterful handling of the film through his balancing of the black and white emotional responses to such delicate issues.
Murphy shows an unbelievable maturity in enacting Jonathan, a hyperactive, reckless man teetering on the edge of psychotic breakdown. He is initially uncouth, rash, and wantonly self-destructive. However, it is his time at the psychiatric institution that changes him drastically for the better.
Jonathan's nuanced character development reeks of Murphy's acting prowess, as he subtly transforms into someone friendly, patient, and understanding. He is ably supported by Tricia Vessey, as Rachel, and Stephen Rea as Dr. Figure, the two characters crucial in redeeming him from the depths of chaos.
7. Inception (2010)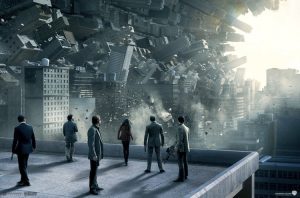 Murphy has been one of a select list of actors that have been chosen by Christopher Nolan to act in his films, time and again. His assured, and vulnerable performance as Robert Fischer in this utterly unique science fiction heist thriller shows why that is so.
Fischer is the target of the elaborate heist demanded by Saito, Fischer's business rival, and planned out by Dominic Cobb (Leonardo DiCaprio) and his ragtag crew (Ellen Page, Joseph Gordon-Levitt, Tom Hardy, Dileep Rao) in Fischer's mind. Murphy plays out Fischer's insecurities to perfection. His fractured relationship with his ailing father (Pete Postlethwaite) is gradually broken down to fulfil the team's unprecedented mission.
6. Sunshine (2007)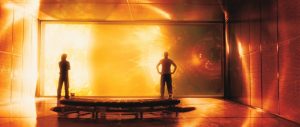 Danny Boyle crafts an astoundingly ambitious film in his science fiction thriller 'Sunshine'. The film boasts of an ensemble cast, with Boyle's idiosyncratic methods calling for an organic chemistry between all of them.
'Sunshine' is a narrative grand in its scope and frighteningly terrific in its execution. It brings up questions of divine will, and of human endeavour to oppose it. It pits science against religion, or more accurately, our idea of it.The plot of human survival under semi-apocalyptic conditions might seem facile, but it ultimately supplies a desolate yet hopeful picture of the human condition.
Cillian Murphy is brilliant in the lead as Robert Capa, the lead physicist on the shuttle Icarus II. He is rendered a silent outsider, owing to him being the only one who can operate the nuclear device responsible for reigniting the Sun. Murphy worked extensively with Brian Cox of the University of Manchester, and even travelled to CERN to emulate physicists' peculiarities. Taking inspiration from Henri-Georges Clouzot's 'The Wages of Fear', Murphy himself became an atheist after he was done with the film, proof of his intricate involvement with the heartrending narrative.
Read More: Danny Boyle Movies
5. Batman Begins (2005)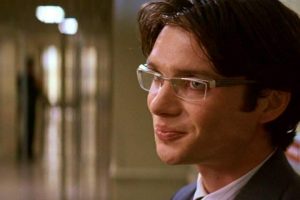 It is one thing to take an original character and make it your own through dedicated acting skill. It is a whole other proposition to take a renowned character with decades of comic book history, and give your own twist in an accomplished manner. When Christopher Nolan cast him as Dr Jonathan Crane, or the Scarecrow, one of the caped crusader's most notorious villains, Cillian Murphy did exactly that.
Murphy portrays a half-crazed, half-diabolical former psychologist determined to make his mark on the squalid streets of crime-infested Gotham. Potent fear toxin might be the Scarecrow's weapon of choice, but it is Murphy's command over his expressive abilities that truly make him fearsome, and a worthy nemesis to Batman (Christian Bale). Most of his scenes have him deliberately take off his glasses right before inducing mortal dread in his targets, something Nolan incorporated into the script to highlight the near-hypnotic blue shade of Murphy's eyes.
4. Peacock (2010)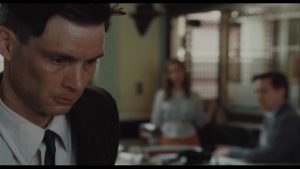 Murphy outdoes himself in this succinctly crafted psychological thriller as a man with dissociative identity disorder. He plays the dual role of John Skillpa, a mild-mannered bank employee, and his female alter ego, Emma, a result of the relentless abuse inflicted upon him by his mother when he was younger.
Murphy himself conceded that the script by director Michael Lander and Ryan Roy posed an incredible challenge to him as a performer, and he takes that up with industrious application and innate understanding of his character's shattered psyche. Impressively supported by Ellen Page, Susan Sarandon, and Josh Lucas, Murphy is the undeniable star act of this unconventional piece.
3. Breakfast on Pluto (2005)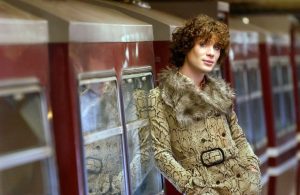 Murphy carried out a sensational performance as Patricia 'Kitten' Braden, a transgender woman in this British drama written and directed by Neil Jordan. The film was based on Patrick McCabe's eponymous novel, and focuses on Patricia's search for her mother (Eva Birthistle) who had left her on her pastor father's (Liam Neeson) doorstep.
As a performer, Murphy operates at a high level in this heartwarming film, taking us on a topsy-turvy journey of rejection, discovery, compassion, resourcefulness, and ultimately, love and identity. As viewers, we are wholly taken in by Murphy's earnestness and find ourselves rooting for Patricia till the very end. Jordan's film is a brilliant attempt to challenge set notions and deliver a unique story set in the mundane everyday of human life.
2. 28 Days Later (2002)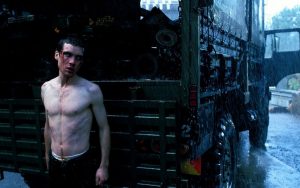 '28 Days Later' is a film of many influences. Director Danny Boyle revealed how he was influenced by George Romero's style in the zombie movie genre. The film's stark focus on the actors and intimate cinematography devoid of special effects is reminiscent of the 'Dogme 95′ filmmaking style established by Danish director Lars von Trier. Despite such prestigious influences, '28 Days Later' comes across as refreshing and impactful, making indelible impressions on audiences worldwide upon its release.
Murphy portrays Jim, who recovers from a coma 28 days after a virulent strain of rage was inadvertently released by some misguided animal rights activists. He adroitly showcases the change from hapless, vulnerable prey to an unflinching predator towards the end. However, he very much retains his humanity. Through his eyes, we see the abandoned thoroughfares of London, brought to a stirring presence through John Murphy's haunting music. Boyle is successful in balancing terror with grace, and presenting the widespread effects of mass panic and societal breakdown.
1. The Wind that Shakes the Barley (2006)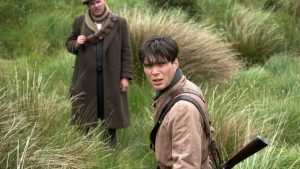 Ken Loach is no stranger to war dramas, with the much acclaimed 'Land and Freedom' to his directorial credit. In this spectacular film however, Loach outdoes himself. Against the backdrop of the Irish War of Independence and Civil War, Loach establishes a singular approach to violence, diplomacy, and loyalty during strife.
Cillian Murphy delivers what is arguably his most layered performance yet. He plays Damien O'Donovan, an intelligent and level-headed doctor. He's so moved by the atrocities committed by the British forces that he decides to partake in the war effort along with his brother, Teddy (Pádraic Delaney).
The script by Paul Laverty encompasses Damien's gradual development of his sensible stance to something more distinctly lethal. It presents the struggle of the Irish Republican Army (IRA) very sensitively. Murphy is impressive in conveying Damien's obstinacy and imparting legitimacy to the war between the two sides.
Read More: Christopher Nolan Movies