Clive Owen is one of the most underrated actors we have today. He might not have the star power of someone like a Leonardo DiCaprio nor possess the talent scale of Daniel Day-Lewis, but Owen is a fine actor. Graduating from 'Royal Academy of Dramatic Art', Owen starred in many Shakespeare plays, before beginning a career in television and even eventually moving on to films.
An Academy Award nomination(deserved more) and a couple of Golden Globe Nominations later, Owen has showcased enough work to be considered a veteran. He has been very interesting regarding his role pickings and has effortlessly walked the fine line between being a commercial star and an indie actor. Here's the list of top Clive Owen films.
12. Croupier (1998)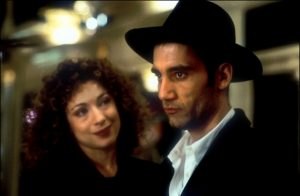 Croupier is a 1999 British neo-noir film directed by Mike Hodges that stars Clive Owen playing a struggling writer who takes up a job as a croupier in a casino. He is approached by a gambler who is down on her luck, and wants his help in planning a heist at the casino.
Croupier was very well received by the critics and helped launch Clive Owen's career in Hollywood. It is a film that is smart, enthralling and intense and does all that without screaming out for attention. The screenplay is fascinating in its multi-layered plot and is fantastically anchored by Clive Owen.
11. Shoot em Up (2007)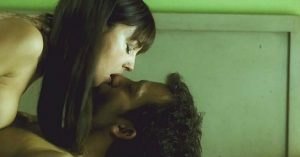 Shoot 'Em Up is a 2007 American action film written and directed by Michael Davis. It stars Clive Owen, Paul Giamatti, Monica Bellucci and Stephen McHattie. The film follows a drifter who rescues a newborn from being killed by an assassin and his gang. Fleeing from the gang, a prostitute helps him to keep the baby safe as he unravels the conspiracy.
The humour and stylish action makes this film very enjoyable. It is very Sin City like, in it's very ambitious hyperactive action sequences. Owen delivers a great deadpan performance that makes his loner character very likeable.
10. Trust (2010)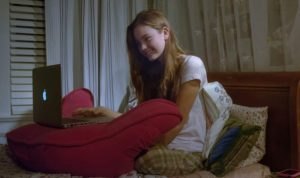 Trust is a 2010 American drama thriller film directed by David Schwimmer and based on a screenplay by Andy Bellin and Robert Festinger. Clive Owen plays a man who struggles to cope with the knowledge that his 14-year-daughter (Liana Liberato) was assaulted by a sexual predator she met in an online chat room.
Some gut-wrenching performances in the film carry the film to its full glory. Schwimmer directs with sensitivity and restraint in this exploration of a tough subject.
9. The Boys are Back (2009)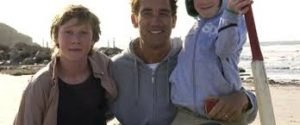 The Boys Are Back is a 2009 Australian/British drama film directed by Scott Hicks, produced by Greg Brenman and starring Clive Owen. Owen plays a a sports who becomes depressed after the untimely death of his wife. He decides to raise his two sons alone and bring back joy into their lives.
The Boy are back is a classy, intelligent, low-key affair which is at it's best whenever Clive Owen is on-screen. Overall it's a touching drama with a great melancholy soundtrack by Sigur Rós.
8. I'll Sleep When I'm Dead (2003)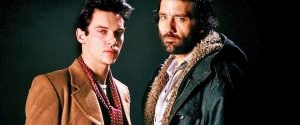 I'll Sleep When I'm Dead is a 2003 British crime film directed by Mike Hodges, from a screenplay by Trevor Preston. Starring Clive Owen, Jonathan Rhys Meyers and Charlotte Rampling, the film follows a former gang boss who returns to London to avenge his brother who was brutally murdered.
The film begins with a bit of confusion like something of an enigma, but later develops into a gritty thrilling story. This one's more about mood than anything else.
7. Hemingway & Gellhorn (2012)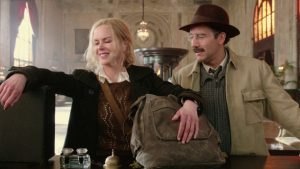 Hemingway & Gellhorn is an HBO biopic film about the lives of journalist Martha Gellhorn and her husband, writer Ernest Hemingway. Directed by Philip Kaufman, it first aired on HBO on May 28, 2012. The film stars Clive Owen and Nicole Kidman as it's leads.
Kidman and Owen are both very good in their particular roles and do the character justice. Kaufman directs this film with style and a lot of fashion.
Read More: Nicole Kidman Movies
6. Sin City (2005)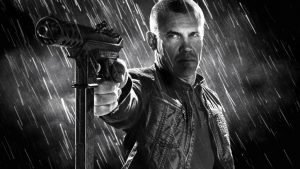 Sin City is a 2005 American neo-noir crime thriller film written, produced, and directed by Robert Rodriguez and Frank Miller. Based on Miller's graphic novel of the same name the story follows four individuals whose paths cross when they try to solve their personal problems and fight corruption in Basin City, Washington.
Visually groundbreaking and terrifically violent, Sin City brings the graphic novel to life. It is gloriously stylised and extremely entertaining to watch. Sin City perfectly balances itself from becoming a 'Style Over Substance' piece as it never forgets its characters and it's plot. The cast is magnificent and the film breaks all conventions.
5. The Bourne Identity (2002)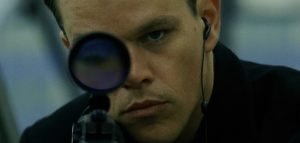 Based on Robert Ludlum's novel of the same name, Bourne Identity is the first film in the 'Bourne Franchise'. Starring Matt damon, Chris Cooper, Franka Potente and Clive Owen, the film follows a spy who wakes up with a blank memory and begins a journey to learn his identity, unaware that the road ahead is full of danger.
The first and best film by far in the franchise, Bourne Identity is a dynamic interpretation of Ludlum's bestselling novel. It is a stunning thriller with stunning visuals, great acting and a story that will keep you entertained from start to finish.
4. The Confirmation (2016)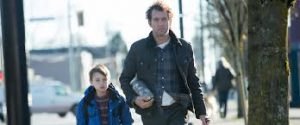 A 2016 Canadian drama film starring Clive Owen, Jaeden Lieberher, and Maria Bello, The Confirmation is a film written and directed by Bob Nelson. The film follows a down on his luck carpenter who is tasked of taking care of his son while the mother and her new husband are away. They go on an adventure of a lifetime when a prized toolbox is stolen.
This is a smart, effective coming-of-age tale that is rewarding with its careful character study. Led by the terrific performances of Clive Owen and the continuously impressive Jaden Lieberher, The Confirmation is a moving story with high emotional and spiritual value.
3. Closer (2004)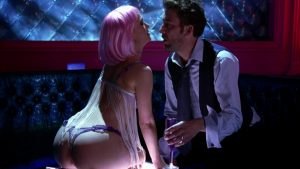 'The relationships of two couples become complicated and deceitful when the man from one couple meets the woman of the other'. Thats the premise of Closer, a 2004 film starring Jude Law, Julia Roberts, Clive Owen and Natalie Portman. It is based on the award-winning 1997 play of the same name.
I'll be honest, 'Closer' is not an easy film to watch. It often can be unsettling and uncomfortable, but at the same time it is thought-provoking. Performances in the film are brilliant, especially Portman and Owen who both deservedly were Oscar nominated.
2. Inside Man (2006)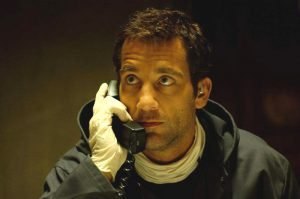 Inside Man is a 2006 American crime thriller film directed by Spike Lee, and written by Russell Gewirtz. The film follows a mastermind who plans has planned a bank heist in great detail. A detective tries to negotiate with him but too many people get involved to worsen the situation. It stars Jodie Foster, Denzil Washington and Clive Owen in the leads.
Inside Man is a very satisfying film that is carefully directed with wit and intelligence. The film consists of a straightforward plot which is still intense and well capable of glueing you to your seat. Performances in the film are convincing especially Washington and Owen in this battle of intelligence and wit.
1. Children of Men (2006)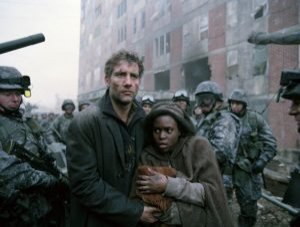 Children of Men is a 2006 British-American dystopian thriller film directed and co-written by Alfonso Cuarón and stars Clive Owen in the lead. The film takes place in 2027, where two decades of human infertility have left society on the brink of collapse. Despite it's three oscar nominations and the critical acclaim it received, Children of Men was a failure at the box office.
How this film tanked at the box office is beyond me. I feel that this is Cuaron's masterpiece and will boldly admit that i think it is one of the best films of the century so far. Everything about the film is brilliance. It features some of Lubezki's best work and is a technical landmark. Clive Owen anchors the film so well and is very likeable despite his anti-hero character. The story is gripping and provoking and after 12 years of its release, it remains as relevant as ever.
Read More: Josh Brolin Movies