Daniel Kaluuya found widespread acclaim and fame when Jordan Peele's genius artwork 'Get Out' hit the theatres. Although the British actor had been around for a quite some time and had already given some good performances, his fame escalated when he portrayed the role of Chris Washington.
Coming from a humble background, Kaluuya started acting and writing at quite a young age. He quickly worked his way up in the theatre, and soon after, caught the BBC's eye. He remained active in television by appearing in, and writing for, various hit shows of BBC. His performance in 'Sucker Punch' at the Royal Court Theatre brought him a ton of acclaim. He has worked in indie movies, has been a part of mega-hit films; from comedy to serious roles, Kaluuya has proven his versatility in a short period of time. Here's the list of top Daniel Kaluuya movies and TV shows:
10. Babylon (2014)
This British comedy follows the life of the police officers in Metropolitan Police Service in London, who are the first responders to the incidents on the street. In order to make the force more media-friendly, Liz Garvey is appointed as the new Director of Communications. Daniel Kaluuya played the role of Matt Coward, a documentary filmmaker who takes advantage of the openness of the force to media.
9. Johnny English Reborn (2011)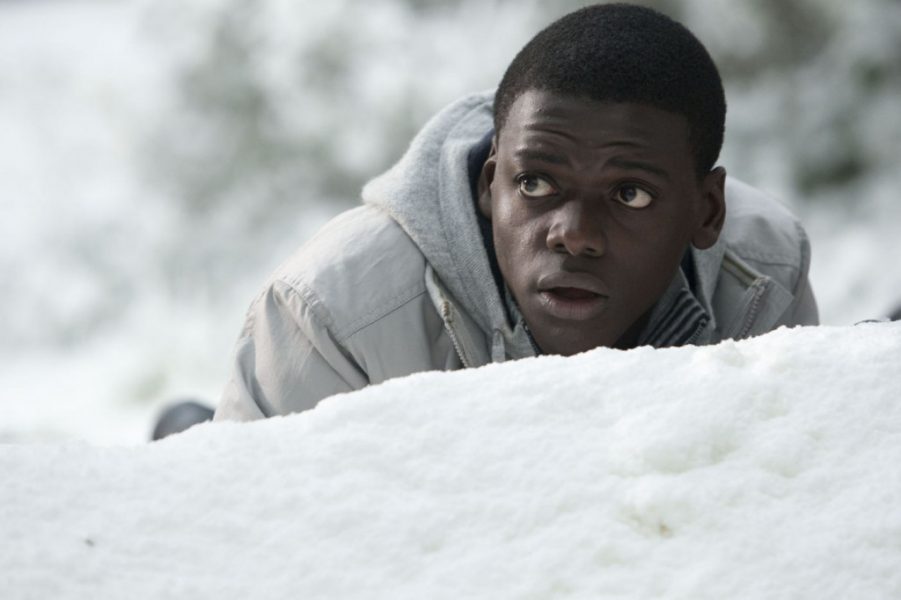 Starring alongside Rowan Atkinson in this spy action comedy, Kaluuya played the role of Colin Tucker. Colin is an agent for MI7 who is assigned as the assistant of Johnny English (Atkinson). It is hard to notice anyone else when Rowan Atkinson graces the screen. The success and popularity of 'Johnny English' are entirely due to his repertoire. So, if a lesser known actor manages to get noticed in such situation, it is the mark of his great talent. And this is exactly how it was for Kaluuya.
8. Black Panther (2018)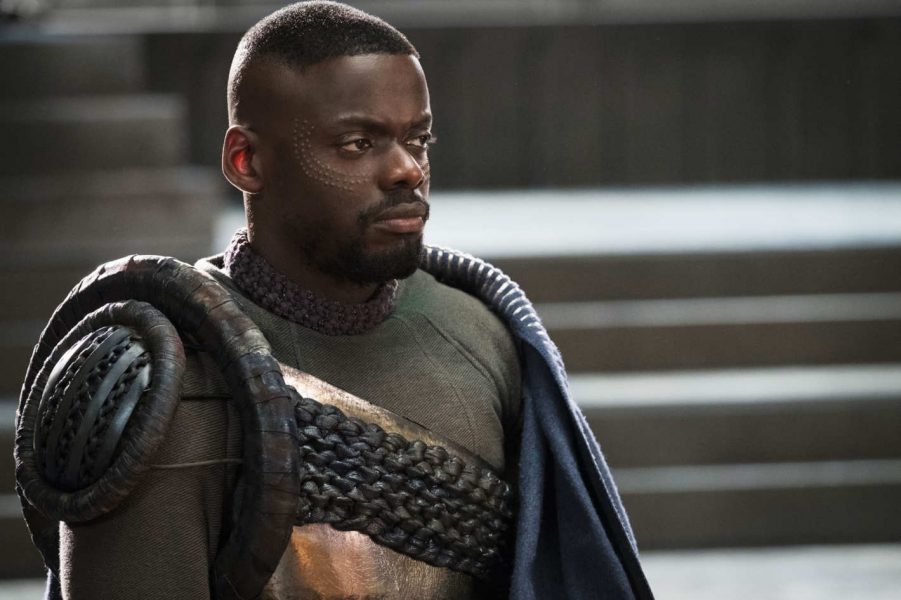 The film that shattered all sorts of records gave us new characters to love and became a new form of black representation in the world, 'Black Panther' is truly a marvellous(!) film. For Daniel Kaluuya to be a part, no matter how small, of this world was a feat in itself. He played the role of W'Kabi, the best friend of Black Panther who later turns against him, owing to his personal vendetta.
7. Sicario (2015)
The film that will be counted as one of the best works of all of its lead actors (Emily Blunt, Benicio del Toro, Josh Brolin), 'Sicario' is truly a gem. Daniel Kaluuya played the role of Reggie Wayne. When her team discovers a dozen decaying corpses in a suspected Mexican cartel safe house, FBI Critical Incident Response Group Agent Kate Macer (Blunt) is invited to become the part of a special joint task force. While Reggie is first kept out of the group, he intervenes when he becomes suspicious of the task force's agenda. Macer and Reggie soon realise that they are just pawns in a bigger game.
6. FM (2009)

This British sitcom focuses on the life of three friends, Lindsay, Jane and Dom. As they struggle to balance their personal lives, they help each other through the problems that haunt them. Keeping in sync with its musical theme, the show features a performance by a band, with the names of all the episodes named after a song. Daniel Kaluuya played the role of Ades. The same year he was picked as the UK Star of Tomorrow by Screen International Magazine.
Read More: Emily Blunt Movies