I'm willing to partake in an inconsequential and trivial debate with anyone who says that 2016 was a bad year for cinema. I say inconsequential because cinema is so entirely subjective and conditional. Every opinion is valid and every notion ill-informed. None of us can proclaim one take on any form of art superior than the other and none of us can manage to consume all films that get the opportunity to get distributed. It depends, like almost all of our decisions, on what we gravitate towards.
Some of us want to relish in the very contemporary, but essentially old-world charm of 'La La Land', while some of us want the quiet of 'Certain Women', and while others would tell you that their favorite film of the year was 'Captain America: Civil War'. None of them are wrong, but we're all wired to be different consumers of cinema. That is exactly what makes all our discussions, all our debates so incandescently rich.
2016 was as varied a year as we could've hoped for it be so that the fire in all lovers of films can be kept alive. It was a year that nurtured certain passions and snubbed many others. Big-budget comic book films had a hard time (they still made a ton of money, though) and smart, inventive, relevant films including the likes of 'Arrival' and 'Hidden Figures' managed to cement the idea that female performers can deliver commercial successes without relying on a male co-lead.
And with that my mental trajectory lands on the subject of this article. Actors. What do they for a film? Can a film work entirely in their absence? Films like '2001: A Space Odyssey' almost entirely work without using their craft, deliberately to impart a sense of detachment so that the audience's imagination can come into play. But that remains true only to certain narratives and filmmaking ambitions. Most films rely heavily on the familiar faces that would then be plastered on posters to invite viewership. And this year, those faces justified their existence, the very reason of their over-exploitation to connect with us consumers, and every single time they managed to pull that off, I was left transfixed. With that said, here's the list of top actors and actresses of 2016.
Read More: Best Movies of 2016
15. Michael Shannon, 'Noctunal Animals'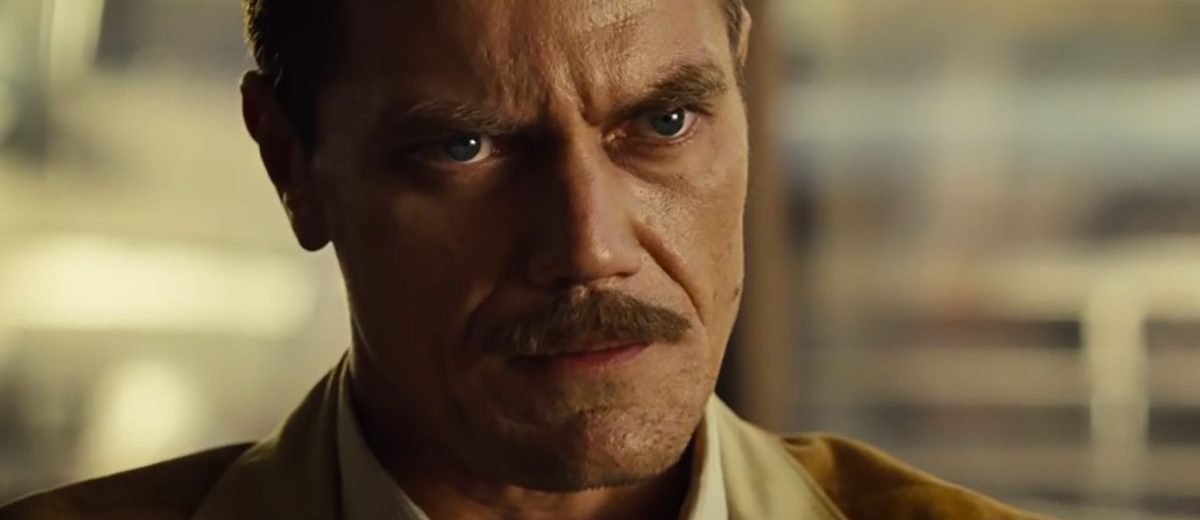 The first time I saw Michael Shannon was in Harold Ramis's 'Groundhog Day'. I won't tell you who he played so that you can go and revisit that gem of a film and if you do know, I desperately wish to be friends with you. The man has had 10 acting credits in feature films this past year. His greatest gift amounts to laying such astonishing groundwork for characters we spend the briefest of time with, that we feel as though we can peer through their eyes into their souls.
Here, he plays a local cop who helps Jake Gyllenhaal's Tony Hasting bring justice to the wildly neurotic gang of youngsters in West Texas who rape and murder his wife and daughter. Battling, as we later discover, lung cancer himself, Shannon's Bobby Andes is made so poignant in the hands of the meticulously skilled actor that it nearly transcends the mild silliness that the film sometimes falls prey to.
He imbues Andes with gratifying sense of authenticity that is immediately recognizable. There's a seductive, Fargo-esque moral-center-of-an-immoral-world feel to his performance. He even infuses a devious dark humor in his work that almost rescues the heightened film at times and in others, becomes the soulful, melancholic pulse of the piece without rising above the narrative.
14. Denzel Washington, 'Fences'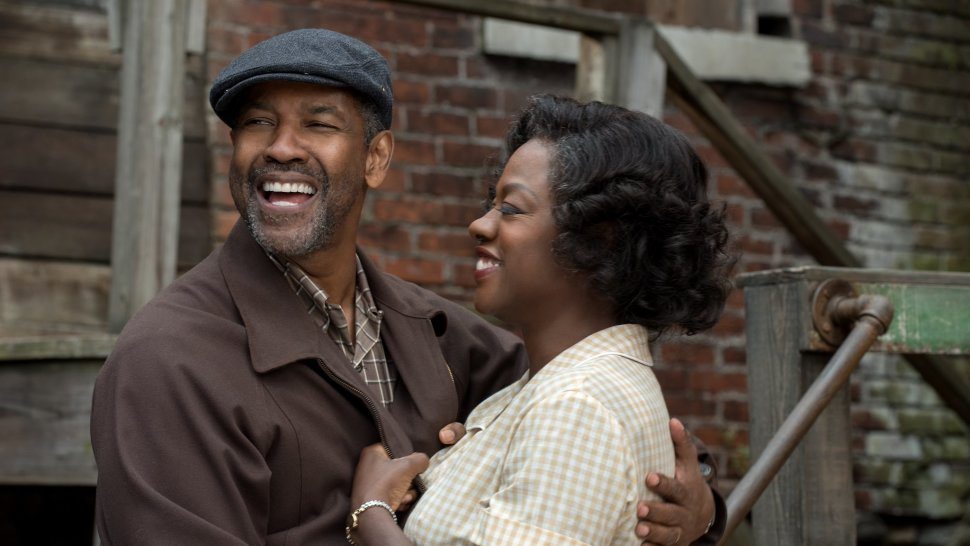 Washington is a prime example of that familiarity that actors possess that I was talking about. We have been seeing his incredibly demonstrative face countless times on screen. But yet, after seeing him reprise his role as Troy Maxson, which won him a Tony a few years ago, on the screen I was left with the realization that the actor still had the ability to surprise.
'Fences', which Washington also directed (admittedly without much virtuosity), tells the story of an African-American family whose life is seen through the lens of the period the narrative is set in. The patriarch, Troy, is a deeply flawed, and sometimes agonizingly unkind man, burdened by the ambitions he couldn't realize. He loves his family, but hurts them too often to leave the kind of legacy most men would like to fashion.
Striving to protect them from the harsher realities of the world, he underestimates his own harshness. Washington tears the role apart. He's loud, even bombastic at times, but he's reflecting Troy's humanity drowning at the seams of his very being. In his most silent moments, the presence of that fading tenderness, which only Viola Davis's excellent Rose is able to see, can be felt and it stands among some of Washington's best works to date.
13. Emma Stone, 'La La Land'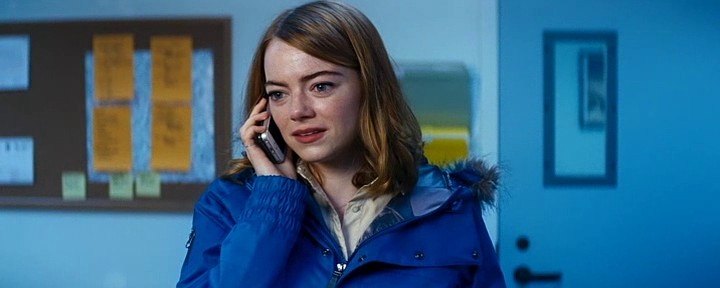 Emma Stone is not an extraordinary actor. I'm yet to see the range and depth requisite from her to anoint her with that status. She was fantastic as the snotty, strong-headed, vulnerable daughter to Michael Keaton's Riggan Thomson in 'Birdman'. But her talents still range from being bubbly and charming to slightly moving and mildly poignant. But somehow, within those limits, Stone managed to sweep me off my feet in Damien Chazelle's musical masterpiece.
Stone plays Mia Dolan, an aspiring actress who stumbles upon Ryan Gosling's Sebastian Wilder, who dreams to be a jazz pianist with his own club and their dreams and affinities for each other crash and gel until they both sacrifice one for the other. Mia has spent years in the land of dreams, and has seen them crushed so many times that she is just on the edge of finally giving up.
Mia is a realist, in delightful contrast to the romantic Seb, who compels her to stay a little longer. Stone smiles and gives in, with that grounded humility that defines Mia, floating in her big eyes. I wasn't left astonished or devastated, but her airy, angelic fire was sublimely unforgettable. Stone has much in store for her, and although I don't see the greatness yet, I do see the potential, and sometimes that's enough.
12. Michelle Williams, 'Manchester By The Sea'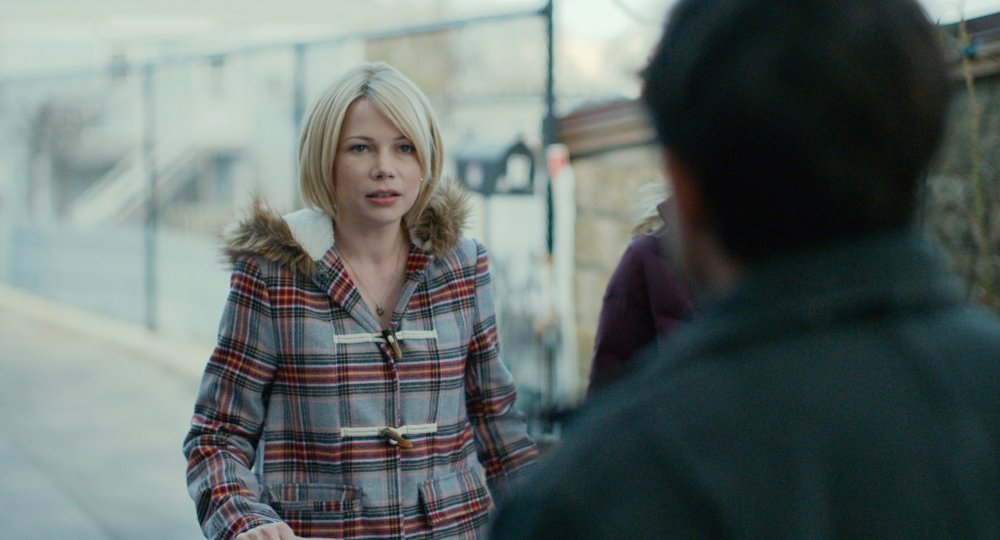 Michelle Williams is one of the greatest actors of our generation. Her versatility is downright intimidating. From the glamorous heartbreak she chronicled in 'My Week With Marilyn' to her painfully honest fallibility in 'Blue Valentine', she's never ceased to amaze with her apparent ease at melting off traces of her own self to resplendently become someone else entirely. She had another fantastic performance this year in Kelly Reichardt's 'Certain Women' this year, but an even superior one in this Kenneth Lonergan tearjerker.
The film primarily focuses on Lee Chandler, the Quincy janitor who has to come back to his hometown to look after his nephew when the boy's father passes away. There he encounters and avoids on a regular basis his ex-wife Randi, played by Williams. And through these encounters the demons of their past life are unleashed, with every conversation they have bursting with inconsolably desolate melancholy.
Williams essentially gets one brief scene to showcase Randi's agony, but her beguiling honesty capture decades' worth of pain. It crushes you, and Casey Affleck's understated grief has a large part to play here but would be largely dull without the resounding depth of Williams's humanity. It is so heartbreaking, one may take days to recover from it.
11. Peter Simonischek, 'Toni Erdmann'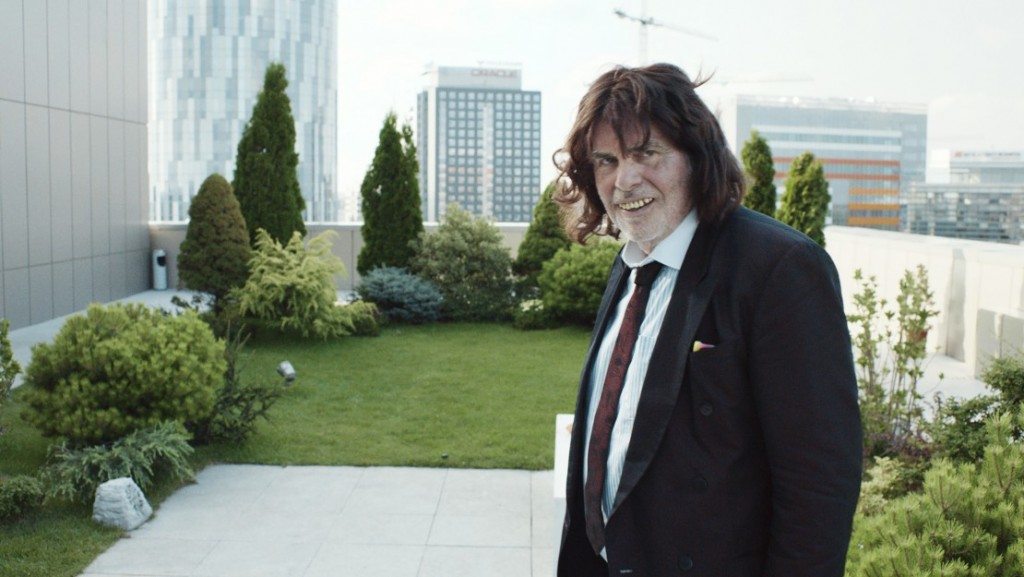 Austrian actor Peter Simonischek has appeared in over 60 films, as told by the very short Wikipedia page dedicated to him. Surprisingly, this is the first time I have ever seen him on the screen. He finally gets his due in Maren Ade's beautifully hilarious film about a father-daughter duo who begin to bond over the father's prankster tendencies.
Simonischek plays Winfried Conradi, a man shielding his own isolation by putting on fake teeth and various disguises to make others laugh and lend himself the feeling of belonging to the world that is slowly dismissing the good-natured goofiness that is his defining characteristic, in pursuit of more seemingly important goals.
His most intriguing alias is Toni Erdmann, life coach/German ambassador, who has made me laugh more than anyone else onscreen this year. For me, he represents the fleeting will to live to the fullest and not care about what the world thinks about you. But the man behind Erdmann is burdened by the realities of life and his journey becomes the most relevant statement on the modern experience.
10. Rebecca Hall, 'Christine'

Actress Rebecca Hall is most widely known for her breakthrough role in Woody Allen's Vicky Cristina Barcelona. Since then, much like Simonischek, she hasn't gotten a role that would allow her to sink her teeth in and expound her spectacularly rich gifts. She got that with Antonio Campos's brilliant real-life drama about a reporter in the 1970s.
Christine Chubbuck's story is not only endlessly fascinating, but in Campos's vision and Hall's detailed work, is an exquisite study in the brutality of isolation. Chubbuck is a soul wandering the world surrounding her without making any tangible and lasting relations. She doesn't quite fit in and becomes the tragic consequence of a period where fitting in was the most desirable quality in women, especially in workplaces.
Hall underlines this tragedy with palpable, relatable humanity. She compels you to ponder the role we play in shutting people out and sometimes shutting ourselves in. Christine's is a story that can't rely on truths, and yet Hall's complex achievement strives for the truth behind Chubbuck's mysterious on-air suicide, and almost gets to making it understood.
9. Colin Farrell, 'The Lobster'
Colin Farrell has become one of the most exciting actors in the industry. He can go from immense hard-hitting emotion to absurd hilarity in mere moments. That particular ability must've been a casting requirement for Yorgos Larthinmos's brilliant dystopian comedy which features a career-best Farrell cementing his status as a character actor with an unmatched sense of narrative and vision.
Farrell plays David, who moves into a hotel after his wife leaves him for someone else. This hotel has a weird set of rules that requires the residents to find a partner in 45 days or they would be transformed into an animal. Accompanying David is his brother who has already been transformed into a dog. To avoid a similar fate, he begins his search for a lover and his adventures are tainted with sadness and are stupendously funny.
Farrell understands what Larthinmos is exploring in this shaded portrait of human despondency and so doesn't fall prey to turgid realism. A high-wire style of filmmaking like this demands ambitious, unconventional work and Farrell brings his best to the task managing to build his character and the ridiculousness of his situation effortlessly.
8. Mahershala Ali, 'Moonlight'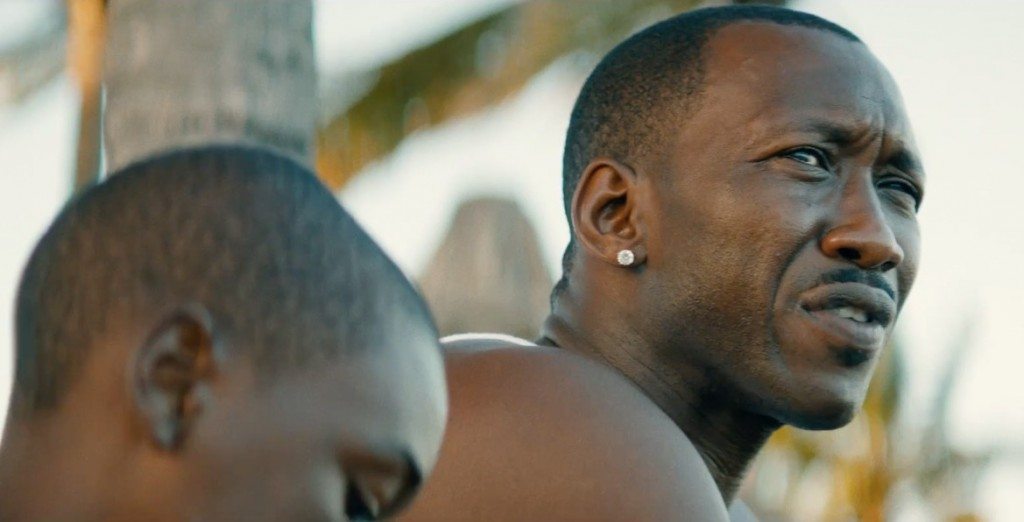 When Ali was facilitated the Los Angeles Film Critics Association Award for Best Supporting Actor for his poetic work in 'Moonlight', he was introduced with the words: "He makes his feel as much in his absence as does in his presence." And that's crucial when you have such minimal screen time like Ali has in Barry Jenkins's film.
'Moonlight' is set in 1980s Miami and focuses on an impoverished African-American boy who discovers that he is homosexual. It's a coming-of-age story unlike any other because it feels so profoundly lyrical and possesses such indescribable depth. Ali plays Juan, a Cuban immigrant who nurtures the boy in the first third of the film and tells him, becoming the parent he doesn't have, that he has nothing to be ashamed off.
Ali has unnatural gravitas, which he exploits to create moments of such indelible beauty that you'd be reeling from them throughout the entire duration of the film. He utters every word with a natural wisdom that rises to the level of majestic art. He leaves you grieving for Chiron's situation, while so delicately drawing out the despair of his own.
7. Lily Gladstone, 'Certain Women'
Gladstone, like Mia in 'La La Land', was about to give up on her "pipe" dream, before the quietly masterful filmmaker Kelly Reichardt cast her in her study of four women separated by location and circumstance but connected in the hardened sense of loneliness. The other three women are played by Laura Dern, Kristen Stewart and Michelle Williams and Gladstone outshines them all by a mile.
It's mostly because her silence speaks the loudest. She plays a farm ranch living alone on a piece of land with animals being her only company. She one night decides to step in a night class to find a Kristen Stewart, just as isolated by her situation as she is and strikes up a friendship. Their conversations are deceptively simplistic, and yet contain the most unshakable truths.
There is a scene in 'Certain Women' that showcases Gladstone's talent like entire filmographies can't. It crushes you in its honesty, and is so impossibly understated, most viewers would be left cold. I, on the other hand, was an inconsolable mess. Discover it for yourself and observe the cosmic degree of emotion she's able to draw from you.
6. Ruth Negga, 'Loving'
An eloquent Meryl Streep informed us at the Golden Globes that Ruth Negga was born in Addis Ababa, Ehtiopia, raised in Ireland, and nominated that night for playing a small-town girl from Virginia. Ruth Negga represents why all representations from all kinds of artists from across the globe are necessary. I don't think the powerful quietness she brought to her portrayal would've been as evident from any other actor's work.
Negga plays Mildred Loving, an ordinary girl from Caroline County in Virginia where interracial marriages are illegal. She decides to go to Washington D.C to marry Richard Loving, but her love for her hometown compels her to do everything in her power to stay and raise her children in the place she was born and brought up. It is a story of extraordinary courage shown by ordinary people.
Negga speaks of this courage in whispers. Her Mildred is made of such admirable strength but also such immaculate humility. She builds her world by steadily and confidently assuring herself that seeking justice is not unnatural; that loving someone not of her race is her right. Her heroism is staggeringly beautiful and delicately composed, which makes it a rare gift.
5. Amy Adams, 'Arrival'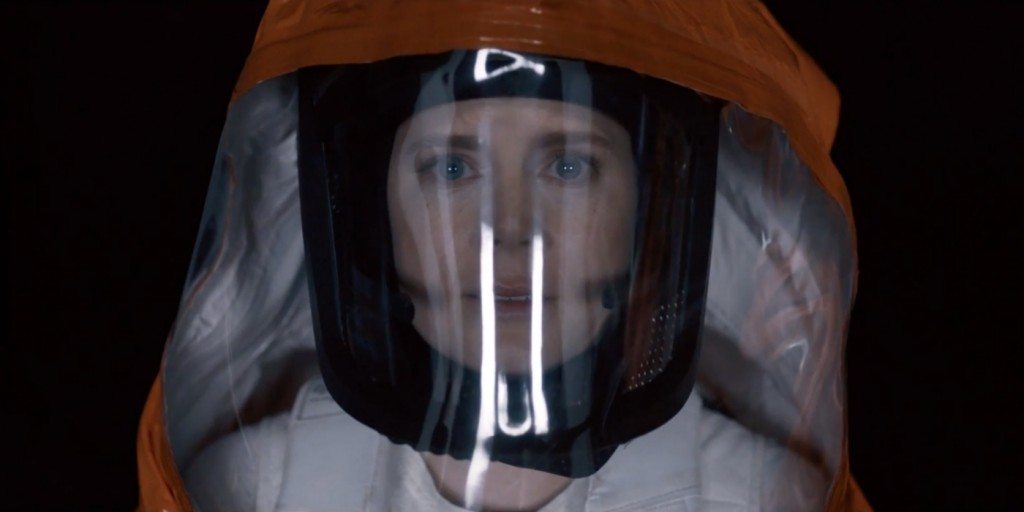 Amy Adams stepped into the pantheon of the great actors a few years ago with her stunning work as the conflicted, insecure partner of Christian Bale's con artist in David O. Russell's 'American Hustle'. She has amassed a career of such breathtaking array of roles that it's hard to pick one and call it her greatest achievement. But after much deliberation, I am willing to declare that her jaw-dropping tranquility in 'Arrival' is her tallest accomplishment so far.
'Arrival' focuses on a linguist, Louise Banks, who's called in to communicate with some members from another planet when they suddenly greet us at different spots around the world. They don't interact using speech, sound or the human conventions of time. Their language is visual and non-linear. And because of their unfamiliarity, everyone considers them a threat. And so it's up to Louise to ascertain their purpose.
Adams turns in a performance of such marvelous prickliness and murmur, you'd hardly even notice until she has left you completely fixated on her and every layer of her character and of the cerebral film. Were it not for her, 'Arrival' would be soulless. She lifts it to such irresistible gorgeousness, that it becomes hard to shake its impact off.
4. Adam Driver, 'Paterson'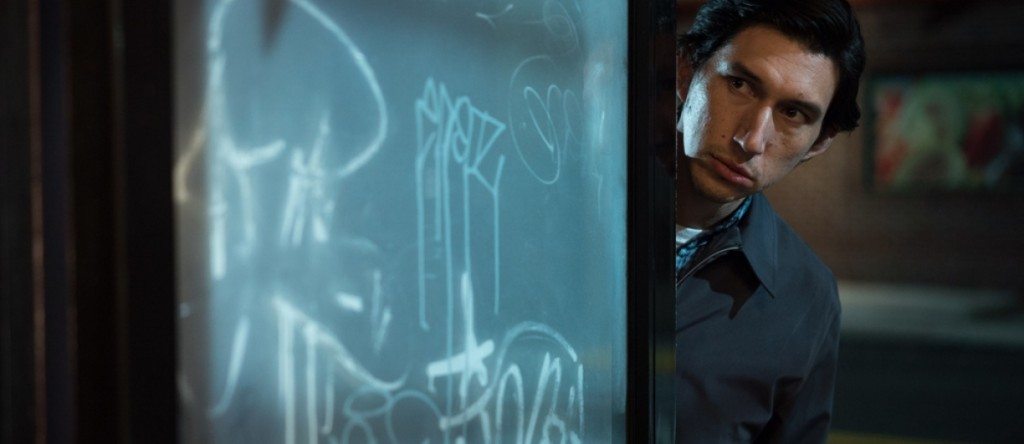 Adam Driver is his own brand of artistry. The one that doesn't even register as performing, but just as being. His work on the HBO show 'Girls' is the best thing about the series and he keeps surprising me every time I see him. He marches to his own drums and yet somehow blends into the narrative so completely, you'd have a tough time analyzing what his exact contributions to your experience are.
In Jim Jarmusch's witty little study on the mundane, monotonous life of a bus driver named Paterson, living in the town of Paterson, elevated by his love for poetry, Driver charts the magic of everyday life and its ups and downs. He lives with an artistic wife who must have everything around her in black and white, right down to the cupcakes she bakes.
The simplicity of this premise is what makes what Driver is able to pull off here so unbelievable. He begins with nearly hiding all of Paterson's emotions and gradually gives way for you to peek into his soul. For that, he smiles at certain things he hears in the bus, and carefully listens to others, while his voice recites Paterson's poetry with a reverberating quirkiness, like the ripples from throwing a stone in the pond.
3. Casey Affleck, Manchester by the Sea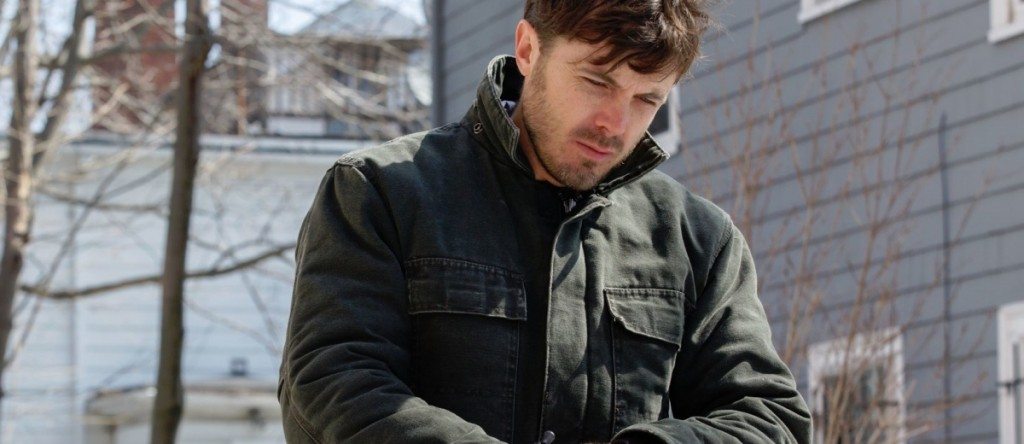 Affleck has been an interesting artist from the very beginning of his career. Overshadowed by his more famous, but slightly less talented brother, he has never fully exhibited the kind of power most audiences knew he had always possessed. His work in 'The Assassination of Jesse James By Coward Robert Ford' got him an Oscar nomination, but it was Kenneth Lonergan who gave him the role of his lifetime.
Lee Chandler is a man beset with such incredible sadness that he begins to close himself up to the point where time comes when he can't let anyone in. 'Manchester by the Sea' is the opposite of a feel-good film. It's especially difficult to watch because no character allows their grief an out and it leaks and escapes through small gulfs for it is so tightly contained by everyone at most times.
Affleck seems to have become such an inseparable quotient of that devastation that when I look back at that film, all memory of him seems to be flooded by that enchanting use of classical music and I am instantly taken back to that heartbreaking velocity with which he played Lee. There is no affectation or artificiality. It's as if he's walked in Lee's heavy shoes forever.
2. Isabelle Huppert, 'Elle'/'Things to Come'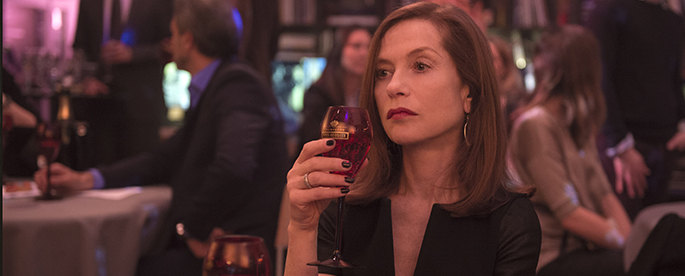 When A.O. Scott of the New York Times reviewed Mia Hansen-Løve's 'Things to Come', he started with presenting a question: "Isabelle Huppert: great actress or world's greatest actress?" I'll leave the answering part to you because I'm sort of torn, but the plethora of lives she's brought to the screen with regularity certainly makes the question a valid one. She had two instances this past year where she more than justified that validity.
In Paul Verhoeven's delectably ill-mannered thriller, she plays Michèle Leblanc, a successful entrepreneur whose company designs video games who is raped at her home by a masked perpetrator. How she reacts to it leads to some of the most intricately fabricated post-feminist storytelling I have ever seen. Huppert is beyond excellent in the role: dazzlingly fearless, making every unpredictable move Michèle makes splendidly riveting.
In 'Things to Come', she takes a hundred-eighty-degree turn to capture the breakdown and eventual search for contentment of a philosophy teacher whose husband leaves her for another woman after decades of marriage. She finds companionship in her devoted student who is slowly drifting away from her ideologies and looks for freedoms away from her family before finding things to hang on to. Huppert makes every word wiser and every tender realization more human. It might be her best work to date.
1. Natalie Portman, Jackie
There's a moment in 'Jackie' when Jacqueline Kennedy is alone in her wing of the White House and plays the title track of the musical 'Camelot' on the gramophone as she drinks, smokes and walks across the halls slowly losing the seductive grandeur of the place. And with Richard Burton's extraordinary voice in the background, every step that Portman takes, every look at the objects she declares to 'last far longer than people' at one point in the film, is nothing short of glorious. Forget 'La La Land', this might be the most memorable use of music in film this year.
Jackie Kennedy saw her husband get shot and die in her lap. She had to tell her two very young children that their father won't be coming home. She had to deal with her personal grief while attempting to leave a legacy of her husband's short Presidency so that some part of him lives on in the public consciousness. Her monumental re-writing of history is compellingly presented in this masterful film, standing squarely on the shoulders of one phenomenally chameleon actress.
The best historical or period filmmaking is accomplished when your style gels with the era you are documenting. With 'Jackie', Portman's expertly miraculous rendition of Kennedy's iconic voice and mannerisms transports you to such rich history and its vestiges, you'd be left gasping for your breath. No performance this year was more elemental in driving in the thematic intentions of the film they belonged to, nor was any such a dizzying part of the hypnotic, haunting experience of a slice of cinema. Time is the best judge of all art, but I'm chalking this one up for the ages.
Read More: Best Movies of 2016