The first time we saw them, they took our breath away with their artistic genius. Maybe we could not shake them for weeks after seeing the film, the work has always been prowling in the landscape of our mind, waiting to be found. The advent of home entertainment, first VHS and now Blu Ray and streaming has allowed many of these performances to be found and re-discovered; to be celebrated for the fine works they are.
How is it that a great performance is overlooked, you might be asking; well, no one really knows but it has been happening since the silent era. Perhaps the film is released at a bad time, perhaps the market is flooded with bigger movies, or perhaps the audiences were not interested in seeing that actor in that role, and on and on we go. What is important is that they are being found, and young people are discovering John Wayne, James Stewart, Eric Roberts, Bruce Dern, Jennifer Jason Leigh for the first time.
So many of these performances SHOULD have been Oscar nominated; so many were not. On the list are six Oscar nominated performances that are rarely discussed when talking about the artists' wok, which I find shameful. I suppose it is no longer important how they are forgotten, but that they are being remembered, at last. The saddest part of a film failing, either with audiences at the box office or with critics, is that the fine performances within them suffer, and are often ignored. That is the case with the below list of great acting performances that nobody remembers.
1. Katherine Hepburn – Long Day's Journey into Night (1962)
Though The Great Kate was nominated for an Oscar for her tragic, stunning portrayal of Mary Tyrone in this superb film by O'Neill, it is rarely discussed when talks of her best work comes up. Hepburn was never better as the drug addled matriarch struggling to hold her family and sanity both at once. The actress was never more vulnerable or quite as weak, yet in that weakness she soared. A remarkable piece of acting from one of the greats.
2. John Wayne – The Shootist (1976)
In the last, and one of his finest performances, Wayne portrays a gunslinger dying of cancer, ironic because he too was suffering from the disease. As JB Books, the Duke gives a haunting powerful performance in a beautifully acted and directed film tinged with autumnal melancholy. Rather than die to the ravages of cancer, which is even worse in 1901, he figures a way to go. Wayne deserved to be nominated for an Oscar for this, and was deeply disappointed that he was not.
3. Debra Winger – The Sheltering Sky (1990)
There was a time Winger was the most exciting young actress in movies, and the most difficult. Her performance here is a towering piece of work, brilliantly portraying a woman whose husband dies, leaving her alone in the desert. She enters into a wild sexual affair with dark eyed leader of a caravan and makes way back to civilization, never the same, believing she was truly alive when in the desert. Fearless acting.
4. Eric Roberts – Star 80 (1983)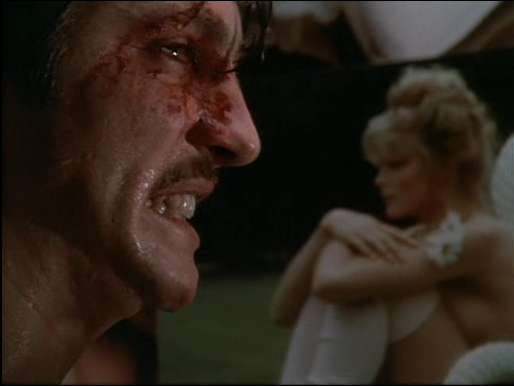 This was a case of a great actor giving a truly great performance as a repellant character that no one watching the film could bear to watch. As killer Paul Snider, who murdered his wife, Playmate of the Year Dorothy Stratten before raping and sodomizing her, 'Star 80' is a heartbreaking story. Roberts stalks the film like a trapped panther, ready to lash out when cornered or insulted. One of the mot unlikable characters in film history, the courage it took to give this performance is remarkable.
5. Eddie Murphy – The Nutty Professor (1996)
Say what you will about some of his career choices, no one has ever denied Murphy his talent. Never was it on greater display than it is in this remake of the Jerry Lewis classic in which Murphy portrays several roles, and sends up his own image. He won the National Society of Film Critics Awards for Best Actor for this performance, but that too seems forgotten.
6. Dianne Weist – Independence Day (1983)
The future two-time Oscar winner was first known to audiences (those who saw the film) in her brilliant, haunting performance as a battered wife who patiently waits for the right time to exact her revenge. Oscars should have been watching because Weist was superb, kicking off a tremendous career.
7. Ben Kingsley – Sexy Beast (2001)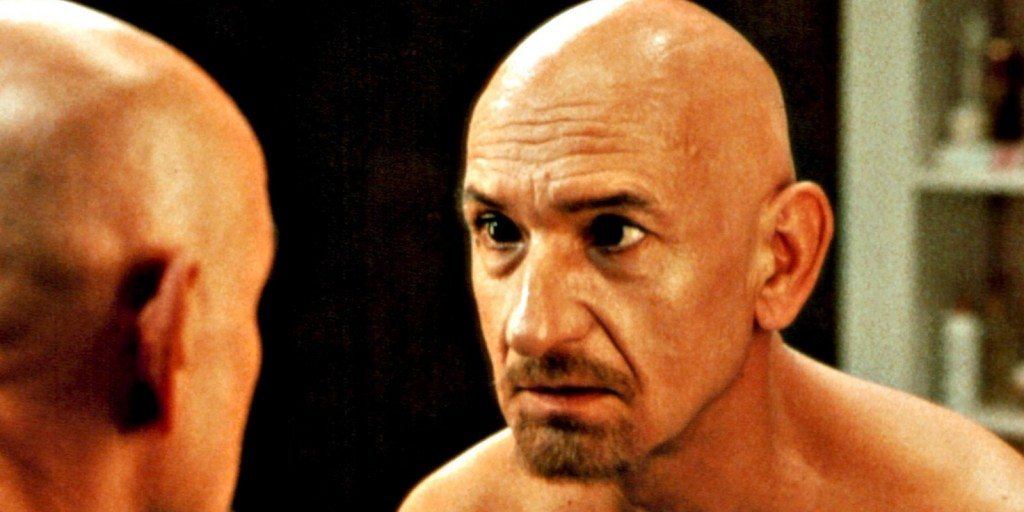 As the vicious, violent, alarmingly intense Don Logan, actor Ben Kingsley displayed a range we had not ever seen before. Seething, his very name provoking terror, he is evil incarnate as a mobster sent to convince another former mob guy to help out with a heist. Light years from 'Gandhi' (1982), this is the film for which Kingsley should have won his Oscar. Staring into those black eyes is staring into the pit of hell. He all but breathes fire.
8. Anjelica Huston – The Grifters (1990)
As the bleach blonde numbers runner for the mob, guarding her secrets, Huston gave the performance of her career, easily the best of the year. When is it ever discussed? Sad really, because she took the term tough brassy broad to a whole new level, being able to give it as good as she gets. Her road is a terribly tragic one, yet somehow, inevitable.
9. Roy Scheider – Sorcerer (1977)
The film was a huge flop with audiences and critics, but Scheider gave a dark and powerful performance as a man running from the mob who takes a job driving nitroglycerin across South America for a huge pay day, and a new start. His eyes filled with paranoia, terrified of every bump in the road, he is a bag of jittery nerves. The actor was never better.
10. Jennifer Jason Leigh – Washington Square (1997)
Likely the most under-appreciated of the great American actresses, Leigh gave an array of superb performances through the nineties, but this was her finest. A remake of 'The Heiress' (1949), she is a wealthy spinster who falls in love, only to realize she has been duped. The hurt and pain is portrayed with aching realism, and we mourn for the loss of the life she wanted. Brilliant.
11. Richard Burton – Equus (1977)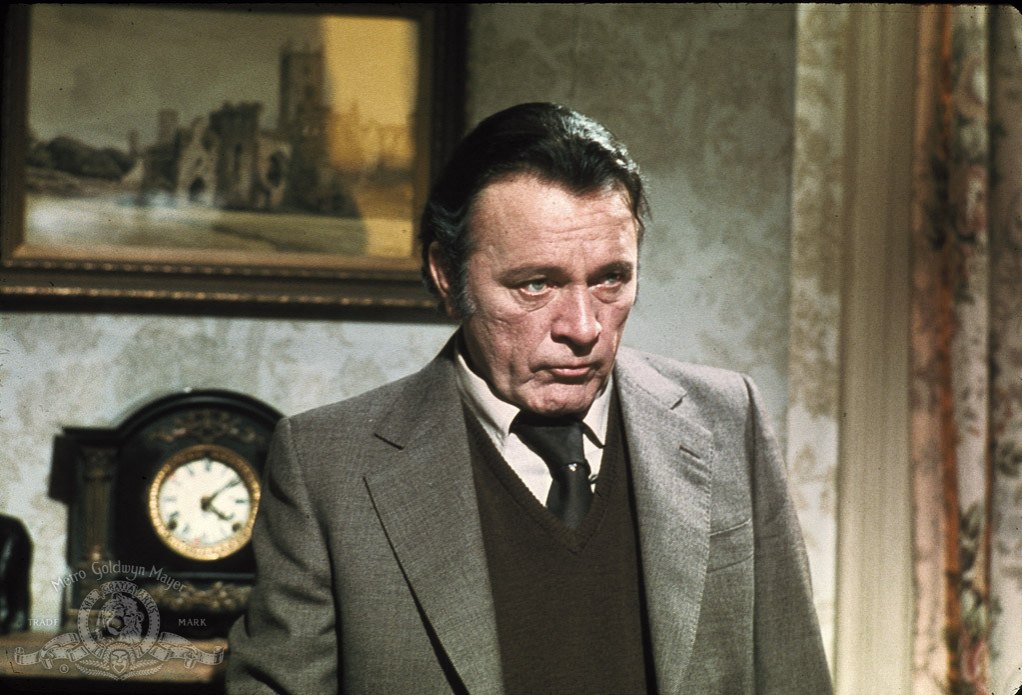 As the tortured psychiatrist treating a young boy who has committed a horribly violent crime – blinding six horses with a hoof pick. The more he learns about the boy, the more he envies him his passion. Burton's beautifully deep and melodious voice brings magic to the screenplay; it is like the voice of God. The work is stronger on stage, but Burton cannot be denied his glory.
12. Lon Chaney – The Hunchback of Notre Dame (1923)
The greatest actor of the silent era was Chaney, the man of a thousand faces. Applying his own make up in the days before the studio unions, Chaney would get work on four or five films a day as an extra before ascending it the top of the heap of great actors. His Quasimodo was a horrifying creature, yet equally heartbreaking, his face and body twisted like a living gargoyle. An extraordinary achievement from a nearly forgotten actor.
13. Dustin Hoffman – Straight Time (1978)
Hoffman is always at his best when portraying characters with a mean streak, characters willing to do anything to achieve their goal. Here as petty thief Max Dembo, just released from prison, he tries to make a go of entering the real world, but is drawn back to crime, deeper than ever. He lies not because he must, but to stay in practice, to remain sharp. Hoffman gives one of his best and blackest performances that so few audiences have seen; among his finest.
14. Liza Minnelli – New York, New York (1977)
Hollywood never really knew what to do with Minnelli. After her Oscar win for 'Cabaret' (1972), she made a couple of dreadful movies until cast in Scorsese's revisionist musical set in the immediate days after the end of WWII. She dominates the film, blowing Robert De Niro off the screen with her sensitive and real performance. And that voice…man the girl could sing. Had the film not flopped she would have been an Oscar nominee.
15. Jessica Lange – The Postman Always Rings Twice (1981)
Lange is sex incarnate in this splendid adaptation of the Cain novel and remake of the 1946 film. As Cora, the unhappily married waitress who finds in Frank a like minded partner, and draws him into her web, or is he pulling her into his? She uses her body and sex like a weapon, yet can be broken and vulnerable as well, never to be trusted. This was her breakthrough, this was the film that marked out Lange as a major talent. Not nominated? She should have won.
16. Bruce Dern – Black Sunday (1977)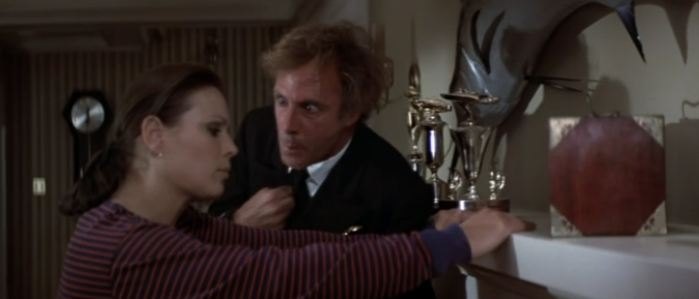 Dern should have won the Oscar for Best Actor for his sublime performance as a former POW programmed by a terrorist group to help them attack the Super Bowl and slaughter eighty thousand people in one fell swoop. Dangerous, vulnerable, focused and heartbreaking, Dern is simply astounding in the film, electrifying from the first moments we see him.
17. Diane Keaton – Looking for Mr. Goodbar (1977)
Lost only because the brilliant film is so rarely seen or discussed, and incredibly not yet available on region one Blu Ray! How is it one of the most scalding films and performances of the seventies is not available? Keaton is stunning, among her best performances as a kindergarten teacher who leads a double life as a promiscuous bar cruiser by night. It will lead to her murder in one of the darkest sequences of the decade.
18. Jill Clayburgh – Luna (1979)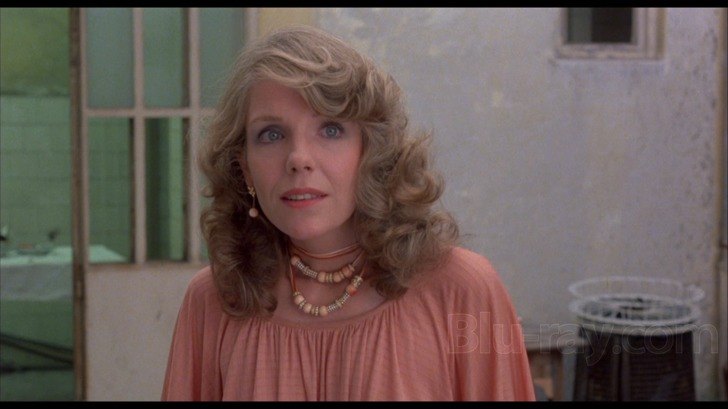 In this bold film from Bertolucci, the actress portrays a famous opera singer trying to raise her troubled son alone after the death of her husband. Their relationship crosses a dangerous line into incest and they must slowly come to terms with what has happened. It is a brave piece of acting, and yes, you are supposed to be uncomfortable, but her great talent is that we feel for her.
19. Gene Hackman – French Connection II (1975)
Though he won a well deserved Oscar for the first film, Hackman actually surpasses his performance in the film with his work here, once again portraying a tough as nails New York narcotics detective Popeye Doyle. Brought to France to help the French police find the drug lord, Popeye is kidnapped by the dealers and savagely addicted to heroin before being tossed back to the police like garbage. Hackman is shattering in the powerful withdrawal scenes, going deeper than he did in the first film.
20. Richard Dreyfuss – Whose Life is it Anyway? (1981)
The normally hyper energetic, always in motion actor gives the finest performance of his erratic career as a sculptor who becomes a quadriplegic after a car accident. Dreyfuss harnesses his energy and puts it all in his eyes and the urgency of his voice. Yes his body is still but we can feel and see his mind in motion. The actor was very good before, but never better.