For those who have always wanted to watch 'Grey's Anatomy' but never got around to doing so, perhaps this article isn't for you. But as a tiny incentive, here's a little open secret. Every episode is named after a song. Every single one of them. A song that captures what that episode is all about. Who knows, maybe you might have heard some of these songs before? Cool, huh?
'Grey's Anatomy' has been a long-standing name in television, ushering in the rise of Shonda Rhimes as a celebrated show-runner, director, and media personality. The show debuted in 2005 as a mid-season replacement for 'Boston Legal' and has never looked back since. Its honest and heartrending portrayal of friendships, loyalties, relationships, mental health, integrity, and dedication, all in a cutthroat career of practicing medicine, has proven to be acclaimed fare for close to 15 years on primetime television.
From its undeniable influence on pop culture, to its diverse cast, 'Grey's Anatomy' is one of the most significant shows of all time. There have been over 300 episodes over the course of 14 seasons (and counting), and the cast of characters have also undergone changes, so for fans of the show, picking their favourite episodes would be a subjective and personal task. Nevertheless, here is an honest attempt to list the top episodes of Grey's Anatomy:
10. Who's Zoomin' Who? (Season 1, Episode 9)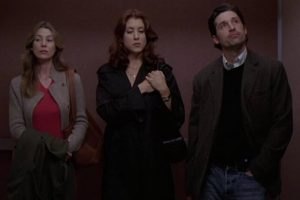 The brash and funny tone of the very first season finale of 'Grey's Anatomy' was balanced impressively by the unexpected arrival of Addison Montgomery-Shepherd (Kate Walsh) onto the scene. Just as Meredith (Ellen Pompeo) and Derek (Patrick Dempsey) were garnering public approval as the show's main romance, this episode not only rocked that seemingly steady boat to great effect, it was also responsible for a terrific character in Addison. Her relationship with Derek brought out more meaningful facets of both their personalities, and developed them immensely. This also paved the way for the spin-off show 'Private Practice' that centred around Addison and became a success in its own right. The storyline of the interns afflicted with syphilis because of their philandering made for some good laughs as well.
9. Fear (of the Unknown) (Season 10, Episode 24)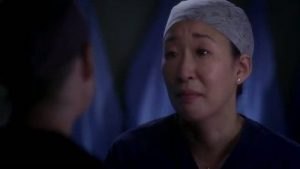 The season finale of the tenth season of 'Grey's Anatomy' was a love letter to the enduring Cristina Yang, and by extension, to the remarkable talent and panache that Sandra Oh had brought to the role. Oh was an integral part of the show ever since it started, and the episode did full justice to the departing actor by enabling her to channel Cristina's consternation, and her marvellous capacity to love, especially for Meredith. Derek and Meredith's relationship was taken to straining heights because of their impending move to Washington DC, which added some gravity to the finale.
8. Flight (Season 8, Episode 24)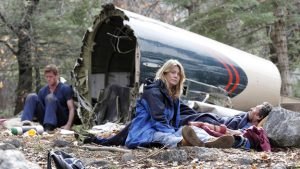 'Flight' was one of the most harrowing season finales in all of 'Grey's Anatomy' and long-time admirers of the show know how excruciating each of its season finales have been. The episode centres around a flight to Boise that crashes in the woods. This results in serious injuries for all the doctors in the plane, but the worst is saved for Dr. Lexie Grey (Chyler Leigh), Meredith's younger sister. Her fate, especially in the revelation of Dr. Mark Sloan's (Eric Dane) love for her, was especially distressing, in addition to the terrible condition of the other doctors. This finale left the fate of many characters up in the air, which added to its dramatic quality.
7. The Time Warp (Season 6, Episode 15)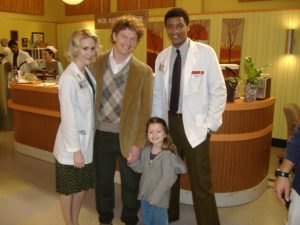 'The Time Warp' had a unique premise right from the outset. The Chief of Surgery, Dr. Richard Webber (James Pickens, Jr.) was in disgrace and on leave because of his alcoholism, but is asked by Derek to deliver a lecture to the interns and staff. Through his lecture as well as those of Miranda Bailey (Chandra Wilson) and Callie Torres (Sara Ramírez), viewers get to see a markedly different side to their beloved characters.
While Callie would recall a polio case, Bailey would recount her initial days as a resident, when she was a far cry from the commanding and confident doctor she is now. But it was Webber's recollection of a case he (younger version portrayed by J. August Richards) and Meredith's mother, Ellis (younger version portrayed by Sarah Paulson) worked on together, that was the episode's highlight. It would tackle racial and gender discrimination in the workplace, as well as the stigma associated with AIDS, making this a game-changer in mainstream television.
6. Elevator Love Letter (Season 5, Episode 19)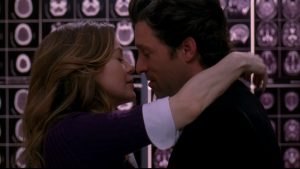 This episode marked the culmination of the show's primary romance. Derek's proposal to Meredith was five years in the making, and the sheer uniqueness of plastering the walls of an elevator with all of their successful surgeries together catapulted this episode to great heights. As if the proposal itself wasn't enough to make this episode memorable, it came after the success of their great friend and fellow doctor Dr. Isobel "Izzie" Stevens' (Katherine Heigl) brain surgery. On a more sombre note, this episode also showed how brutal PTSD can be, devastating in its effects upon Dr. Owen Hunt (Kevin McKidd) as he inadvertently attempts to choke his partner, Cristina, in the night. This would also go on to shape their relationship in the long run.
Read More: Best Rick and Morty Episodes