5. Pacific Rim (2013)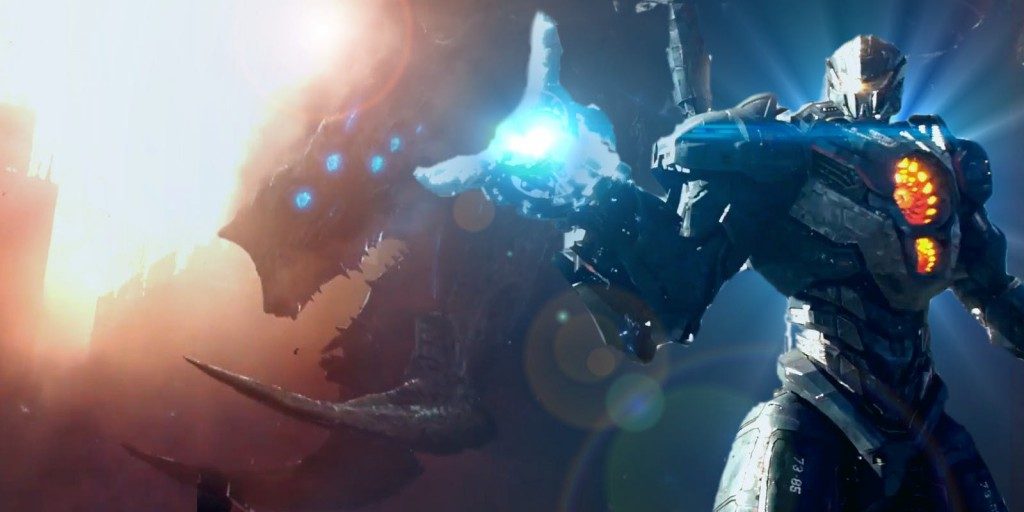 Venturing into the unknown looking for weird looking monsters seems to be del Toro's expertise. Don't get me wrong. I love the odd beast in a sci-fi flick but what is noticeable is the love of this Mexican director for lost creatures of nature. Anyway, Pacific Rim is another such film which tells about an attack of seemingly dumb space monsters called Kaijus, who have destroyed half the world. The only means to stop them are giant robots called Jaegers operated by two pilots at the same time. Raleigh a man who lost his brother in a previous fight with the Kaijus, and Mako Muri a girl who in turn lost everything to them, must come together forgetting their differences if they want to save the world.
4. Hellboy II: The Golden Army (2008)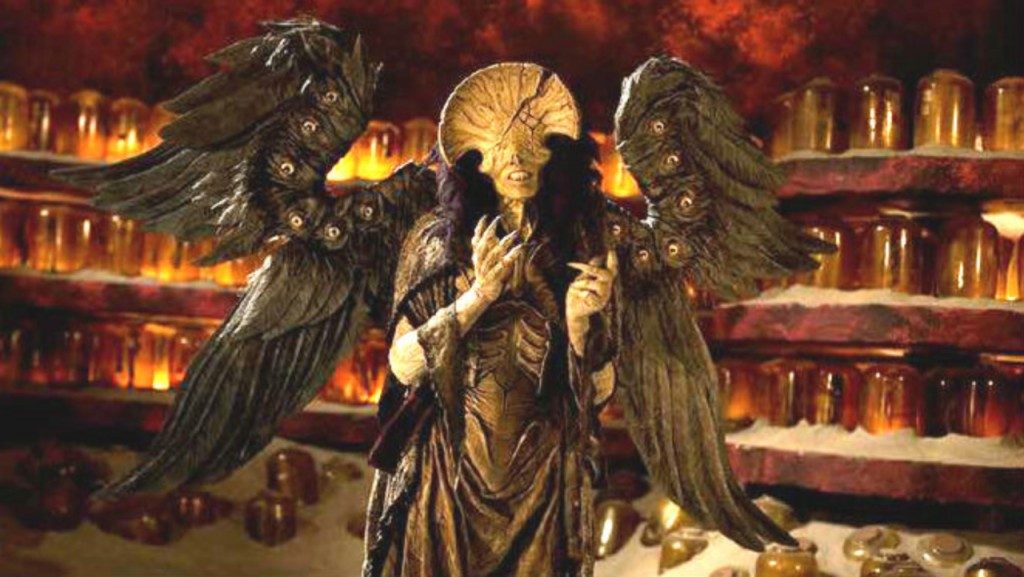 Nuada, the prince of the Elves, has broken the peace treaty between humans and elves. Murdering his father Balor he has waged again against the humanity vowing to kill every single one of them. Between Nuada and the immensely powerful Golden Army is standing our good old Hellboy, the beast of Hell. The red monster likes to work alone, but this time he would need all the help he can get including Nuada's sister Nuala. Will the Golden Army be raised or will the right hand of Doom prove to be the saviour again?
3. The Devil's Backbone (2001)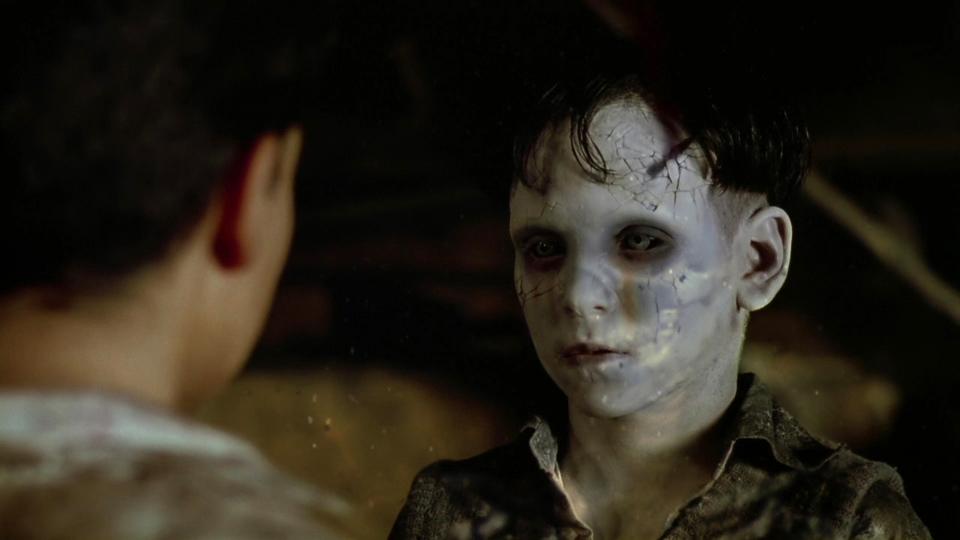 What happens when Devil himself lurks in the shadows of your room and passes on prophecies which may or may not be true? What will you do? Carlos, a twelve-year-old in war-torn Spain, has been placed in the orphan home of Republican supporters Casares and Carmen. It is not long before Carlos starts having visions of an apparition who says that all of the residents are destined to die. With the plot getting more and more complicated by the second due to the selfish motives and dark pasts of each character involved, it might seem that the prophecy even though accurate has an entirely different meaning as initially deciphered.
2. Pan's Labyrinth (2006)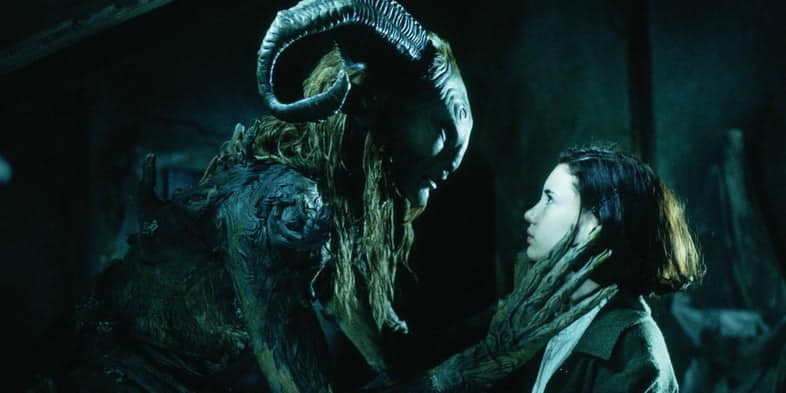 Ofelia, a young girl, is travelling in 1944 post-Civil War with her pregnant mother to live with her new stepfather. One night she is introduced to the world of immortality by a fairy. Pan's Labyrinth brings to you a new world of fantasy and horrors just like Lord of Rings and Chronicles of Narnia. The king of strange worlds and creepy monsters with a heart of gold, Guillermo del Toro welcomes you to a coming of age film with Ofelia trying to claim her position in the Labyrinth as a princess by showing she is worthy and deserving.
1. The Shape of Water (2017)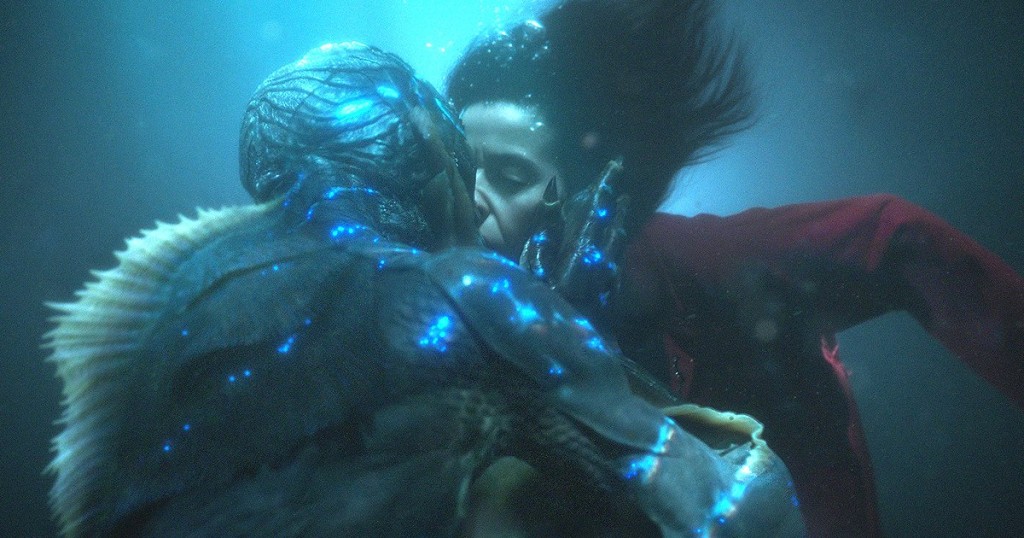 Guillermo del Toro took Hollywood by a storm with this unconventional romance the past year. For this movie, he received an Academy Award for best director, a Golden Globe, and several other accolades. Returning to his love for strange and forgotten monsters of the wild, del Toro switches genre and jumps to romance for the first time. Featuring the taboo and socially unaccepted love between a sea creature and his mute caretaker Eliza (Sally Hawkins), this movie breaks all the boundaries of society and asks the existential question. What does it mean to be human and who tells us how to love? Delving deep into the ocean of passion, Guillermo del Toro has managed to fish out a pearl for a movie along with Sally Hawkins and his old friend Doug Jones.
Read More: Christopher Nolan Movies