We've seen many actors playing the highly popular, cherished Superman – from George Reeves and Christopher Reeve to Brandon Routh and Henry Cavill, yet, the commercially most successful Superman movies have featured Henry Cavill himself (read 'Man of Steel' and 'Batman v Superman: Dawn of Justice'). The accomplished British actor has become a synonym of masculinity and has redefined the new standards of sexy with his stint as the Man of Steel. Sparing a few others (including and especially Chris Evans), it would be difficult to recreate the bewitching on-screen charm and the irresistible demeanour that Henry Cavill possesses, and his fans are definitely going to drool over it for some time to come.
For those who've witnessed the recently published trailer of 'Mission: Impossible – Fallout' must have been already smitten by Henry Cavill (and his voice) and the punches that he throws which are an absolute reminiscent of the Son of Krypton himself, albeit in a new bearded avatar. And then, of course, there's always Tom Cruise and his usual sidekicks in the movie. And Michelle Monaghan. Henry Cavill, who came into the limelight after his stint as Superman, didn't have a prolonged acting career prior to 'Man of Steel', which had only started in the early 2000s. Nevertheless, Cavill's journey has only been just more than a decade old and we've already witnessed some of his class acts and we're sure there's more to come. With one other Superman film in his contract after 'Justice League' and with the likes of 'Mission: Impossible' coming in from his kitty, Cavill has miles to go. Here's a non-exhaustive list of his top Henry Cavill movies and TV shows. You can watch some of these Henry Cavill movies on Netflix or Amazon Prime or Hulu.
13. Blood Creek (2009)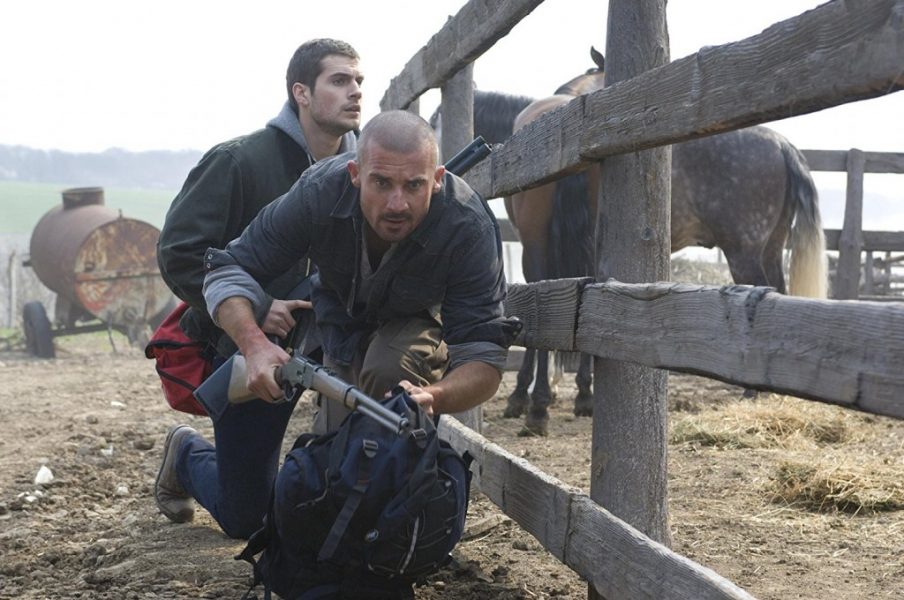 Set in two different timelines – the 1930s and the 2000s in West Virginia, 'Blood Creek' follows the horrors of the occult experimentations done by the Third Reich (with Michael Fassbender in the lead) and their repercussions 70 years later. Henry Cavill, in the role of Evan Marshall, is a wary, lowly 25-year old who has lost his brother Victor and is taken aback when he returns unscathed. The Marshalls then set out on a mission to free the innocents from a 70-year-old curse. Though the story is refreshing and rather unheard of, the movie seems to have many loose ends and a wavering plot, which is why it was panned throughout. A watchable affair though, I must say.
12. The Cold Light of Day (2012)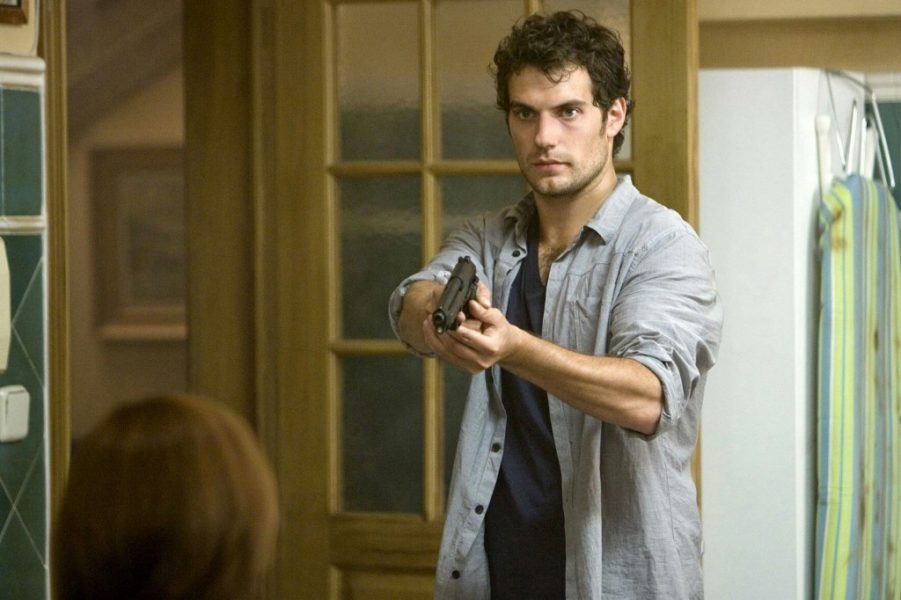 In a leading role, Henry Cavill plays the protagonist Will Shaw. As Will's family gets kidnapped and he gets to know that his father is an undercover CIA agent, more layers are uncovered in the plot, thus leading to a mysterious briefcase the kidnappers are seeking, with Will entangled in a mess he never anticipated about. Though the presence of the likes of Bruce Willis would seemingly appear to strengthen the plot, 'The Cold Light of Day' leads us nowhere with its lack-lustre plotline and the attempts of making the movie look like a spy-thriller, which it is clearly not once the ending nears.
11. Stardust (2007)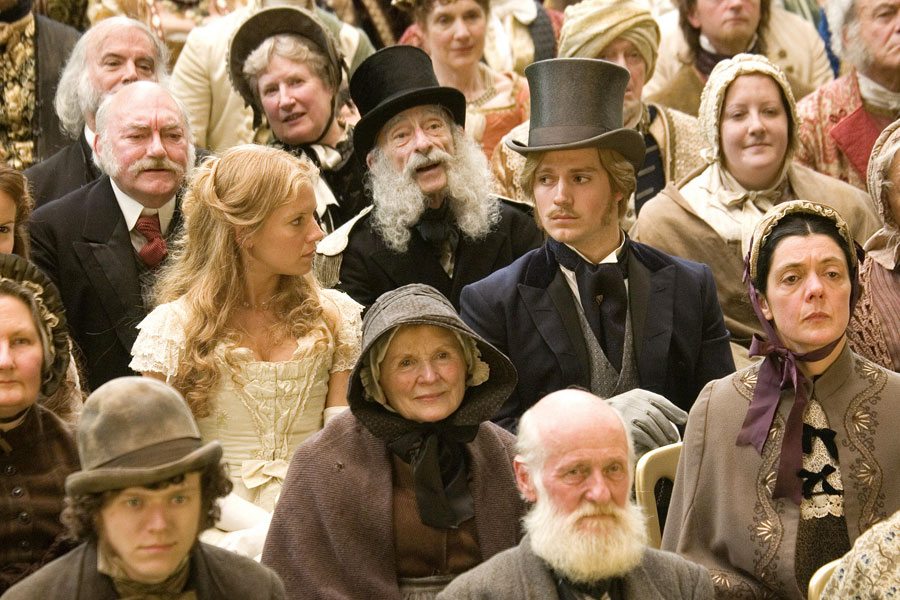 With a huge ensemble cast, including some big names like Robert De Niro, Charlie Cox, Claire Danes, Peter O'Toole, Sienna Miller, and many others and of course there's Henry Cavill in a smaller role, with Ian McKellen's narration, 'Stardust' is a nay star-studded affair. Cavill plays Humphrey, the boyfriend of Victoria (Sienna Miller), who, in turn, awaits a promise to be fulfilled by Tristan, her sweetheart to return with a fallen star, that turns out to be a beautiful woman. Though a minor role and mostly forgotten, Cavill's looks surely are uncannily unmissable.
10. Sand Castle (2017)
Though there are fair chances that Henry Cavill might go quite unnoticed in this Netflix' movie, you certainly won't regret the fact that he's equally important as anyone else is in running the show. With his rugged looks, scanty hair and his dust-clad uniform of the American Special Forces, Henry Cavill plays Captain Syverson, thus serving as one of the pit-stops for the protagonist Matt Ocre, the reluctant soldier who wants to head home instead of being in the war. Revolving around the true events of the Iraqi invasion of 2003, 'Sand Castle' is an apt confluence of turbulence and despair.
9. Tristan & Isolde (2006)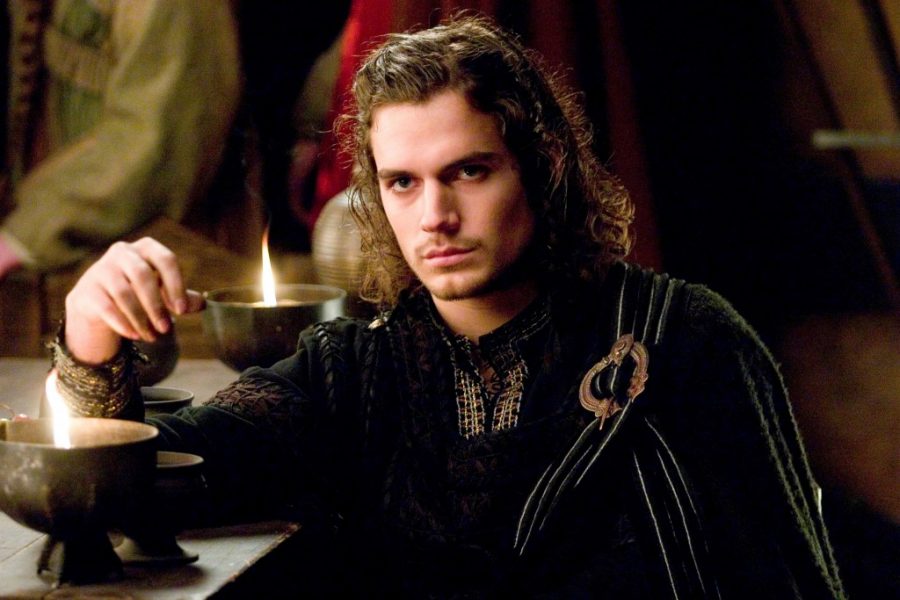 Touted to be the apparent alternative to the likes of 'Romeo and Juliet', 'Tristan & Isolde' has to be one of the most prominent efforts of James Franco in a leading role in a film. Though Cavill's part is limited to playing an overambitious ally to Tristan, who later gets stabbed to death owing to his aspirations to capture the throne when Tristan's foster father is defeated in the battle, it doesn't go unnoticed at least. 'Tristan & Isolde', though a wee bit imperfect, is an ode to those millions of love stories which face oppression from the likes of war and the thirst for power and supremacy.
8. Whatever Works (2009)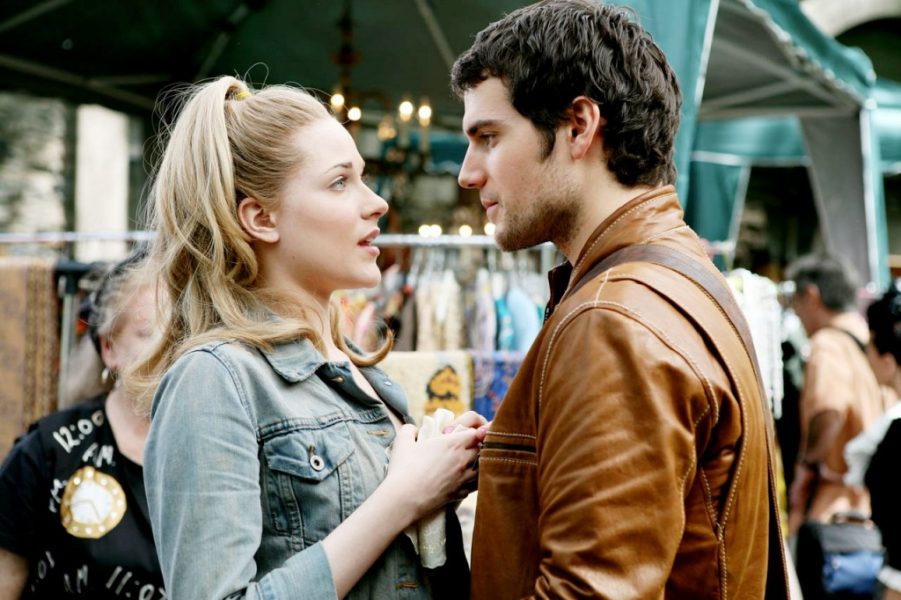 Straight from the directorial portfolio of Woody Allen, 'Whatever Works' is the story of a socially-awkward, ageing Boris, who soon falls for Melody (or rather, they fall for each other), an eloping young-adult in her early 20s. As they get married despite the stark differences in their ages, Melody has to find a balance between her parents' desires and her own and has to reconcile to the fact that her parents want her to marry Randy (Henry Cavill) instead. As the movie progresses, the re-discovery and reckoning happen for all the characters and everyone eventually finds their soul mate. You know, "whatever works" for everyone.
7. The Count of Monte Cristo (2002)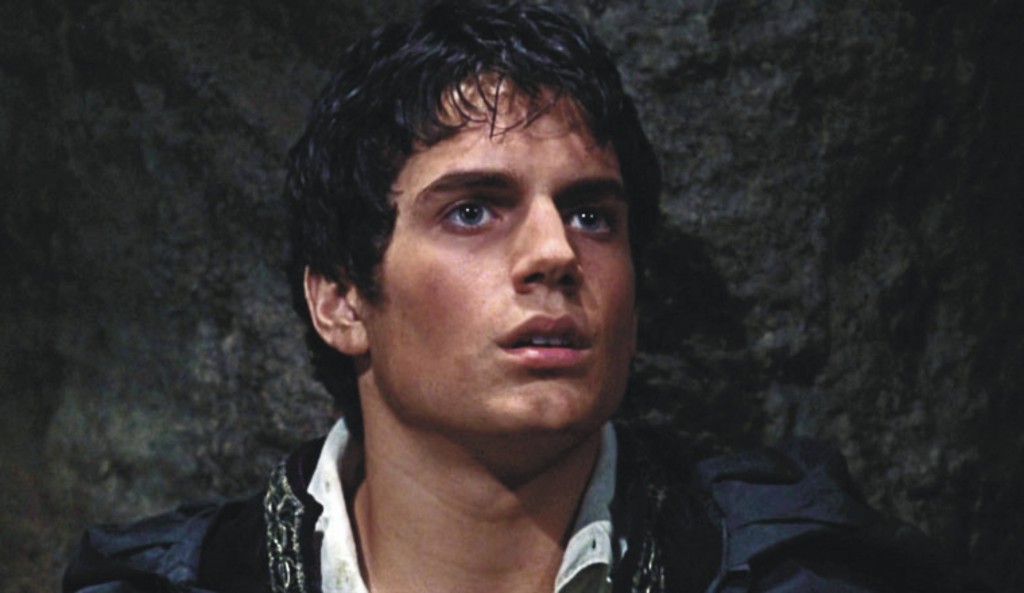 Set in the early 1800s, the movie surrounds the events in medieval Europe, with the likes of historical figures such as Napoleon, Edmond Dantes, etc. dominating the front. While the film had a historic fervour and enjoyed a moderate success, the performances and the production design took away the prize, with its plausible visuals and a coherent, seemingly persuasive storyline. Henry Cavill appears in a relatively smaller role as Albert Mondego, the ostensible son of Fernand, who later turns out to be the heir of the revered Count himself. If you're looking for a historical movie with surreal references, including treasure hunts, mysteries, secret maps, and swashbuckling (at the least), this movie fits your taste.
Read More: Best Movies of Amy Adams
6. Immortals (2011)
And now to an equally liked and criticized movie, with a commercially successful run at the Box Office despite all the mixed reviews, 'Immortals' is also reminiscent of the likes of 'Clash of the Titans' et al, albeit with a better storyline and visuals. Basically, the story is set around a mortal named Theseus, who has been chosen by Zeus to fight against the evil Hyperion, who in turn, is looking for an invincible bow to take on the entire human race and who threatens to release the Titans. Henry Cavill plays the mortal Theseus and it is his rags to riches to legend tale, by vanquishing some mystical creatures, fighting some evil Gods and falling for Phaedra (Frieda Pinto).
5. Justice League (2017)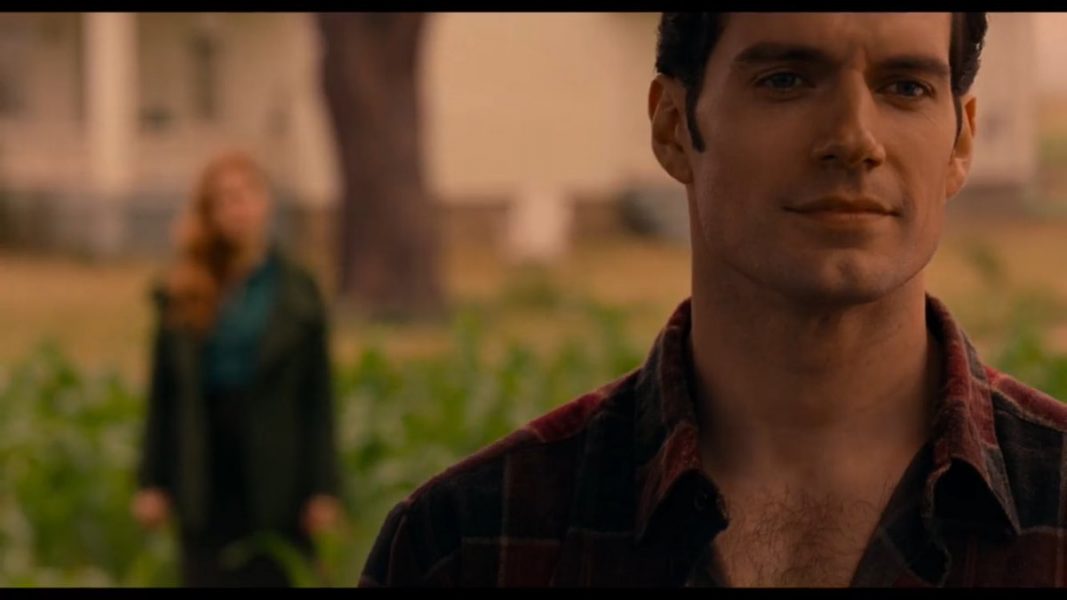 With ample (overdone) CGI, fledgeling storyline, unwanted humour, and an unreasonable, uncanny ending, though 'Justice League' was a bag full of "horrors" for many, it could've been a pleasant surprise for Cavill's fans, especially those who had presumed the 'Man of Steel' dead after the ending of 'Batman v Superman' (So did Batman and everyone else). Till its end, it is no more than a story of getting together of Batman, Aquaman, The Flash, Wonder Woman, Superman, and Cyborg for the very first time in a while on the big screen and that had us all go gaga over it until we saw the length of the film. Though 'Justice League' as a movie might not have done much "justice" to the franchise, it might as well have done a lot to step up the career of Henry Cavill as an actor, whom we are likely to see donning the Superman costume in yet another movie. Just one other.
4. The Man from U.N.C.L.E. (2015)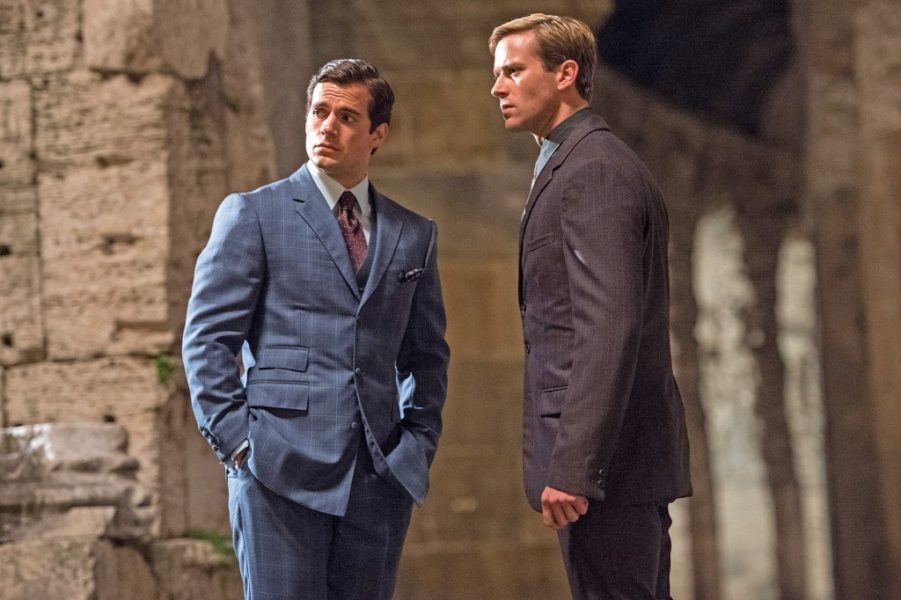 Switching over to comedy, right after the success of 'Man of Steel', 'The Man from U.N.C.L.E.' ran high on expectations from the very first day. Not just because of Henry Cavill or Guy Ritchie or Armie Hammer, but because of the reputation that it derives from the popular 1960s television show. Henry Cavill and Armie Hammer could be seen playing Napoleon Solo and Illya Kuryakin respectively, the super-spies from the famous cold war rivals – the CIA and the KGB. The movie progresses with them coming together for a mission which would lead them to uncover mysteries around nuclear weapons and thwarting a major nuclear attack. As interesting and funny as it may seem, Illya is primarily shown to have an upper hand (and intellect) over the CIA operative, with his conventional ways of getting to the bottom of things rather than following the technological advances.
3. The Tudors (2007-2010)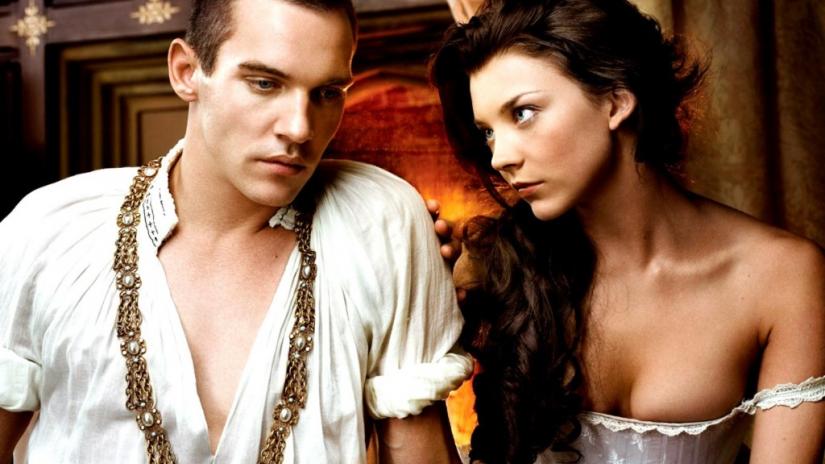 Coming to his home turf, this British series in all the three seasons portrays Henry Cavill in the role of Charles Brandon, an ally to the King Henry VIII. Apart from the important positions that Charles holds in the King's councils or in his personal bodyguard, his courts or by his side in his military quests, Charles' character development across the series has been exemplary, with many episodes showcasing the sequences relating to his marriage, his personal life and his journey to becoming the Duke of Suffolk. 'The Tudors' has to be a cornerstone of Cavill's career in the television space and is going to stay in his intended image of Charles Brandon for a while among the viewers.
2. Batman v Superman: Dawn of Justice (2016)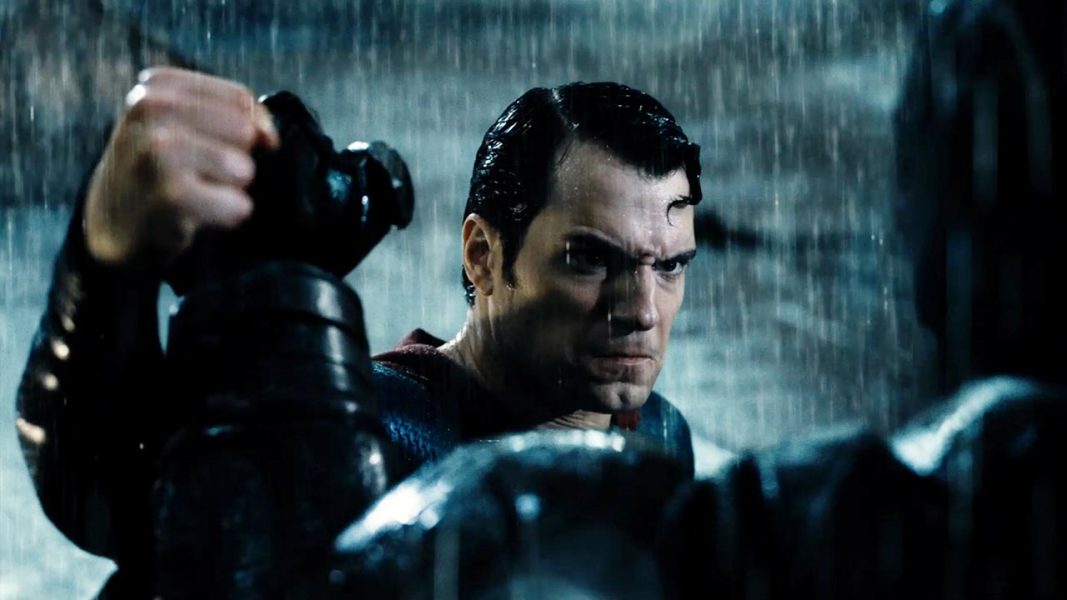 Now to more prominent, nay, grey-shaded roles of Henry Cavill, 'Batman v Superman: Dawn of Justice' was initially painted as a protagonist vs. antagonist story amongst Batman and Superman, which later turned out to be the part of a larger plot and led to something even the more murkier – The Doomsday. With Wonder Woman making her on-screen appearance after decades, and with the momentary glimpses of Aquaman, The Flash and Cyborg, the movie takes animosities to another level, with Batman fighting with his insecurities as well as fear of the unknown. Superman, who is even the more powerful and wields an upper hand on the masses, is initially shown as an inconquerable being of supreme power, who is beyond Batman or Lex Luthor unless someone screams "Kryptonite" or "Martha Kent". Well, Martha did not "die" in this one, thanks to our iron-clad Dark Knight.
1. Man of Steel (2013)
This one is a no-brainer and easily has so far been the best movie of Henry Cavill in the lead. With some spellbinding visual effects, Zach Snyder's typical '300' movie-like approach and some extremely satisfying action-sequences and beyond-par performances, the reboot was the first Superman movie without the word "Superman" in it. And boy did it do well. Though the performance of Henry Cavill was panned by critics for being "stiff, unbecoming and uncharismatic", Michael Shannon and Russell Crowe were equally relished. The movie starts with the "natural" birth of Kal-El on Krypton, his parents' ordeal to keep him alive by sending him afar while their planet is destroyed and Kal-El's upbringing as Clark Kent by his foster parents on Earth and the extremely powerful adversary General Zod who's on his quest to turn Earth into another Krypton. A superhero origin movie, taken to the very zenith, thanks to its watertight script and impeccable, scenic CGI.
Read More: Best Superman Movies, Ranked