Ilaiyaraaja is the greatest Indian film composer of all time. His biggest strengths include an eminent knowledge of the raagas, simplicity in compositions (despite many of them having complex frameworks), wonderful collaborators, and exceptional talent as both a music director and a singer. His music is known to evoke feelings of romance, nostalgia, happiness, and pain. Isaignani, as he is affectionately called, speaks to me with his craft on a level so intimate and personal that no other musician in the world of cinema has been able to recreate that relationship with me.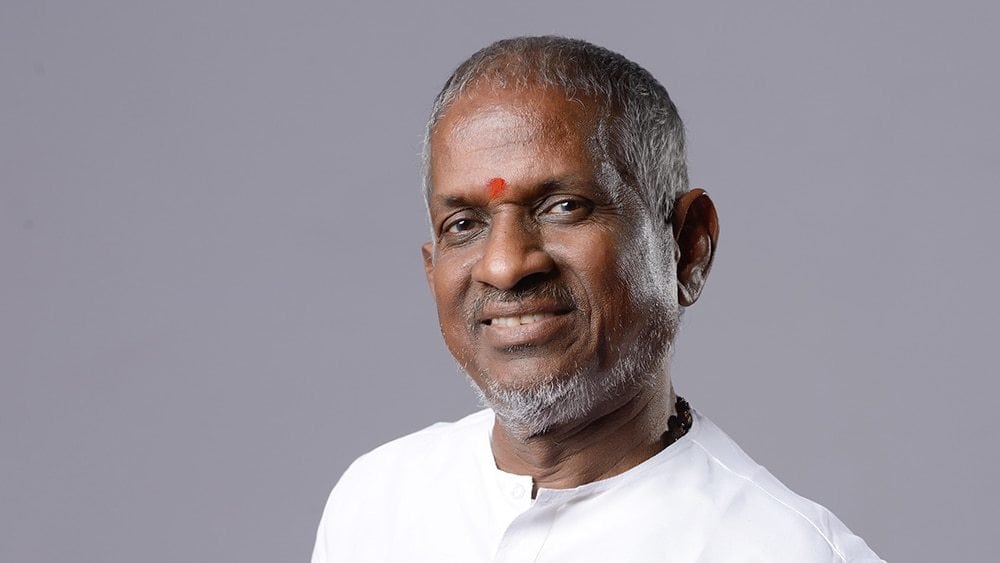 With over 7,000 songs to his name (this doesn't include his astounding background scores, by the way), Ilaiyaraaja's respectable discography has made this list one of my most challenging efforts as a writer, which is why I'm especially glad to present to you 30 of my absolute favorite songs from one of the most fascinating geniuses of the music world.
30. Solam Vethakayile – Pathinaaru Vayathinile (1977)
Let's start the list off with Ilaiyaraaja's most underrated work. The legendary composer himself sings this folk song, which is one of my personal favourites from the genre. Solam Vethakayile plays during the opening credits of Pathinaaru Vayathinile. It describes a rural Indian village with just the instruments and musical style, and incorporates the excellent background score of the film into its first few seconds. I only wish it went on for longer.
29. Oru Iniya Manathu – Johnny (1980)
Sujatha Menon beautifully sings one of the most pleasant compositions ever written (yeah, you read that right), but the undertones in the music bring about a sense of sadness and nostalgia. J. Mahendran directs this particular scene with such perfection in the lighting and cinematography, and Sridevi acts it out with grace and innocence.
28. Indha Minminikku – Sigappu Rojakkal (1978)
Going with the plot of the film involving a serial killer who finds happiness in romancing a girl he meets in a shop by chance, this song is pleasant, chirpy, and delightful, but nearing its final minute, it suddenly acquires mysterious characteristics, which aid the piece to offer more of a touching experience. One of Ilaiyaraaja's more obscure, yet excellent works.
27. Thoongathe Vizhigal – Agni Natchathiram (1988)
Ilaiyaraaja composed this romantic song in the classical amrithavarshini raaga, which melds perfectly with the voices of KJ Yesudas and S Janaki. This song is really calming because its deep roots connecting it to early Indian music have a striking command over the language of the tune and the emotions conveyed.
26. Olathumbathirunnooyalaadum – Pappayude Swantham Appus (1992)
I would advise you to not watch the video when you listen to this song, because it's as terrible as the rest of the film this excellent composition appears in is (of course, that's only my opinion). This is one of the happiest songs ever written in Malayalam, with S Janaki's voice echoing pleasantly throughout the entirety of the memorable tune.
25. Enthan Kannil – Guru (1980)
Enthan Kannil is another one of Ilaiyaraaja's underrated compositions. It makes me so very nostalgic about a time long gone (one that I wasn't even a part of, funnily enough) with its music and visuals. S Janaki sings for an intoxicated Sridevi and further gives the tipsy tune an inebriated mood with her expressive voice. This one gets me a little sad for some reason.
24. Ilamai Itho Itho – Sakalakala Vallavan (1982)
One of the most iconic South Indian songs of all time, this is Ilaiyaraaja at his most energetic and exciting. Ilamai Itho Itho is a tour de force of an electrifying magnitude that gets better and better and never really seems to die down during the entirety of its runtime. Certainly a unique entry in the composer's discography.
23. Unna Nenachen Pattu Padichen – Unna Nenachen Pattu Padichen (1992)
I remember my father showed this film to me when I was younger, and I cried like a baby throughout, especially during this one scene. Kamal Haasan is such a fantastic actor (as is evident from the above video), and Ilaiyaraaja's song here is so emotionally rich that I still get a lump in my throat when I listen to it.
22. Kanmani Anbodu Kadhalan – Gunaa (1991)
Kamal Haasan's and Roshini's characters start out by writing and composing the song themselves in the film. Once they begin to sing, the wonderful music invites to a world of its own. It's such a dreamy, sweet tune, and Kamal Haasan's rich bass voice beautifully complements S Janaki's chirpy one.
21. Manasu Mayangum – Sippikul Muthu (1985)
Innocent seduction is a characteristic few songs can be defined by, and Manasu Mayangum is certainly one of them. Somnolent in its composition but still maintaining a powerful undertone of romance, this wavy song glides along with the comforting voices of KS Chitra and SP Balasubramanyam.