Long, tedious, sappy melodrama. Mindless action sequences. A bunch of random song and dance sequences. This is probably a vague picture that most non-Indians have in their minds about Indian cinema. Unfortunately, this image has significant truth in it. Indian cinema is plagued by commercialism and the constant desire to dumb audiences down with ludicrous stories that defy the basest of human logic. However, we've had some truly great filmmakers who've managed to break conventions with their cinema, challenging, inviting and demanding audiences with their unique storytelling styles that require a great level of participation. These are films that are mostly seen by staunch cinephiles who truly care for the art and not those who propagate films which blatantly glorify sexism and tend to dumb its viewers down. This article takes a look at the list of 12 top Indian art movies not for dumb people.
12. Jaane Bhi Do Yaaro (1983)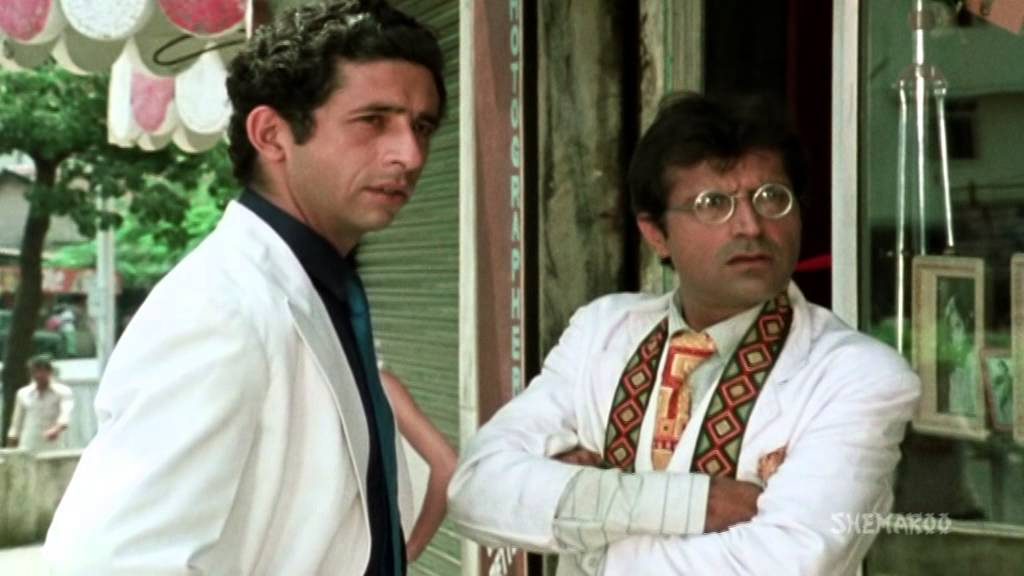 I'm not quite sure if this one comes under the art-house category but it's certainly a film that tries to break free from conventions and succeeds in doing so with remarkable ease. The film tells the story of two struggling photographers who are tasked with the job of exposing the corrupt activities of a builder by a newspaper editor. The concept of satire was widely unknown at the time among Indian audiences and was a bit too much for the masses to stomach back then but over the years, cinephiles and critics have revisited the film, praising it for its brutal humor and bold approach to the subject and is now widely regarded as a cult classic of Indian cinema.
11. Peepli Live (2010)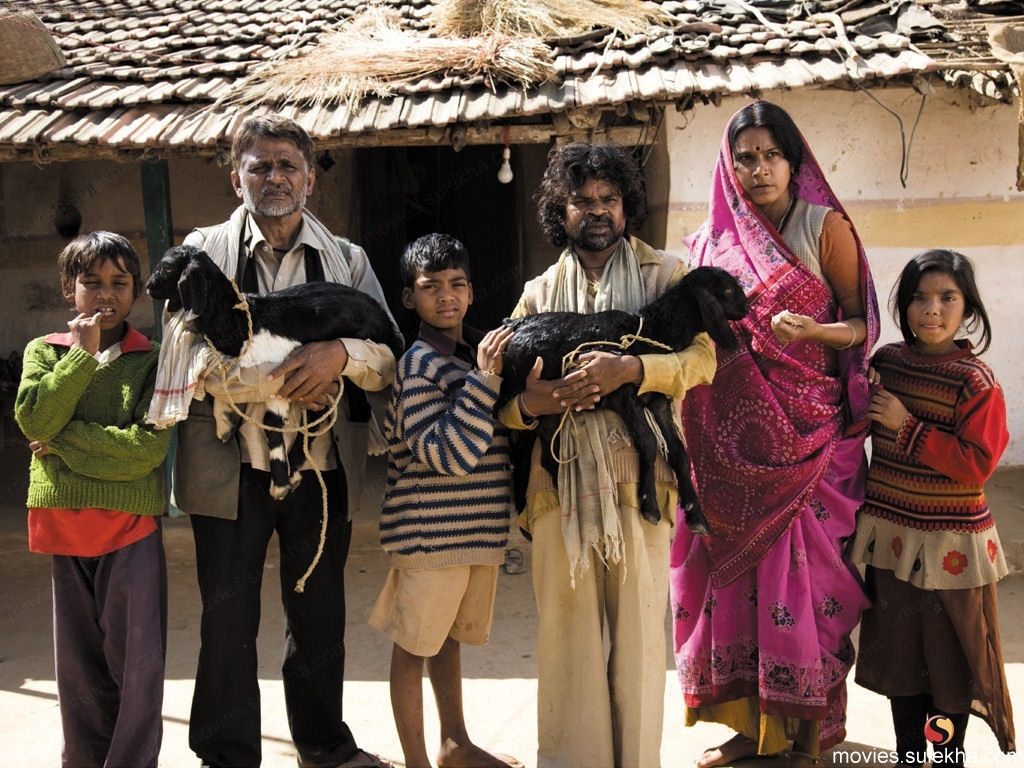 One of the most challenging pieces churned out by Bollywood in recent times, 'Peepli Live' is a disturbingly funny take on the topic of farmer suicides in rural India and mocks the media's portrayal of the issue. It's a satire that brilliantly manages to encapsulate the complexities of the subject and uses the power of humor to provoke and awaken our senses to the painful realities of rural India and the plight of the farmers. The film received widespread critical acclaim and was India's official entry for the Oscars that year but failed to garner a nomination.
10. Vanaprastham (1999)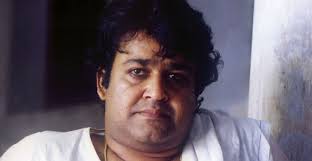 The great Shaji N. Karun who has made some of the greatest Indian films of all time, turned to Malayalam superstar Mohanlal for this international film about the life of a struggling, lower caste Kathakali artist who falls in love with an upper caste woman. The characters are extremely well written and Shaji's richly nuanced, subtle direction turn the film into an immensely involving experience that leaves a harrowing impact on you long after it's over. Mohanlal's performance in the film is possibly one of the greatest ever put on-screen and it drives the film, giving it a distinctly layered touch as he beautifully manages to paint the anguish, conflicts and pain of an artist longing for love and acceptance.
9. Maqbool (2003)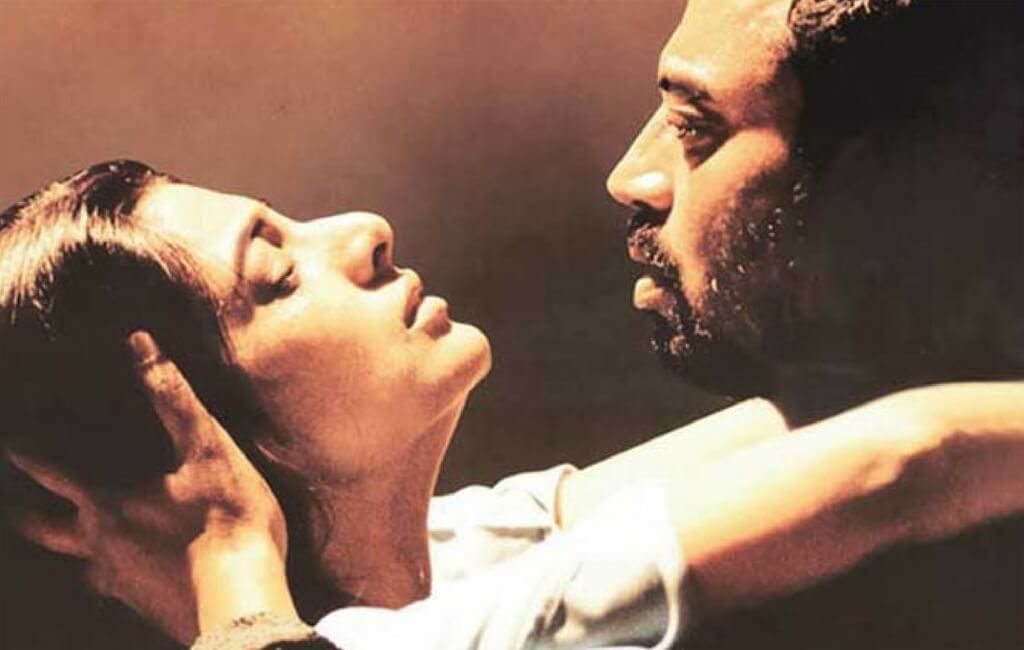 Vishal Bharadwaj's uncrowned masterpiece is a deeply disturbing tale of love, power, jealousy and deceit. Adapted from William Shakespeare's 'Macbeth', the film is set in the present age with the Mumbai underworld as the backdrop. Bharadwaj's exploration of themes is remarkably nuanced and subtle and he lets his characters drive the story which makes for a richly satisfying experience. The film features a stunning cast including Irrfan Khan, Tabu, Pankaj Kapoor, Naseeruddin Shah and Om Puri and their performances define the tone of the film.
8. Hazaaron Khwaishein Aisi (2003)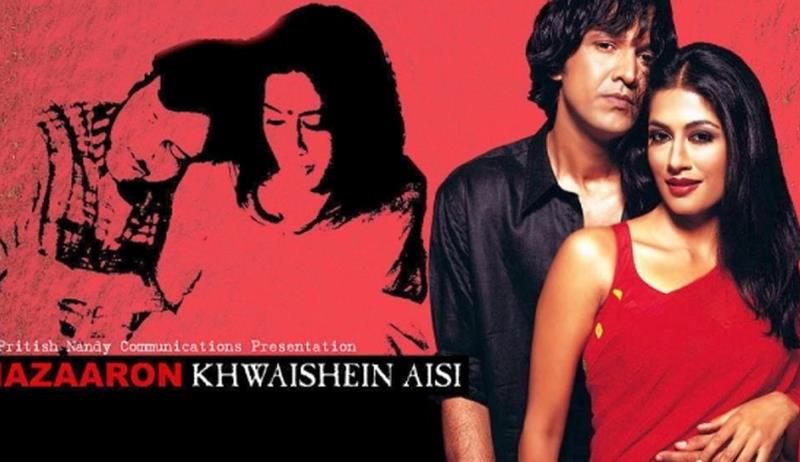 One of the most underrated Indian movies of all time, this little gem from Sudhi Mishra is a profoundly poignant tale of love, desires, ambitions and memories. The film revolves around the lives of three young people in the 70s whose lives takes a turn with the country's massive social and political shift that shook its people about 4 decades back. On the surface, it's a simple story that depicts the lives of three people but Sudhir Mishra's film is so richly textured and layered inside that there's a lot to dig underneath its surface which makes it a very challenging, emotionally draining experience. 'Hazaaron Khwaishein Aisi' is undoubtedly one of the greatest Indian films ever made and one that certainly deserves a larger audience.
7. Elippathayam (1981)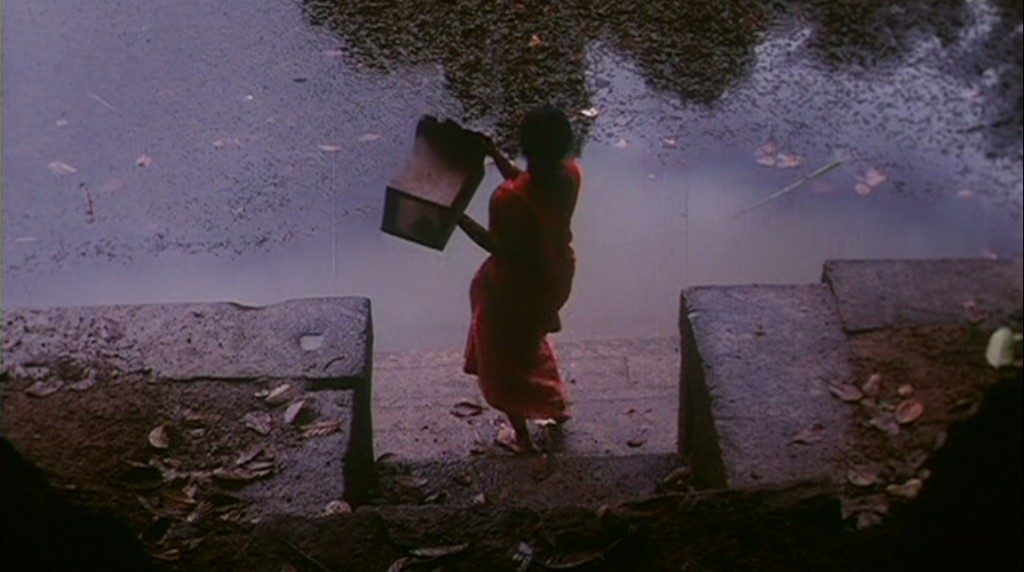 Adoor Gopalakrishnan is one of the finest living auteurs of Indian cinema and has produced some of the most revered classics in Malayalam film history. 'Elippathayam' is undoubtedly one of his greatest works and arguably one of the finest Indian movies ever made. It revolves around a man, emotionally detached from his surroundings and struggling to comprehend the various changes taking place around him as he begins to feel caged inside. It's an immensely challenging work that demands immense participation and Gopalakrishnan's richly detailed style offers a thoroughly unique, challenging cinematic experience that is both visually and emotionally rewarding.
6. Mr. and Mrs. Iyer (2002)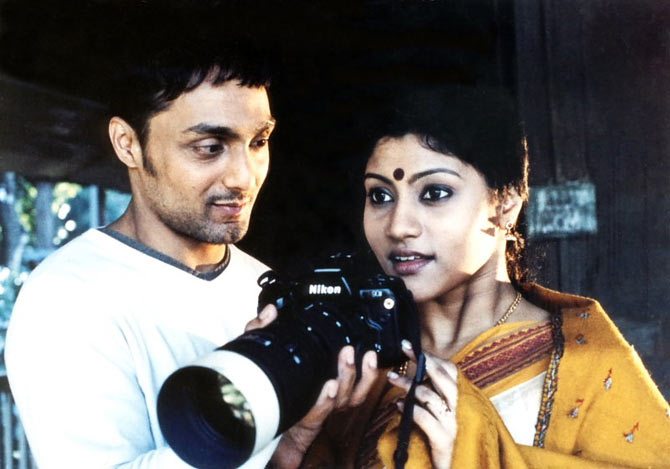 One of Aparna Sen's greatest works, 'Mr. and Mrs. Iyer' is a simmering tale of love, humanity and compassion in the most devastating times. The film depicts the relationship between a man and a woman who meet as strangers on a bus. The woman, a devout Hindu brahmin, protects the man who is a Muslim and together they develop a bond as they become stranded in a town after extremists break out and disrupt their bus journey. Sen offers a deeply humane insight into the devastating realities of communal violence and conflicts and the experience is almost life changing. Both Konkona Sharma and Raul Bose offer richly intricate, gorgeously subtle performances that go well in tone with the film.
5. Raincoat (2004)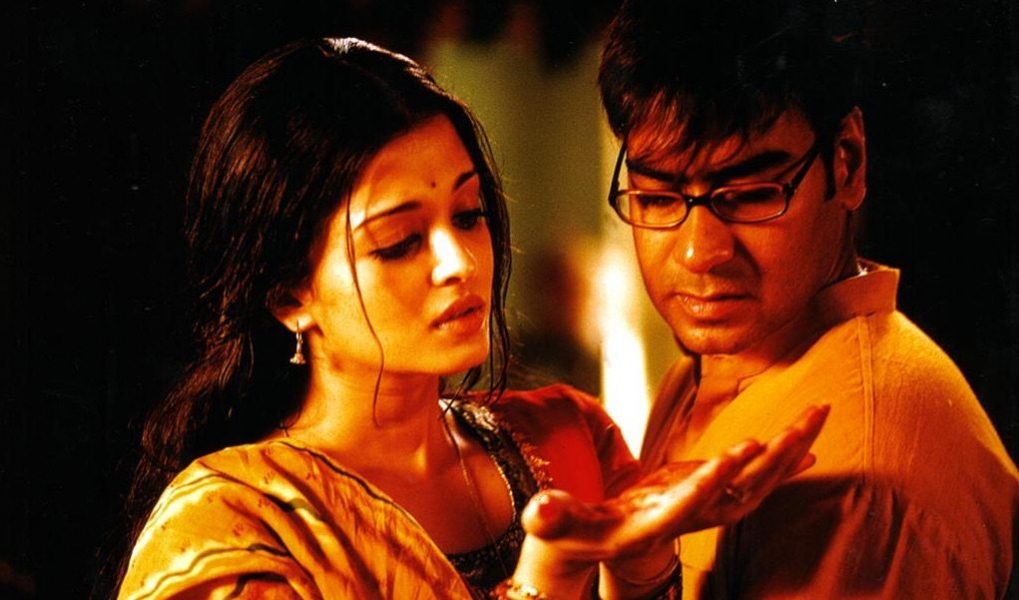 Rituparno Ghosh's heart-wrenching romantic drama tells the story of a man who is desperately in need for some money and requests help from his friends. He arrives in Calcutta and visits his ex-lover as they talk about their past and how much life has changed years since they last met. The film is almost Kiarostami-esque in its approach and style in that it's replete with simple, intimate conversations and is incredibly layered underneath the surface which makes for a very deeply involving, challenging experience. The final shot of the film is possibly one of the most complex, poignant pieces you'll ever come across.
4. 15 Park Avenue (2005)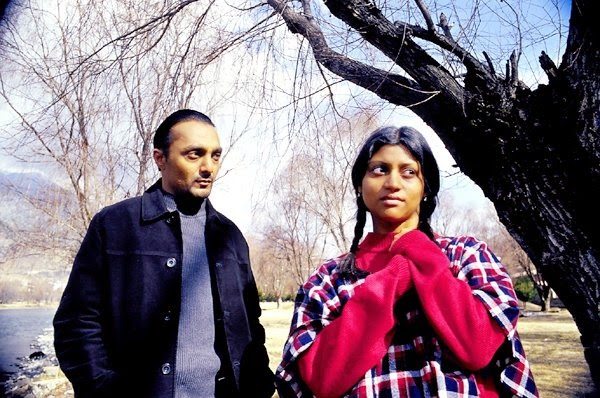 Aparna Sen is one of the greatest living directors of Indian cinema. Whilst she's well known for films like '36 Chowringhee Lane' and 'Mr. and Mrs. Iyer', she has also made a number of gems that remain vastly overlooked and '15 Park Avenue' is one among them. The film tells the story of a middle aged woman who is burdened with the responsibility of having to take care of her younger schizophrenic sister whilst struggling to deal with her own personal conflicts. The plot looks pretty straightforward but is quite layered and emotionally complex as Sen takes a harrowing look at the painful realities of the human condition. Both Shabana Azmi and Konkona Sen Sharam deliver strong performances that keeps the film alive even in the midst of its occassional narrative hiccups.
3. No Smoking (2007)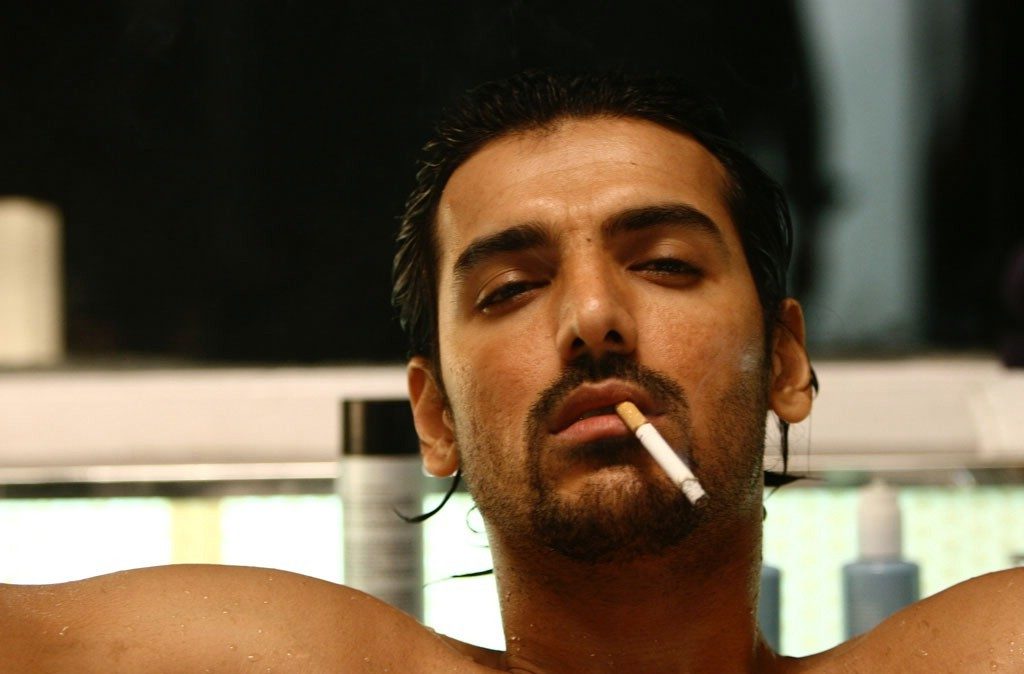 Long before Anurag Kashyap became known as the director who made 'Gangs of Wasseypur' and 'Ugly, he made this little gem of a thriller that would make the great David Lynch proud. 'No Smoking' is one of the boldest and most challenging Indian films ever made. It tells the story of a wealthy narcissistic chain smoker who reluctantly joins a rehab but soon finds himself ensnared in the web of his own subconscious. Kashyap fiercely explores the devastating effects of addiction and how it eventually consumes our existence. John Abraham is terrific in the lead role and delivers his career best performance to date. A must watch for art-film lovers!
2. Ship of Theseus (2012)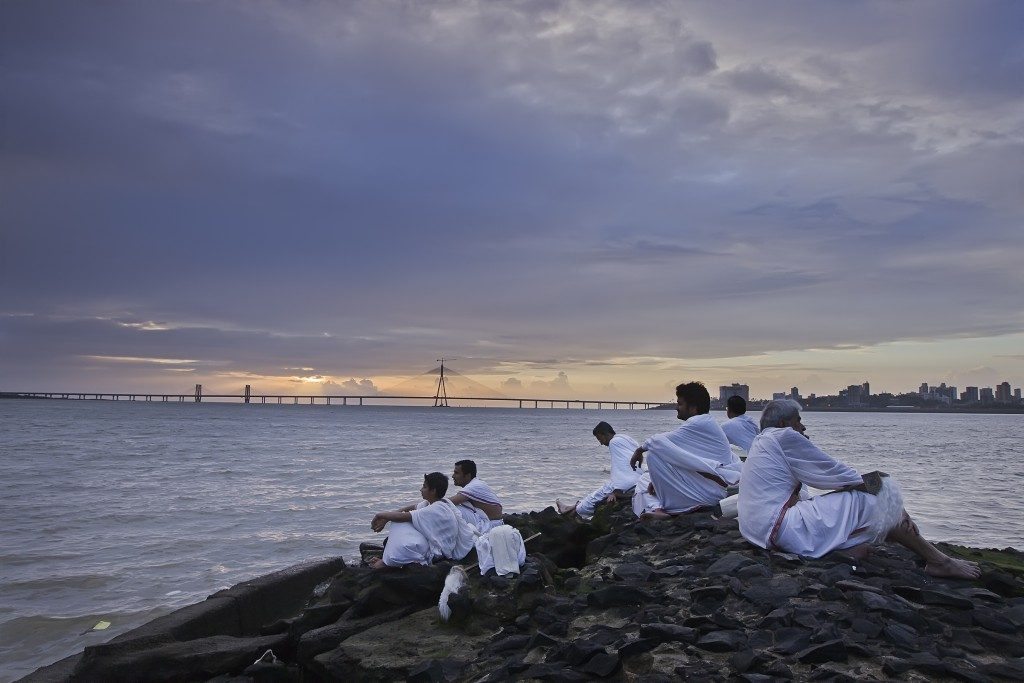 Rated by critics as one of the greatest Indian movies ever made, Anand Gandhi's searingly ambitious, profoundly philosophical tale of identity, human existence and purpose of creation is one of the most challenging pieces of cinema you'll ever come across. The film tells three different stories involving people in different phases of their lives, dealing with their own struggles and personal conflicts and all their stories intersect in ways you could never imagine. 'Ship of Theseus' will not only change your perceptions of cinema but also change the way you look at life. It has the ambition of Terrence Malick and the emotion of Krzyzstof Kieslowski.
1. CRD (2017)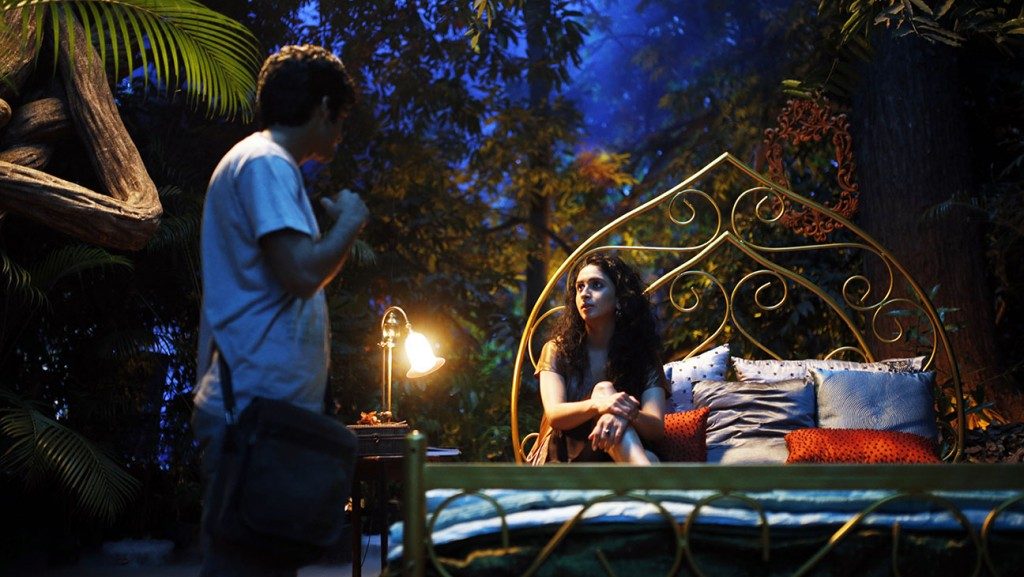 I don't have slightest tinge of hesitation in concluding that this is the most challenging film to have come out of India in recent times. The film tells the story of a young theater artist who rebels against his authoritarian tutor and forms his own troop, aiming to win the most prestigious theater competition in Maharashtra. What the film does is it wildly subverts your expectations and though there are times when you are left completely befuddled, you can't help but feel captivated by its cheeky approach. I wouldn't delve deeper into the film as my thoughts are yet to be refined but this is a film that deserves to be seen and reflected upon for it stretches the limitations of the medium in ways you've rarely seen before.
Read More: Best Bollywood Movies of All Time