India is a nation of many languages and as far as movies are concerned, you can't expect some great movies not being made in a couple of languages at the least. There are two kinds of multilingual movies in India – one, those which are shot in multiple languages simultaneously, thus carrying the same cast and crew, and two, those which are shot in another language with a different name (in a regional language), cast, and crew and maybe with a slightly varying storyline.
In this list, we bring to you such movies which belong to both of these categories and which have minted millions owing to their reach across many languages and the popularity of its regional superstars. Movies which became better with each remade version or which started receiving their praise only when they were remade. Let us consider 'Drishyam' and 'Baahubali' as examples. While the former garnered accolades in each language it was made with a totally different cast, directors, production design etc., the latter was made in two languages simultaneously, thus retaining most of its originality and also had countless dubbed versions, thus reaching millions of viewers.
So, here goes, the list of Indian movies which were either made in more than two languages or were remade using another name, a regional flavor, cast, and crew. And just to mention that the list can be endless, so we have covered only the best in terms of their storyline or popularity.
P.S. Movies which have been merely dubbed (and not remade or shot bilingually, e.g. 'Roja', 'Bombay' etc.) won't figure on this list.
Warning: Spoilers Ahead!
21. Bodyguard (2010)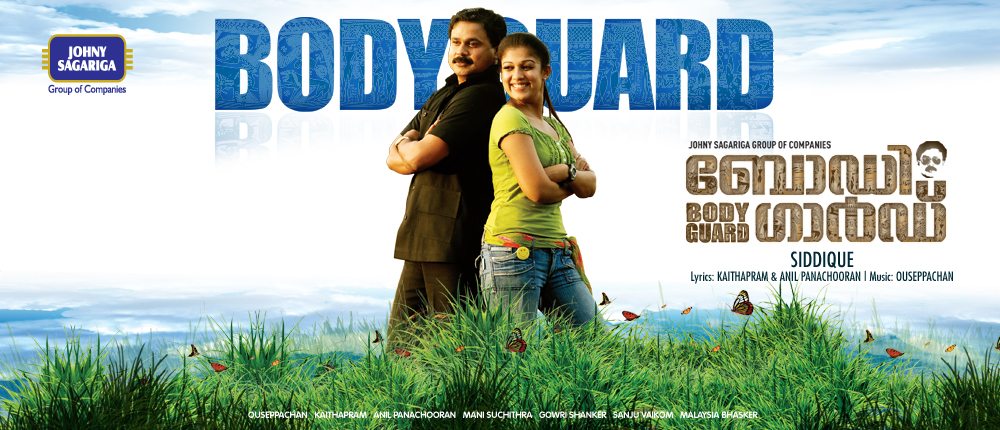 Language: Malayalam
Remade Version(s) – Bodyguard (Hindi, 2011), Kaavalan (Tamil, 2011), Bodyguard (Kannada, 2011), Bodyguard (Telugu, 2012)
Director – Siddique (Tamil, Malayalam, Hindi), Isaiah Gama (Kannada), Gopichand Malineni (Telugu)
A moderately successful film, 'Bodyguard' is the story of a young man who has a penchant for heroism and working as a bodyguard for someone he admires. He ends up working for a business tycoon and ultimately falling for his daughter for whom he was deployed with as a bodyguard. Things don't work out with their romance and the bodyguard ends up marrying his love interest's best friend (after the said best friend ditches her own friend) instead but realizes towards the end that the person whom he loved had never married out of an affection towards him. A rom-com at the core and a tale of eternal love, 'Bodyguard' is best viewed with popcorn and tissues.
20. Dabangg (2010)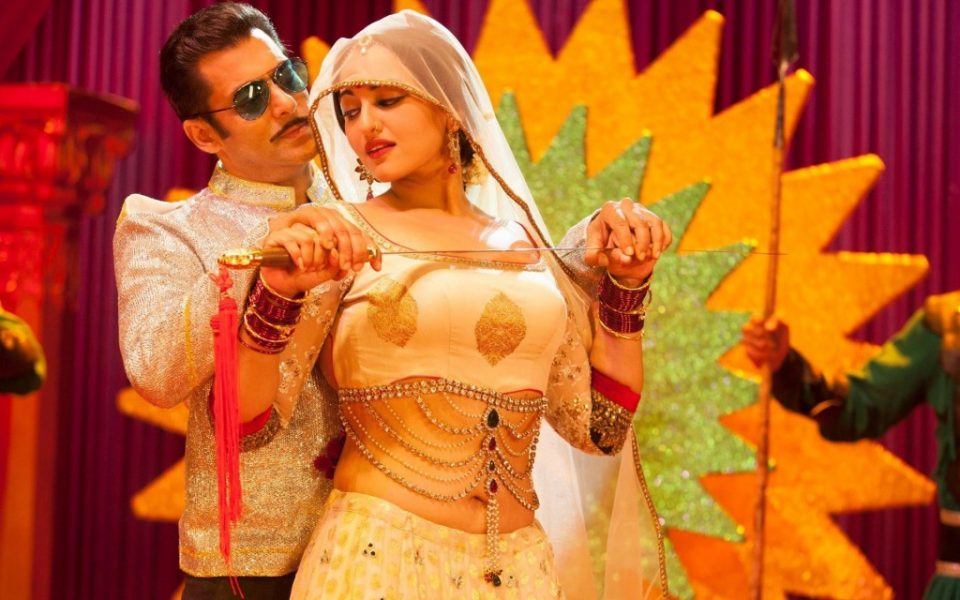 Language: Hindi
Remade Version(s) – Osthe (Tamil, 2011), Gabbar Singh (Telugu, 2012)
Director – Abhinav Kashyap (Hindi), S. Dharani (Tamil), Harish Shankar (Telugu)
The story of a cop who doesn't believe in all things legal and goes his own way while handling crime and criminals, whilst getting himself into indulgences and corruption, 'Dabangg' turned out to be a complete entertainer. With a generous dash of humor, troubled relationships and confrontations against a local goon and a political leader, Chulbul Pandey did make us laugh, cry and shake a leg at the same time. Speaking of the remakes, while the Telugu version starring Pawan Kalyan was touted a super hit and a solid entertainer, the Tamil version somehow lacked the charm and the knack of the original 'Dabangg'. The credit goes to Bhai, I guess.
19. Vishwaroopam (2013)
Language: Tamil, Hindi
Remade Version(s) – None
Director – Kamal Hassan
Magnum Opus 'Vishwaroopam' was and is (a sequel is around the corner) Kamal Hassan's one of the distinguished projects undertaken as a director. The plot is set around a RAW operative Wisam Ahmad Kashmiri, who's under an alias in the NYC, wherein his personal life and his animosities conflict with some leading terror operatives he had worked against in the past. A roller-coaster ride, this fast-paced thriller points out to a sequel towards the end and leaves us with a cliffhanger. 'Vishwaroopam' is far superior in terms of its action sequences, performances, and the storyline despite being an Indian movie, which is an accomplishment in itself. Made simultaneously in Tamil and Hindi, this one will leave you spellbound.
18. A Wednesday (2008)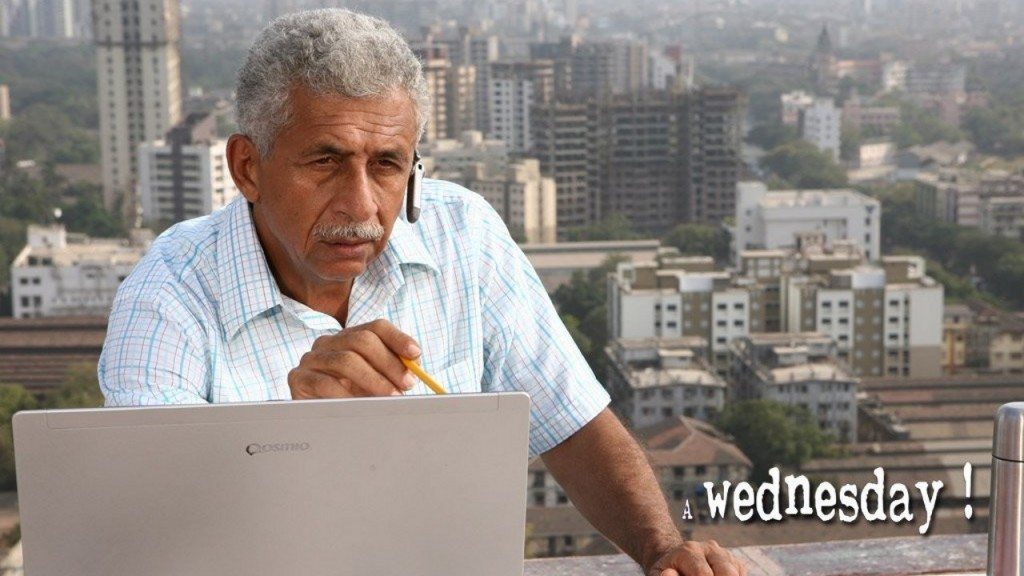 Language: Hindi
Remade Version(s) – Unnaipol Oruvan (Tamil, 2009), Eenadu (Telugu, 2009), A Common Man (English, 2013)
Director – Neeraj Pandey (Hindi), Chakri Toleti (Tamil & Telugu), Chandran Rutnam (English)
If not for the original Hindi version of the movie, the Tamil remake which stars Kamal Hassan and Mohanlal in leading roles is worth every single moment of your time. A movie which made a lot of news for being extremely well-written, had ample twists and dealt with terrorism in a crude, satisfactory way, 'A Wednesday' is the story of a common man who, by making several phone calls to the police department, frees a bunch of dreaded terrorists only to eliminate them himself. Gritty and intriguing, 'A Wednesday' possesses all qualities of a great thriller and boy it does manage to impress us all, doesn't it?
17. Singam (2010)
Language: Tamil
Remade Version(s) – Kempe Gowda (Kannada, 2011), Shotru (Bengali, 2011), Singham (Hindi, 2011)
Director – Hari (Tamil), Sudeep (Kannada), Raj Chakraborty (Bengali), Rohit Shetty (Hindi)
Apart from the movie, the antagonist played by Prakash Raj in both Tamil and Hindi versions is noteworthy and his dialogues as Mayil Vaaganam/Jaikant Shikre were viral for quite some time. The movie revolves around an honest and populist police sub-inspector Singam, who is put up against Mayil Vaaganam, an extortionist politician based in Chennai and the movie follows a cat and mouse enmity between the two, while Singam falls in love and there emerge a few other sub-plots. A mass-entertainer, 'Singam' won many accolades for its Tamil version as it did equally for Kannada, Bengali, and Hindi remakes and was proclaimed a smash-hit by all the box-office collections.
16. Okkadu (2003)
Language: Telugu
Remade Version(s) – Ghilli (Tamil, 2004), Ajay (Kannada, 2006), Jor (Bengali, 2008), Mate Ani Dela Lakhye Faguna (Odia, 2008), Tevar (Hindi, 2015)
Director – Gunasekhar (Telugu), Dharani (Tamil), Meher Ramesh (Kannada), Swapan Saha (Bengali), Sanjay Nayak (Odia), Amit Sharma (Hindi)
Apart from the original, seems like the absence of Mahesh Babu did cause a major setback for the remade versions. The plot revolves around a Kabaddi player Ajay Varma and Swapna, a Kurnool-based girl who falls for Ajay. Swapna is on the run from Obul, a dangerous goon who wants to marry her forcefully, and she seeks refuge at Ajay's place, whereas Ajay takes it upon himself to tackle with Obul. A movie made out of nothing but Mahesh Babu's power-packed dialogues and his deadly stare, 'Okkadu' is perhaps an undying proof of Mahesh's might as an actor if nothing else.