Despite only being 45 years of age, Jude Law is already considered a veteran in the land of Hollywood. Over the course of a career spanning two decades he has become one of the most successful actors of his generation. Only few actors in the business have been able to manage a balance between being a heart-throb and a darling of the critics. Jude Law is one of them.
That's not to say every film that he has done has been successful. Some choices of his have gone horribly wrong and I'm pretty sure he regrets them too. However he has delivered more than he has failed, and over the years proven himself to be a serious actor worth watching. Whether he is playing a secondary character or the lead role, there is something about the English that screams out 'charming'.
His roles in 'Grand Budapest Hotel', 'The Aviator' and Hugo are not substantial enough and hence we have cut them off the list. We will looking at Law's fine performances over the years in which he is substantial and has enough screen time. Here's the list of top Jude Law movies. You can watch some of these Jude Law movies on Netflix or Amazon Prime.
12. Sky Captain and The World of Tomorrow (2004)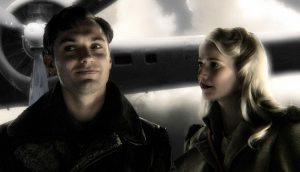 A 2004 science fiction film written and directed by Kenny Conran in his directorial debut. The film boasts a fantastic cast of Jude Law, Gwyneth Paltrow and Angelina Jolie. In the film New York receives a series of attacks from giant robots. A reporter teams up with a pilot in search of their origin, as well as the reason for the disappearances of famous scientists around the world.
Sky Captain is a cool film combining live action and computer-generated effects in new and exciting ways. The film is gorgeous and stylishly executed. Some may argue that the film is more style than substance, but when the execution is done well it is hard to argue. The film might not be an artistic masterpiece, but is surely entertaining and enjoyable from start to finish.
11. Rise of the Guardians (2012)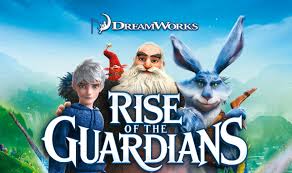 Rise of the Guardians is 3d computed animated fantasy film adapted from the Guardians of Childhood series authored by writer and illustrator William Joyce. It is voiced by an all star cast that included Alec Baldwin, Isla Fisher, Hugh Jackman, Chris Pine, and Law. The film follows the Immortal Guardians teaming up to protect the innocence of children all around the world from the evil 'Pitch'. The film contains some of the best animation work you will see. It is also backed up by the brilliant cast voicing the characters perfectly. It is a feel good movie not only for kids, but something even adults will enjoy.
10. Wilde (1997)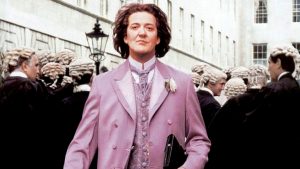 Wilde is a 1997 British biographical film based on the Pulitzer prize-winning 1987 biography of Oscar Wilde by Richard Ellmann. Stephen Fry, Jude Law, Michael Sheen, Tom Wilkinson and a very young Orlando Bloom are people you will see in the film. The film premiered at the 1997 Venice Film Festival and was the opening night selection at the 1998 San Francisco International Film Festival.
Stephen Fry was born to play the part. He not only has the stature of Oscar Wilde but as you would see in the film possesses his traits too. Fry is likeable and memorable. Jude Law's character however is very easy to dislike and that is a compliment to his electrifying performance.
9. Existenz (1999)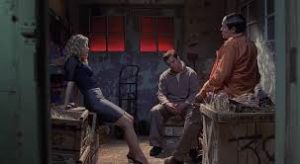 Existens is probably one of the most underrated films of the 90's. It is a 1999 Canadian science fiction body horror film, written, produced, and directed by Canadian director David Cronenberg. The story takes place sometime in the near future, when game designers are worshipped as superstars and players can organically enter inside the games.
You like movies that screw with your mind? Then this one is something you'd wanna watch. Existens is fun and unpredictable. The film consist of twist and turns and is surely to stay in your mind long after you watch it.
8. Cold Mountain (2003)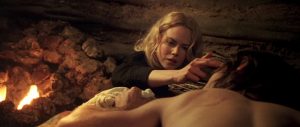 Cold Mountain is a 2003 film based on Charles Fraziers best selling phenomenon of the same name. The film boasts a heavy star cast that includes Jude Law, Nicole Kidman, Renee Zellweger and Natalie Portman and Phillip Seymour Hoffman. The story follows a wounded soldier during the Civil war, who embarks on a journey to reunite with his lover in 'Cold Mountain'.
Cold Mountain is a moving story that captures the horrors and hardship of war. The music and score are so appropriately put and mirrors the mood of the events and characters. Runtime of the film can be a turn off or many viewers, but it is sweeping and enchanting once the films kicks off.
7. I Heart Huckabees (2004)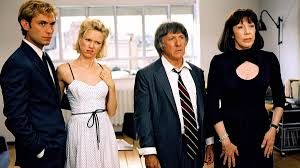 I ♥ Huckabees is a 2004 American comedy-drama film directed and produced by David O. Russell, who co-wrote the screenplay with Jeff Baena. The film follows a husband and wife duo who are existential detectives who help people deal with their existential issues.
I love Huckabees is a smart comedy that is also thought-provoking and reassuring. It is optimistic despite its subject and the film overall is joy to watch. The start cast all deliver the goods with their performances and will keep you smiling throughout the film.
Read More: Naomi Watts Movies
6. Artificial Intelligence (2001)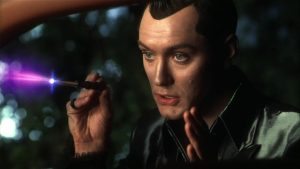 Based on the 1969 short story "Supertoys last all summer long" by Brian Aldiss, 'A.I' is a film directed by Steven Spielberg. Early development of the film began with the mastermind Stanley Kubrick himself who later handed it over to Spielberg. The story is simple, it follows a highly advanced robotic boy who longs to become "real" so that he can regain the love of his human mother.
A.I is a film that is masterfully crafted and is visually dazzling. The story is simply but the concept is intelligently complex with rich metaphors. Combing the masterminds of Kubrick and Spielberg, the film was a guaranteed to be a classic. The film has its flaws surely due to the level of complexity it deals with, but when it gets it right, it is enchanting and powerful.
5. Closer (2004)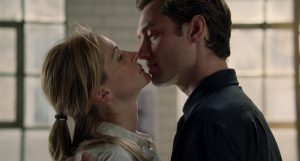 'The relationships of two couples become complicated and deceitful when the man from one couple meets the woman of the other'. Thats the premise of Closer, a 2004 film starring Jude Law, Julia Roberts, Clive Owen and Natalie Portman. It is based on the award-winning 1997 play of the same name.
I'll be honest, 'Closer' is not an easy film to watch. It often can be unsettling and uncomfortable, but at the same time it is thought-provoking. Performances in the film are brilliant, especially Portman and Owen who both deservedly were Oscar nominated.
4. Gattaca (1997)
Gattaca is a 1997 American science fiction film written and directed by Andrew Niccol. The film takes place in the future where an inferior man assumes the identity of a more superior man to fulfils his dreams of travelling in Space. The film stars Ethan Hawke, Uma Thurman and Jude Law. Upon its release, the film was a box office flop but was well received by critics and has gained a cult following.
Gattaca is another film that flies under most peoples radar, despite its quality and star power it possesses. The plot is intriguing and is definitely more than a fine-looking picture. All performances are worth watching and the characters are interesting and memorable.
3. Road to Perdition (2002)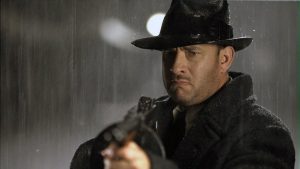 Road to Pedition is a 2002 film directed by Sam Mendes and is based on the graphic novel of the same by Max Allan Collins. The film is about an assassin's son who witnesses his fathers boss committing a murder. The assassin is now torn between being loyal to his boss or saving his own child. Road to Perdition stars Tom Hanks, Paul Newman, Jude Law and Daniel Craig.
Road to perdition is a moving tale that works best during its moments of intimacy and subtleties. The cinematography of the film feels alive and adds a different emotional dimension to the story. Tom Hanks and Paul Newman are extraordinarily superb in their performances and Jude Law as the villain is creepy and convincing all the way through.
2. Contagion (2011)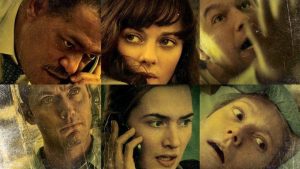 It's hard to name a film with a better cast. Matt Damon, Jude Law, Kate Winslet, Gwyneth Paltrow, Lawrence Fishburne, Marion Cotillard, Bryan Cranston. Contagion is a 2011 film where a fast growing virus has created a worldwide epidemic and the CDC are in a countdown to find a cure.
Steven Soderbergh's Contagion is gripping and intensely real. Praised by both critics as well as scientists, the film is a frightening story especially given its scientific accuracy. The stellar cast is as brilliant as they are expected to be and carries the film to greater heights. The film is smart in its approach and captures the panic and chaos like no film does.
1. Talented Mr. Ripley (1999)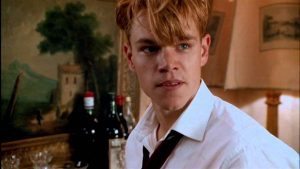 An adaptation the 1955 novel by Patricia Highsmith, Talented Mr. Ripley stars Matt Damon, Jude Law and Gwyneth Paltrow. Hollywood has definitely noticed the chemistry between Law and Paltrow as they have been frequently paired together. Talented Mr. Ripley is a psychological thriller film that was released in 1999 and was received with rave reviews.
The film follows Tom Ripley who is sent to Italy to retrieve Dickey, a rich mans son to return to the US. Things soon begin to turn south as Tom becomes obsess with the lavish lifestyle.
Everything about the film is compelling and fascinating, even when it feels stretched. The film is much darker compared to how it starts off and the end will leave shocked and speechless. Many critics praised Damon's unsettling performance and deservedly so. But Jude Law as the charming, manipulative Dickey is equally outstanding.
Read More: Matt Damon Movies