The legendary Michael Mann had once noted how the film Dr. Strangelove (1964) by Stanley Kubrick had taught him that one can make films his own way and still say what one really wants to communicate. And to do that one does not have to give in and make things the heart is not into. His filmography clearly reflects his statement and a picture by Mann can easily be distinguished with its eccentric style and the characters he creates. Mann's characters are professionals. That is their first and foremost identity. Nothing and no one comes between the character and her/his goal.
In Mann's movies, opposite sides are difficult to distinguish. The lines blur between right and wrong, crime and nobility. His universe is the modern city, where the dust and smoke and high rises have taken away life and all that exists are machines, just carrying on their existence. Here is the list of top Michael Mann movies you must check out.
10. Miami Vice (2006)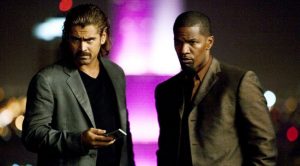 When detectives Ricardo Tubbs and Sonny Crockett decide to go undercover to expose a gang of smugglers, their personal lives get intertwined in the process. The movie was actually a spinoff of the late 1980s series of the name of which Mann was the executive producer. all the eminent entertainment magazines were in praise of the movie and have since gathered a cult following. Mann here took quite a bold decision by not using the theme song of the TV series in the movie, giving it its own uniqueness.
9. Ali (2001)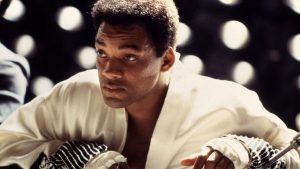 Focussing on a decade of the iconic life of Muhammad Ali, this 2001 biopic by Michael Mann saw Will Smith take up the daunting task of portraying the legend. The movie covers his life from first capturing the world title, then his conversion to Islam, his ban from boxing which was a result of his protests against the Vietnam War, and finally his comeback and recapturing of the title in the epic Rumble in The Jungle match. Though the film was not a box office success, however, the critics praised the direction, cinematography and Smith's acting.
8. The Jericho Mile (1979)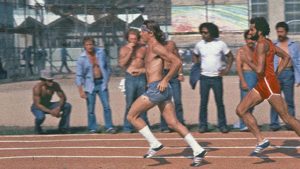 Mann made this fracture directly for the television in 1979 and it surely is a hidden gem. Peter Strauss plays the role of Larry Murphy, a convicted prisoner in for murder, who through certain circumstances gets a chance to participate in the Olympics. This movie was filmed at Folsom Prison, with many of the actual prisoners appearing as extras. It also managed to win 3 Emmy Awards, while receiving high praises from all leading newspapers and tabloids. Many consider it worthy enough to be a TV film classic and worthy of a feature release.
7. Public Enemies (2009)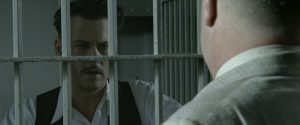 Public Enemies is the real-life story of American mob boss John Dillinger, Baby Face Nelson and Pretty Boy Floyd who were smugglers greatly active in the Depression era. The story follows their crimewaves and the birth of the FBI to counter the same. Johnny Depp plays Dillinger while Christian Bale dons the role of FBI Special Agent Melvin Purvis. The movie was greatly appreciated owing to its honest portrayal of life in 1930s America, while Depp received lofted praises from all around for his portrayal of Dillinger.
6. Collateral (2004)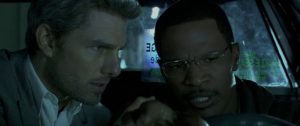 This 2004 neo-noir crime film by Mann stars Tom Cruise as a contract killer who is out one night to complete his mission of killing multiple people throughout L.A., and Jamie Foxx is an honest taxi driver whom this killer threatens into driving him around till his job is done. Jada Smith and Mark Ruffalo star in supporting role. Mann wonderfully manages to keep up the pace of this intense piece of cinema, and moments of silence between action sequences make each such sequence more welcoming. The movie was unanimously praised by critics and also performed successfully at the box office. Both Cruise and Foxx received praises for their performances.
Read More: Christopher Nolan Movies