5. Thief (1981)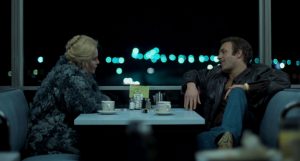 Thief is the feature film debut by Michael Mann and was written, directed and produced by him. Adapted from the novel 'The Home Invaders: Confessions of a Cat Burglar' by real-life jewel thief John Seybold. The movie is about this highly skilled jewel thief played by James Caan who wants to give up his life of crime and settle down with his girlfriend. But only after one last score. This last job turns sour as he associates himself with Leo, an Italian-American mob boss from the Chicago Outfit. Things soon turn dangerous and deadly. The movie received widespread critical acclaim with a 96% rating on Rotten Tomatoes.
4. The Last of The Mohicans (1992)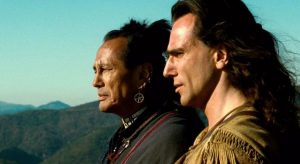 Based on the classic novel by James Fennimore Cooper, this 1992 picture by Michael Mann stars the legendary Daniel Day-Lewis as Hawkeye, a Mohican scout who has fallen in love with Cora, a British officer's daughter, and their enemies in the battle for America. The movie received great responses from critics and was also a major box office success. It won an Academy Award for best sound as well.
3. Manhunter (1986)
Based on the book Red Dragon by Thomas Harris, this 1986 crime horror film by Mann is about FBI profiler Will Graham (played by William Petersen) and his attempts to catch Tom Noonan as serial killer Francis Dollarhyde. Graham takes the help of another famous serial killer, Dr. Hannibal Lecktor (note the spelling) to catch Dollarhyde. Brian Cox plays Hannibal in this movie. Mann's use of art deco style of architecture, pastel colors and glass bricks gives the movie a nuanced stylization which was considered overdone by some critics back then, but the movie has been receiving positive reassessment in recent times.
2. The Insider (1999)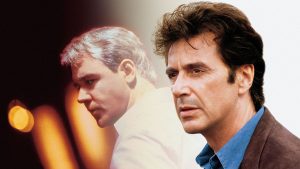 Starring the great Al Pacino and Russell Crowe in leading roles, this 1999 thriller film was adapted by Mann from a Vanity Fair article. Pacino plays the role of Bergman, a journalist who interviews Wigand (Crowe) a former executive in a tobacco company who goes for the interview in order to reveal dark truths about the tobacco industry. The movie was widely acclaimed and received some of the best reviews of Mann's career. From Roger Ebert to Newsweek magazine to The New York Times, all were in unanimous praise of the film.
1. Heat (1995)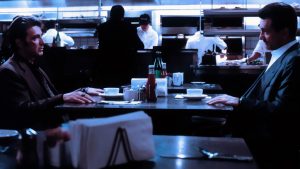 This dark neo-noir movie by Mann is most famous for bringing two legends of the screen and longtime friends Al Pacino and Robert De Niro together onscreen for the first time. While Pacino plays Vincent Hanna, a Lieutenant at LAPD who comes across some extremely well-executed robberies, De Niro portrays the role of Neil McCauley, the chief among the robbers responsible for these scores. What follows is a cat and mouse chase between two people who just won't give up because according to them they are the best at what they do. Mann's script and the performance of the two leading actors received wide praises. The literary quality of the film with its psychological perceptions of modern men and the relationship between criminals and policemen also received widespread appreciation.
Read More: Ridley Scott Movies