Many a times we come across a movie performance from an actor that stays with us more because we never saw it coming from him/her! Sometimes, we also get pleasantly surprised because a writer and/or director come to pull a bad actor out of his slumber and make him deliver something that we would never expect out of him. This list is all about such performances that not only glittered on the filmography chart of some of these actors but, also left us with some good yet, dusty pieces of the Indian cinema. All the actors listed here are not necessarily bad but, are rather those who have failed to gain popularity for their acting talent. So, let's take a look at the silver linings of best performances of their acting careers of the popular bad actors.
1. Yuva – Abhishek Bachchan (2004)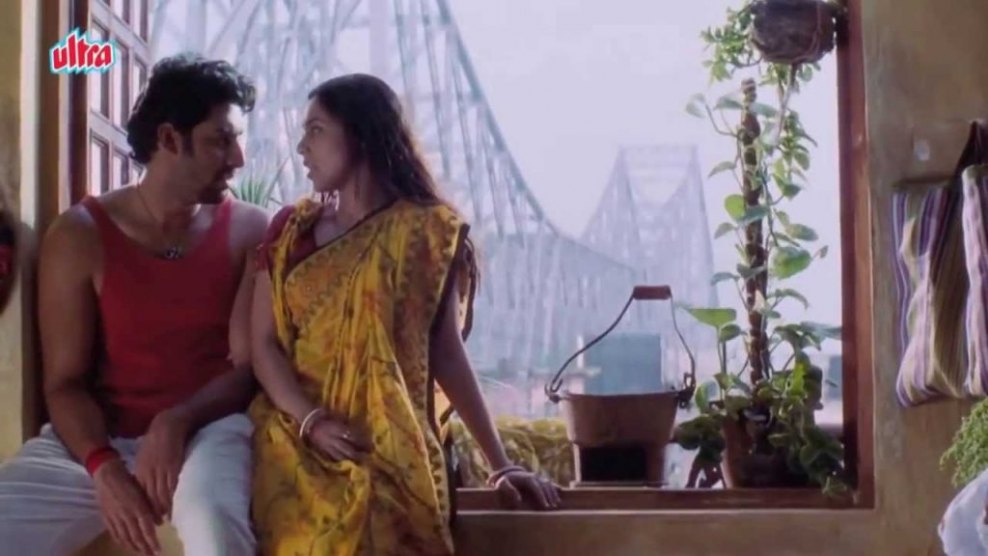 The reason why I start this list with Abhishek Bachchan is not because I think he tops the list of bad actors but rather because I want to prove that he is not one. 'Yuva' is a classic example of a good director being able to extract a strong performance from a decent actor. 'Lallan Singh' in Mani Ratnam's 'Yuva', could have been the first glimpse of Jr. Bachchan's (fondly known as Amitabh Bachchan's son) fiery act where he caught the eyes of the critics as well as the audience as an actor of substance! He gave quite a convincing performance while playing this earthy, impulsive goon where this character in itself was in defiance with his earlier filmography. Be it his crackling chemistry with Rani Mukherjee or the sheer ease with which his character carried out physical violence, this role gave the actor an added shade to his eyes (kohl) and also to his body of work where he stood out in the string of strong performers such as Rani Mukherjee and Ajay Devgan.
2. Guru – Abhishek Bachchan (2007)
The second entry on this list is of the same actor who gave another smashing performance of his career under the direction of the same brilliant director- Mani Ratnam. This time we are talking about 'Guru'. This film, based loosely on the life of the Indian businessman Dhirubhai Ambani, gave Jr. Bachchan a chance to register himself as a serious actor. Under Ratnam's crisp direction, he got a chance to create a panorama of the protagonist, Guru Kant Desai's life- from a dreamy youth to an ambitious seller to a shrewd and successful businessman. Abhishek might not be often praised for his acting but, this movie can surely be touted as one his best movie performances.
3. Dev – Fardeen Khan (2004)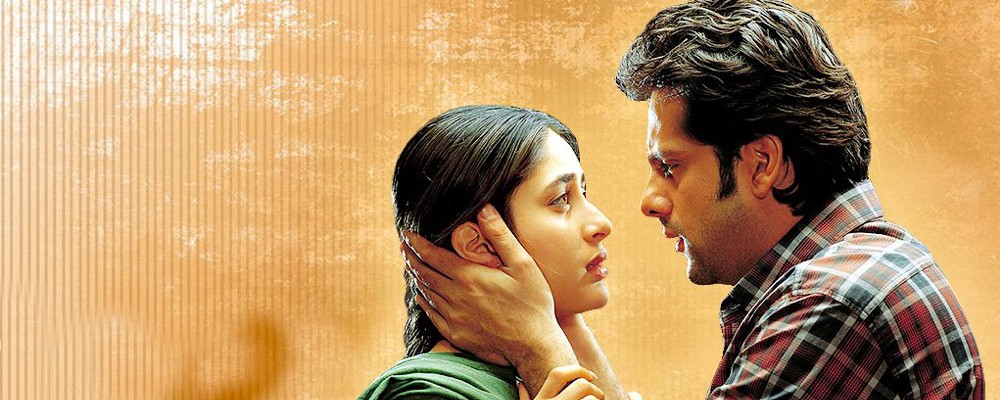 Fardeen Khan is someone who can now be put into the list of some of the forgotten actors apart from being a bad one. He is also not someone who will be remembered much for his acting talent but one movie of his acting career which he must definitely be proud of is- 'Dev'. With acting stalwarts such as Amitabh Bachchan and Lt. Om Puri, this movie gave him a good chance to make his presence felt due to his pivotal role. As an innocent Muslim youth who is misguided and misled on the path of violence, Fardeen looked true to his role in this serious Hindi drama.
4. Fida – Fardeen Khan (2004)
Another movie performance of Fardeen's which stood out in his career till date (despite the fate of the movie) was in the movie 'Fida'. He convincingly played the role of a suave, romantic con who would go to any extent for money and his love. He was refreshing as a villain in this romantic-thriller as he astrayed from over-the-top dramatic punch lines or moves. Also, not to forget that his steaming chemistry with actress Kareena Kapoor stole more praise in this movie as compared to Shahid Kapoor's with her.
5. Namaste London – Katrina Kaif (2007)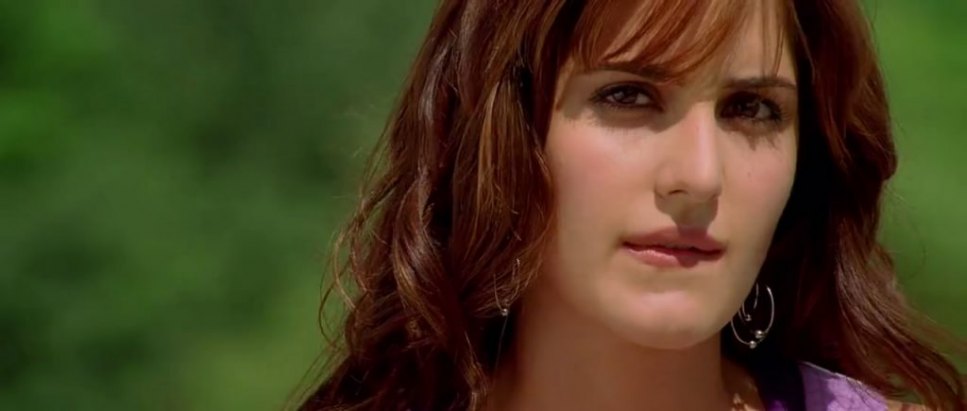 Now, here is another entry of an actor who is rarely lauded for her acting no matter how much is she loved for her on-screen charm. Yes! Katrina was an easy choice for this list as she makes the cut for both the criteria in question i.e. the best movie performance by a bad actor. She played quite herself in the movie 'Namaste London' i.e. a London-based girl of an Indian origin and, perhaps that was the reason that she seemed to be quite authentic in her performance. Her British accent also worked in her favour for the first time. But, let us not take away the credit from her naturally mischievous, brattish demeanour which suited her character 'Jazz' so well that we can easily remember it as one of her best performances till date.
6. Hera Pheri (Series) – Suneil Shetty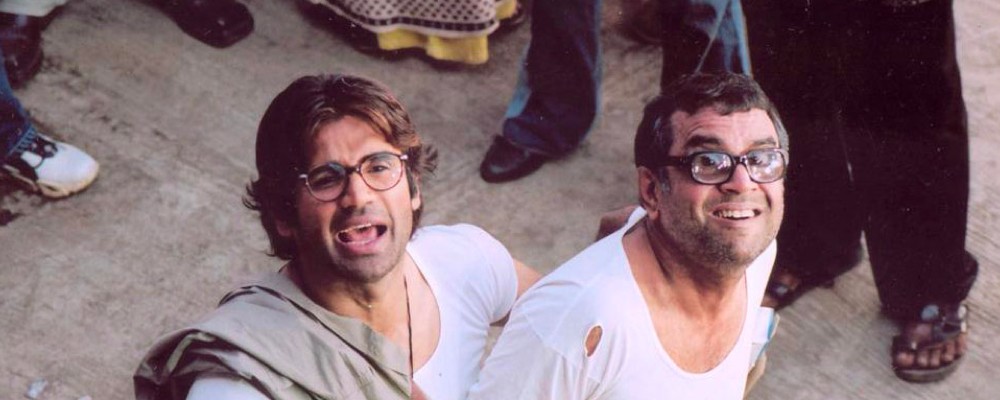 Suniel Shetty is an actor who was never known for his bundle of acting talent but, rather his luck with box-office commercials. However, I deny that he could have been passing all these good years in Hindi cinema on sheer luck. And one movie that can totally speak in favour of the actor in him is- 'Hera Pheri' (2000) and even the sequel that followed after its success. Suniel's comic timing had been noticed earlier but it was never used so well at the forefront as in this film, in which he played the role of Ghanshyam a.k.a Shyam who is poor with both money and luck. His tuning with the other two lead actors Akshay Kumar and Paresh Rawal is also tremendous and promises you nothing less than a laugh riot.
7. Fiza – Karisma Kapoor (2000)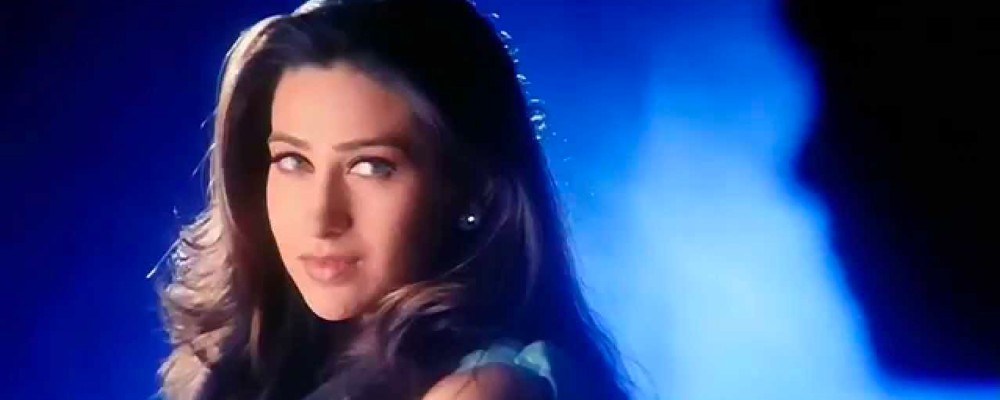 Karisma Kapoor's mention might not be completely justified here as she is not entirely tagged as a bad actor but despite the long trail of successful films behind her, she was known largely for her chemistry with actor Govinda or her dance sequences. However, it was much later in her career that she was taken seriously as an actor and was given some power-packed roles. With movies such as 'Raja Hindustani' and 'Dil Toh Pagal Hai' (which also won her a National Award), she made her strong mark and was recognised by filmmakers of the arty league. That's when she bagged Khalid Mohammed's action-crime-drama- 'Fiza', where she played the role of a Muslim girl who goes against all odds in search of her lost brother with much conviction and, did good justice to the protagonist's responsibility in a film as sensitive as this one.
8. Zubeidaa – Karisma Kapoor (2001)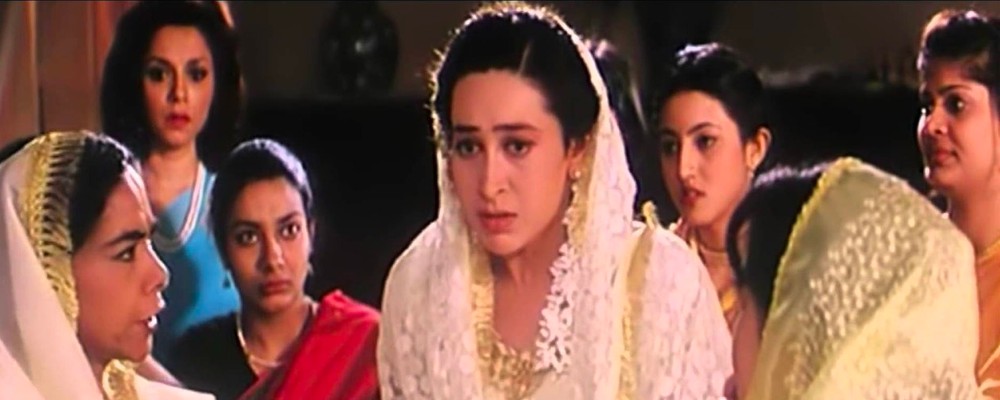 Just to do justice to the work of this actress, I must bring in the mention of 'Zubeidaa' which made Karisma Kapoor stand in the same line as some of the best actresses of her reigning time in Indian cinema. Working with Shyam Benegal and playing the title role as meaty as 'Zubeidaa' was a feat for any actress at the time. Karisma did justice to the portrayal of the ill-fated actress not only with her looks but, also with her exemplary performance. This was undoubtedly one of her strongest on-screen performances and of a kind that had been missing from her earlier movie-graph.
9. Andaz Apna Apna – Salman Khan (1994)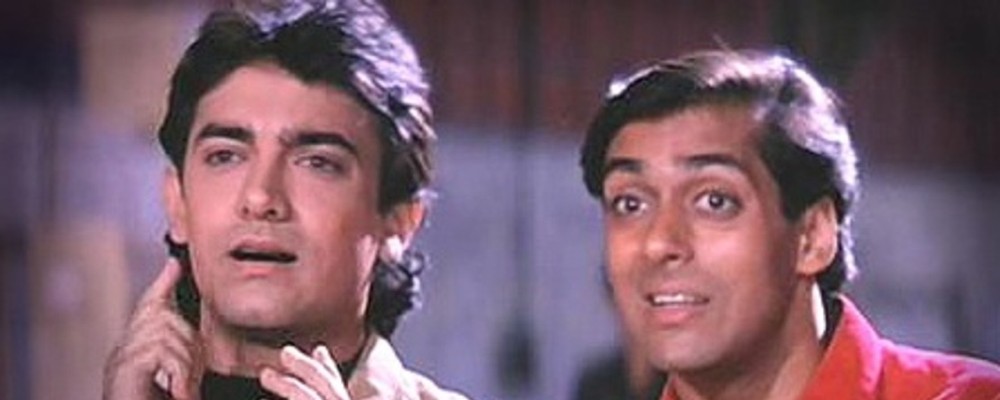 Now, the mention of this Bollywood Superstar in this list is apt as his performances are rated as 'entertaining' at best. Rarely have we seen him collecting accolades for his acting skills. However, the performance which takes me back in time as an audience to applaud the sheer innocence and comic timing of this performer is Rajkumar Santoshi's cult comedy- 'Andaz Apna Apna'. Now, this movie which rested a whole-half on the shoulders of Amir Khan could give no-less credit to Salman for his charm and ease with which he played Prem, a young boy whose ambition was to day-dream about becoming an actor and marrying a rich high-society girl.
10. Khakee -Tusshar Kapoor (2004)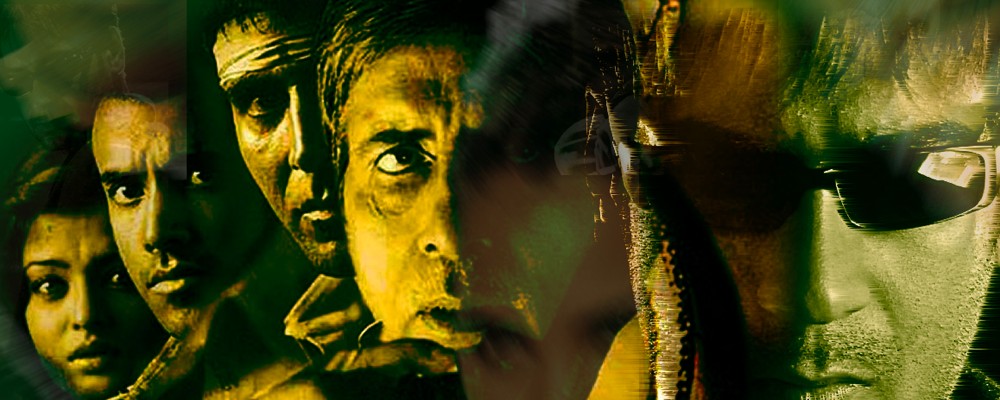 He is one actor who you would have probably expected on this list since we are talking about recent years of Hindi cinema. Tusshar Kapoor was another star kid who came on the block as a romantic hero and who hardly gave much glimpse of his acting potential. However, director Rajkumar Santoshi's 'Khakee' was one movie where he was able to make his presence registered in the minds of the audience despite his smaller role and the fact that the cast (Amitabh Bachchan, Aishwarya Rai Bachchan, Akshay Kumar, Ajay Devgan, Atul Kulkarni) was too heavy for any young actor for that matter. He looked sincere in the role of a young, diligent and honest police officer.
11. Golmaal Series – Tusshar Kapoor
Another milestone and perhaps the biggest in Tusshar's career graph is the action-comedy series 'Golmaal' ('Golmaal: Fun Unlimited', 'Golmaal Returns' and 'Golmaal 3'). With characters buzzing with high-energy amidst crazy action sequences and crazier laugh riots is Tusshar's mute presence named Lucky (he plays a mute) who you must not dare to assume as someone meek. Lucky's presence is crucial to some of the funniest scenes in this series. Who would have known that Tusshar had his funny-bone hidden if it were not for director Rohit Shetty, who is known for his brilliant action-comedy flicks!
12. Jaane Tu Ya Jaane Na – Imran Khan (2008)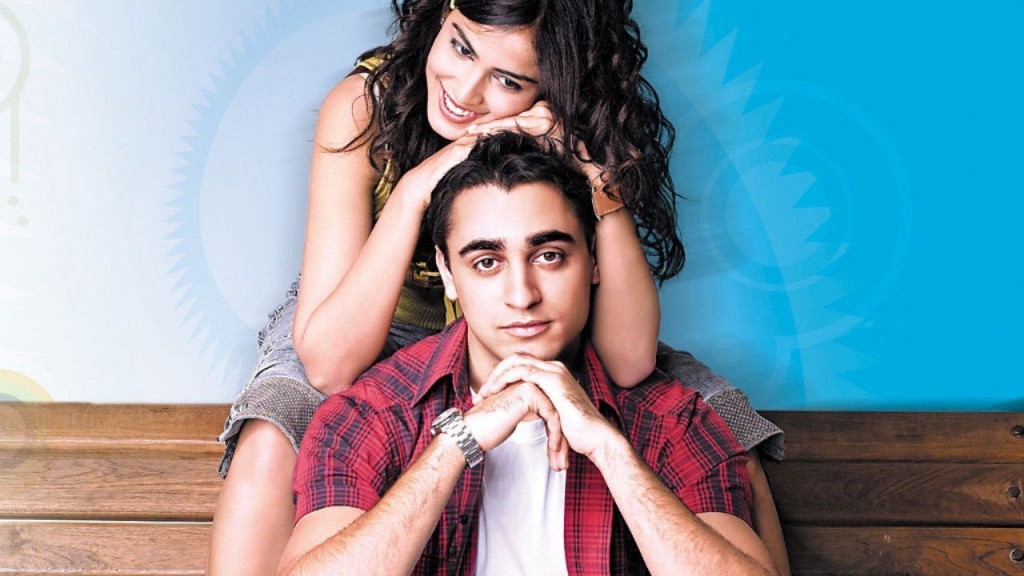 Without gushing much about 'Jaane To Ya Jaane Na', I'd rather speak about the actor who started his career with it- Imran Khan. As a debutant, Imran did show much promise as Jay (a young middle-class boy who lives with his widow mother who is a Social Worker), at least with the signs of becoming the next best romantic hero of Bollywood. It is sad to have lost him, after this spark of a performance, in the barrage of many such similar and a few different yet, fluffier films. As an audience, I appreciated his work the most in this movie as he showed great potential to have given an adorable performance alongside veteran actor, Ratna Pathak (who played his mother). Despite a great start, this actor could never earn a bigger praise for his performance.
13. Hasee Toh Phasee – Sidharth Malhotra (2014)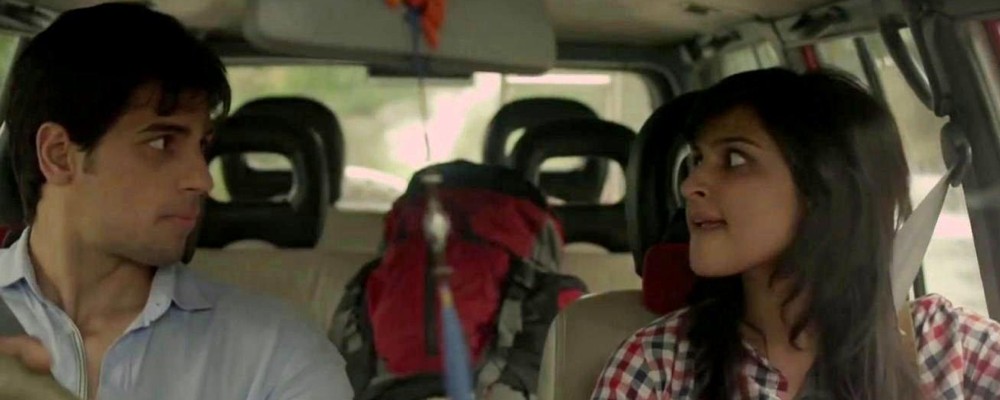 'Hasee Toh Phasee' was a fresh, dramatic-romcom from which one would hardly have any expectations to lif someone's falling graph of acting. But, the script and the direction saves all, including Sidharth who is hardly able to up his game purely on the strength of his acting, till now. This movie doesn't allow him much but it does give him the space to crawl in the possibilities of playing a simple guy-next-door who is struggling to keep his career and relationship going. His character Nikhil juggles but, plays fair. Sidharth has never looked more true and natural on screen.