We are into the tenth and final year of this decade. A decade that has given us some truly wonderful films. Will 2019 cap off an exceptional decade on a high? That's too early to tell, but what we can surely confirm that 2019 does look very promising in terms of the movies that are scheduled to release this year (Check out here).
2018 was an all-around great year for films. Marvel movies like 'Avengers: Infinity War' and 'Black Panther' smashed box office records. Even a film like 'A Star is Born', which many had deemed to be too avante grade to make a dent at the box-office, made more than $200 million in the US alone. Animation, Action and Disney continued their superb show by raking in millions in revenue. Foreign and indie films did well too. But one thing that 2018 will be remembered the most for is the rise of Netflix to become a truly recognized cinema brand. While it has always been known to produce great TV, with 'Roma' Netflix has proved that it means business. I won't be surprised if the next decade belonged to Netflix.
Anyway, let's come back to 2019. We can only hope that 2019 is at least as good as, if not better than, 2018. Even though not much has not been seen in 2019, let's start listing down the best among the films that have released or are scheduled to release (that I have seen). We will updating this list every month. With that said, here are the top films of 2019.
5. Hotel Mumbai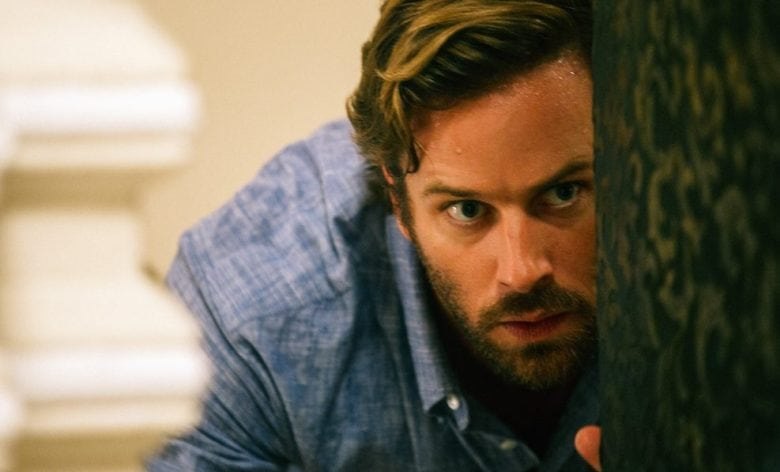 'Hotel Mumbai' wastes no time in setting up the story or characters and moves along at breathtaking speed. As terrorists roam inside the hotel killing anyone who comes in their sight, the film becomes tenser when several guests are trapped inside a chamber on the sixth floor of the hotel. A couple of scenes in the film — one involves a baby — will have you chewing your nails. In the middle of all the action, the film also tries to remind us that the only way to tackle evil is by remaining united — and not by seeking out differences. Overall, the film works very well as a gripping thriller with non-stop action. But is that enough?
There are two main issues with the film: one technical and another ethical. While the film works as an action-thriller, it doesn't work an emotional drama. You hardly care for the characters, expect a couple of them. So, even when they die you don't necessarily shed tears. I think Maras should have spent a little more time introducing us to the characters. In films like these, building an emotional connection with audiences is as important as telling a gripping story.
4. Velvet Buzzsaw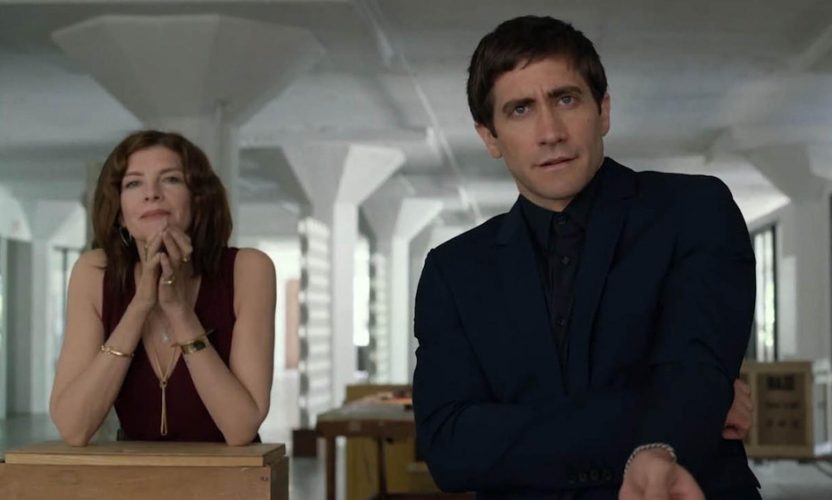 The mildly bizarre nature of the story may have put some viewers off, but overall 'Velvet Buzzsaw' is quite an enjoyable fare. It is as much a satire as it is a horror film. Horror here is merely a presentation tool, and while that choice in itself is questionable as any other idea or the film itself, it's presented in a manner that is tastefully done, enough to keep you invested in its shy of two hours of bizarre happenings and subtle commentary. Dan Gilroy, the director of the film, chooses to showcase the dichotomy that is at the very core of the idea of critique, and how subjective everything is: even the very neural genesis of an idea, leave alone the idea itself, and the theory that would suggest such. Don't give it a second thought before catching it on Netflix.
3. Everybody Knows
'Everybody Knows' follows Laura (Penélope Cruz) who travels from Argentina to her small hometown in Spain for her sister's wedding, bringing her two children along for the occasion. Amid the joyful reunion and festivities, her eldest daughter is kidnapped. As the family frantically tries to locate her whereabouts, past secrets and grudges start rearing their ugly head.
'Everybody Knows' is everything that you have come to expect out of a Farhadi film. A story that starts with a troubled family at its centre – a familiar territory for Farhadi – and then evolves into a gripping suspense drama where slowly one by one the deeply buried secrets reveal themselves. The opening moments of the film are particularly impressive, where we are introduced to the family and the place. The wedding celebrations are shot in close-ups to create an immersive effect. And even though, the celebrations are loud and fun-filled, Farhadi also manages to create a sense of impending doom. As the tension mounts and skeletons buried in the closet come out, you brace yourself for an explosive finale.
2. Teen Spirit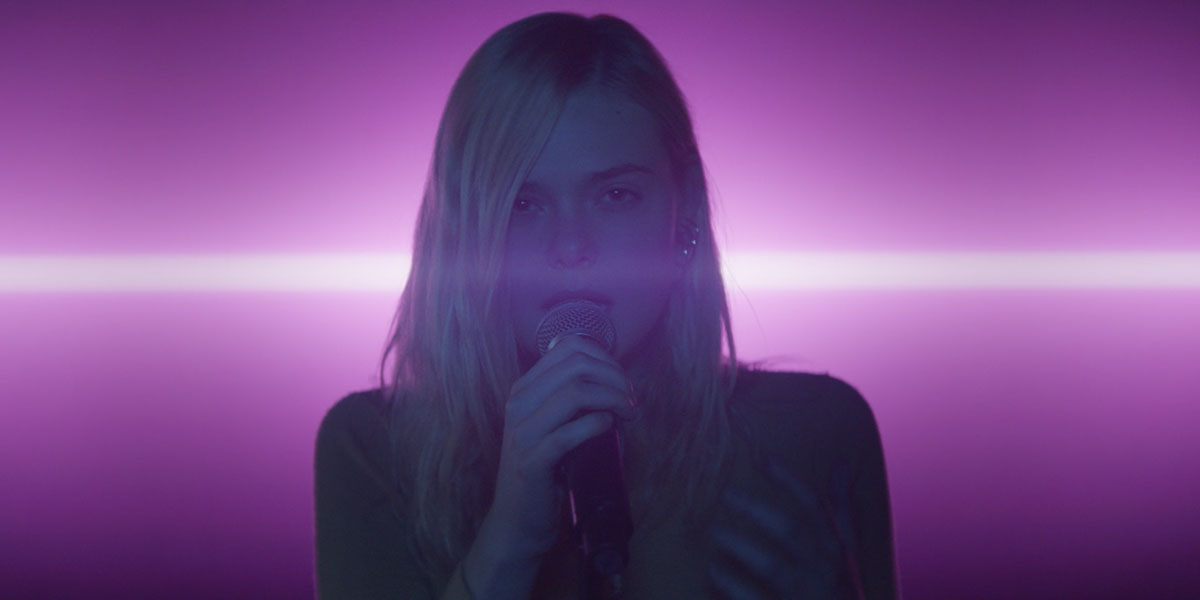 'Teen Spirit' follows 17-year-old Violet (Elle Fanning) who lives with her mother on a small farm on the Isle of Wight. Her days are spent doing chores, waiting tables, and attending secondary school, where she keeps to herself. She's also a gifted singer who likes to sing and dance in the privacy of her room. One day, out of her nowhere, opportunity strikes her door when a talent hunt group comes to her town searching for singers for a Reality TV show Teen Spirit. Violet decides to participate in the audition with the hep of Vlad (Zlatko Buric), a once-celebrated opera singer who is also an alcoholic. In the end, 'Teen Spirit' turns out to be a story of courage and friendship that will move you to tears.
The film is the directorial debut of actor Max Minghella (The Handmaid's Tale) who shows amazing control and understanding of the medium. He exactly knows when to push your emotional buttons. What is also impressive about the film is its cinematography that is a mix of dimly-lit visuals and razzle-dazzle of music-videos. But the real star of the show is Elle Fanning. In fact, 'Teen Spirit' won't be the film it is without Elle Fanning. She sings like there is no tomorrow (she has a voice that can even established singers jealous). She dances like a dream. She performs like an ace rock star. In short, she is just scintillating from start to finish.
1. Climax
Climax is about a troupe of young dancers who gather in a remote building to rehearse a dance performance. Following an unforgettable opening performance, the troupe begins an all-night celebration. But that soon turns into a nightmare as the dancers discover the sangria that they have been drinking was laced with LSD. What follows is absolute chaos and mayhem that end in a devastating climax.
While I am sure many will be repulsed by the film, I was engrossed right till the end. Initially by the captivating dance routines — magnificently choreographed and amazingly well-shot — and later by the sheer madness that ensues. Noe surely was in an experimental mode — as he always is — when he made the film, but little must he have known that his crazy experiment will actually turn out to be his best film till date.
Read More: Best Movies of 2018