Bringing together A-list star cast for a film can be quite a challenging task. There are many factors that are to be considered while casting popular stars in a film. The acting abilities, their star power and how that can be used to make the film a massive success and so on. The filmmakers should ensure that the stardom of the actors do not overpower the characters they are playing and this is where the actors are really tested to their limits. We've had some amazing movies featuring ensemble movie casts but very few have been really successful, critically and commercially. So, let's take a look at the list of top all stars cast movies. These movies have the biggest star casts. You can watch some of these movies on Netflix, Hulu, or Amazon Prime.
15. Ocean's Eleven (2001)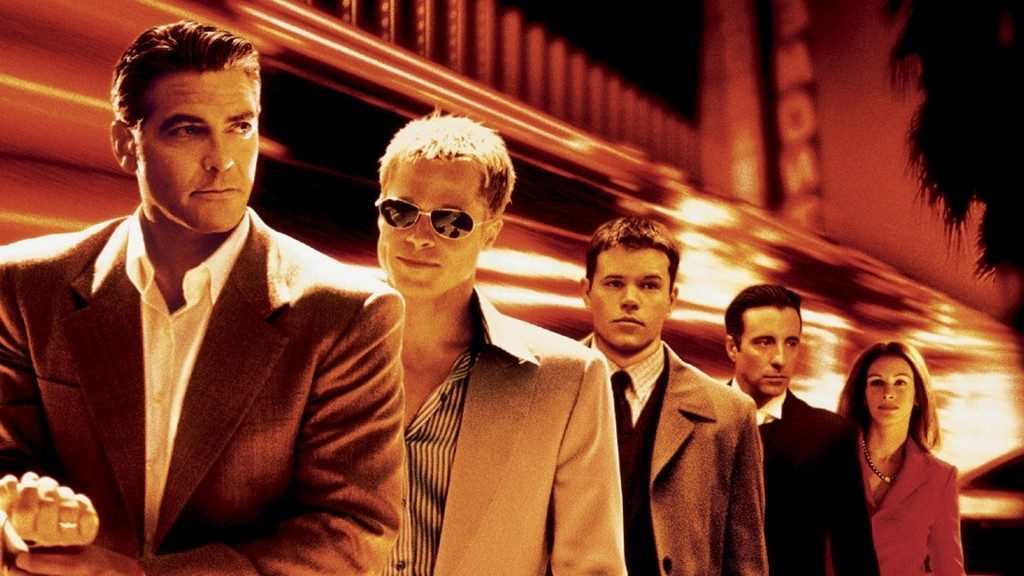 A film starring George Clooney, Brad Pitt and Matt Damon had to be cool and stylish and Steven Soderbergh got it bang on with this fun flick. 'Ocean's Eleven' tells the story of a gangster who assembles a team of eleven people in order to rob three big casinos owned by Terry Benedict. It's an absolute fun ride throughout and barring that one famous plot-hole, the story is pretty consistent and supported by neat performances from its stupendous cast. It's bold, stylish, exuberant and endlessly entertaining.
14. The Departed (2006)
Not among Martin Scorsese's greatest works but 'The Departed is still a finely crafted piece of crime drama that boasts of a stunning cast which includes the likes of Leonardo DiCaprio, Matt Damon, Jack Nicholson, Mark Wahlberg and Martin Sheen. Performances in a Martin Scorsese film are always top notch and 'The Departed' certainly succeeds in that aspect. Both DiCaprio and Wahlberg are superb in a cat and mouse role and carry on the film's energy while Wahlberg bursts out with occassional show stealing moments. The great Jack Nicholson is wildly over-the-top but manages to entertain like he always does.
13. Catch Me if You Can (2002)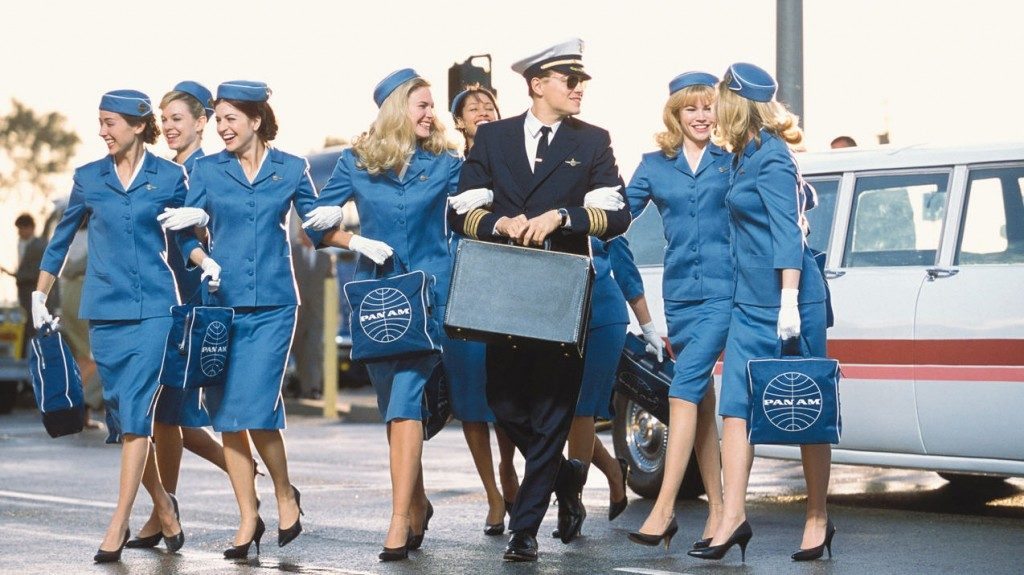 So you have a cast that features Leonardo DiCaprio, Tom Hanks, Martin Sheen, Christopher Walken and Amy Adams and the director's name happens to be Steven Spielberg. Well, what else do you need? 'Catch Me If You Can' follows a charming young man who cons people by posing as Pan American World Airways pilot, Georgia doctor and Louisiana parish prosecutor and forges numerous cheques before his 19th birthday. DiCaprio plays the real life Frank Abagnale and brings in the much needed charm and exuberance to the role, balanced by the matured elegance of Tom Hanks.
12. Short Cuts (1993)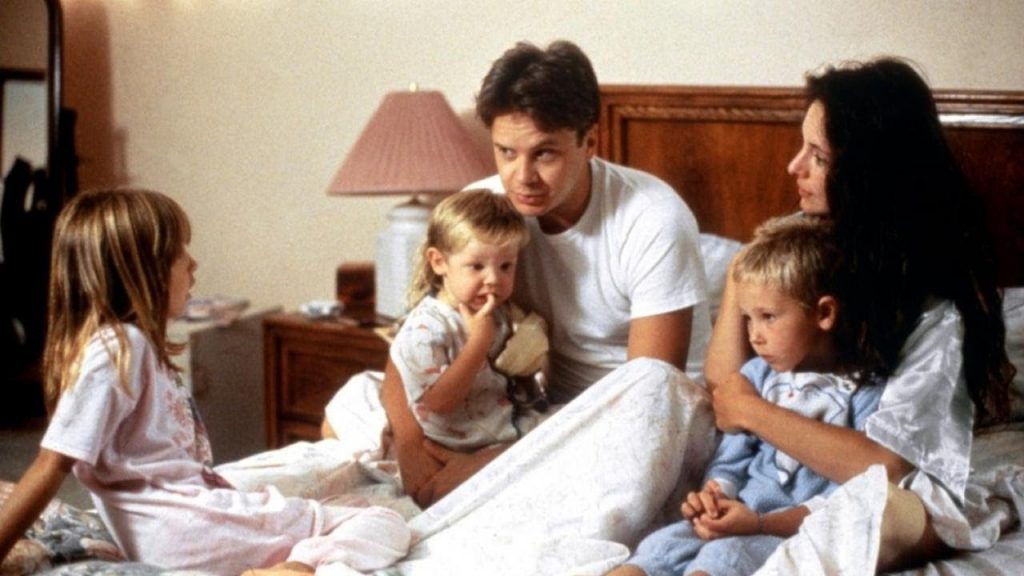 The Robert Altman classic that inspired Paul Thomas Anderson's epic family drama, 'Magnolia' featured an ensemble cast including Julianne Moore, Tim Robbins, Jack Lemmon, Frances McDormand, Robert Downey Jr. and Jennifer Jason Leigh. The film tells the stories of various interconnected lives in a poignantly comic exploration of chance, luck death, accidents and infidelity. Altman's direction is utterly absorbing and the characters are extremely well etched which lets you emotionally invest yourselves in them. Parts of it look slightly dated but nevertheless it's still fine piece of drama from the master.
11. Moonrise Kingdom (2012)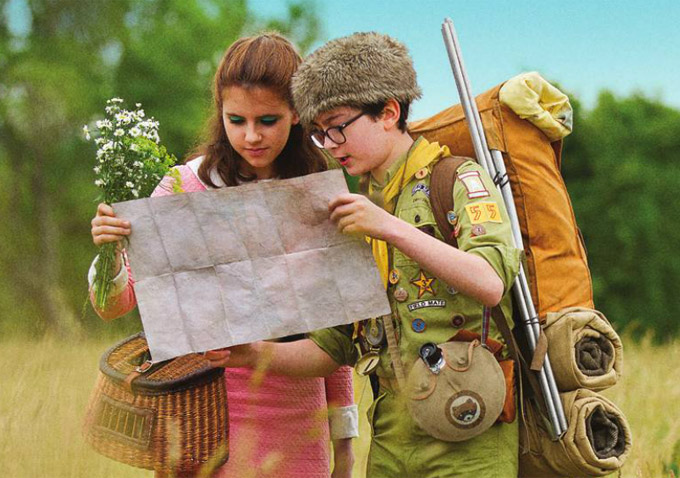 The images in Wes Anderson's films are striking and give you the feel of reading a story book. This is perhaps best displayed in his quirky romantic drama 'Monnrise Kingdom'. The film follows a young couple who run away together but as a violent storm approaches, their worried parents and teachers set out to bring them back. The film features a flamboyant cast including the likes of Edward Norton, Bill Murray, Frances McDormand, Bruce Willis and Tilda Swinton and they all deliver such distinctively quirky performances, so characteristic of an Anderson movie.
10. Contagion (2011)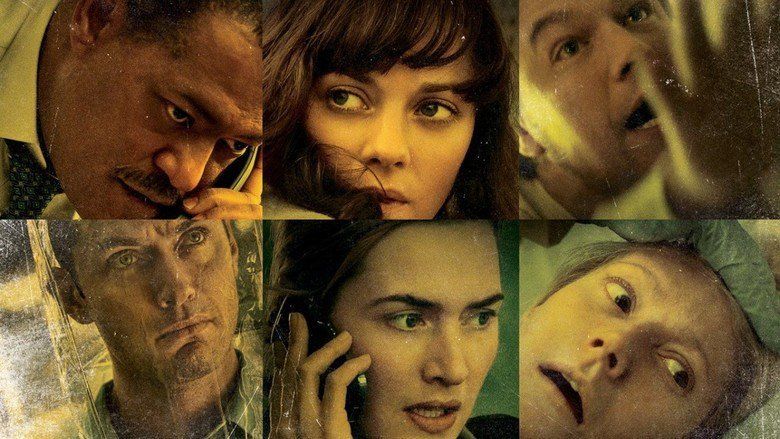 This medical thriller has a dream cast that features Kate Winslet, Marion Cotillard, Jennifer Ehle, Matt Damon, Gwyneth Paltrow, Jude Law and Bryan Cranston. The film follows several lives disrupted by an epidemic as the Centers for Disease Controls struggles to curb its spread. The writing is sharp and Soderbergh's astute direction gives the film a startlingly authentic feel that lets its stupendous cast deliver naturalistic performances. A raw, compelling piece of thriller that is genuinely affecting and remarkable clever.
9. Boogie Nights (1997)
'Boogie Nights' signaled the arrival of a young filmmaker who would go on to become one of the greatest auteurs of our times. And with films like 'Magnolia', 'There Will Be Blood' and 'The Master', Paul Thomas Anderson did cement his place as one of the modern greats of cinema. 'Boogie Nights' isn't on the level of his greatest works but is still an exhilarating work featuring an amazing star cast including a young Julianne Moore, Burt Reynolds, Philip Seymour Hoffman and a young Mark Wahlberg at the helm. The film heavily displays Anderson's Scorsese influences and characteristically features stunning performances from its cast. It's wild, exuberant, emotional and so full of raw energy.
8. Interstellar (2014)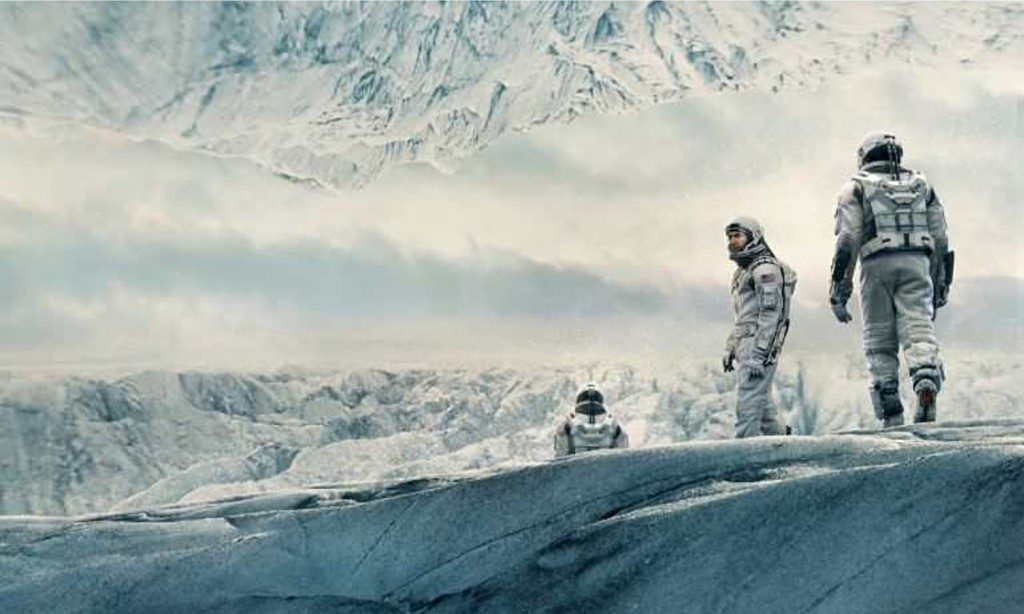 Christopher Nolan's most ambitious and personal endeavor features a stunning cast that features the likes of Matthew McConaughey, Anne Hathaway, Jessica Chastain, Michael Caine, Casey Aflleck and Ellen Burstyn. 'Interstellar' is a gorgeously flawed masterpiece that explores and questions the purpose of human existence and the future of humanity in a way that would leave you in complete awe. Performances in a Christopher Nolan film aren't the most nuanced, complex ones but McConaughey is heartbreakingly honest as a father who's had to leave his young daughter and go on a lifetime mission. Chastain, Hathaway, Affleck and the ever reliable Caine give it their best in crafting one of the most memorable space ventures in cinema history.
7. Birdman (2014)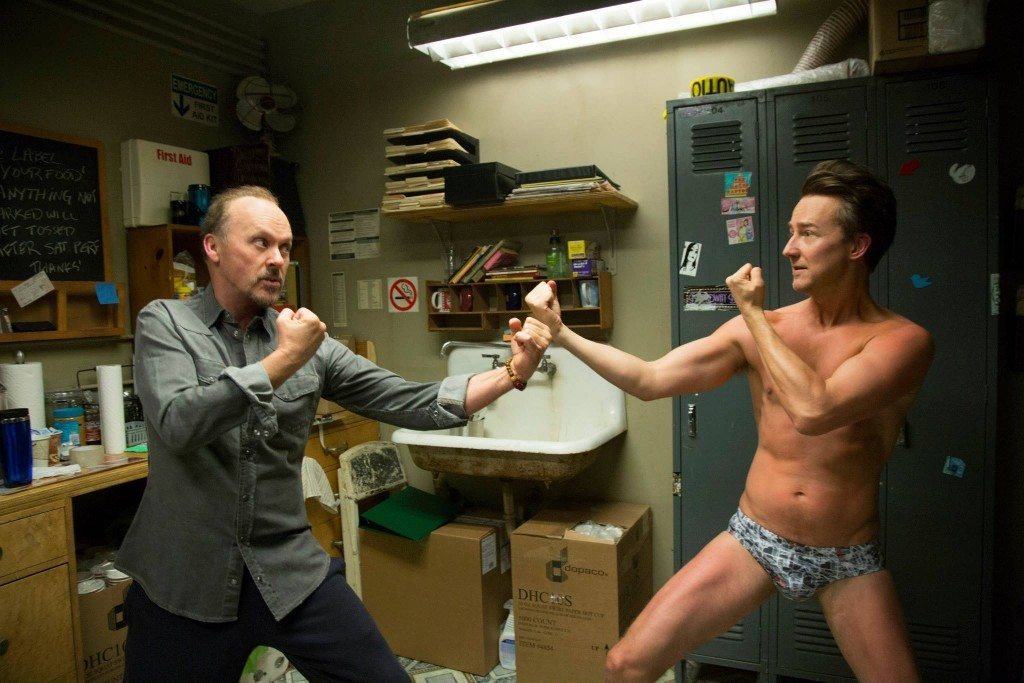 Alejandro Inarritu's wildly energetic satirical drama features a stunning cast including Michael Keaton, Edward Norton, Naomi Watts, Emma Stone and Amy Ryan. 'Birdman' tells the story of a faded Hollywood superstar who is desperate to feel alive again and to prove his artistic worth, decides to work on a Broadway production. Keaton steals the show in a performance of a lifetime but Norton fiercely displays his quirky side with remarkable ease. Watts is expectedly good and Stone is endearingly mysterious and gorgeously vulnerable.
6. Pulp Fiction (1994)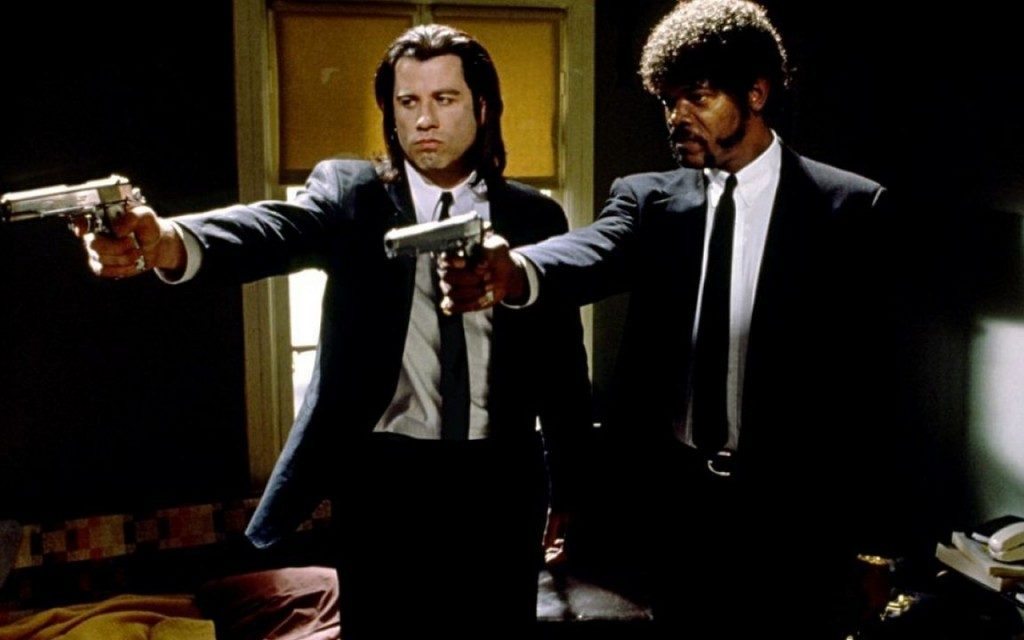 John Travolta, Samuel Jackson, Bruce Willis, Uma Thurman. Well, who else do you need in a movie? Quentin Tarantino's iconic black comedy flick is famous for its memorable acting performances and appearances. Performances in a Tarantino films are often pretty quirky and eccentric and the actors here, especially Travolta, Jackson and Thurman brilliantly manage to find the right tone. Jackson is unforgettable as the Hamburger loving, jheri curled gangster who mouths lines from the bible before killing his enemies. Travolta is memorable and Uma Thurman is gorgeously seductive as the mysterious wife of the most feared gangster in the city.
5. Heat (1995)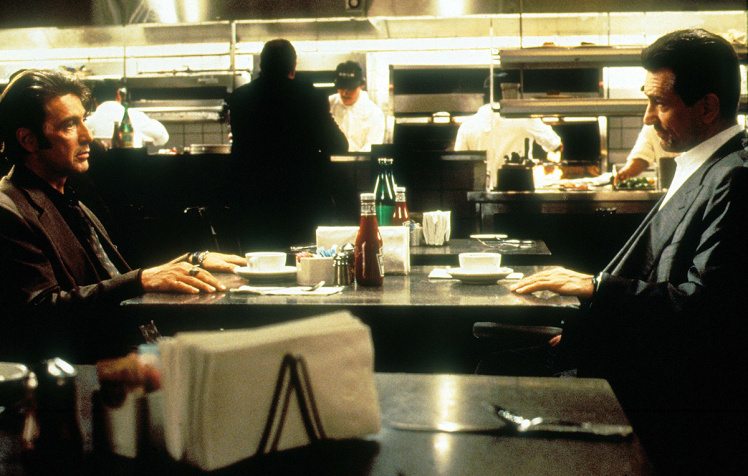 When you have Al Pacino and Robert De Niro in a movie, there are high chances that the rest of the cast might look pretty dull. But the supporting cast which included the likes of Jon Voight, Natalie Portman, Val Kilmer and Ashley Judd in Michae Mann's 'Heat' brilliantly stood up to the two stalwarts. De Niro upstages Pacino in the famous diner scene and is the star performer of the film but Kilmer, Portman, Judd and Voigh are near perfect in their roles as Mann crafts one of the most elegantly stylish action thrillers of all time.
4. Dazed and Confused (1993)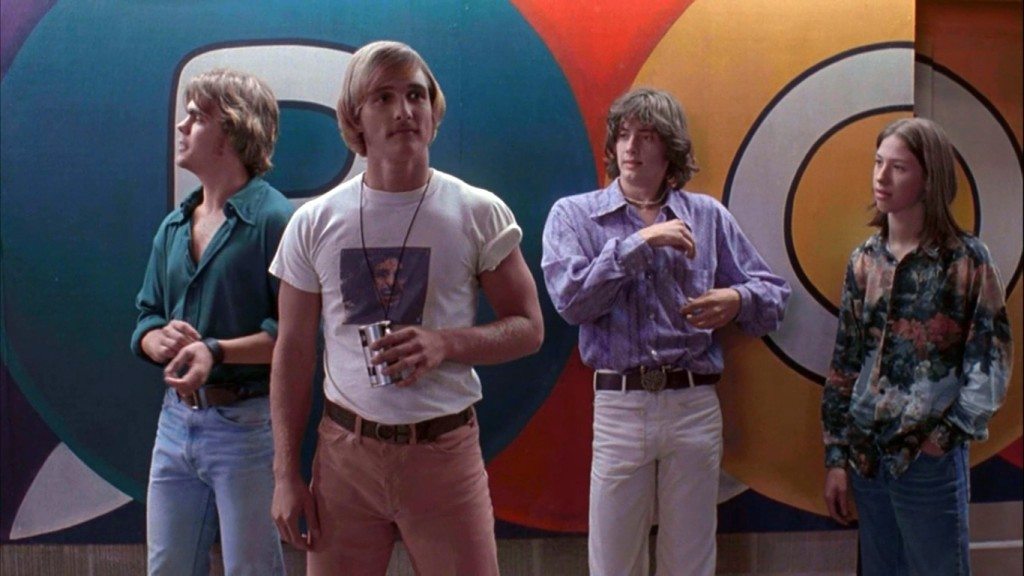 What an absolute blast of a film! Richard Linklater's iconic coming-of-age drama features a young ensemble cast including Matthew McConaughey, Ben Affleck and Milla Jovovich. The film revolves around a bunch of teenagers who have a blast on the last day of high school, indulging in drugs and various other activities. Linklater beautifully manages to capture the aura of its time using the psychedelic soundtrack and various cultural references that reflected the 70s. The dialogue writing is crisp and performances flow out naturally in true Linklater fashion. Mathew McConaughey's line "Alright! Alright!" has become one of the most iconic catchphrases in cinema history.
3. American Beauty (1999)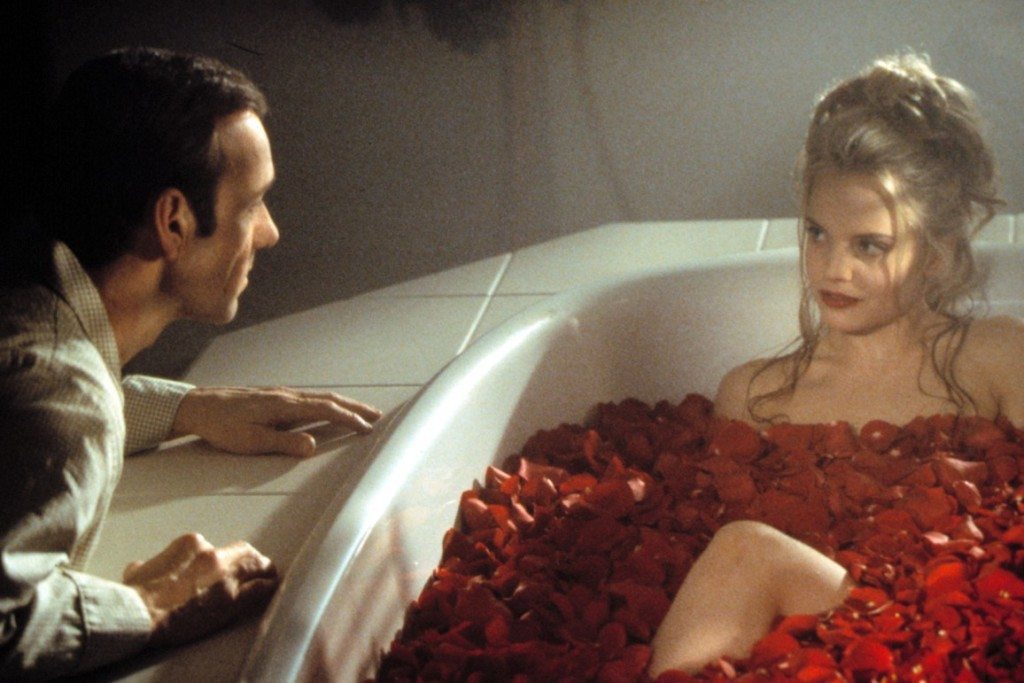 This might come off as a strange choice because you think 'American Beauty' and the name that immediately strikes your mind is Kevin Spacey. Spacey completely stole the show here in a richly nuanced performance that made him stand above the rest. But the film has some really fine names in its cast including Chris Cooper, Thora Birch, Mena Suvari, Annette Bening who all deliver some of the most memorable performances ever captured onscreen. It's a film that truly deserves all the adulation it received and is arguably one of the greatest American dramas ever made.
2. The Thin Red Line (1998)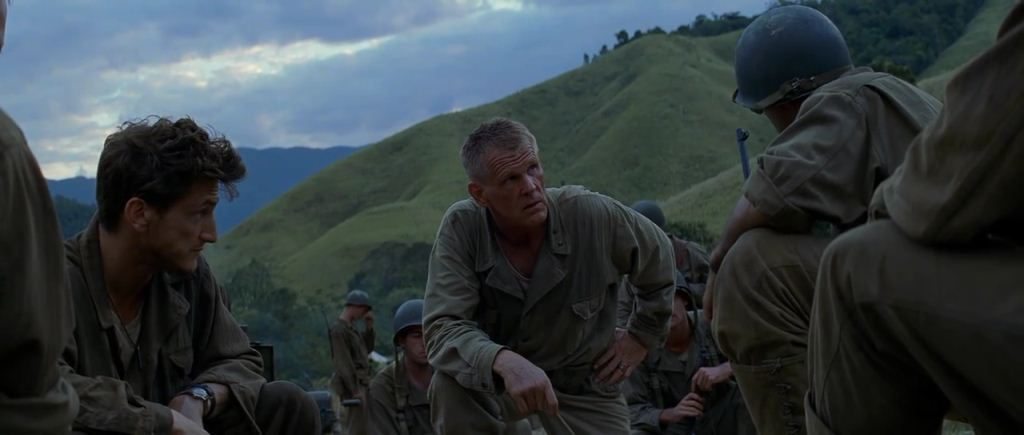 Actors would kill to work for Terrence Malick despite knowing the fact that he may cut you off mercilessly from the final product. In his first project since his famous hiatus from filmmaking, Malick brought together an ensemble cast that had the likes of Sean Penn, George Clooney, Adrien Broody, Mickey Rourke, Jared Leto, John Travolta and Woody Harrelson. Rourke sadly couldn't make the final cut but the rest of the cast was superb and delivered some truly memorable performances here. It's a a poetic war drama that looks deep into the eyes of those shattered souls pulling triggers in the jungles and explores what it feels like to miss the warmth of a hug from your loved one in the midst of these brutal, ugly human realities.
1. Magnolia (1999)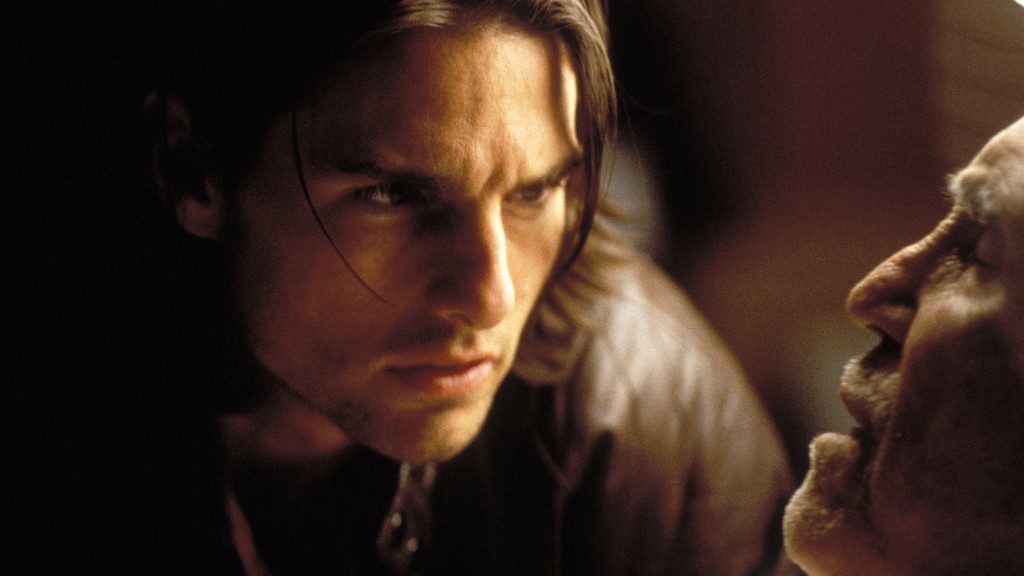 Paul Thomas Anderson is the kind of director who could draw out a great performance from someone like Adam Sandler. There's something so fascinating about his collaboration with actors that it just feels like he lets them discover themselves onscreen. For his most personal work, 'Magnolia', Anderson used an ensemble cast that included Tom Cruise, Julianne Moore, Philip Seymour Hoffman and Philip Baker Hall. As a misogynistic motivational speaker, Cruise delivers his greatest performance to date and equally brilliant is the vulnerable Julianne Moore and the ever reliable Philip Seymour Hoffman. Post the film's release Anderson said, "Magnolia is, for better or worse, the best movie I'll ever make." And I can't help but think that he was right about it.
Read More: Best Movie Franchises