Horror as a genre itself is so exciting and enticing that a competent bunch of actors playing either the hunter or the hunted is like a surprise holiday bonus. With changing times and the audiences getting smarter by the day the concept of selling fear has undergone 360 degree changes. This has proved to be a boon for actors who are now given the task of bringing something new to the much used and abused genre of horror. With more offbeat directors trying their hands at horror and changing the landscape of cinema with their unique blend of aesthetics and psychological insights – a new era of horror films has come upon us. Here is a list of the 10 best acting performances in horror films by actors of different decades.
10. Linda Blair, 'The Exorcist' (1973)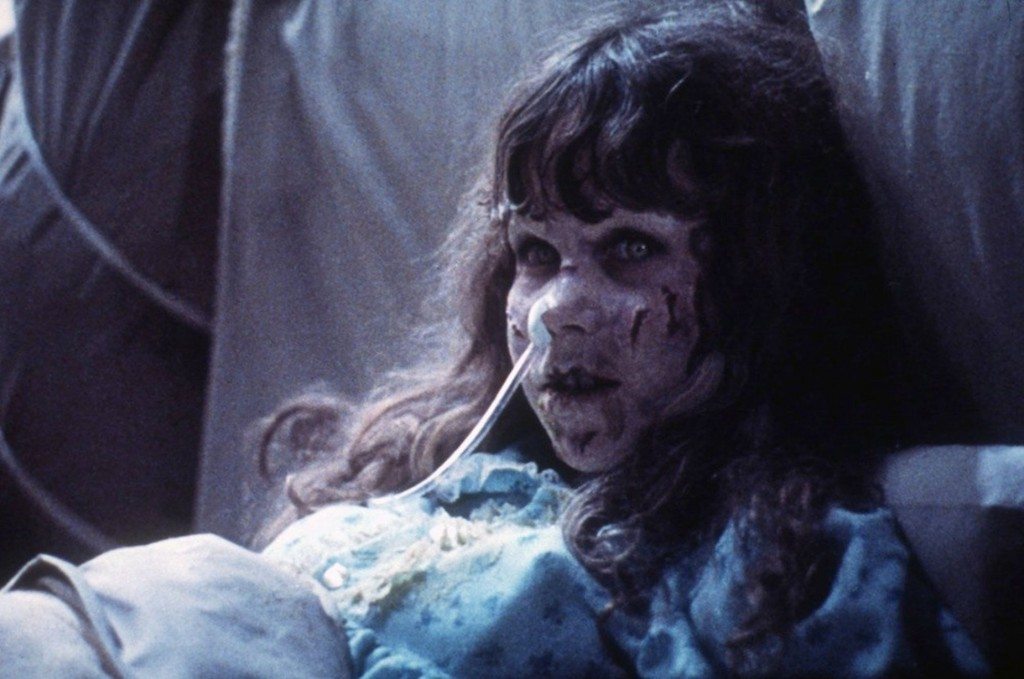 Linda had the most taxing task of lending a tone of authenticity to a film which was heavy on prosthetic and visuals. Although the film had a strong script full of the right amount of scares needed to give the audiences a mild heart attack, it would never have worked if she wasn't convincing enough. To play a young girl possessed by an evil force is never easy and it was particularly tough for her because she had no precedent to look for inspiration. Her nightmare inducing performance was a combination of the right guidance given by her director William Freidkin and the reliance on her inborn histrionic abilities. All her hard work paid off when she won a Golden Globe for Best supporting Actress. She reprises her role in the sequel which came out four years later.
9. Haley Joel Osment, 'The Sixth Sense' (1999)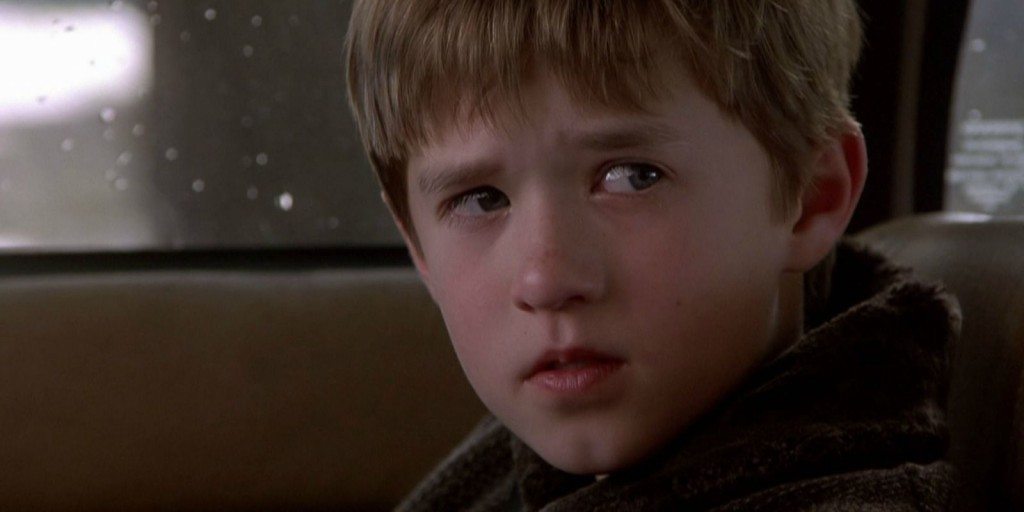 M. Night Shyamalan who is known for employing twists in his tales – some bizarre and some praiseworthy, pulled off his biggest surprise till date in extracting a nuanced performance from a barely 11-year-old Haley Joel Osment, in his most successful film till date – 'The Sixth Sense'. It won't be an exaggeration if we say that Osment outshines even Bruce Willis during some crucial moments in the film. He got the psycho-emotional part of his role bang on and delivered a performance of a lifetime at such a tender young age. He was both brave and vulnerable at the same time as a child who can interact with dead people. Apart from the no-one-saw-it-coming twist towards the end 'The Sixth Sense' still enjoys repeated viewings by people due to Joel Osment's Oscar worthy performance of a child gifted with super natural abilities.
8. Essie Davis, 'The Babadook' (2014)
Single mothers, curious children and dark forces have always been the favourite tropes of horror filmmakers since the beginning. Despite being in the predictable scenario 'The Babadook' manages to stand out on its own. Reason – the film explores the psychological depth of an individual and shows that no one is black or white. Essie Davis as Amelia, who lives with her six year old son Sam suffering from an unhealthy obsession with a story book monster called Mister Babadook, showcases a rare display of grit, self introspection and adaptation to survive the ordeal her family is going through. There is always a redeeming element in a horror film which makes you leave the theatre with a glimmer of hope and in this case it was Essie Davis's cathartic act.
7. Belén Rueda, 'The Orphanage' (2007)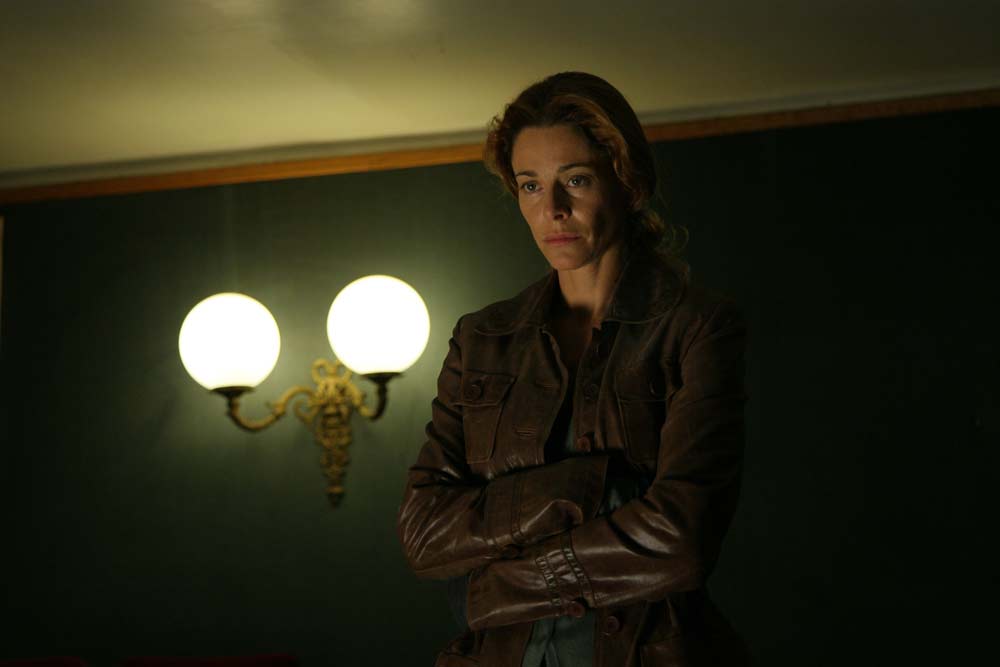 What makes Belén Reuda's performance work in this strangely melancholic and subtle tale of fear, longing and motherhood is her ability to underplay and go over the board with her histrionics exactly at the right moments. The film maintains an aura of lingering sense of danger throughout its running time and its leading lady ups the ante of emotions and fear to keep the audiences at the edge of their seats. Spanish actress Belén Reuda was the perfect choice for the role of a mother on the verge of breakdown while she searches for her missing son and tries to uncover hidden secrets in addition to staying strong and sane as much as possible. Her performance spoke out to the audiences and that's why it was easy to relate to and understand her predicament.
6. Marcia Gay Harden, 'The Mist' (2007)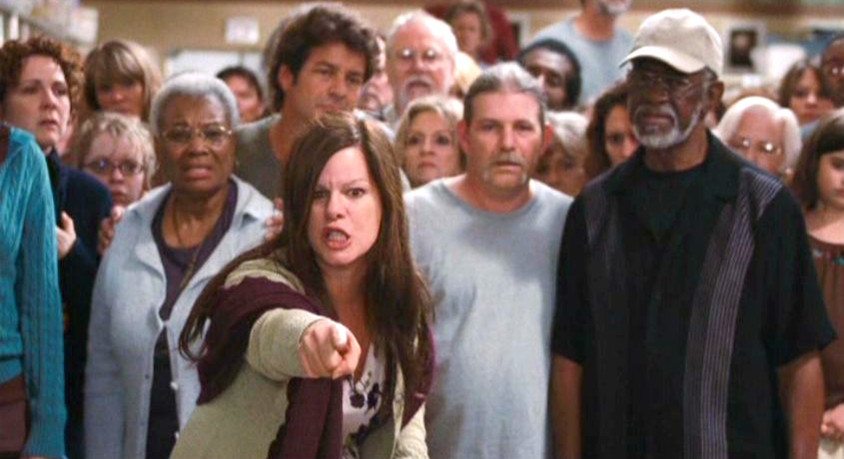 You know an actor has done his/her job brilliantly if he or she makes you either fall in love with them or hate your guts out. Marcia Gay Harden, who plays a religious fanatic – Mrs. Carmody – in the screen adaption of Stephen King's 'The Mist', belongs to the latter category and that's a victory for her. Every bone in her body emitted propaganda, manipulation and distortion of religious beliefs. She adds a new layer of tension to the already gripping tale of alien creatures attacking humanity. The film set new standards in the visual effects department but Marcia Gay Harden was a class act in herself, who made the narrative more multi-dimensional than it already was.
5. Nicole Kidman, 'The Others' (2001)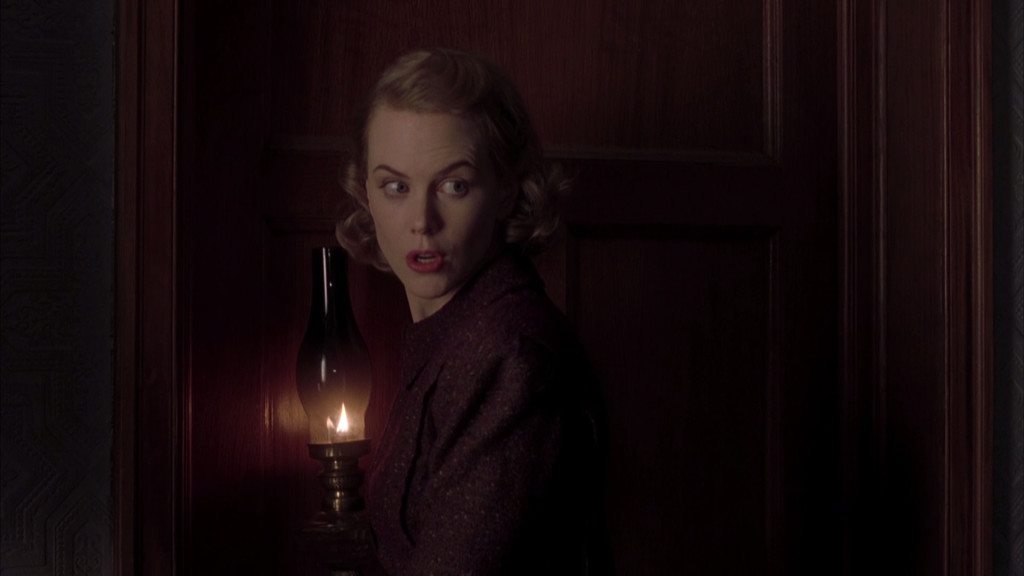 Apart from the supernatural entities that make their presence felt quite evidently in and around the country house, where Grace (Kidman) resides with her two photosensitive children Anne and Nicholas, the film offers certain scenarios which are reminiscent of modern-day horror. There are free-flowing references to the Second World War and the devastating effects of mental health and loneliness. Towering above all is of course Nicole Kidman's disciplined performance as a mother trying her best to keep her children out of the harm's way. The way she quivers and reacts to the slightest awareness of an intruder is what increases the scare meter of the film to its optimum. She also handles the emotional scenes aptly which lends a sense of novelty to the film.
4. Jack Nicholson, 'The Shining' (1980)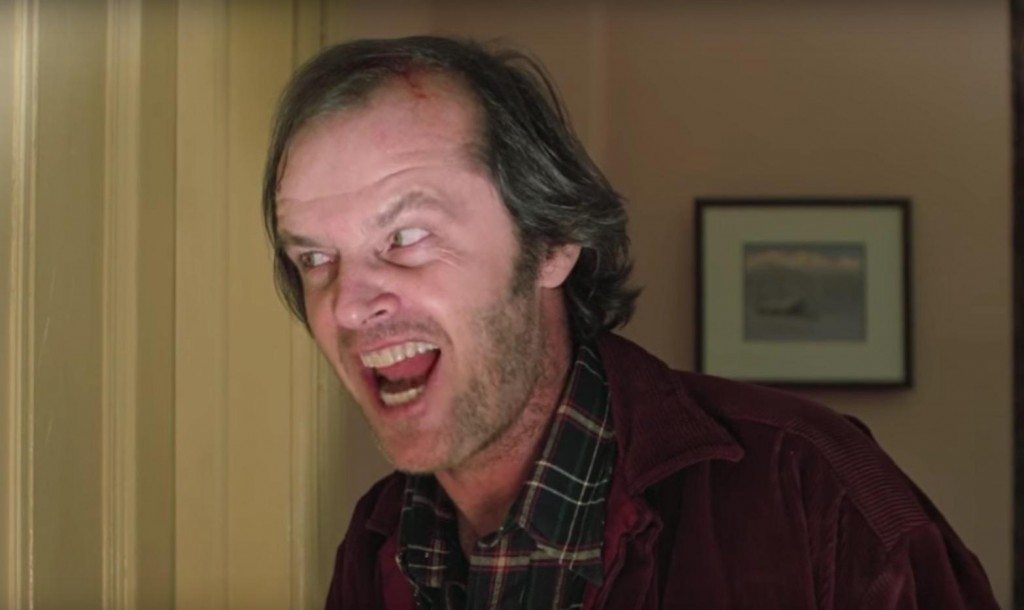 Numerous documentaries and behind the scene footage are available online about what went into making of the film and how the actors – especially Jack Nicholson – prepared for his role. To be fair to him no amount of explanations and discussions can decode the method to his madness. You just have to watch it with your own eyes to experience his craft. He is the lifeline of 'The Shining' as he stares into blank spaces and sends a chill down your spine thus giving a new meaning to the concept of cabin fever. He packs in so much in just a single stare of his eyes that you effectively get lost in a sea of fear, excitement, anticipation and drama.
3. Sissy Spacek, 'Carrie' (1976)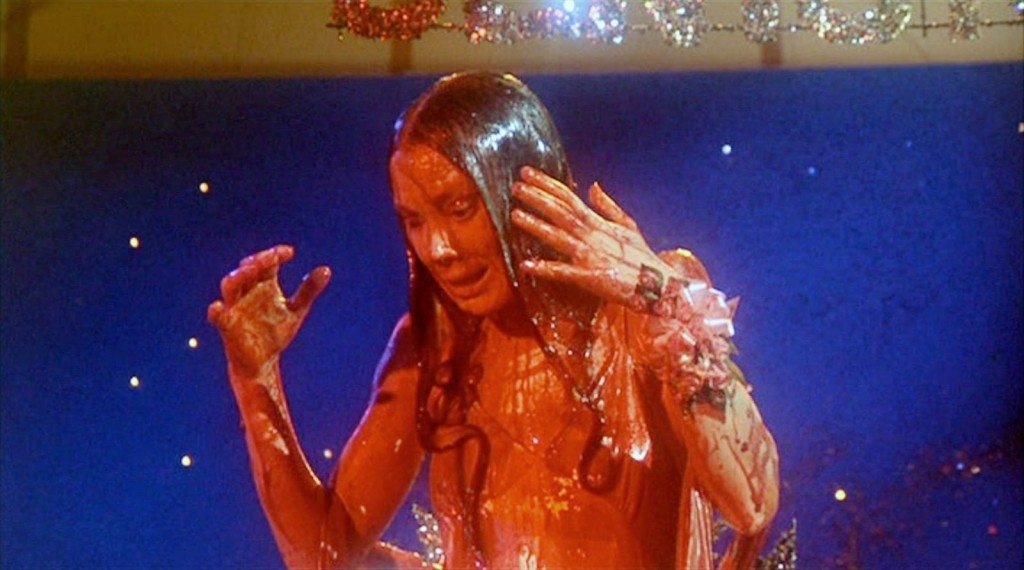 She effortlessly goes from a pure, innocent novice to a hell raising and blood spewing creature in her career defining role as Carrie White. Her angelic face lends a timelessness appeal to the film but when she breaks bad everything comes crumbling down. She spares no one in her rage to avenge her humiliation. Sissy Spacek delivers a heart wrenching performance as a high school girl born with telekinetic abilities craving for attention and a normal life. So when life – especially her mother and her class mates – treats her in an unfair manner you almost root for her to use her supernatural gifts to teach them a lesson. The films turn gory towards the end with blood spilling all over and Carrie herself meeting a terrible end but somehow there prevails a sense of poetic justice amidst all the chaos.
2. Mia Farrow, 'Rosemary's Baby' (1968)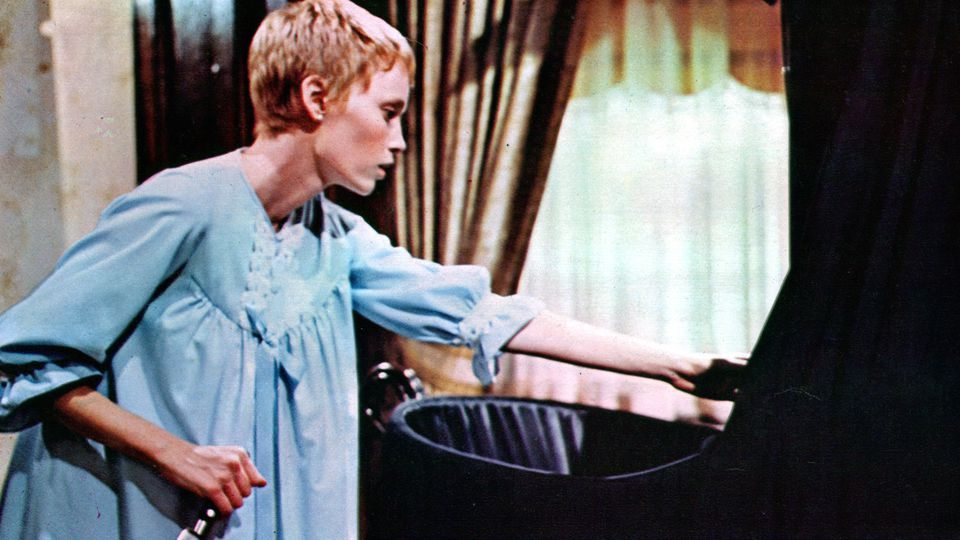 The strength of Mia Farrow's performance in 'Rosemary's Baby' lies in her raising the paranoia level in an ascending order, one scene at a time. She goes from a dreamy-eyed newly married housewife to a helpless pregnant woman bearing a non human entity inside her, effortlessly, and convinces the audience at every possible turn that something more sinister is awaiting for her. Her petite frame and short hair was as much an accessory as her acting skills in bringing Rosemary Woodhouse to life on screen. Besides the obvious supernatural references in the film, Ms. Farrow was successful in proving the point that the biggest horror for a mother is when she is aware of the danger befalling her child and still can't do anything about it.
1. Isabelle Adjani, 'Possession' (1981)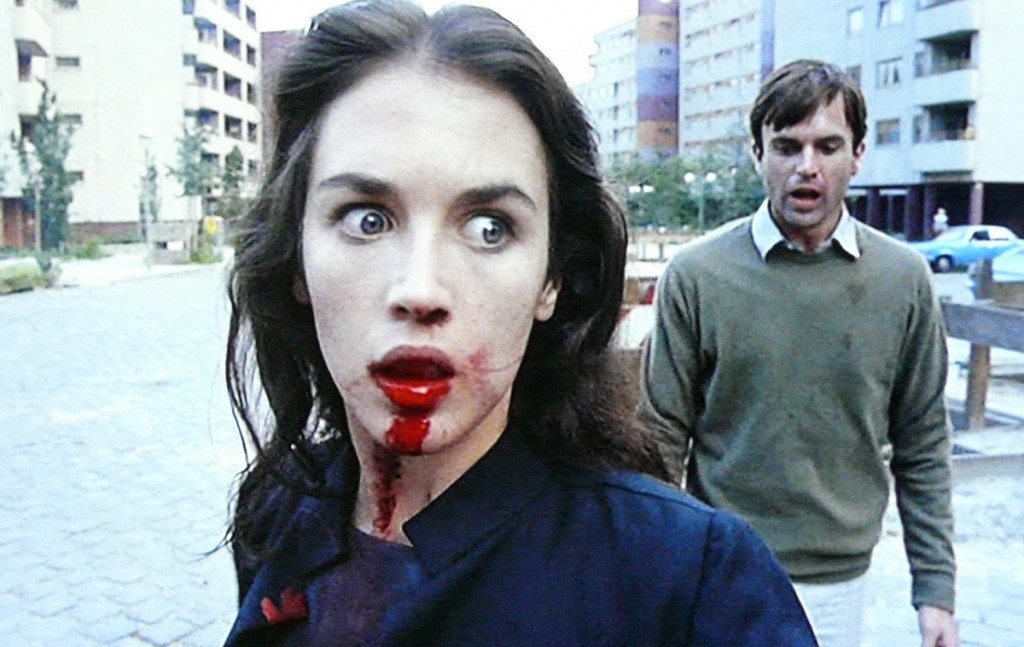 There's no two ways about her being number one on the list. Just Google 'Possession Subway Scene' and you will understand why she beats out everyone for the top spot. There is a lyricism to her wayward behaviour which might be either an outcome of her personal breakdown or maybe she is really possessed by a demon – an idea which the film leaves open for interpretation. She never misses a beat in her portrayal of a woman at the end of her wits and yet somehow manages to maintain her French panache and sophistication along the way. Critics are divided in their views on the strength of the film but unanimously agree about the fact that her performance is flawless and timeless.