Rachel McaAdams has enjoyed super stardom since several years now. She stared with abundant of wide ranging TV Shows and then made a mark of her own in movies. Either with stellar performances that stand out, or with more than formidable support, she strikes the right chord in almost all the movies. In an attempt to glorify few great movies and tv shows she acted in, and acknowledge few underrated efforts she's been a part of, I rank the best picks from her filmography. Here is the list of top 14 Rachel McAdams movies and TV shows.
14. The Lucky Ones (2008)
'The Lucky Ones' is a tale of three road companions and their journey. It's emotional without being corny. It's poetically human, with a beautiful cast that comes together to perform a perfect medley of struggles, challenges, hope and purpose. The movie follows an unexpectedly long road trip that intertwines the lives of the leading trio. Next we see a journey that unravels friendship and togetherness, in a way that is more lifelike and detours from the usual melodramas and theatrics of cinema. It's so relatable. The movie beautifully depicts new friendships that arise from the least expected, unforeseen circumstances. And how simple friendships can help us wade through tumultuous life situation.
13. The Time Traveller's Wife (2009)
"The Time Traveler's Wife" is a romantic tale, and will keep you engaged until the point that the last credits show up. The acting is sublime, the pace of the screenplay is good, and the emotions of the characters are justified. It demonstrates the truth of a connection between two people who need to manage the contrary impacts of time travel in a relationship. The movie's approach about displaying the basic emotions in a hypothetical situation strike the right chord. One can call it an emotional side of science. One of those movies where Rachel owns her character and delivers a stand-out performance.
12. About Time (2013)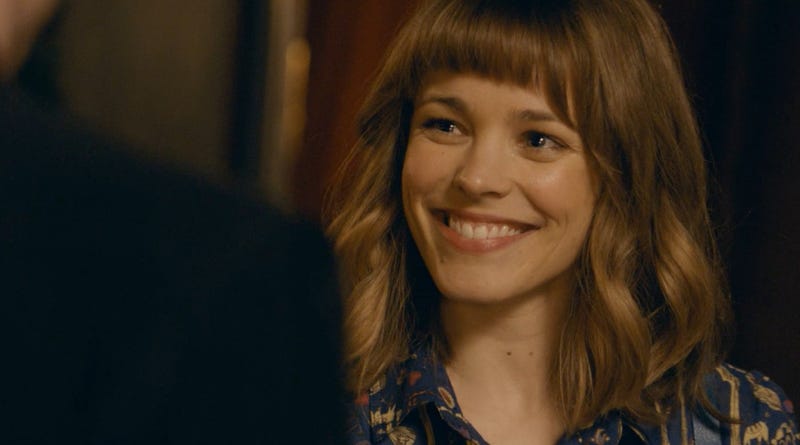 In spite of the fact that it imparts a few similarities to another film of Rachel 'The Time Traveler's Wife' yet rest be assured, 'About Time' is a clever, smart, enchanting and sweet film with profundity and heart. The content was elegantly composed, scripted well and the actors are not too bad executing their parts. Although the movie has a very basic yet honest message, what separates it is the manner by which it makes its point. The way the character that Rachel portrays was written, helps her performance, and she ends up walking away with the cake.
11. Southpaw (2015)
Boxing movies have a tendency to take after a recipe, 'Southpaw' is the same. We see a champion at the highest point, he is later confronted with tragedy, and then he spends whatever is left of the film endeavouring to repair his life and recapture his title in one final battle against a great rival. "Southpaw" truly is all but a cliché of the genre, yet manages a better than average watch. It may not make the list of Jake's best movies but rather it broadens the range of movies Rachel has been in.
10. Wedding Crashers (2005)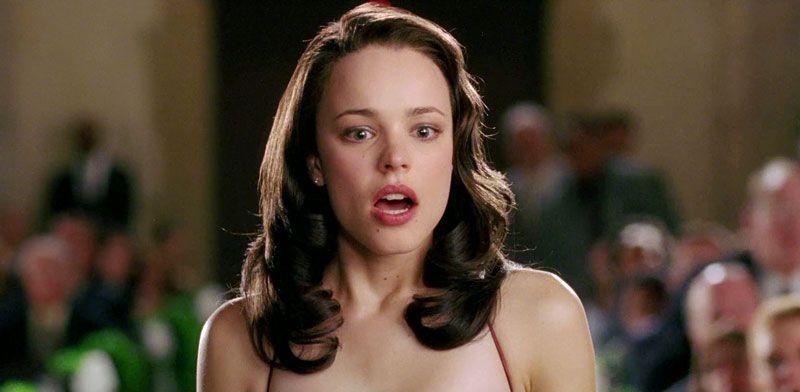 Years after the release of this movie, it still has several laugh out loud moments and it is still a lot of fun. 'Wedding Crashers' in spite of the shortsighted plot, has adequate appeal. McAdams and Fisher counterbalance the roles of Vaughn and Wilson, who reflect off each other with expertise and vitality. Indeed, it's unsurprising and nothing new, however what difference does it make? It's heaps of fun, with some really hilarious scenes. The movie will probably remain as one of the classic romantic comedies of all time.
9. Mean Girls (2004)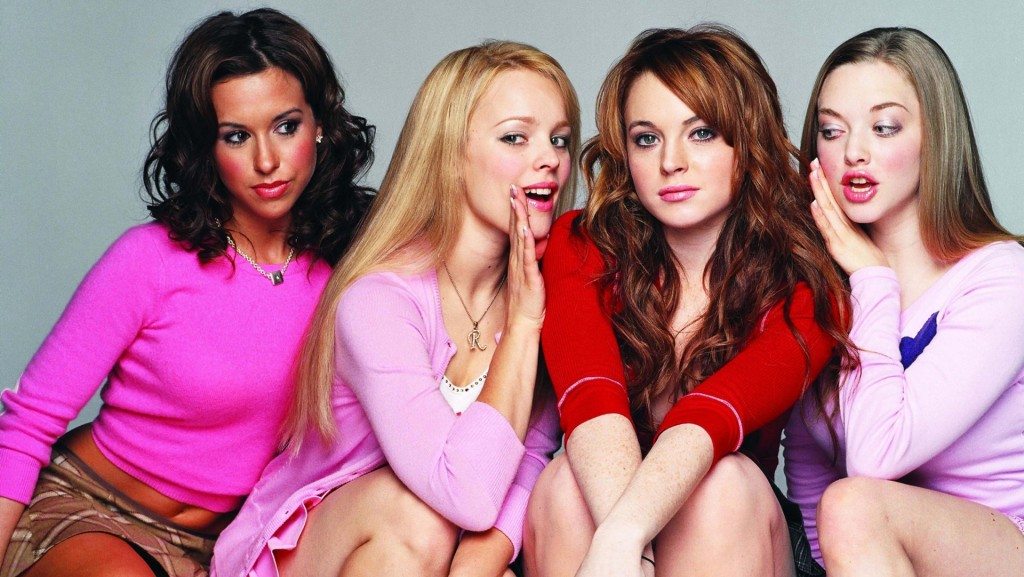 Written by Tina Fey, 'Mean Girls', as one one would expect, is smart, clever and funny. And yes, just because there is "girls" in the title of the film doesn't mean boys can't enjoy the film. They will love the film too. One of the best teen movies of all time, 'Mean Girls' is a great one time watch, especially due to the performances from its leading ladies that include Rachel McAdams.
8. State of Play (2009)
'State of Play' is an old school political thriller that stacks twist upon twist. But the difference is this has a good enough interval between set twists to keep you interested, glued, and alert. Affleck is particular well-cast as the congressman behind a murder scandal. He's the centerpiece of an all-star cast led by Crowe, McAdams and Mirren. All of them play their respective roles to near perfection. A particular interesting role is that of Jason Bateman as a curious PR executive. Although the final twist left a lot to be desired in terms of how it came about, this film was a great whodunit with regards to thrillers of old. Plus, it had an interesting montage on how a newspaper gets printed.
Read More: Julianne Moore Movies