Rap and Hip-Hop have been one of the most endeared and beloved genres of music for a long time. With its upbeat and groovy tempo, complemented by the fast-paced tracks, this musical style raises the adrenaline levels to new heights. From time-time, the talents of directors have brought together pieces observing, critiquing and showcasing the industry. From Eminem rapping his way through in '8 Mile' to 50 Cent pursuing his ambitions to change the scene of music in 'Get Rich or Die Tryin', from Lauren Lazin composing an art on Tupac in 'Tupac: Resurrection' to artists building new hip-hop groups in 'Straight Outta Compton', the films have showcased the industry with passion and love.
For this list, I have taken into account films which blend the technique of filmmaking and inculcate rap in its narrative with brilliance. The films on this list provided a variety of aspects of the art and the artists. Some are intrinsic documentaries looking into the artistic yet dark sides of the profession, some are fictionalised portrayals of artists and some are a figment of crative imagination looking into the world of rap, hip-hop and music as a whole. So, without further ado, here is the list of top rapper movies ever made. You can watch several of these best rapper movies on Netflix, Hulu or Amazon Prime.
12. Get Rich or Die Tryin' (2005)
Starring 50 Cent as Marcus "Young Caesar" Greer, 'Get Rich or Die Tryin' is a biographical crime film. Directed by American screenwriter and filmmaker Jim Sheridan, the film chronicles the life of inner-city drug dealer, the protagonist Marcus Greer, who turns away from crime to pursue his passion, which is rap music. Sharing the name from the highly successful rap album of the same name, composed by 50 Cent, the film is an acquired taste. Not the most cohesive narrative, 'Get Rich or Die Tryin' is modelled for 50 Cent devotees and rap music connoisseurs.
11. Notorious (2009)
Directed by American filmmaker George Tillman Jr., 'Notorious' is a biographical drama of the titular American rapper Notorious B.I.G. or Christopher Wallace. Starring American actor and rapper Jamal Woolard as the titular rapper, the film explores his life as an artist as well as his personal life. While the film has its flaws, 'Notorious' was quite appreciated by several critics for the film's detour from traditional biopic tropes to focus more on the person rather than the star.
10. Style Wars (1983)
Directed by Tony Silver, 'Style Wars' is a documentary which explores the rich growing subculture of hip-hop in New York City in the late '70s and early '80s, specifically focusing on graffiti art and breakdancing. Not quite popular among audiences, 'Style Wars' is built upon memorable moments and mesmerising scenes, credited to the talents of the writers.
9. Beat Street (1984)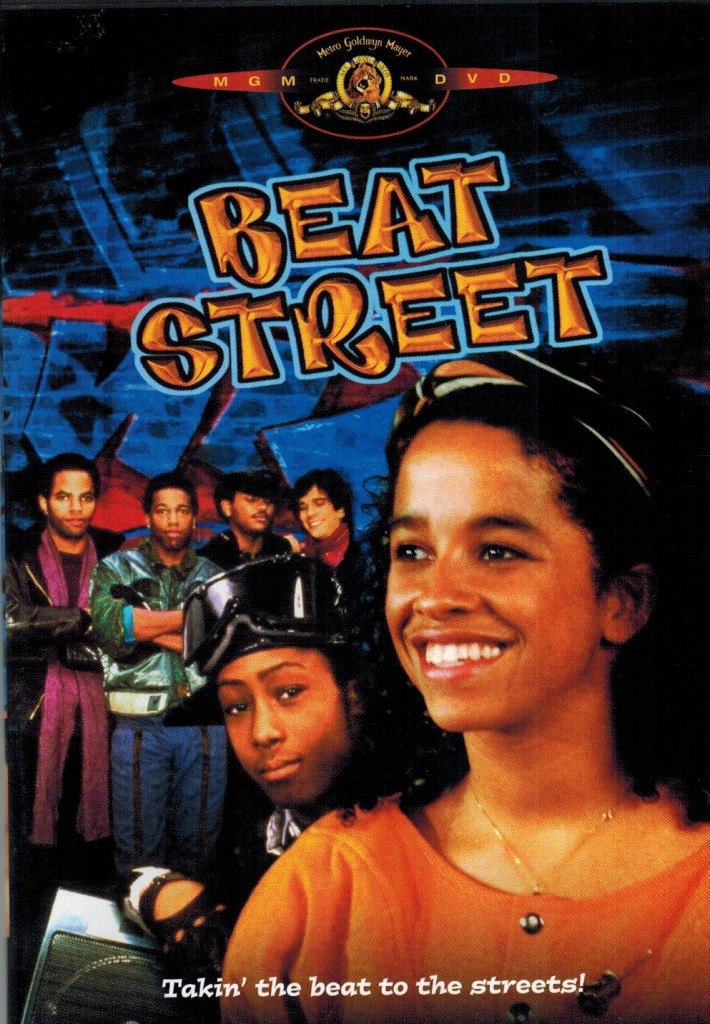 Directed by American filmmaker Stan Latha, 'Beat Street' stars Guy Davis as aspiring DJ Kenny "Double K" Kirkland, from the South Bronx, and his best friend, a promoter; try to get into show business by exposing people to hip-hop music and culture. With the musical talents of Guy Davis, the film showcases groovy hip-hop tracks with deftness. What makes the film such a great watch is the fact that 'Beat Street' is stemmed deep into the hip-hop culture. The performances are impeccable and resonate with solid music and direction.
8. CB4 (1993)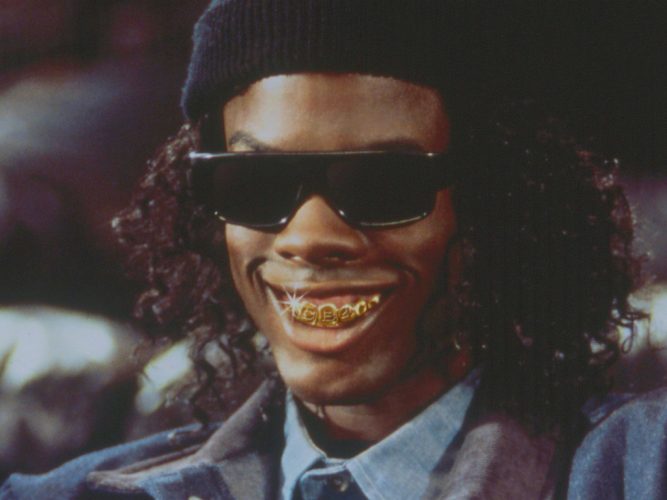 'CB4' follows a fictional rap group, the titular "CB4", and builds the narrative by parodying the tropes of hood films and rap groups. Starring American comedian and writer Chris Rock, 'CB4' is directed by American filmmaker Tamra Davis. Rock showcases is comic chops with dexterity and brilliance. He film holds a foot tapping soundtrack and explores the world of rap while dexterously parodying it.
7. Hustle & Flow (2005)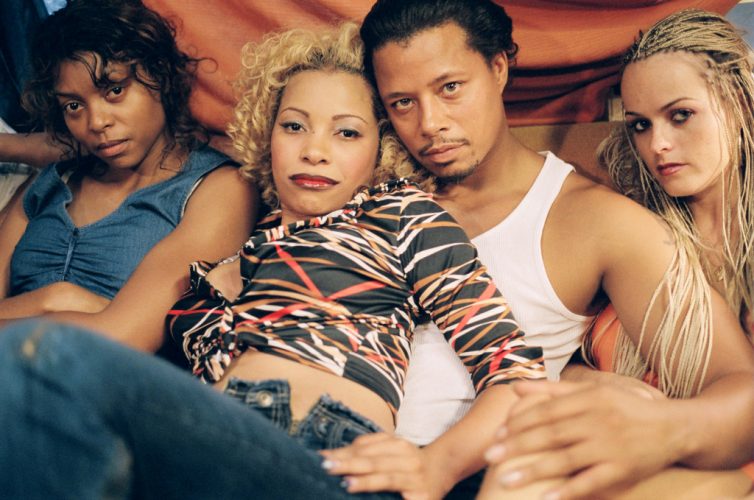 Directed by American filmmaker Craig Brewer, 'Hustle & Flow' stars American actor Terrence Howard a Memphis hustler and pimp, DJay, who decides to become a rapper. The film resonates with groovy tracks, for which it won an Academy Award for Best "Original Song" and the echoing performance by Howard, for which he was awarded an Academy Award nomination for "Best Actor".
6. Wild Style (1983)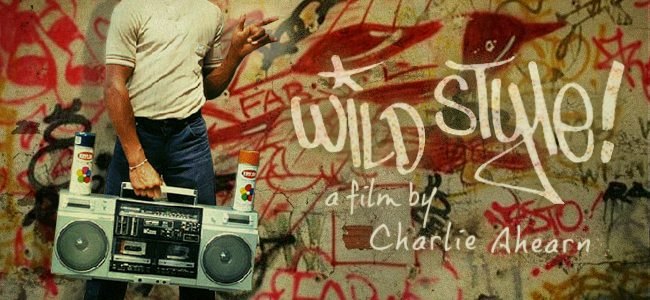 Directed by American filmmaker Charlie Ahearn, 'Wild Style' is about Raymond 'Zoro', essayed by 'Lee' George Quinones, an indefinable graffiti writer. The film further explores the various facets of Zoro's passion for his art and his personal life. True to its rhythmic core, 'Wild Style' is a great flick with a true heart. 'Wild Style' was an immense critical success and has since seasoned to have an enormous cult following.
5. I'm Still Here (2010)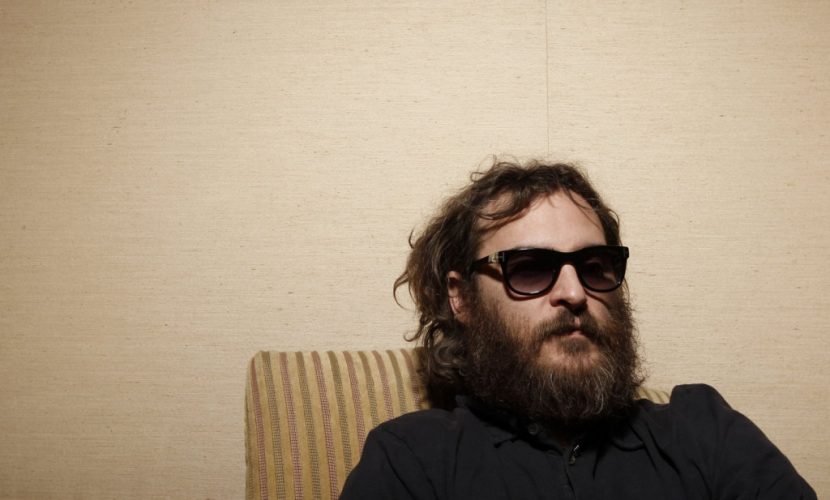 A mockumentary comedy-drama, 'I'm Still Here' stars Joaquin Phoenix as himself as it explores the actor's career transition from the profession of acting to the art of becoming a hip-hop rapper. While the film drew attention for Phoenix's absurd method acting techniques, 'I'm Still Here' is one hell of a ride. The film is powered by the hilariously subtle performance of Phoenix and is a must watch for its creatively ridiculous tonality and narrative. The film also showcases the seemingly absurd world which is perfectly personified by Phoenix's infamous method approach towards the character.
4. Tupac: Resurrection (2003)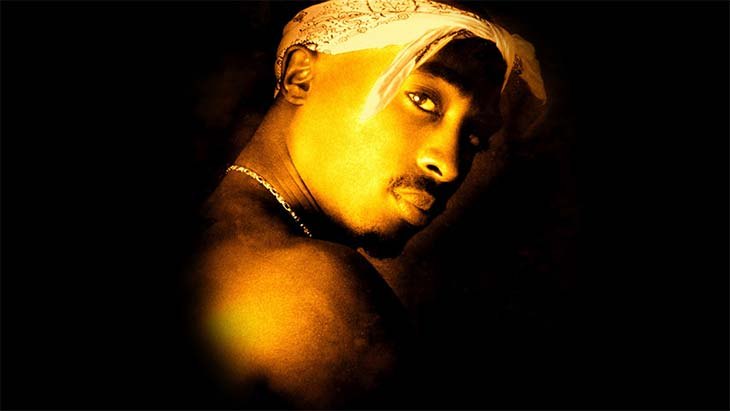 Directed by debutant filmmaker Lauren Lazin, 'Tupac: Resurrection' is a documentary film about the life and death of American hip-hop artist Tupac Shakur, one of the greatest rappers of all time. Nominated for the Academy Award for "Best Documentary Feature" at the 77th Academy Awards, 'Tupac: Resurrection' is a well-crafted film exploring the nitty-gritty of the music industry and patrols through the tragic murder of Tupac with compassionate dexterity.
3. Scratch (2001)
A Doug Pray directed documentary, 'Scratch' explores the hip-hop culture and the birth of hip-hop as a musical genre. The documentary breaks down in different chapter and juggles with the explosion of the infamous turntablism. Adding to that, the film focuses on the world by brilliantly exploring the stories and personal experiences of the hip-hop artists. Unlike many other hip-hop rap flicks, 'Scratch' provided a much more introspective look into the culture. While other documentary films on this list showcase a particular artist, 'Scratch' looks into the culture as a whole, making it a distinctive from other documentary films. Listed as one of the best films of 2001, 'Scratch' is passionate look into and research of the then dwindling hip-hop culture.
Read More: Best Black Movies on Netflix
2. Straight Outta Compton (2015)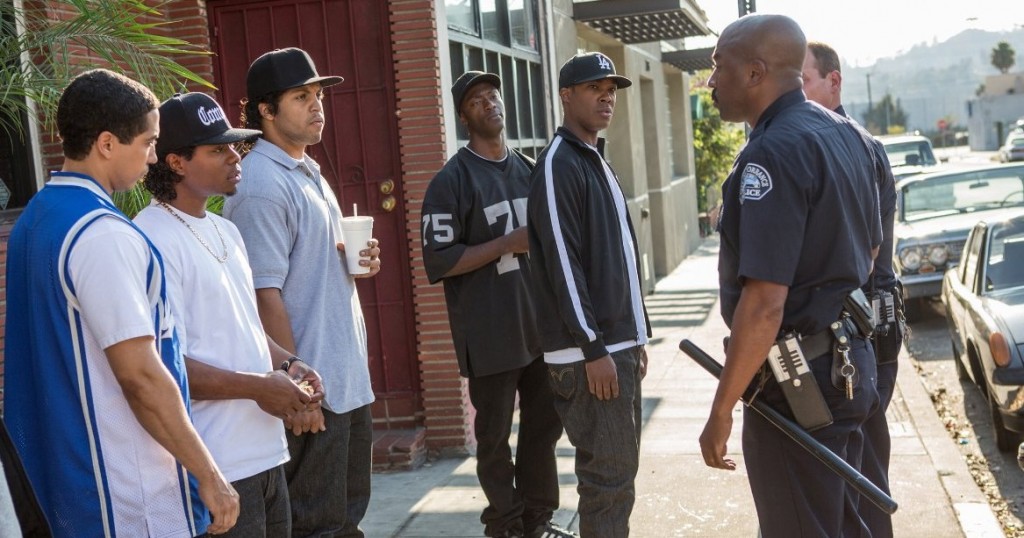 Directed by American filmmaker F. Gary Gray, 'Straight Outta Compton' chronicles the rise and fall of the gangsta rap group N.W.A and its members Eazy-E, Ice Cube, and Dr Dre. Resonating with a chart-bursting album, 'Straight Outta Compton' explores race relations and racial discrimination in the USA. While the film is divisive, given the thematically charged narrative, 'Straight Outta Compton' is an important film and a great watch. The films critical success earned it a wave of awards nominations and wins, including an Academy Award, a Screen Guild Award and an AFI Award, to name a few.
Read More: Best Hood Movies
1. 8 Mile (2002)
A semi-autobiographical film of the life of Eminem, '8 Mile' is a dexterous infusion of a narrative fuelled by music with sharp dramatic tension. Directed by American filmmaker Curtis Hanson, '8 Mile' is a character-driven narrative as it explores a young Jimmy Smith's goals and ambitions in the midst of obstacles such as monetary woes to rifts with his mother. Unsurprisingly, '8 Mile' boasts of adrenaline rushing music with a resonating performance by Eminem. An instant fan favourite among Eminem fans, the film holds a deep impact in the hip-hop culture, as the rapper does in real life. A critical and commercial success, '8 Mile' went on to win an Oscar for "Best Music" and a Grammy nomination for "Best Song Written for a Motion Picture, Television or Other Visual Media", to name a few.
Read More: Best Black Movies of All Time