Besides being an actor, director and producer, the iconic Robert Redford is also the founder of the Sundance Film Festival which helps hundreds of young filmmakers find a market for their movies. Redford started acting on television from the 1960s and also had an extensive career at the Broadway. Making his film debut in war hunt in 1962, Redford earned accolades very early in his career, winning the Golden Globe for the best new star for the 1965 venture, 'Inside Daisy Glover'.
Redford also had a successful career as a director, his film Ordinary People becoming one of the most critically acclaimed movies of the 1980s. Here is the list of top film performances of this great actor which are essential for any movie lover worth her/his salt.
12. Downhill Racer (1969)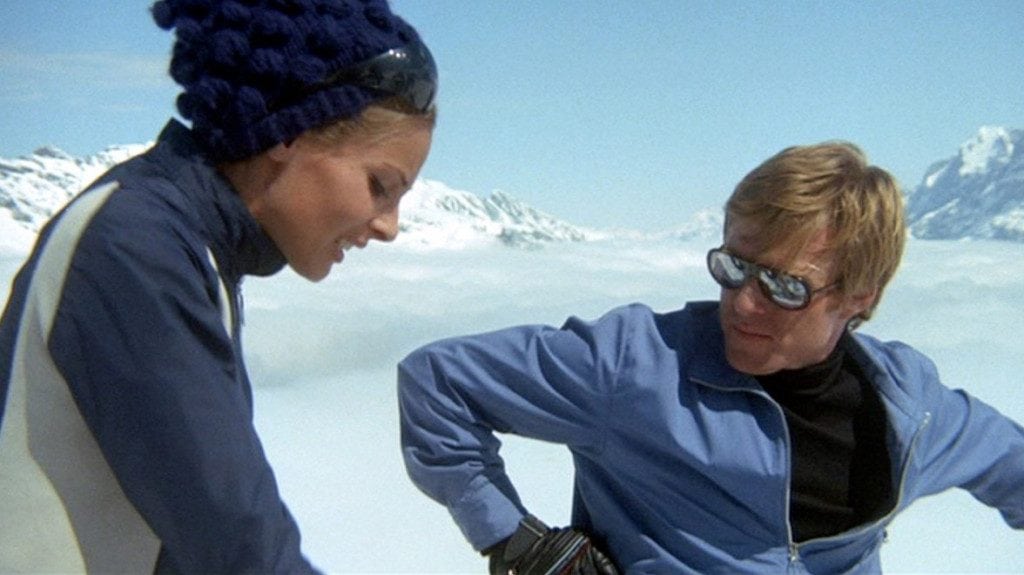 This critically acclaimed 1969 sports drama stars Redford as Dave, a young and ambitious skier who plans to destroy all previous records in the sport. But his personal and emotional circumstances bring about a crisis of sorts within him which prevents him from achieving what he had set out for. The movie was well received by critics, Roger Ebert gave the movie 4 out of 4 stars and calling it "the best movie ever made about sports—without really being about sports at all."
11. Spy Game (2001)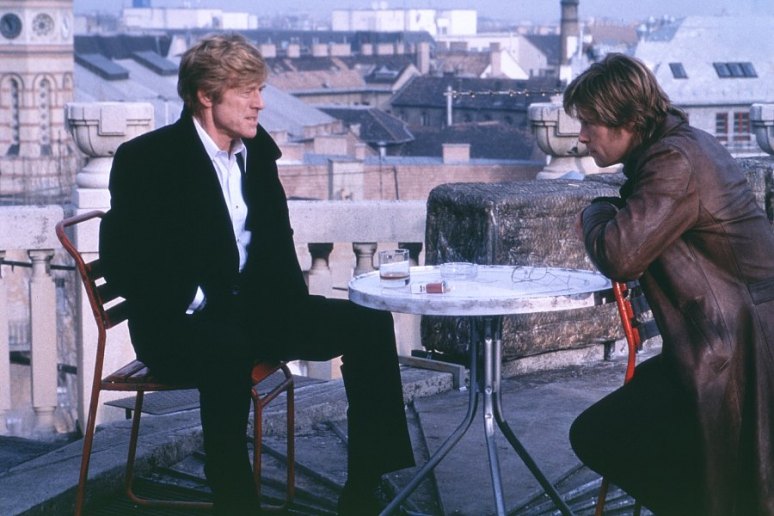 Directed by Tony Scott, this 2001 spy-thriller saw Redford teaming up with Brad Pitt to provide a powerful performance as CIA officer Nathan D. Muir. The film sees Bard Pitt play undercover agent Nathan who when he learns his friends are incarcerated in China, decides to take it upon himself to help his friends escape their Chinese enslavers. The movie opened at number three at the box office and went on to be a commercial success.
10. Ordinary People (1980)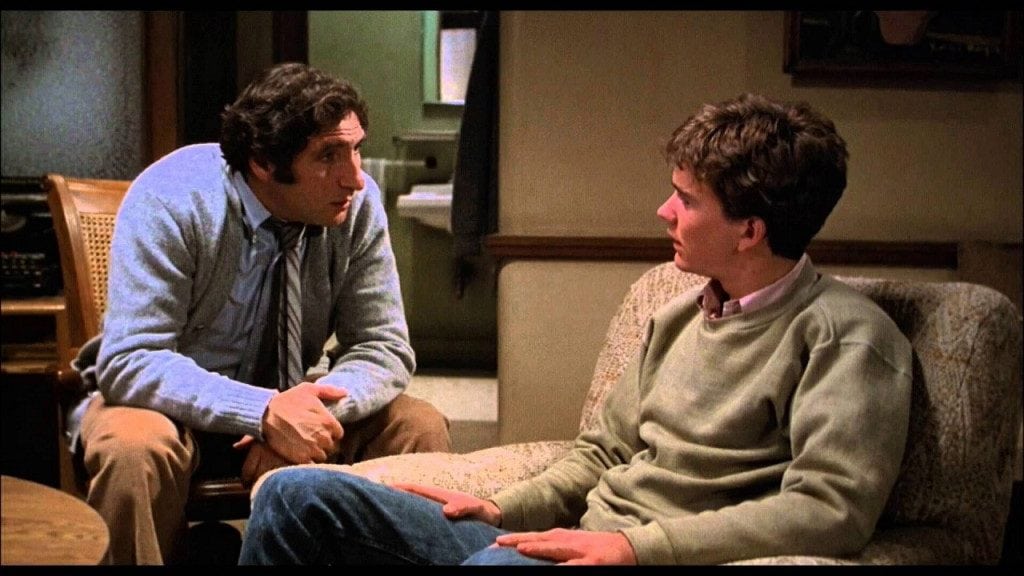 This 1980 coming of age drama was directed by Redford himself and stars Donald Sutherland, Mary Tyler Moore, Judd Hirsch, and Timothy Hutton. The story concerns disintegration of an upper-middle class family in Illinois followed by another great tragedy when one of their sons dies in a boating accident. The movie was hugely appreciated and won The Best Director Oscar for Redford, Best Film, Adapted Screenplay and Supporting Actor, besides receiving five Golden Globes as well.
9. Jeremiah Johnson (1972)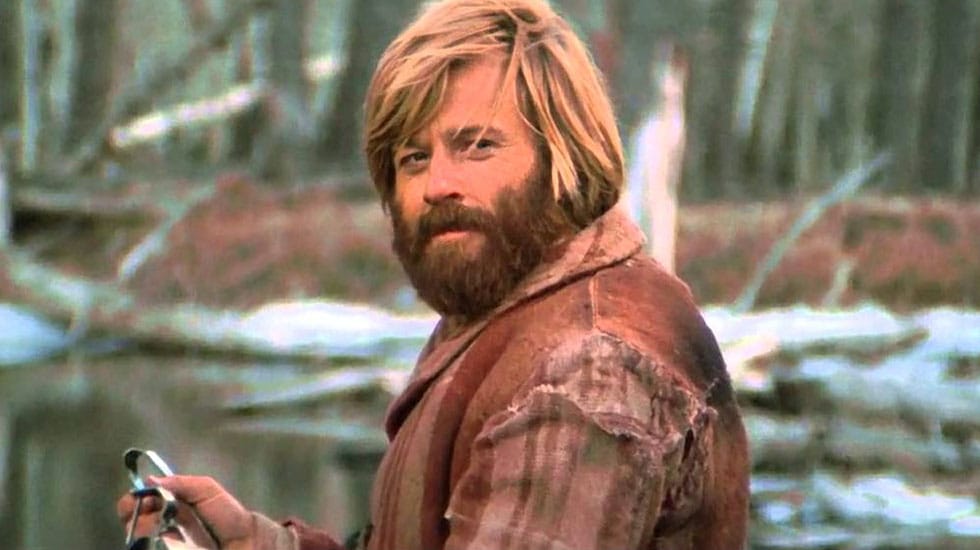 Redford plays the titular role in this 1972 adventure film directed by Sydney Pollack. Jeremiah Johnson is a Mexican war veteran who wishes to live a life of solitude in the mountains, but his peace is disturbed by the Crow Tribe who force him to engage in combat. The film was successful both commercially and critically, receiving a 95% Fresh review on Rotten Tomatoes, the consensus stating: "Jeremiah Johnson's deliberate pace demands an investment from the viewer, but it's rewarded with a thoughtful drama anchored by a starring performance from Robert Redford."
8. Out of Africa (1985)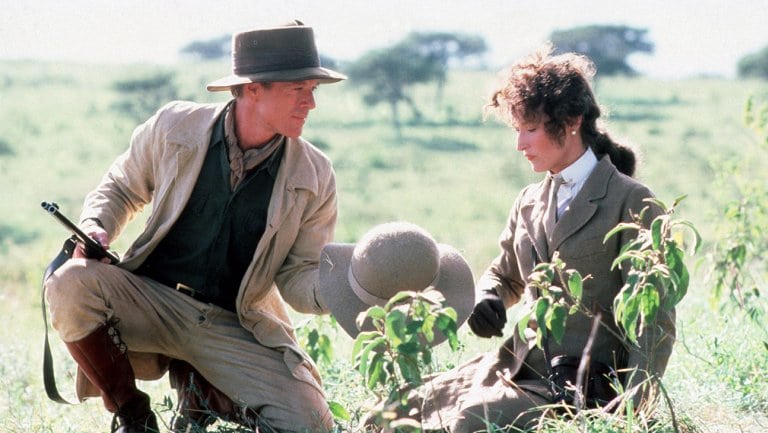 Two legends of the American screen, Robert Redford and Meryl Streep come together in this romantic drama directed once again by Pollack. The film was a major worldwide success and received seven Academy Awards. The story follows Karen Blixen (Streep), an aristocratic lady who visits her husband in Africa but slowly develops a distance from him and starts falling for the hunter Denys (Robert Redford).
7. The Candidate (1972)
This 1972 comedy drama directed by Michael Richie and starring Robert Redford and Peter Boyle was written by Jeremy Larner for which he won an Academy Award. Redford plays the role of an idealistic young lawyer, Bill McKay, who is involved with civil rights, ecological issues and legal aid, and decides to contest for U.S. Senate not to win, but to bring important issues before the voters. The movie was critically acclaimed, with the writing and the lead performance by Redford being praised unanimously.
Read More: Brad Pitt Movies
6. Barefoot in The Park (1967)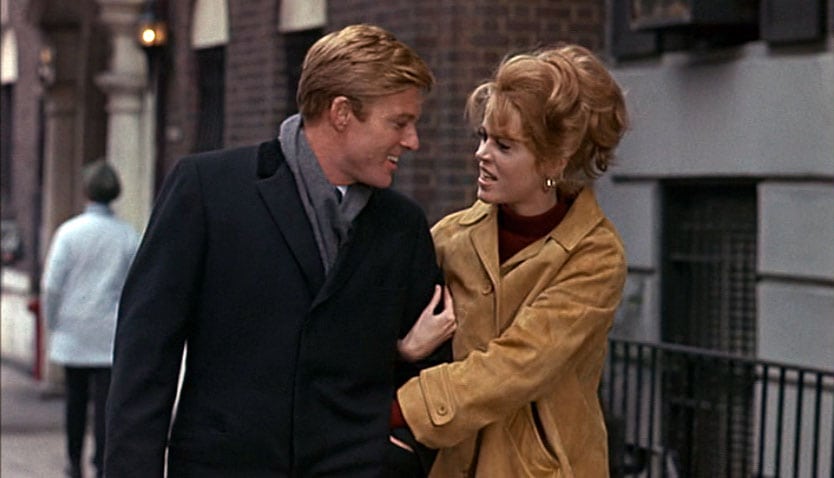 Based on Neil Simon's play of the same name, Barefoot in The Park is a romantic comedy directed by Gene Saks and starring Redford and Jane Fonda. The two leading actors play a couple, Corie, a free-spirited young girl, who marries Paul, a conservative lawyer. Their differences of opinion bring about numerous ups and downs in their lives. Barefoot in the Park may strike some modern viewers as dated, but what it lacks in timeliness, it more than makes up with the effervescent chemistry between its stars.
5. Three Days of The Condor (1975)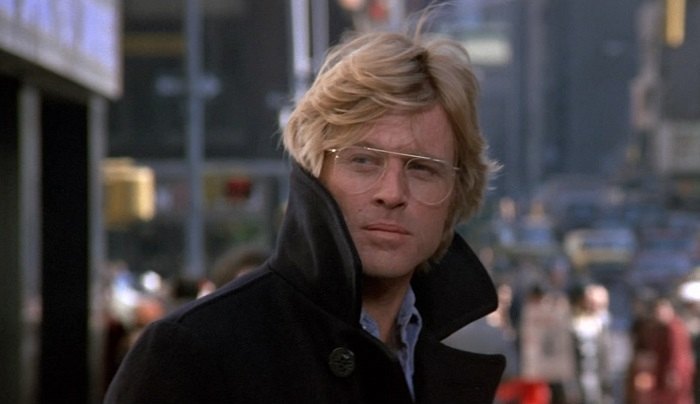 Directed by Sydney Pollack, this political thriller saw Redford as a CIA analyst who one day discovers that most of his colleagues have died under certain mysterious circumstances. He has no knowledge of fieldwork and does not know whom to trust at this point. The movie was appreciated by critics, some praising it for capturing the post-Watergate political paranoia that had gripped America. Pollack's taut direction and strong performances by Redford and Faye Dunaway also drew praise from the critics.
4. The Natural (1984)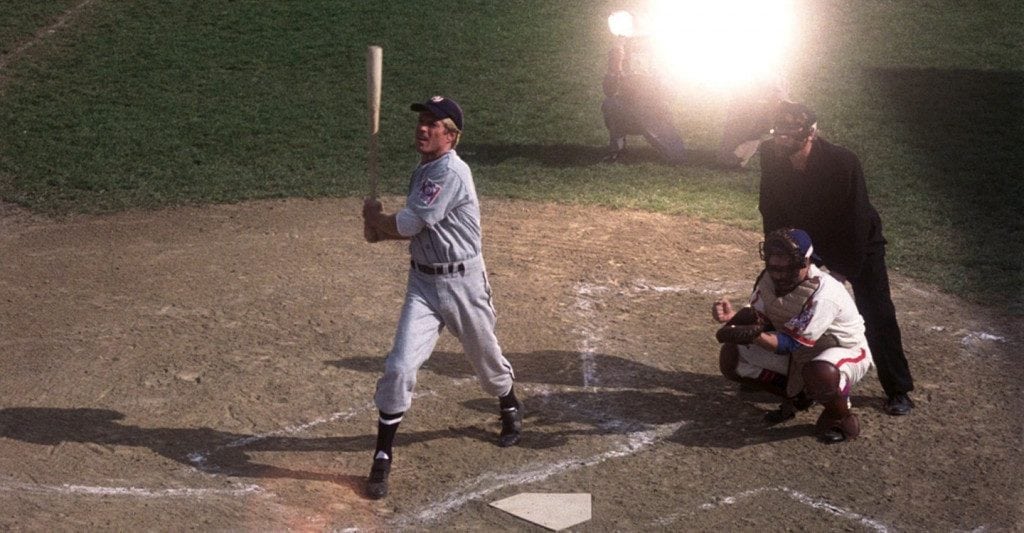 In this 1984 sports drama directed by Barry Levinson, Robert Redford plays the role of Roy Hobbs, a gifted baseball player who was shot on his way to the Chicago Cubs tryout and spent years recuperating, finally returning to the field as a middle-aged rookie for another club. The movie has been called sentimental, but a classic for capturing perfectly onscreen America's favourite pastime. Robert Duvall, Glen Close and Kim Basinger star in the movie alongside Redford.
3. Butch Cassidy And The Sundance Kid (1969)
one of the most iconic westerns of all time, Butch Cassidy saw Redford Team up with Paul Newman in creating one of the most popular duos in the history of American cinema. The movie was loosely based on Wild West outlaws Robert LeRoy Parker, known as Butch Cassidy (Paul Newman), and his partner Harry Longabaugh, the "Sundance Kid" (Robert Redford) who decide to go to Bolivia thinking they could outsmart the police in that country and loot as much as they want to. Though early reviews were mediocre, the film has in time gathered a cult following and is considered by many to be one of the finest examples of the Western genre.
2. The Sting (1973)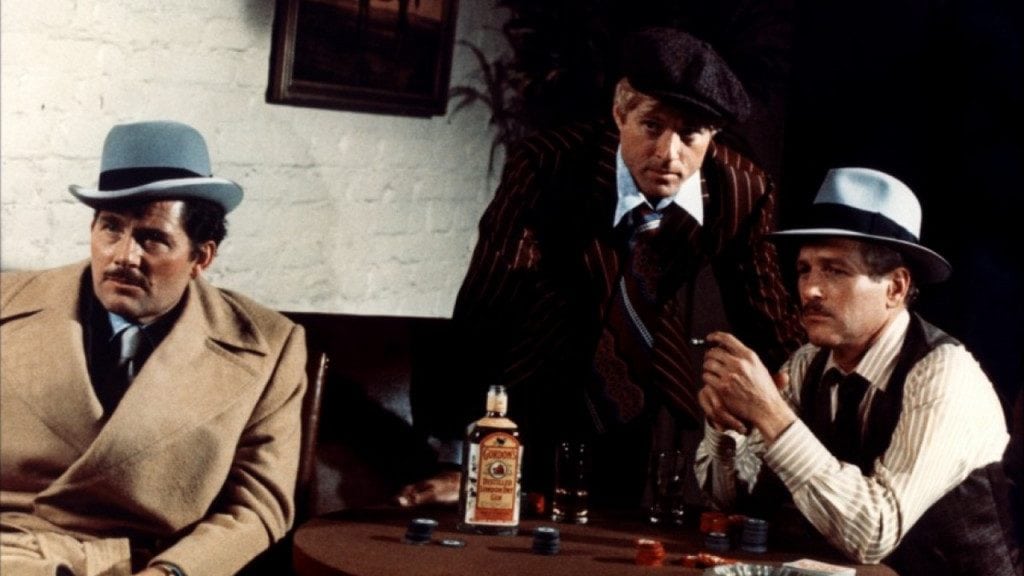 Robert Redford and Paul Newman again team up in this 1973 crime drama directed by George Roy Hill. The two lead actors play professional grifters who have to con a mob boss. The Sting was hugely successful at the 46th Academy Awards, being nominated for ten Oscars and winning seven, including Best Picture, Best Director and Best Original Screenplay.
1. All the President's Men (1976)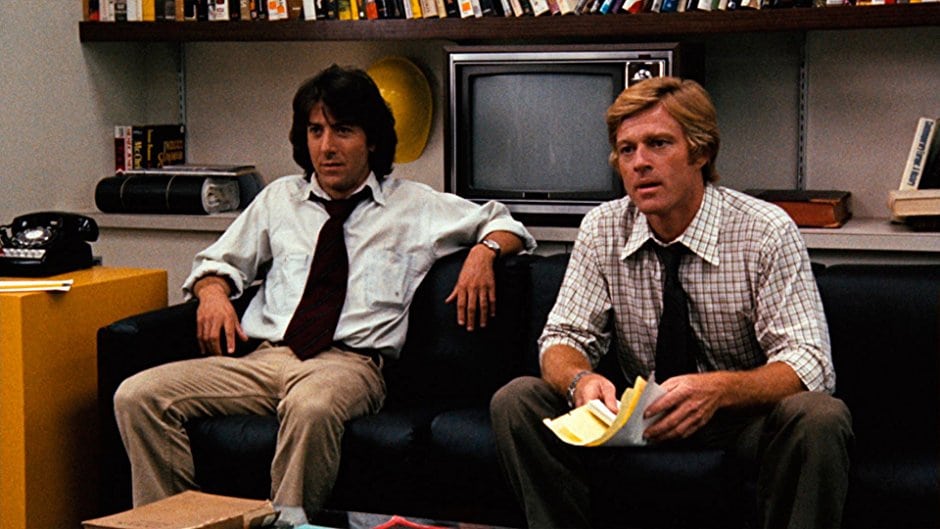 This 1976 political drama film is based on the Watergate scandal investigations carried out by two Washington Post journalists Carl Bernstein and Bob Woodward, based on the book of the same name by them. Redford and Dustin Hoffman play Woodward and Bernstein respectively, as they follow what at first seems to be a minor break-in into the Democratic party headquarters at the Watergate Hotel in Washington D.C., eventually leading to the resignation of a president for the first time in the long democratic history of America.
Read More: Woody Harrelson Movies