Gifted actress Sharon Stone began her career as a model, who later quit the flourishing profession to pursue acting. Soon, movie offers started pouring in and Stone went on to become one of the most desirable women, having appeared in a couple of erotic thrillers very early on in her career. After a few initial hiccups and some appearances on television series, Stone got the attention she deserved, which finally led her to her first assignment in 1980.
Considered a sex symbol post her film 'Basic Instinct', Stone's big break came in the form of Wes Craven's horror film, after which she was seen in quite a lot of B-grade movies, subsequently bagging lead roles in films that not just brought her all the fame but also the awards she deserved in a career spanning over three decades. Here is the list of top 12 movies of Sharon Stone that prove she is a multi-talented actress.
12. Year Of The Gun (1991)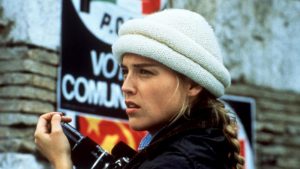 A fictitious thriller based on the real-life kidnapping and killing of former Italian Prime Minister Aldo Moro, the film saw its protagonist Andrew McCarthy as a political journalist stationed in Rome, who in a bid to help a friend, gets involved with a terrorist group and is later wrongly accused of a crime he hasn't committed. Stone played a provocative photojournalist, a character, which was pivotal to the plot of the movie.
11. Intersection (1994)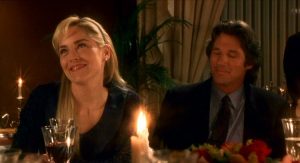 Left with a choice between his beautiful and ambitious wife and a travel writer, the protagonist, played by Richard Gere, meets with an accident on a remote highway, which leaves him fatally wounded. In the events that follow, he relives the key moments, recalling his life with his passive wife and his fiery lady love. Although the film failed at the box office and also had Sharon Stone receiving the Razzie, she claimed the French remake was close to her heart.
10. Scissors (1991)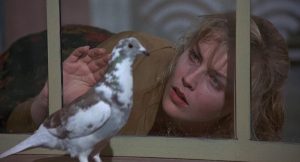 Directed by Frank De Felitta, the gripping psychological thriller was the story of a troubled woman, who is trapped in a mysterious apartment, which is intruded by a bearded man, who she thinks is trying to push her to insanity. As events unfold, she gathers the courage to get to the bottom of facts, uncovering a secret she had never imagined. Sharon Stone, who earnestly played the believable character of a distraught woman tipped to the brink, made the film more memorable.
9. Alpha Dog (2006)
Based on the real-life kidnapping and subsequent murder of a teenager called Nick Markowitz, 'Alpha Dog', was a film that was initially panned for glamorizing the events that led to the cold-blooded execution, eventually getting accepted as mirroring the true events. The crime drama, with an ensemble cast, saw Sharon Stone portraying the mom of the victim, about which she later said, as being one of her most memorable roles that she cherishes.
8. Antz (1998)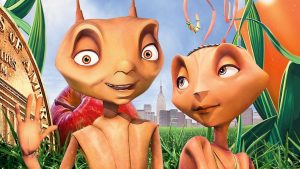 The animated adventure film, with big names in the cast to boast of like Woody Allen, Jennifer Lopez, Sylvester Stallone and Gene Hackman, narrated the story of a pessimistic drone ant, who feels insignificant in his vast colony and leaves for a faraway place, only to come face-to-face with the princess, who feels the same about herself. The visually delightful movie, which entertained viewers of all ages, had Sharon Stone as the voice over artist of Princess Bala and the actress proved that she is truly gifted when it came to working behind the scene as well!
7. Lovelace (2013)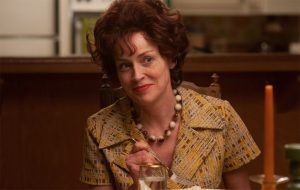 The biographical drama, based on adult film star Linda Boreman, known by the name Linda Lovelace in the circuit, is about the life of the porn actress, who is introduced in the pornography industry by her husband for a few quick bucks. Used and abused in the industry, when things start to get uglier, the overnight sensation decides to take things in her control. While Amanda Seyfried convincingly played Linda Lovelace, Stone was seen as her initially-reluctant mother, who later has a change of heart.
Read More: Best Biopics of All Time
6. Broken Flowers (2005)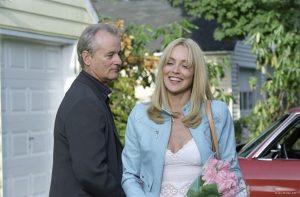 A womanizer, now in his golden years, receives a mysterious letter from one of his old flames, stating he has a son he doesn't know of. Upon coercion from a friend, the man goes in search of five of his previous girlfriends, so he could trace his son, only to face rejection each time. The quirky minimalist film saw Bill Murray in a stellar role and Sharon Stone, who played one of his former sweethearts, too, stood tall in her miniscule role.
5. The Mighty (1998)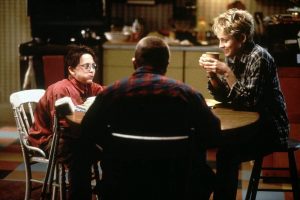 Based on the book named "Freak The Mighty", the film is a touching tale of two young boys, both social outcasts due to their disabilities, who form an unlikely bond of friendship, while building an imaginary world for themselves together. The inspiring movie, which tugged at our heartstrings, saw Sharon Stone playing a supportive mom to a physically-challenged middle schooler, which won her a Golden Globe nomination.
4. Casino (1995)
Considered as Martin Scorsese's underrated classic, 'Casino' was the tale of two friends, who constantly compete against each other to gain an upper hand in the steadily rising American mafia business. While one falls for a socialite, the other falls for drugs and violence, thus giving rise to a cold war that constantly brews between them. The story of greed for more money and power, betrayal, and murder won Sharon Stone an Academy nomination and also a Golden Globe trophy.
3. Total Recall (1990)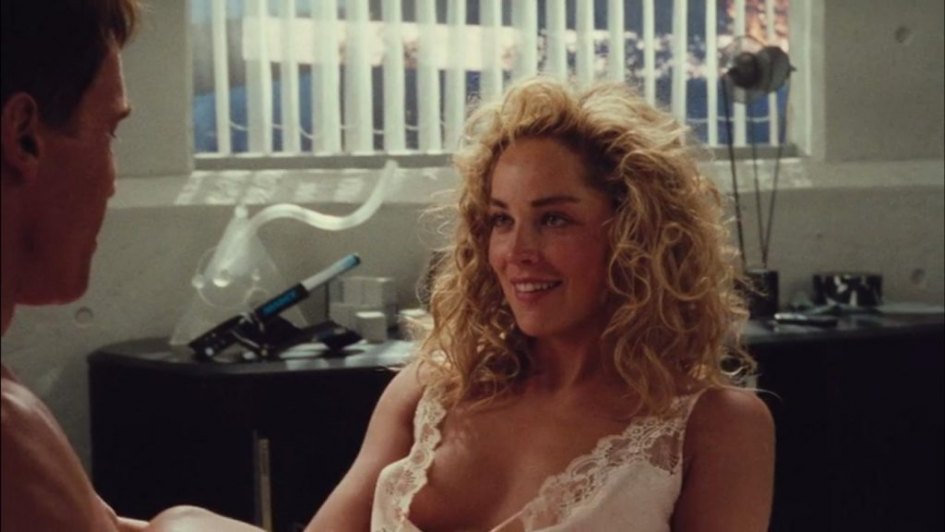 Set in an unspecified future, a man has recurring dreams of a trip to Mars, which his wife laughs off. He visits a firm, which could help implant memories of a Mars vacation in his mind, which accidentally activates his submissive memory from his secret agent days. The film then goes on a riveting sci-fi journey, which plays with your mind. The visually striking and complex movie was considered way ahead of its time and is one of Arnold Schwarzenegger's best works to date. It featured Sharon Stone as his wife, who later turns out to be a double agent.
2. Sliver (1993)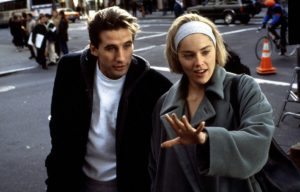 A young book editor moves into a plush NYC building only to discover later that her neighbours have dark secrets to hide and that one of them is spying on her. Based on a novel of the same name, the erotic murder mystery gave a new meaning to voyeurism and kept one guessing till the end. Although the critics did not take a liking to the movie's plot, Sharon Stone was praised for portraying a vulnerable sex-starved young divorcee. The film bombed at the BO and Stone was given a Razzie for her otherwise genuine performance!
1. Basic Instinct (1992)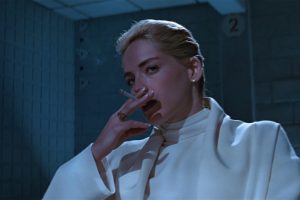 Sharon Stone became a household name when her erotic thriller released worldwide to critical acclaim. The film had created quite a stir for its nude scenes, explicit content, sleaze and violence, which did not go well with some prudes, yet the film went on to rake in the profits. A few parts in the script were a bit muddled, but Stone's bold performance covered up all the problems that dogged the movie screenplay, bringing her international fame in the end!
Read More: Best Movies Similar to Basic Instinct