South Indian Cinema, along with the South Indian film industry – comprising primarily of the Telugu, Tamil, Malayalam, Kannada, and Tulu film industries have produced some of the timeless classics and greatest movies in cinematic history, and their contribution to world cinema is nothing but extremely significant. Speaking of the attributes of such movies, all of which branched out from silent movies back in the day during the pre-independence era, to the advent of pioneers of these individual industries in the form of M. G. Ramachandran, K. Viswanath, K. Raghavendra Rao, K. Balachander, Puttanna Kanagal, N.T. Rama Rao, etc. to name a few, the South Indian film industry has come a long, remarkable, and fruitful way. It has made us love, cry, cherish, and forever keep those memories within us which are rare and becoming extinct nowadays.
The onus of carrying forward the legacy of such genius, timeless filmmakers definitely rests upon the young blood which currently has successfully managed to keep up the game and has been constantly delivering us our cultural values and our ethnic roots in a platter we could've only imagined of receiving. The advent of movies like 'Baahubali', 'Lucia', 'Drishyam', 'Premam', 'Arjun Reddy', etc. has more or less proven the mettle of our coming-of-age filmmakers and their varied, experimental styles of filmmaking, thus leaving us wanting for more.
By the means of this list, we take a look at the list of top South Indian filmmakers who're ruling the buzz nowadays and who we think could be the MGRs or NT Rama Raos of the future. If anything, this list would be a fitting tribute to the yesteryear's filmmakers whose efforts haven't been seemingly lost in transition, and the current generation has, so far, nailed it! On a different note, please don't pay much heed to the rankings on this list as they're merely indicative and I believe all of these filmmakers have tremendous potential to carry the legacy forward.
16. Rakshit Shetty
Language(s): Kannada
Notable Work(s): Ulidavaru Kandanthe (2014)
With merely one movie in his directorial ventures, Rakshit still finds a place on this list because the movie he directed was none other than the critical and commercial success 'Ulidavaru Kandanthe'. Had it not been for the class act that he put up as an actor, writer, and director in the movie, Rakshit would only have been recognized and cherished as an actor. The anthology film that narrated the events culminating in a murder from various characters, 'Ulidavaru Kandanthe' has Rakshit playing the role of a journalist who's trying to get to the bottom of a few things. The dazzle and the phenomenon that was closely knit into the movie are going to stay for a while.
15. Vishnuvardhan
Language(s): Tamil, Telugu
Notable Work(s): Arinthum Ariyamalum (2005), Pattiyal (2006), Billa (2007), Sarvam (2009), Arrambam (2013)
Primarily known for his work in 'Billa (2007)' and critically acclaimed 'Pattiyal (2006)', 'Arrambam (2013)', the latter of which proved to be a mass entertainer, Vishnuvardhan has built his reputation of producing and directing cult movies and masala entertainers with mass appeal. Although lately, Vishnuvardhan's directorial ventures have been rather meagre, this associate of Ram Gopal Varma, Mani Ratnam et al is extremely talented and has the potential to recreate the magic on-screen that was 'Billa'.
14. Upendra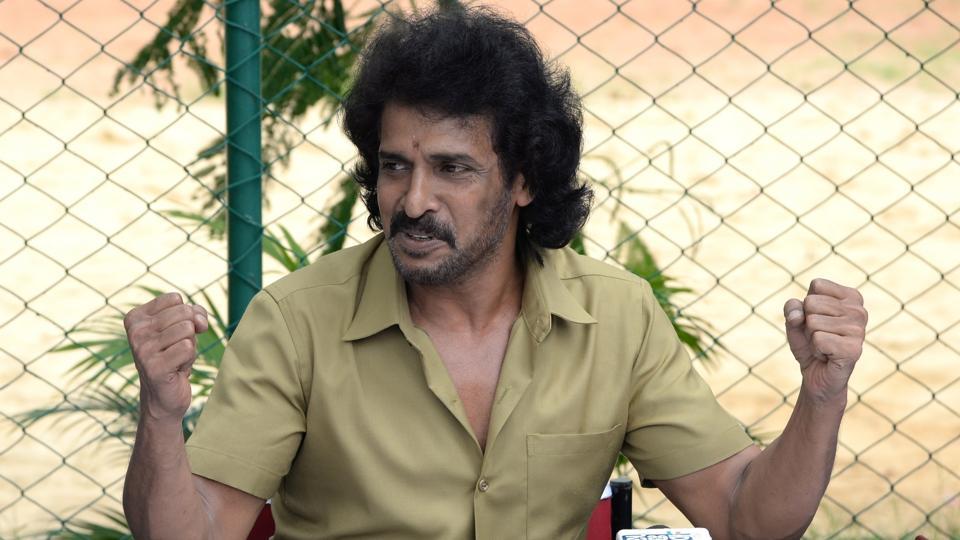 Language(s): Kannada, Telugu, Tamil
Notable Work(s): Tharle Nan Maga (1992), Shhh! (1993), Om (1995), Super (2010), Uppi 2 (2015)
Although we know Upendra primarily as an actor, with his works across umpteen movies in various languages, his directorial skills have been critically praised and acclaimed alike. The actor-director turned politician has always had an affinity for directing movies rather than enacting in them and it is Uppi's passion for cinema that's evident from his works like 'Shhh! (1993)', 'A (1998)', and one of the latest additions after a break of almost a decade that is 'Super (2010)' which has been at the receiving end of numerous awards and accolades. If Uppi decides to continue his directorial run, fingers crossed, we're going to be a party to many such blockbusters coming out of his tabloid, which can also reaffirm his desire to be a director more than anything else.
13. Puri Jagannadh
Language(s): Telugu, Kannada, Hindi
Notable Work(s): Badri (2000), Pokiri (2006), Itlu Sravani Subramanyam (2001), Desamuduru (2007), Bbuddah… Hoga Terra Baap (2011), Businessman (2012), Iddarammayilatho (2013)
With a knack for directing action-romance-comedy films and having worked with superstars like Mahesh Babu, Pawan Kalyan, Allu Arjun, Ravi Teja et al, Puri Jagannadh has time and again proven that he's second to none when it comes to making blockbuster action movies schmeared in a dash of comedy and topped with ample romance. Having directed more than 40 movies, most of which have been massive superhits, and counting, the feats and the dexterity of Puri Jagannadh's way of filmmaking can rarely be found in another person.
12. Alphonse Puthren
Language(s): Malayalam, Tamil
Notable Work(s): Neram (2013), Premam (2015)
This young actor-director has more or less been associated with short films and commercials before venturing into mainstream cinema, before writing and directing the suspense thriller 'Neram' which was a critical and commercial success. Following the success of 'Neram', he directed 'Premam' – a romantic feature, which again reinstated his position as a seasoned yet diversified filmmaker. Predominantly, Alphonse has so far worked with Nivin Pauly in both of his features, along with a few short films in the past, and with an upcoming Tamil feature film in his directorial kitty, he has all the avenues to prove his mettle and reach the zenith of Padmarajan, Adoor Gopalakrishnan et al.
11. Anjali Menon
Language(s): Malayalam
Notable Work(s): 'Manjadikuru (2012)', ;Bangalore Days (2014)'
The National Award winning screenwriter for 'Ustad Hotel (2012)' which is considered as one of the milestones in Malayalam film industry and the sensational 'Bangalore Days' was the brainchild of Anjali Menon. Although we're currently witnessing her silent phase for the past four years without any significant contributions to the film industry, given the fact that she's been an alumnus of the London Film School and has been associated with filmmaking, we expect to see her creative streak furthermore in Malayalam and South Indian film industry to start with. And her cameo roles in her own movies won't be bad either.
Read More: Best South Indian Actresses