Tamil cinema is the pioneer of indie-movie culture in India. Predominantly based in Chennai, Tamil Cinema is famous for its raw energy and intensity in its movies. The industry has produced many superstars like Rajinikanth, Kamal Hassan and also some of the greatest directors like Mani Ratnam and K. Balachander. The themes portrayed in Tamil cinema are culturally significant and technically brilliant. Here is the list of top Tamil actors ever. Who's your favorite among these Tamil heroes.
20. Vijay Sethupathi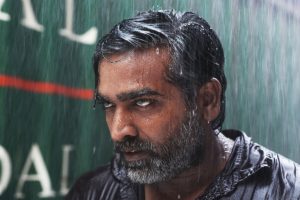 Vijay Sethupathi is the pioneer of Tamil-Indie films. Popularly known as, 'Makkal Selvan' (People's Star), he began his career with small roles and later debuted with Kartik Subbaraj's 'Pizza' which was a smash hit. Vijay Sethupathi's performance was raved by the critics. In the recent times, Vijay Sethupathi has garnered immense popularity with the versatility in acting. His recent film, 'Vikram Vedha' turned out to be the biggest blockbuster in his career.
Notable films: Pizza, Sethupathi, Iraivi, Vikram Vedha.
19. Vijay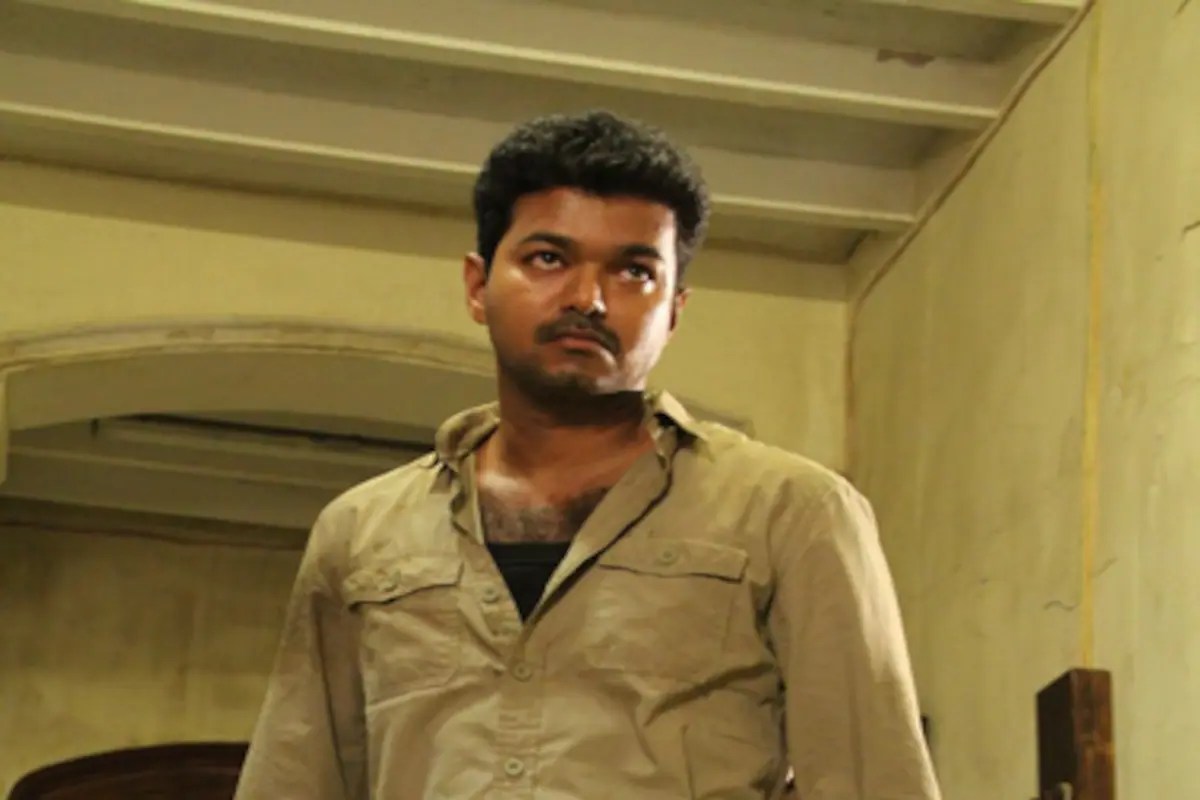 'Thalapathy' Vijay is considered to be the next big thing from Tamil Cinema. An electrifying screen presence, impeccable comic timing, and his trademark dance, make millions of fans go gaga for him. Vijay debuted with this father's directorial venture 'Naalaya Theerpu'. His first breakthrough film was 'Poovae Unnakaga', which was a blockbuster. Vijay's Ghilli is the first south Indian movie to collect more than 50 crores. It was the movie, Pokkiri, that made him the favorite of masses. AR Murugadoss' military drama 'Thuppaki' catapulted Vijay into the big league. He then acted in the social drama 'Kaththi' which was critically acclaimed and considered his best movie till date. Vijay is regarded as one of India's best dancers.
Notable films: Poovae Unnakaga, Pokkiri, Thuppaki, Kaththi.
18. Ajith Kumar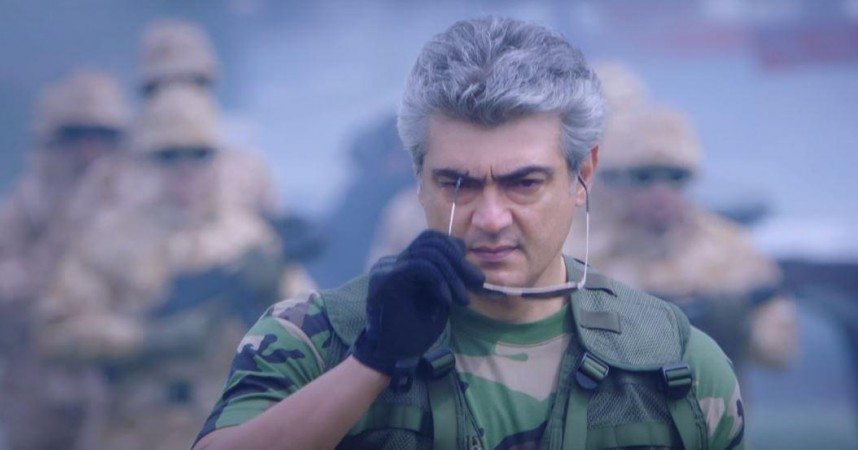 Ajith Kumar is one of the biggest movie stars acting in Tamil Industry today. He has a huge fanbase, which ensures earth-shattering openings for all his movies. Primarily, he started his career as romantic hero, before foraying into mainstream commercial cinema. Vaali was his first breakthrough role that helped him gain a strong foothold in the industry. AR Murugudoss' Dheena established him as action hero. Films like Villain, Mankatha, Aarambham, Veeram made him a superstar. One of the most handsome men in the Industry, Ajith Kumar's Vivegam opened to a humongous response from the audiences.
Notable films: Citizen, Dheena, Mankatha, Vivegam.
17. Dhanush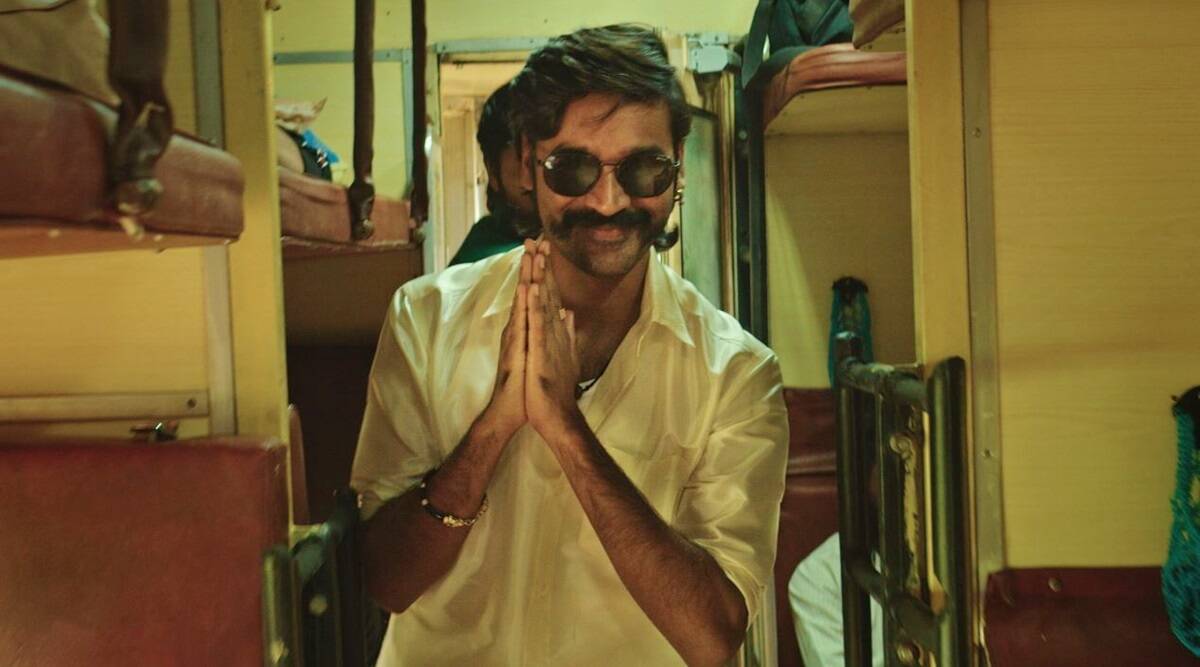 Dhanush is the actor that broke the stereotypical hero-figure with his unconventional and impeccable acting reportoire. Belonging to a film family, it was never easy for him to gain a foothold in the industry. Born to film director, Kasthuri Raja, Dhanush debuted with the coming-age-of-drama Thulladho Ilamai. He awed everyone with his acting, and broke the formula for the protagonist. His second film, Kadhal Kondein, was an outright blockbuster and made him an overnight star. Dhanush's collaboration with the director Vettrimaaran, Pudhu Pettai was critically acclaimed. Aadukalam garnered him the National Award for Best Actor. Who can forget the 'Kolaveri' fever? It was the song 'Why this Kolaveri Di?' brought international recognition to Dhanush. His Bollywood debut, Raanjhana, was also critically acclaimed.
Notable films: Pudhu Pettai, Aadukalam,VIP, Raanjhana.
16. Aravind Swamy
'I am not Bad, I am just evil' -an iconic dialogue that Aravind Swamy used in the movie, Thani Oruvan. Aravind Swamy, one of the most charming men of Tamil Cinema, debuted with Mani Ratnam's cult-classic, "Thalapathy". He later colloborated with Mani Ratnam twice, Roja and Bombay. Roja introduced the genius of AR Rahman to Indian Cinema. Bombay was critically acclaimed and was the first movie in Mani Ratnam's Terror trilogy. Owing to health complications, he was away from films for over a decade. It was the movie, 'Thani Oruvan' that re-introduced the great actor in Aravind Swamy. It was a blockbuster and he was flooded with offers from various languages. A long way to go, Aravind Swamy.
Notable films: Bombay, Roja, Thalapathi
15. Madhavan
The Chocolate Boy of Tamil Cinema, Madhavan is one of the few actors to have a pan-Indian appeal. After acting in a couple of television serials, Madhavan debuted with Mani Ratnam's love drama 'Alaipayuthey'. His stylish charm made him the property of women audiences. Gautam Menon's Minnale further enhanced his image. All the colloborations of Mani Ratnam and Madhavan were critically acclaimed. Rang De Basanti, 3 Idiots, Tanu Weds Manu helped him garner pan-Indian popularity. No one can forget Madhavan's charisma in Rehna Hain Tumhare Dil Mein, that made him the darling of audiences.
Notable films: Alaipayuthey, Run, Iruddhu Suttru, Vikram Vedha
14. Surya Sivakumar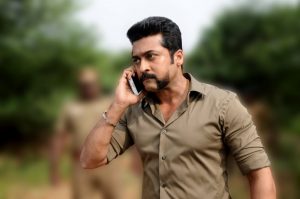 Surya is the son of legendary tamil actor, Sivakumar. One of the most charming and handsome men in the country, Surya is popular across the country. Debuting with the movie, Nerukku Ner, it took a while for him to garner his first commercial success. His first breakthrough role, Nandha pumped him into the masses. Later, in 2003, Gautam Menon's cop drama, Kaakha Kaakha, brought him widespread acclaim. He rose to stardom with Gautam Menon's Vaaranam Ayiram which is considered a cult-classic. It was the Singham series that brought him national stardom. The dubbed version of the seies is a huge hit in the HIndi televison. He also forayed into television, hosting Neengalum Vellalam Oru Kodi, the tamil version of Who want's to be a Millionaire?
Notable films: Nandha, Kaakha Kaakha, Singham.
13. Nassar
Nassar is one of the finest actors that Tamil cinema has produced. Another discovery of K. Balachander, he debuted as a supporting actor in the film, Kalyana Agathigal. His first breakthrough role was that of a police officer in Mani Ratnam's crime drama, Nayagan. He went on to act in many films, and is regularly found in many Mani Ratnam's films. His film, Avatharam, which he also directed was a critically acclaimed film. It was the tamil film, Pokkiri, that brought Nassar national recognition. From then on, he is seen many films, making him one of the most sought actors in the industry.
Notable films: Iruvar, Nayagan, Maatrudevobhava.
12. R. Sarathkumar
The Supreme star of Tamil Cinema, R. Sarathkumar established himself as a lead actor after portraying negative character in Tamil and Telugu cinema. In a career spanning three decades, he has acted in more than 200 films. A body builder before his acting careerr, Sarathkumar won the title of 'Mr. Madras' in 1974. After his debut in Telugu cinema, he acted as the antagonist in Vijay Kanth-starrer Pulan Visarani, which brought him popularity. He later turned into a lead actor, and acted in a number of Tamil films. He started a political party in the year 2006, and was also the president of Nadigar Sangam from 2006 to 2015.
Notable films: Ayya, Pachakili Muthucharam, Kaanchana.
11. Vijayakanth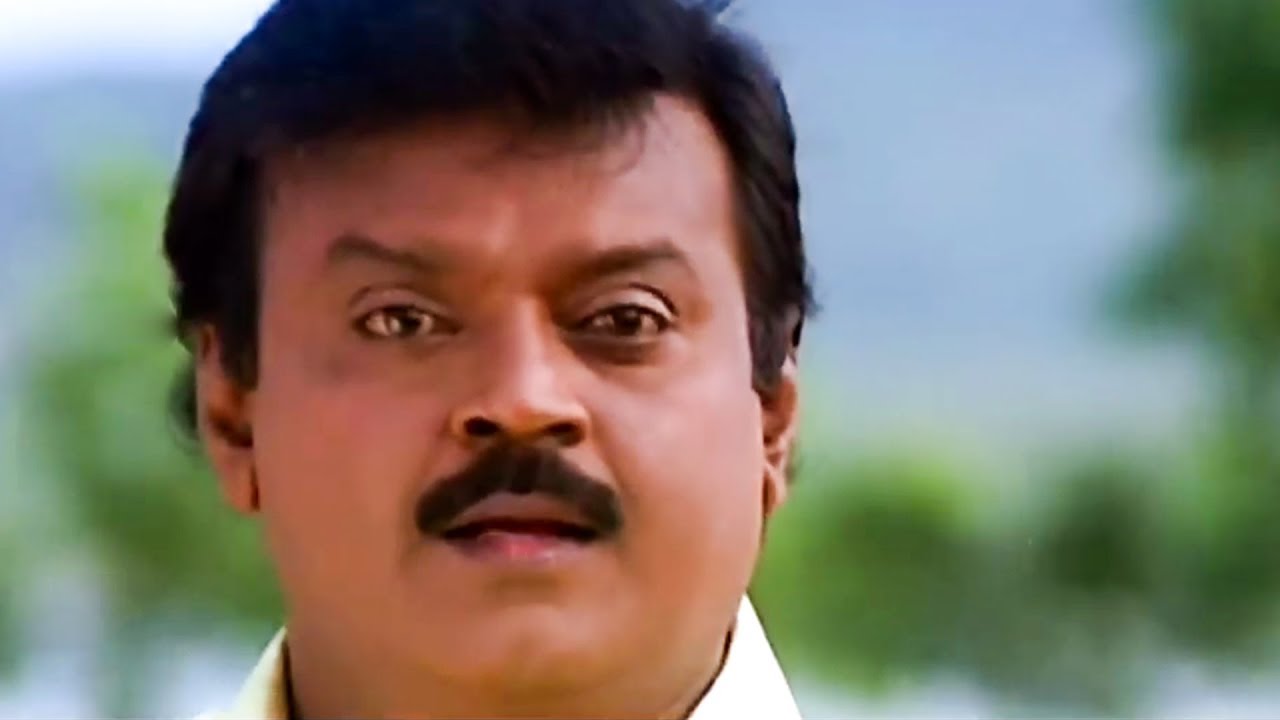 Vijayakanth is the angry young man of Tamil Cinema. He is famous for his social dramas, where the protagonist takes upon the system and fights the corruption, or rural Tamil dramas, based in remote villages. Debuting with Innikum Illai as a villain, he went on to act in more than 150 films in a career span of three decades. His 100th film, Captain Prabhakaran, was a huge blockbuster and gained him the tag 'Captain Vijayakanth'. He later forayed into politics and is a popular politician today in Tamil Nadu.
Notable films: Captain Prabhakaran, Ramana, Sethupathi IPS.
10. Prakash Raj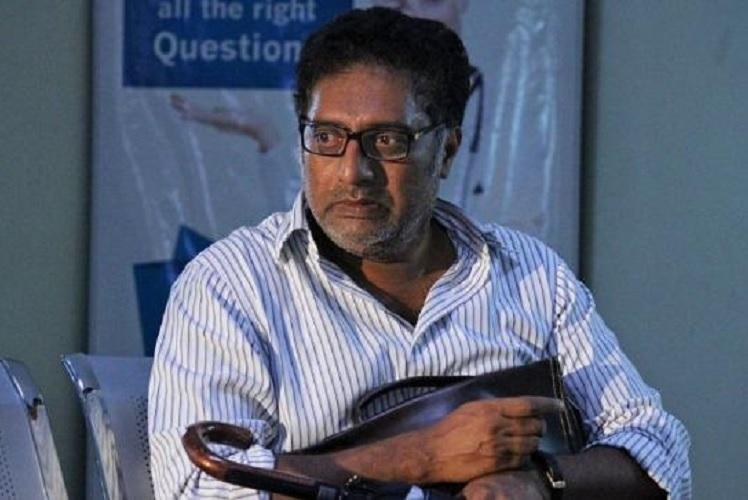 Prakash Raj is one of the most recognized faces in the Tamil film Industry. A terrific theatre artist, Prakash Raj is a versatile actor. He is rather popularly known for his portrayal of negative characters, in almost many languages. He has four national awards to his credit, which prove the strength in his acting and directorial skills. Mani Ratnam's Iruvar was a breakthrough role for Prakash Raj, for which he was conferred with the National Award for Best Supporting Actor. His raw portrayal of the negaive character in Antahpuram fetched him the Special Jury National Award. Be it any role, Prakash Raj portrays it with his signature acting. He has also acted in many Bollywood dramas.
Notable films: Iruvar, Antahpuram, Pokkiri, Kanchivaram.
9. Karthik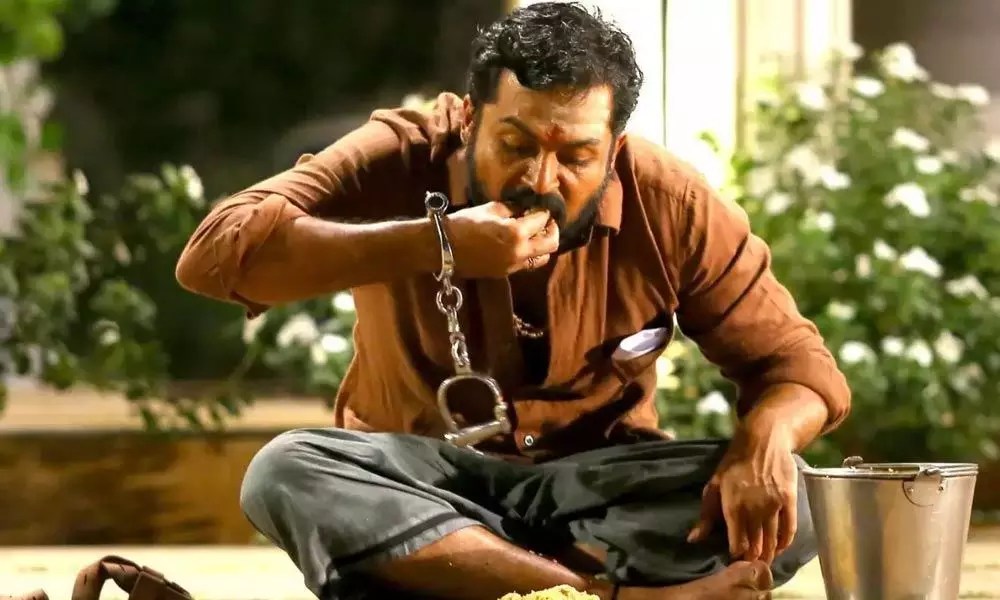 Karthik is one of the very few actors who has collaborated with all the big directors of Tamil cinema. You name it, he's done it. Known for his versatile acting, he left his own mark in the Industry. Introduced by the ace director, Bharathiraja in his Alaigal Oivathillai, Karthick soon became the talk of the town with his variety of movies. His comedy with Goundamani in many films is still cherished. In the list of 'Top 50 Indian Actors' released by IMDB, Karthik was ranked 24, and that proves his capability when it comes to acting.
Notable fims: Alaigal OIvathillai, Vaana Kanavugal, Ullaithai Allitha.
8. Nagesh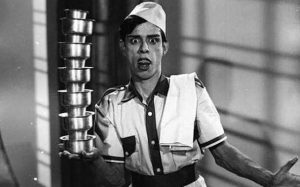 'The Jerry Lewis of India', Nagesh is a prolific comedian and actor who ruled the screen with his comedy in 1970s and 80s. Known only by his screen name (his real name being Krishna Rao Nageswaran), Nagesh has acted in over 1000 films, a rare feat by any actor. Found in many K. Balachander films, Nagesh's style of comedy was inspired by the Hollywood comedian, Jerry Lewis, which earned him that title. Be it 'Server Sundaram', or Vaithy in Thillana Mohanambal, or the poor priest Dharumi in Thiruvilayadal, he provide some of the most iconic comedy scenes for Tamil Cinema.
Notable films: Server Sundaram, Thillana Mohanambal, Anbe Vaa.
7. Vikram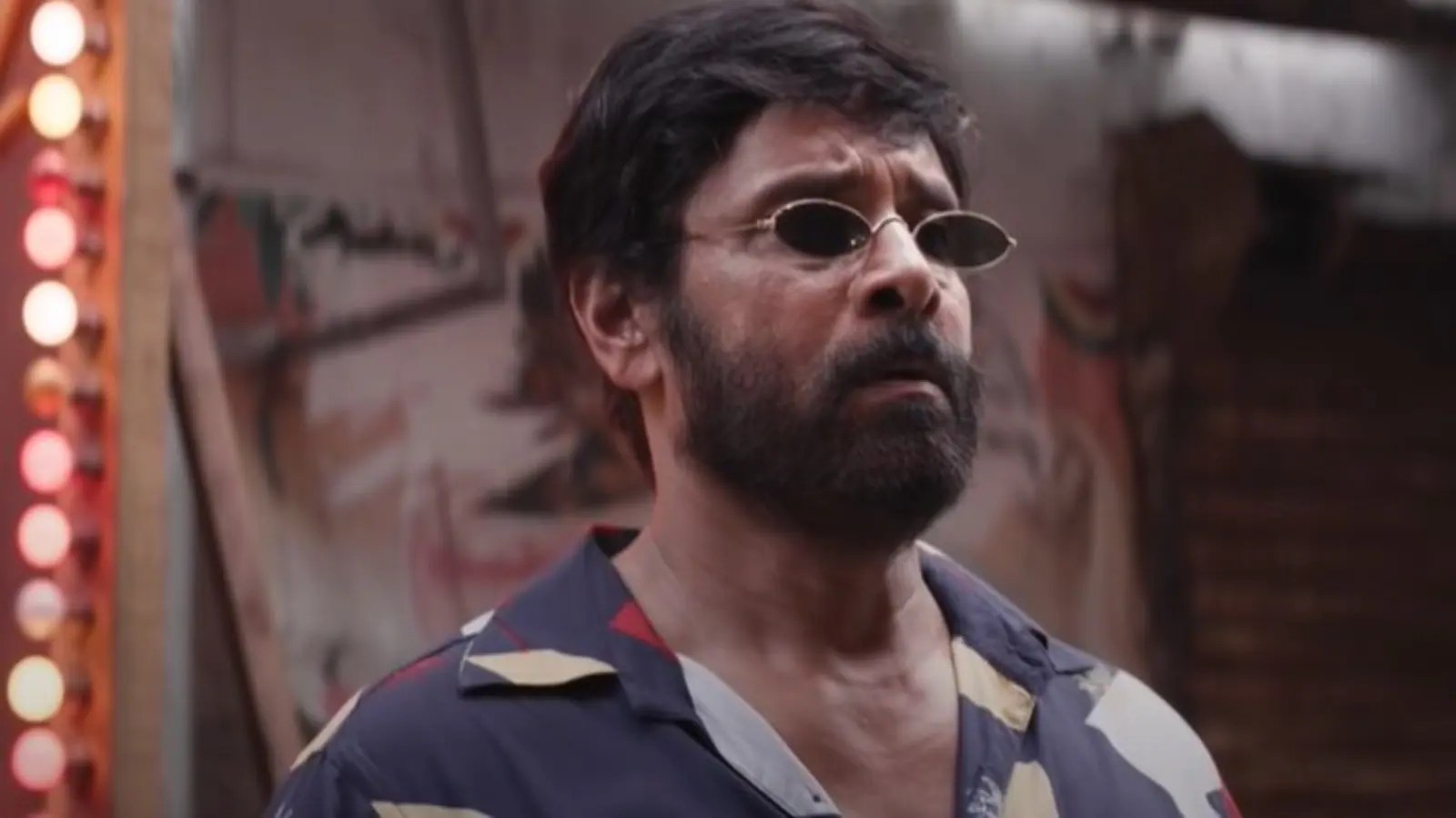 Chiyaan Vikram is the pioneer of this generation's finest actors. Known for his versatility in his movies, Vikram is very popular in Tamil Cinema. He debuted with En Kaadhal Kanamani, which opened to lukewarm response. The series of his next films were also denied by the audience. But it was Bala's Sethu, that gave him the breakthrough and made him popular. And some series of films, he was in the top league. It was the movie, Anniyan, that brought Vikram, national recognition. A humongous blockbuster, it rewrote all the existing box-office records. Vikram is one actor who has the stamina to pull out any kind of role with his trademark ease. Also, he believes in method acting.
Notable films: Sethu, Saamy, Pithamagan, Anniyan, I.
6. Siva Kumar
Often referred to as 'Markandeyan' of Tamil Cinema, Siva Kumar was one of the leading actors of Tamil Cinema in the 1970s. Hailed for his portrayal of wide variety of characters, Siva Kumar has acted in over 200 films in career spanning three decades. Started his career as a supporting actor, he grew up to become one of the leading faces of Tamil Cinema. His acting, particularly, in movies like, Marupakkam, Sindhu Bhairavi, Annakili are used as references in the modern era. He later forayed into television serials, like Annamalai and Chithi.
Notable films: Marupakkam, Sindhu Bhairavi, Annakili.
5. Rajinikanth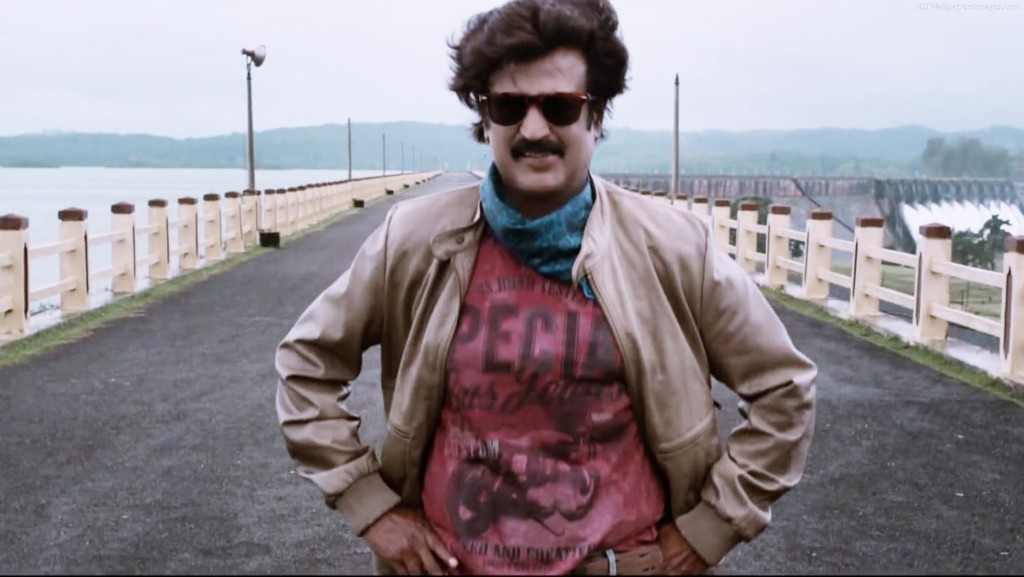 The name that needs no introduction. The darling of the masses, Rajinikanth, is the biggest superstar of Tamil Cinema. Another discovery of the ace director, K. Balachander, Rajinikanth debuted in his 1975 film, Apoorva Raagangal. A series of films, and he was at the brink of the ascent to super-stardom. Rajinikanth was a bus-conductor prior to his career in films. His passion led him to Madras Film Institute, and inspired him to pursue a career in acting. His biggest blockbuster was the 1995 gangster drama, Baasha. Rajinikanth is also active in philanthropic activities. He is lovingly called upon as 'Thalaivar', by his millions of fans. At the 45th International Indian Film Festival, he was honored with the "Centenary Award for Indian Film Personality of the Year"
Notable films: Baasha, Thalapathi, Sivaji-The Boss.
4. Gemini Ganeshan
One of the three big names of Tamil Cinema, Gemini Ganesan ( the other two being SIvaj Ganesan and MGR) is popular for his acting in romantic films. Nicknamed 'Kaadhal Mannan', Gemini Ganesan left an indelible mark with his roles in romantic movies. He debuted with the film 'Miss Malini' in the year 1947. It was the movie, Manam Pola Mangalyam, that brought widespread acclaim to Gemini Ganesan. He has acted in over 200 films in a career spanning nearly five decades. Unlike the other two greats, Gemini Ganesan never entered into politics.
Notable films: Thai Ullam, Kaviya Thalaivai, Manam Pola Mangalyam.
3. MG Ramachandran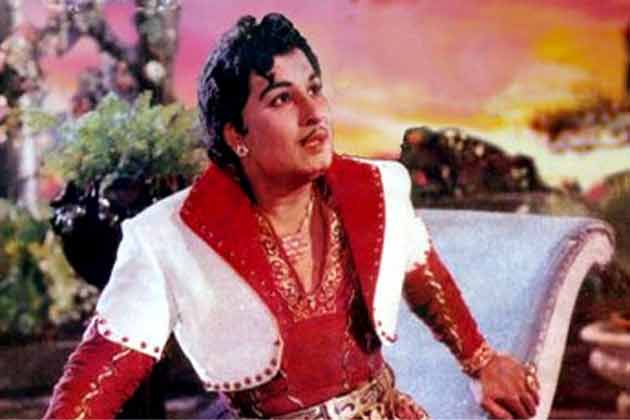 Probably, the most successful and the most popular actor among the Tamil film fraternity would be, MG Ramachandran, or popularly known as 'MGR'. He is considered to be the most influential cultural icon of Tamil Cinema. He was also the Cheif Minister of Tamil Nadu for 10 years. MGR was very popular among the masses, thanks to his films like Anbe Vaa, Mahadevi. His film Ulagam Sutrum Vaalibhan, released in 1973 broke all the then existing box-office records of Tamil cinema. After a great career in films, he forayed into politics and was also successful like his film career. He is called 'Makkal Thilagam' (People's King) in Tamil culture.
Notable films: Ulagam Sutrum Vaalibhan, Rickshawaran, Anbe Vaa.
2. Sivaji Ganesan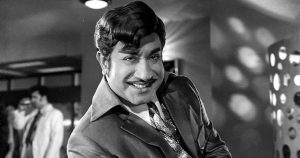 The Los Angeles times described Sivaji Ganesan as, "The Marlon Brando of Indian Cinema." An iconic figure in Tamil Cinema, he is referred as "Nadigar Thilagam" (Pride of actors). In a career spanning five decades, he acted in 283 films across many languages. He is popular for his iconic body language and a thumping baritone. He is also the most immitated actors in India. He wowed everyone with his electrifying performance in his debut film, Parasakthi. 'Veerapandiya Kattabommon' was the movie that catapulted him into a larger than life stature and made him the 'Nadigar Thilagam'. Sivaji Ganesan is also the first Indian actor to recieve the Chevalier award. Watch his movies, and you will start to bristle with energy.
Notable films: Thillana Mohanambal, Veerapandiya Kattabommon, Thiruvilaiyadal.
1. Kamal Hassan
Kamal Hassan is one of the finest actors of Indian Cinema. Driven by immense passion for movies, he carved out a niche for himself in a career spanning five decades. Known for his versatility in movie roles, he left an indelible mark with his trademark way of emoting scenes. His debut film, Kalathur Kannamma, fetched him the President's Gold Medal at an age of 6. Considered to be a discovery of the ace director K. Balachander, Kamal Hassan's first breakthrough film was Apoorva Raagangal. From then on, Kamal Hassan acted in a number of versatile roles, only to catapult him into the league of fine actors. There was also a time when he was considered to be the successor of Bachchan in Hindi Cinema. The phenomenal success of Mani Ratnam's Nayagan brought him international popularity. After a colossal stint in films, Mr. Hassan is now foraying into politics.
Notable films: Nayagan, Apoorva Raagangal, Indian, Vishwaroopam.
Read More: Best Telugu Actors