2018 was a marvelous year for films. Not only did some of the greatest directors take to the screen, but the year also brought some head-turning newcomers. Ari Aster was one, who stood out with his frenetic horror-drama, 'Hereditary'. Although the movie comes close to being a cult-classic (albeit for the third act), it certainly remained a hot topic throughout. One of the most talked aspects of the movie was Toni Collette's incredible and awe-inspiring lead performance. The actress, who miraculously missed out on an Academy nomination, gives her best performance till date. The harrowing manner in which she translates her character's paranoia and restlessness is truly remarkable. Collette's exclusion from the year's best list sparked great hue and cry on the internet. People lamented the lack of recognition for her, a phenomenon observed for the entirety of her career. One Academy nomination is a bad joke.
Anyway. Her absence from the awards periphery prompted a look back at similar instances in her career. And they are in abundance. Let's take a look back at some of the best work Collette has done in the past. You can watch several of these best Toni Collette Movies on Netflix, Hulu or Amazon Prime.
1. Hereditary
Ari Aster's slow-burning, hair-raising horror film caught the eye of every moviegoer last year. Hailed as 'The Exorcist' of the 21st century, 'Hereditary' presents an unsettling portrait of a family in turmoil. Aster's understated use of horror stands out as a different alternative, even for the fans of the genre. The Graham family has a history of mental illnesses. The family hierarchy, right from the oldest, to the youngest, have shown peculiar inclinations towards being unstable. After losing Charlie, the youngest, in a freak accident, Annie (Collette) takes it upon herself to preserve what's left of her family. Aster creates a highly unpredictable and volatile atmosphere in the film. 'Hereditary' builds intrigue with its brilliantly constructed first two acts. The slow camera turns, the restless silence and some really bizarre plot twists ensure you stay hooked right until the end. Toni Collette, though, is the beating heart of the movie, showcasing great emotional range and giving life to a complex character that feels like a strange mix of compassion and crazy.
2. Little Miss Sunshine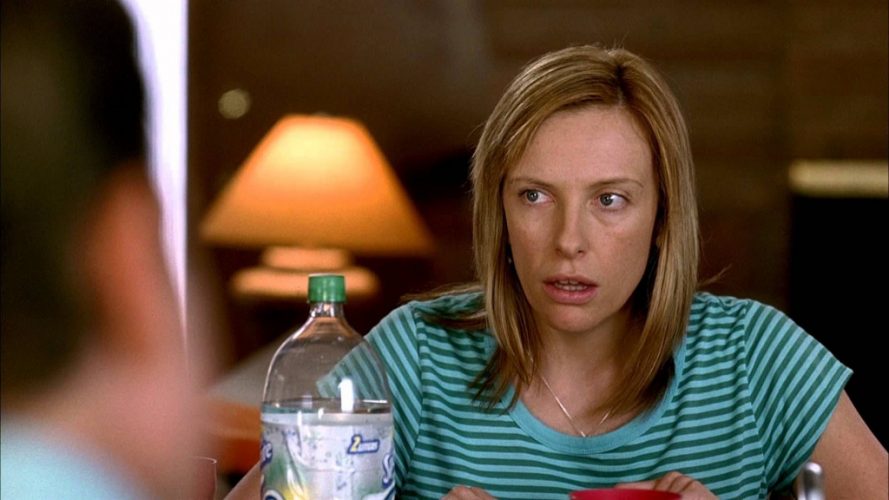 For anyone who loves shoestring, heartwarming indie films, 'Little Miss Sunshine' is a must watch. Family dynamics have seen numerous incarnations on screen. Since time immemorial, the idea of representing what makes a group of people family has found popularity and patience on film. The portraits have gone through a tremendous transition, both in subject-matter and emotion. 'Little Miss Sunshine's place in the 21st-century allows its thematic structure to be inclined towards realism rather than idealism. The Hoover family is a discordant mess. Comprising of an eclectic mix of personalities, the family suffers a tragedy when the irritable Grandpa Hoover passes away. To fulfill his dream of seeing his granddaughter win the Miss Sunshine Pageant, the family travels cross country in their T2 with Grandpa wrapped in a sheet. The trip opens up many secrets of the members, which they overcome with togetherness and affection. The star cast ably supports a well-written and emotion-filled script. Its scarce running time has more than enough to provide you with a cathartic experience and remain a memorable film.
3. Enough Said
James Gandolfini undoubtedly played the greatest mobster television has ever seen in 'The Sopranos'. The American actor delivers yet another resonating performance in Nicole Holofcener's moving comedy-drama, 'Enough Said'. With its poignant protagonists, Holofcener offers an insightful look at the bachelor life in adulthood. When Eva, a hard-working masseuse, goes back in the dating game again, she comes across Albert, a confident middle-aged man. The two overcome the initial skepticism to start a fruitful relationship. Inadvertently, Albert turns out to be the ex-husband of one of Eva's most important customers, Marianne. The ensuing drama makes the chunk of Holofcener's endearing storytelling. Led by superb performances, 'Enough Said' is a refined end-product that is neither glamorous nor boisterous, but still remains effective with its genuine and understated commentary on relationships and life.
4. About a Boy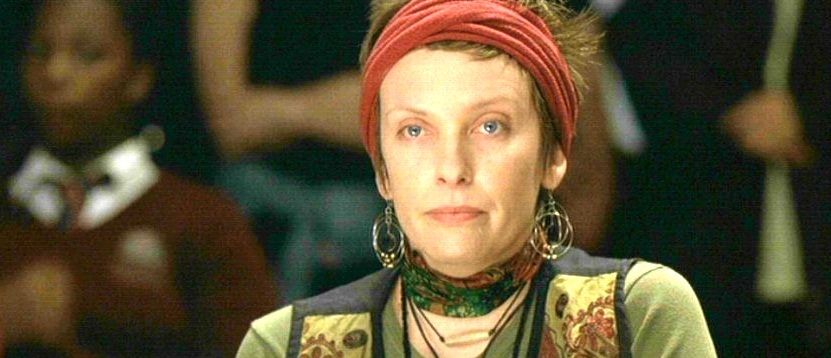 When two people's minds meet, they become one. 'About A Boy' functions on a similar belief structure, combining the thought process of Marcus and Will to produce a unique character study that is instantly charming and memorable. Collette forms an integral part of another star-studded ensemble, playing to perfection the vessel for her emotions, Fiona. The thing about Fiona is that she swings from lovable to hateful in a matter of seconds. Although the reason for the same is her indifference to the joy of life, Fiona remains relatable. Collette plays her with great wit and maturity, not making her seem like a complete failure. 'About A Boy', though, is more about the relationship between Marcus and Will, played by Nicholas Hoult and Hugh Grant. They have almost nothing in common, sharing their connection to Fiona as a talking point. Inevitably, the story tries to merge the two and realize the common goal of finding something to care about in their lives. 'About A Boy' is refreshingly original and a consummate adaption of its brilliant source material.
5. The Hours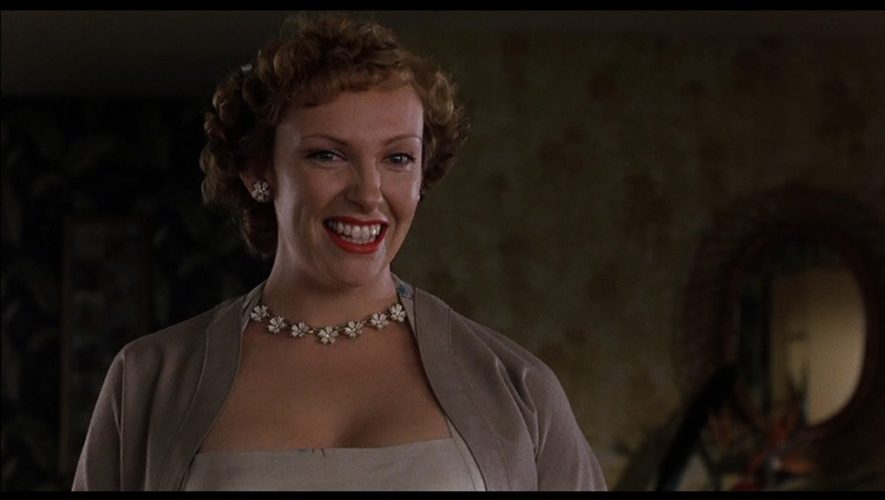 Stephen Daldry's almost period-like drama has a rich visual filling. Charting real-life personalities like Virginia Woolf, 'The Hours' employs one of the most envious ensembles ever assembled. Nicole Kidman breathes life into Woolf, a contemporary outcast and literary genius, while Meryl Streep inhabits Clarissa Vaughan, a confident, often cantankerous woman in her fifties. Daldry's experimental style of narration finds great feet in the film. Using two different periods in history, Daldry engages the audience and plays to its wisdom with elegance and tightly-paced storytelling. 'The Hours' emerges a winner not purely due to its talented star cast but on the shoulders of its comprehensive and humane writing, which creates a universe so immersive you never have a dull moment.
6. The Way, Way Back
'The Way, Way Back' tells the story of Duncan, an awkward and introvert teenager, who stays with his divorced mother, Pam. He visits a beach house for the summer break with Pam and her boyfriend, Trent, and his daughter, Steph. Duncan doesn't get along with Trent, who constantly belittles him and undermines his persona. Duncan befriends Sussana, his neighbor, and discovers a water park where he experiences compassion and friendship for the first time in his life. Director Nat Faxon develops his flawed but affecting script well. Although the character arcs are not utilized to their fullest, he gives them enough opportunity to make amends. Liam James confirms himself as a major star for the future with a powerful and subtle performance. Without delving deep into teenhood identity issues, 'The Way, Way Back' impresses with its simple concept and enjoyable execution.
7. Hearts Beat Loud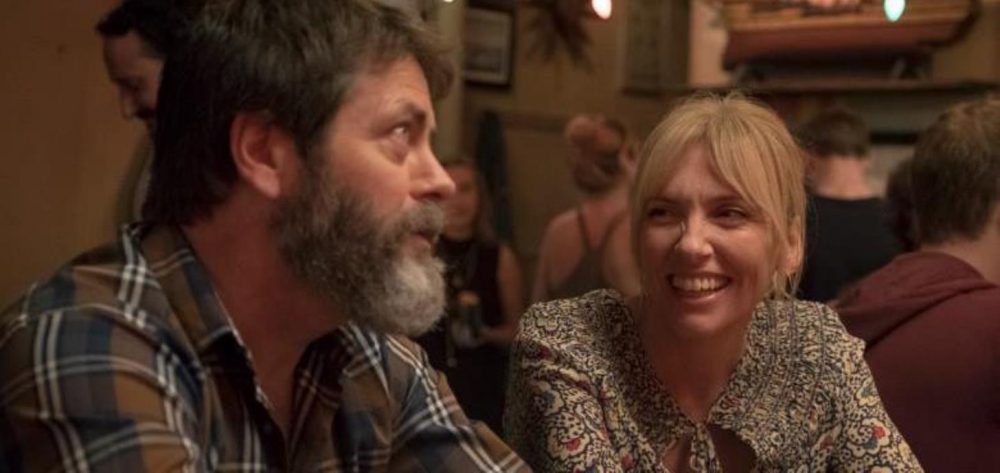 One of 2018's most overlooked and underappreciated films is this compassionate, fun-filled indie comedy. 'Hearts Beat Loud' more or less is about the spirit of and hope in life. Nick Offerman plays a single dad, hoping to send her daughter off to college. When the two join forces and release their debut song, recorded with immense difficulty, a promising future lies ahead. Will they succeed and turn from rags to riches?
The idea of the American dream is the inherent cog on which the story proceeds. Finding themselves pushed back to the wall, the father-daughter duo fights their way out of it, the revolting nature of their rebellion eventually pulling them through. Another strongly performed film sees Collette assume great importance. 'Hearts Beat Loud' is so good that by the end, you almost wish for it to never end.
8. The Sixth Sense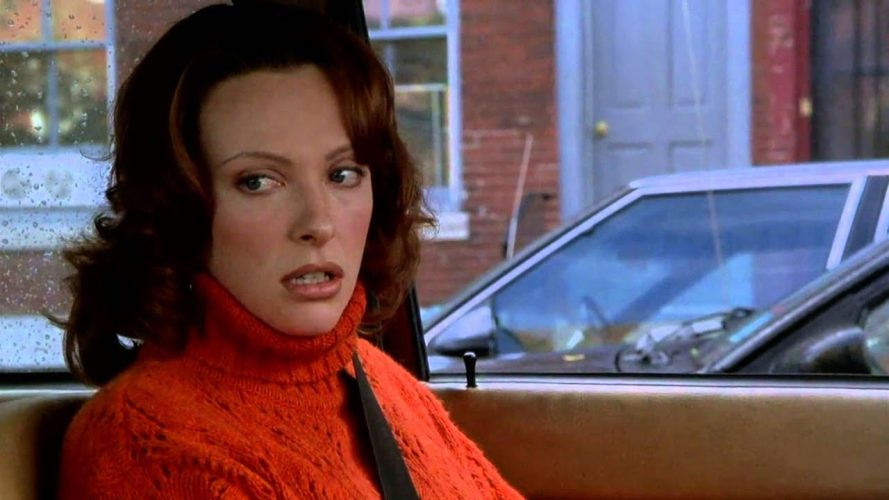 'Sixth Sense' birthed what has come to be known as the Shyamalan twist in films. One of the most referenced and watched films of all time, 'Sixth Sense' also launched the careers of Haley Joel and Toni Collette. The suspenseful thriller revolves around the life of Malcolm Crowe, a renowned child psychologist who takes on a new case of a peculiar boy Cole. He almost feels compelled to help Cole, owing to his previous failure in the case of Vincent, a patient with a similar condition. As he learns more about the problem, he becomes more and more distant from reality. Above everything else, 'The Sixth Sense' never makes itself about the problem of illness and the need for comparative psychoanalysis. It instead remains true to the nature of its story and the essence of the genre it so revolutionized.
9. Muriel's Wedding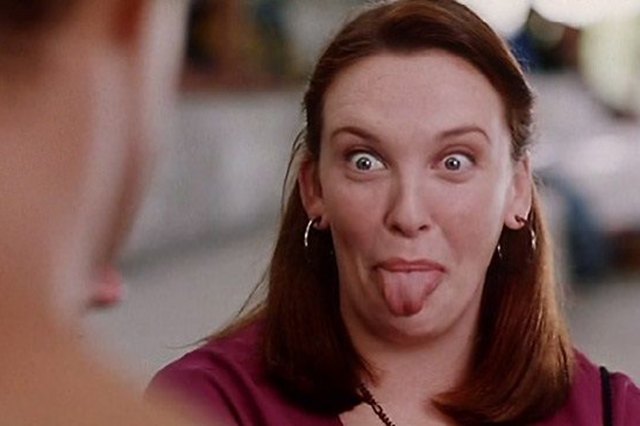 If there ever was a breakthrough movie in Collette's career, it was 'Muriel's Wedding'. Despite not fetching her global fame like 'Sixth Sense', it provided good evidence of her abilities. For the times that it released in, 'Muriel's Wedding' offers a pardonable plotline. The dream wedding that Muriel one day aspires to be a part of is the elusive goal the film works towards realizing. With great intent and will, the plot changes tracks and sketches Collette's character with strong emotional bearings, marking a remarkable turn in the fortunes of the character. Collette plays Muriel with a nuanced and sound uneasiness and accessibility that relegates the viewer to a first-hand impression of her. Together with Rachel Griffiths, Collette spins one of the most iconic and noteworthy female duos ever put on-screen.
10. Hitchcock
'Hitchcock' by no means enables viewers to get a peep at the great man's persona and genius. Although in Anthony Hopkins it does find an able rider, he's saddled with too dull a script and minimal imagination in concept from the director. 'Psycho' was an era-defining effort from Hitchcock that forever changed the contours of filmmaking and the depiction of violence on-screen. Hitchcock was a master manipulator like all good directors are. Instead of emotions, he used anticipation to enlarge and embolden the impact of his films. His biographical feature suffers from oversimplification of Hitchock's brevity and passion for cinema. It intends to cover Hitchcock's journey through probably the most challenging, albeit glorious, phase of his life without recognizing the sacrifices that he made. Save its performances, 'Hitchcock' is an average film that needlessly expands upon its subject-matter, making the extraordinary life of a great visionary seem banal.
Read More: Hereditary, Explained