Cinema means business as much as it is about art and creativity. No art form can survive without its patrons and for cinema its patrons are its audience. Although every film that earns big money is not necessarily a superior quality of work but it's a validation nonetheless. A good box office grossing empowers a filmmaker to jump into his next project with new found confidence. There are certain films which manage to garner both commercial and critical success by virtue of its subliminal quality and mass appeal. Hindi film industry has always been known as the happy film industry which churns out films that entertains as well as educates and makes sure that the producers go smiling all the way to the bank.
The list below features the highest Indian grossing of all time (top grossing Bollywood movies) and a good look at those blockbuster movies that features on the list and whether they deserve to be on the list or not.
22. Dilwale Dulhania Le Jayenge (1995)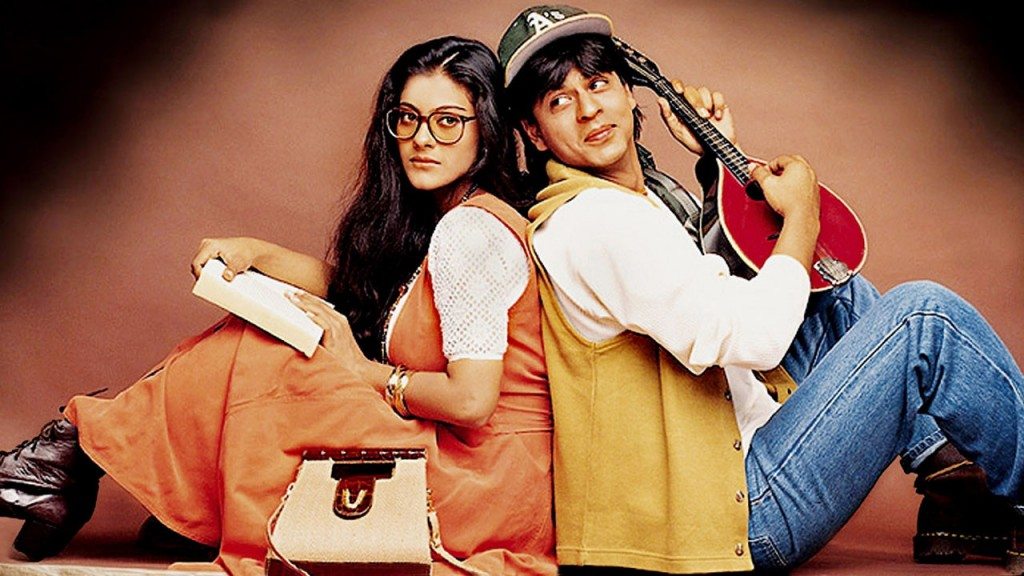 Worldwide Gross: 103.17 crore.
Aditya Chopra's directorial debut introduced the concept of the NRI hero. Apart from a being a romantic comedy 'Dilwale Dulhania Le Jayenge' (DDLJ) wonderfully packs in elements of drama, family values and the undeniable love for the homeland. If news reports are to be believed Tom Cruise was the first choice to play the role of Raj but the makers decided to stick to an Indian cast and Shah Rukh Khan came to the scene only after Saif Ali Khan and Aamir Khan rejected the offer. When he signed the film he had no idea that it was going to change his life and career forever. The SRK-Kajol pair came into prominence with this film after sharing screen space together in odd films like 'Baazigar' and 'Karan Arjun'. Last heard DDLJ was still running in Mumbai's Maratha Mandir theatre and thus holds the record for the longest running Indian cinema ever.
21. Kuch Kuch Hota Hai (1998)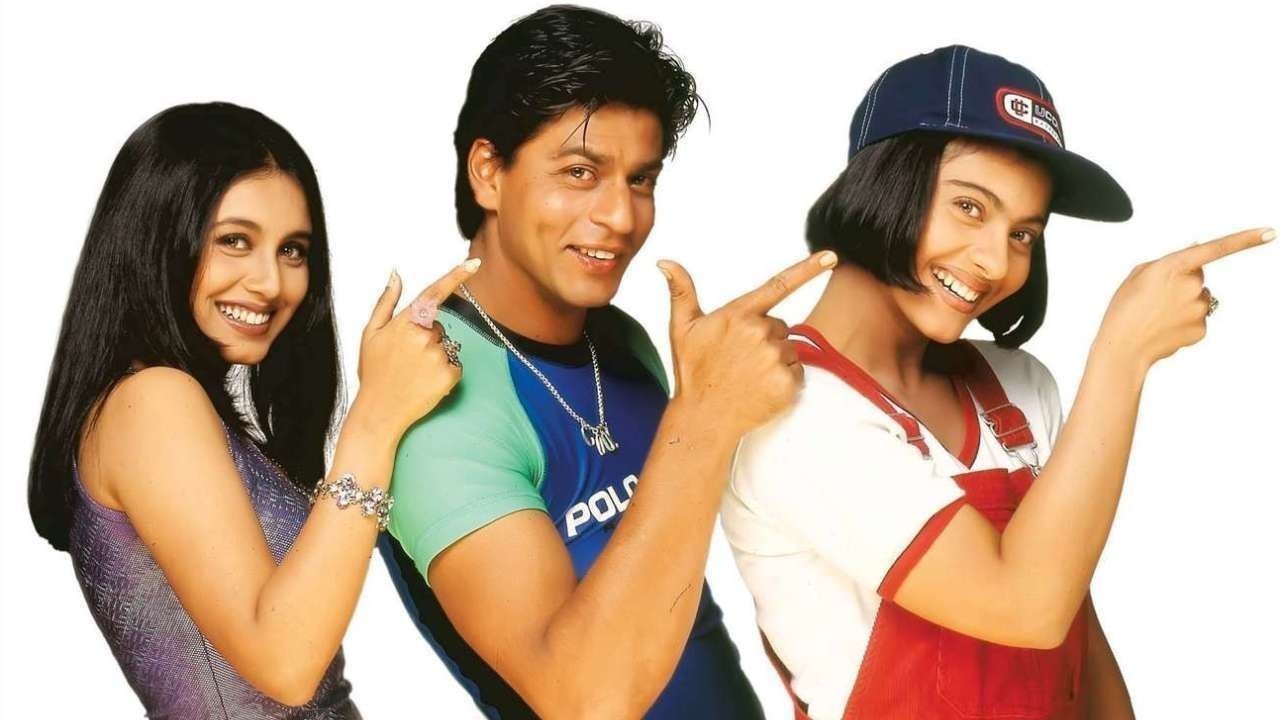 Worldwide Gross: 106.74 crore.
'Kuch Kuch Hota Hain' marked the beginning of a new era in Bollywood i.e. era of Karan Johar and his stylishly crafted popcorn entertainment worthy films. Karan's directorial debut is a fine balance of commerce, substance and formula. The ever reliable pair of Shah Rukh Khan and Kajol works their magic once again to make us laugh, cry and fall in love all over again. The chart topping music by Jatin-Lalit was also one of the highlights of the film.
20. Hum Aapke Hai koun..! (1994)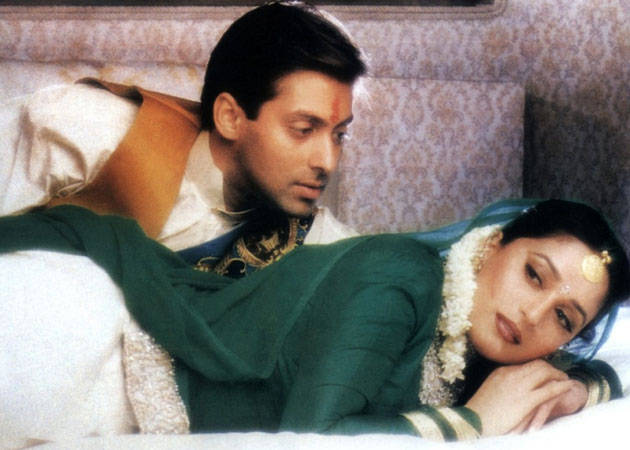 Worldwide Gross: 127.96 crore.
Initially the critics didn't warm up to the film as they do now. They dismissed it as a well shot marriage video and that nothing really happens in the movie. But 'Hum Aapke Hai Koun..!' proved them all wrong with its phenomenal run at the box office and its everlasting influence on Indian pop culture. Indian marriages were never the same again, both on and off screen. Madhuri Dixit was at the peak of her career when she did the film and there were even rumours that she was even paid more than Salman Khan for her role. Not only the ordinary masses but even MF Hussain fell head over heels for Madhuri who inspired him to paint a series of paintings dedicated to her beauty and grace.
19. Kabhi Khushi Kabhie Gham (2001)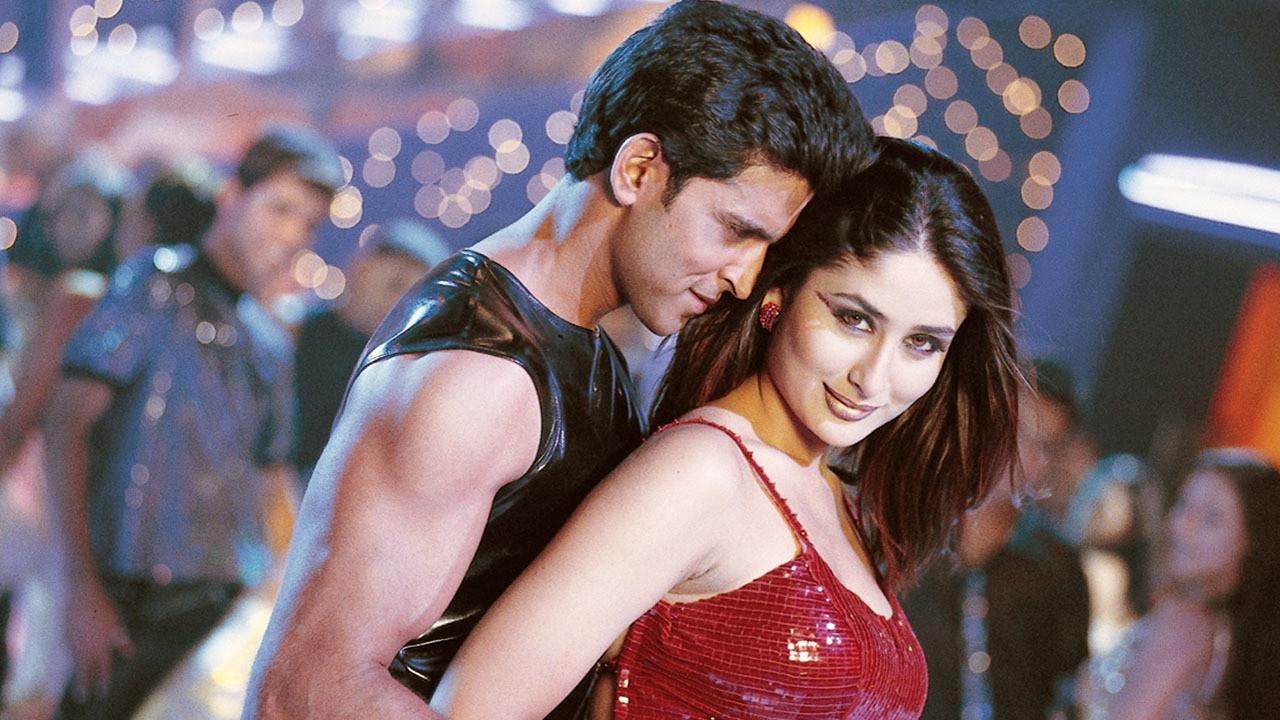 Worldwide Gross: 135.53 crore.
Karan Johar's second directorial venture is not really bad but some portions looks like a desperate attempt to cash in on the glory of his first film. Three generations were shown in the film via some of the biggest names in the Hindi filmdom like Amitabh and Jaya Bachchan, SRK- Kajol and Hrithik- Kareena. High on gloss and glycerin 'Kabhi Khushi Kabhie Gham' is long but enjoyable if you have the patience to sit over three hours at a stretch. It was a bigger hit overseas than it was in India.
18. Om Shanti Om (2007)
Worldwide Gross: 149.87 crore.
'Om Shanti Om' is Bollywood potboiler entertainment at its best. It's the kind of film that reminds you why you fall in love with Bollywood in the first place. The film is set in two time periods and is about reincarnation and revenge apart from being about love and the magic of the movies. Shah Rukh Khan was at his usual charming best in the film but it was Deepika Padukone who made a queen sized debut in this Farah Khan entertainer. It was the biggest hit of the year but naturally.
17. Dhoom 2 (2006)
Worldwide Gross: 151.39 crore.
It has to be one of the best looking Indian films of all time. Hrithik Roshan as the bad guy and Aishwarya Rai in itsy bitsy outfits were enough to set the screen on fire. And what more! They even share a passionate kiss that became the talk of town for quite some time. Apart from their sizzling chemistry and dance moves the film had a very contemporary, exotic look as the majority of the film's portions were shot in Rio de Janeiro.
16. Bodyguard (2011)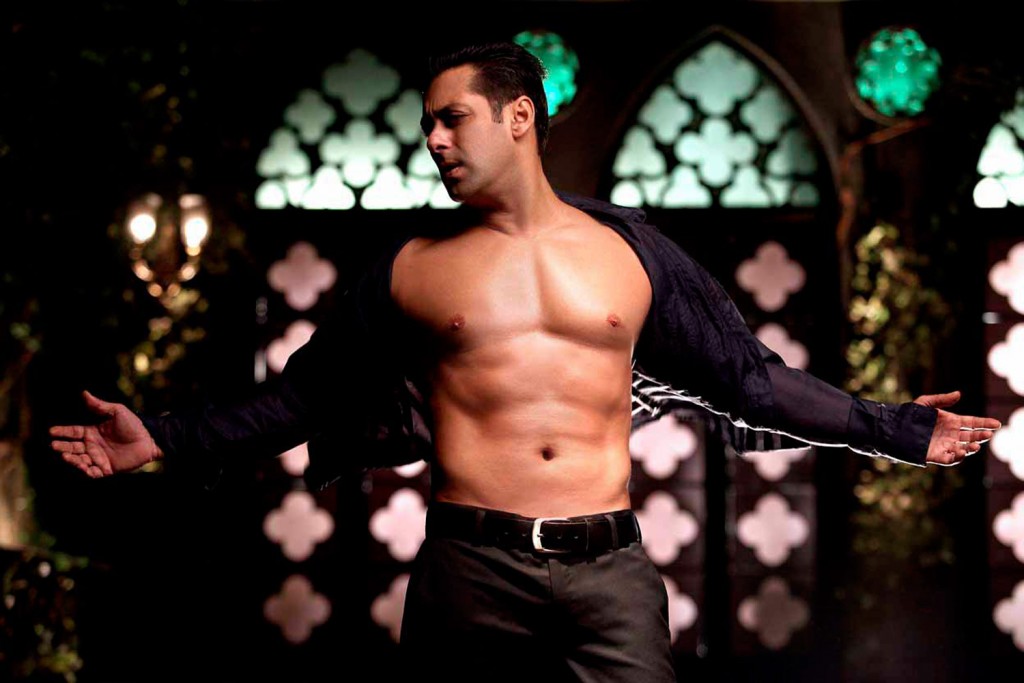 Worldwide Gross: 234.39 crore.
Even Salman Khan's biggest fans will agree that 'Bodyguard' is a childish, silly entertainer whose only selling point is Khan himself. Some chart topping songs and a balanced performance from Kareena Kapoor is what saves the film from being a total waste. But the Midas touch of Salman Khan works its wonders even here too and 'Bodyguard' emerged as a winner at the box office.
15. Ek Tha Tiger (2012)
Worldwide Gross: 320 crore.
Kabir Khan's 'Ek Tha Tiger' is not perfect but it has some pretty good moments in it. Shot in various locations around the world the film lives up to its theme of being an espionage thriller accompanied by solid action sequences. It is one of the few films where Salman doesn't play himself and makes an effort to go with the flow. Katrina Kaif is also properly used in the film as a girl with a mission of her own. The best parts of the film are the action sequences, especially that one scene where Katrina kicks some serious ass.
14. Happy New Year (2014)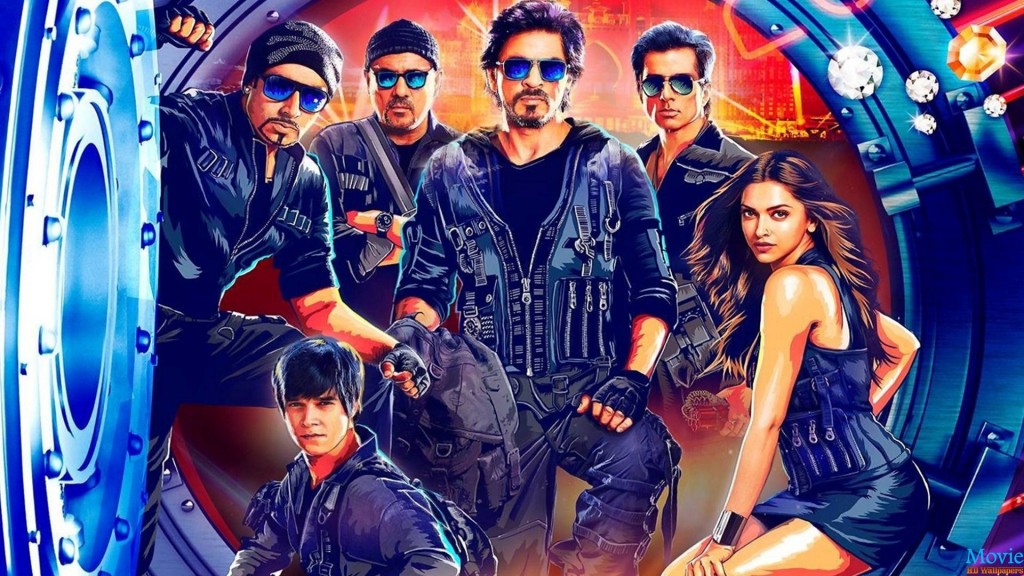 Worldwide Gross: 345 crore.
Yet another Farah Khan film on the list – 'Happy New Year' (HNY) – is ridiculous to say the least. In fact it's so downright outrageous that her other much criticized film 'Main Hoon Na' looks like an intelligent piece of work in comparison. HNY is 'Ocean's Eleven' meets the 'Step Up' series with a twist of Bollywood and an overload of mediocrity. Shah Rukh Khan and Deepika Padukone looks lovely together and Abhishek Bachchan is genuinely funny in some scenes but they are not enough to save the film which has loser written all over it.
13. Kick (2014)
Worldwide Gross: 352 crore.
A remake of a Telegu film of the same name, 'Kick' is the kind of cinema that doesn't deserve to be taken seriously. And thankfully neither the makers nor the actors showed even an iota of effort in doing their respective jobs. Producer and director Sajid Nadiadwala had only purpose for making the film i.e. to mint money using the star power of Salman Khan. Sleazy dance movies, corny dialogues and over the top action sequences leaves no room for subtlety and even an actor like Nawazuddin Siddiqui looked like he was on drugs while playing his role.
12. Bajirao Mastani (2015)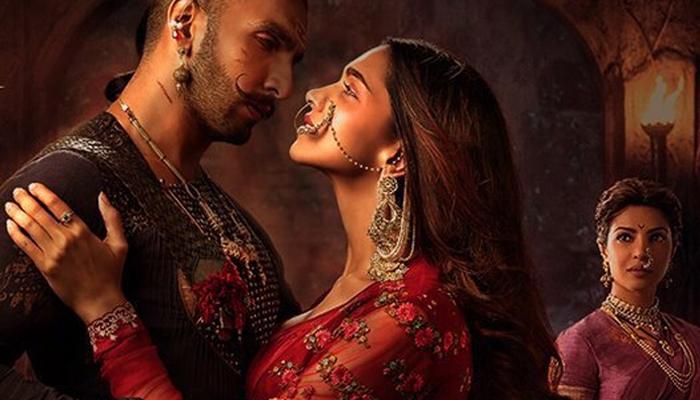 Worldwide Gross: 358 crore.
When it comes to making periodic dramas, not many can claim to be better at it than the master Sanjay Leela Bhansali himself. His dream of making 'Bajirao Mastani' became a reality after almost 12 years after he finally found an ideal cast in Ranveer Singh, Deepika Padukone and Priyanka Chopra. He gave his heart and soul to the film as he does to almost all his projects but this was a sweeter experience as his long cherished dream finally bore fruit. The result was a stunning, mesmerizing and well acted musical piece of cinema that won hearts worldwide.
11. Dilwale (2015)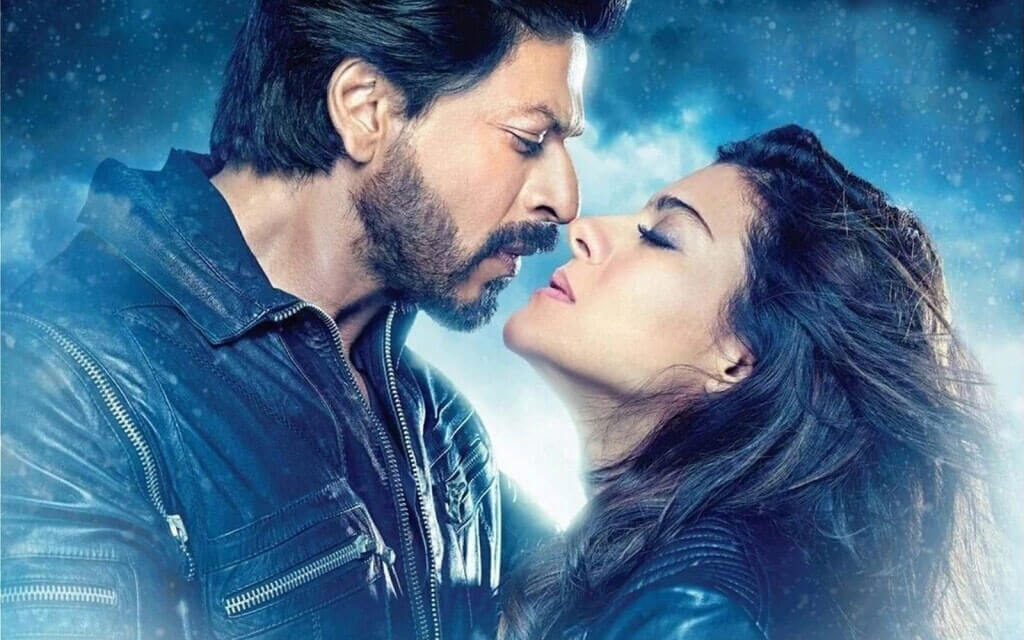 Worldwide Gross: 394 crore.
Rohit Shetty's 'Dilwale' was strictly meant for the masses. If you went in expecting something more than entertainment than it's your fault entirely. Neither in the trailer nor during the promotions had the director or the cast hinted at 'Dilwale' being anything but a leave your brain at home kind of cinema. They were sure about the kind of audiences they were targeting and even the audiences responded positively to their straight forward strategy. Shah Rukh Khan and Kajol reunited on the big screen after a gap of almost seven years but their magic seemed to be fading away or maybe it was the mediocre script which couldn't do justice to their natural talents.
10. 3 Idiots (2009)
Worldwide Gross: 395 crore.
There is hardly anyone who hasn't seen Rajkumar Hirani's take on the Indian education system in '3 Idiots'. It is films like '3 Idiots' that defines the true essence of Bollywood which is to give a social message while providing entertainment to its viewers. Thanks to the film engineering suddenly became a cool profession to be in and the passion for photography swept across the nation. Rajkumar Hirani seamlessly combines slice of life drama with satire to give us a feel good film which stays with us for a long time for the positivity that it exudes and the hardcore entertainment that it provides.
9. Chennai Express (2013)
Worldwide Gross: 423 crore.
It broke many box office records of its time upon its release. 'Chennai Express' was a tribute to everything that we love about the South but of course in Bollywood style. Whether it was Deepika's Tamil accent or Priyamani's special appearance in an item number the audience could feel the influence of the majestic South in every frame of the film. Staying true to its nature of a Rohit Shetty film 'Chennai Express' is fun, fast paced and relies heavily on the comic timing of its actors, especially Deepika Padukone who surprised the audiences with her comic skills.
8. Prem Ratan Dhan Payo (2015)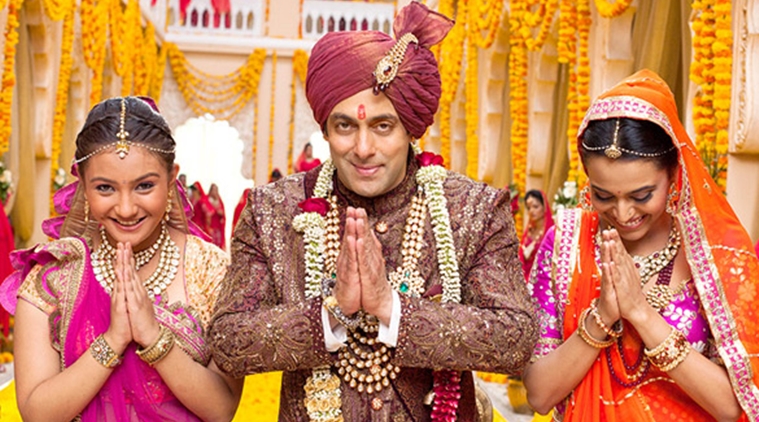 Worldwide Gross: 432 crore.
Rajshri Productions desperately needed a big hit to regain their past glory and 'Prem Ratan Dhan Payo' proved to be just the right film for them at the right time. As expected the film was all colourful and rooted in tradition. One thing is to be noted that they never give in to the emerging trends of filmmaking and vehemently stick to their age old style of song and dance and archaic ways which also increases their chance of failing at the box office. They tried to be cool and hip once and everyone knows what happened to 'Main Prem Ki Diwani Hoon'. Thankfully for them this time their tried and tested formula clicked with the audiences and raked in huge moolah at the box office. Or maybe it was just the presence of Salman Khan and releasing the film at the right time that did the trick.
7. Sultan (2016)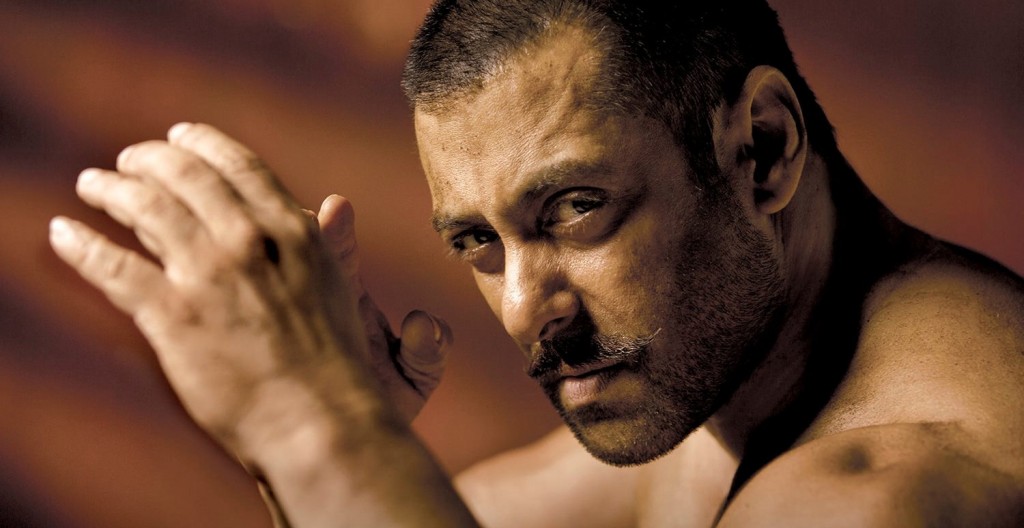 Worldwide Gross: 584 crore.
'Sultan' was a film that gave Salman Khan ample opportunities to silence his critics by allowing him to sink his teeth into the role of a middle-aged wrestler who navigates life through its thick and thin moments with pride and arrogance. Many critics accused the film of being misogynistic and technically inaccurate but for those less judgemental the film works just fine as a saga of love, passion and compromise. Anushka Sharma shines in the role of Aarfa, a state level wrestler with Olympic dreams in her eyes and stands her own against the mighty Salman Khan. No matter what kind of a role or how old his character is, Salman always plays them with a childlike exuberance and 'Sultan' is no exception.
6. Dhoom 3 (2013)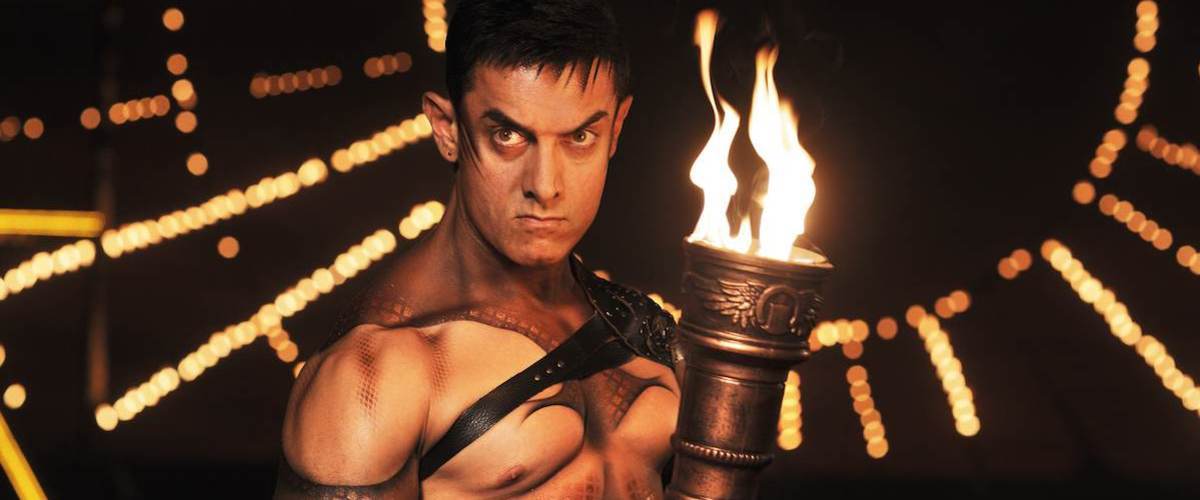 Worldwide Gross: 585 crore.
It is the weakest film in the franchise but interestingly the highest grossing one. Everyone was excited to see Aamir Khan in a negative role but it turned out to be a damp squib as clearly he was not comfortable with his character and its presentation. He was trying too hard to be somebody he is inherently not. Aamir is one of the finest we have in Bollywood but let's just say that even the best of actors fumbles at times. 'Dhoom 3' was heavily inspired by Hollywood films like 'The Prestige' and 'Now You See Me' and the funniest parts are the action sequences which not only defies logic but gravity too. Katrina Kaif's much publicized role was also a dampener as she is hardly there in the movie. The usually reliable duo of Abhishek Bachchan and Uday Chopra also fails to bring comic relief to the substandard tale of heist and revenge. However people went to see the movie in large numbers despite its many flaws. One can find numerous YouTube videos dedicated to pointing out the number of flaws in 'Dhoom 3'.
5. Bajrangi Bhaijaan (2015)
Worldwide Gross: 626 crore.
It's hard to find fault in Kabir Khan's humanist film 'Bajrangi Bhaijaan' even if you are the harshest critic of Salman Khan. We all need a Bajrangi in our lives right now given the tumultuous situation the world is going through right now. Kabir Khan who started out as a documentary filmmaker made his directorial debut in Bollywood with 'Kabul Express' which was loved by the critics and those who have an eye for quality cinema. But soon after he got lost in the glitz and glamour of Bollywood and as a result the quality of his films deteriorated. In 'Bajrangi Bhaijaan' we got a glimpse of his brilliance once again and Salman Khan got the best film of his career. And how can anyone forget the lovable 'Munni' played by Harshali Malhotra who was the lifeline of the film.
4. PK (2014)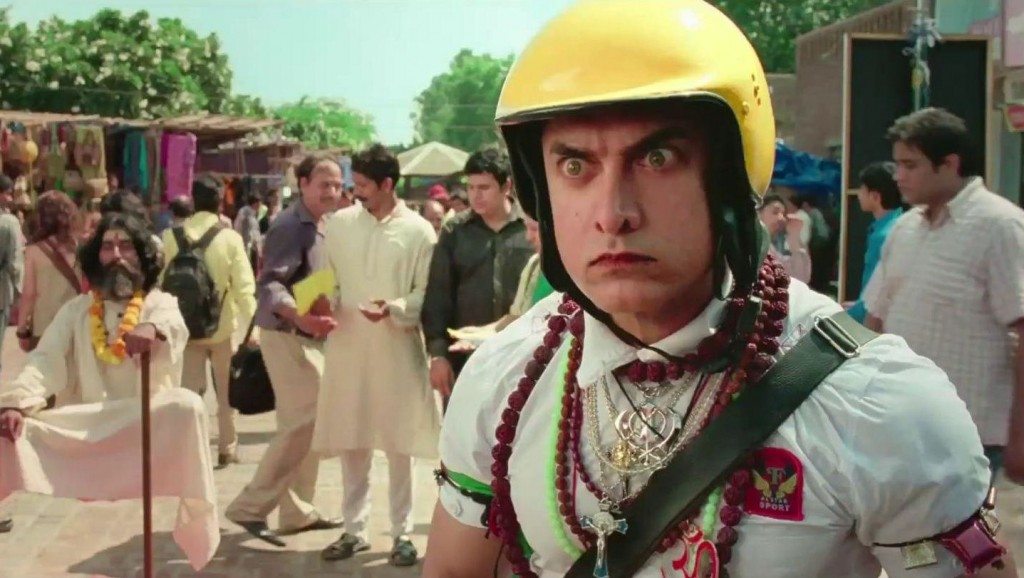 Worldwide Gross: 792 crore
Prior to the release of the film there was a lot of conjecture as to what does 'PK' mean or stand for. Finally when the film released the mystery was revealed people were more than pleased. It actually refers to a Hindi word for drunk. To think of it that 'PK' was supposed to be called 'Ek Tha Talli' almost makes you want to thank the makers for discarding the idea and going for a title that was both intriguing and unique. The story bears close resemblance to another film by the name 'Oh My God', the only difference here being the element of science fiction. The film opened to colossal response at the box office and instantly became one of the most loved films of all time. Aamir Khan was pitch perfect in the role of 'PK' and Anushka Sharma wonderfully supported him throughout the film. The film courted unwanted controversies for its liberal outlook but as the saying goes in showbiz any publicity is good publicity.
3. Tiger Zinda Hai
Worldwide Gross: 560 crore
Salman once again proved he is the undisputed box office king. 'Tubelight' might not have lit box office on fire but 'Tiger Zinda Hai' did and gloriously so. More power to him.
2. Secret Superstar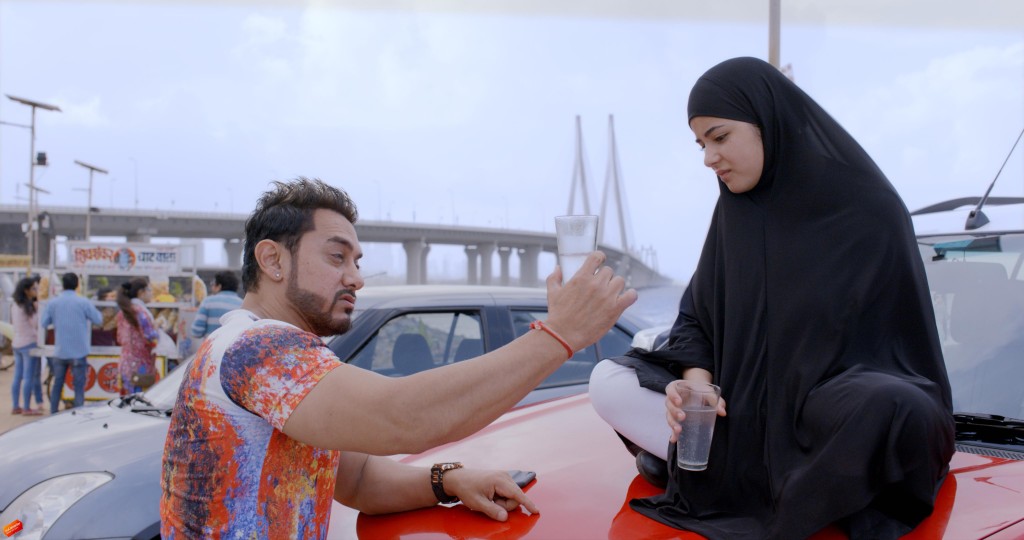 Worldwide Gross: 904 crore
While Salman might be box office king in India, there is another Khan who is immensely popular elsewhere, especially in China. And that's Aamir Khan. His two feminist-messaged films have done fantastically in China and globally and that's why you see both films occupy the two top positions.
1. Dangal (2016)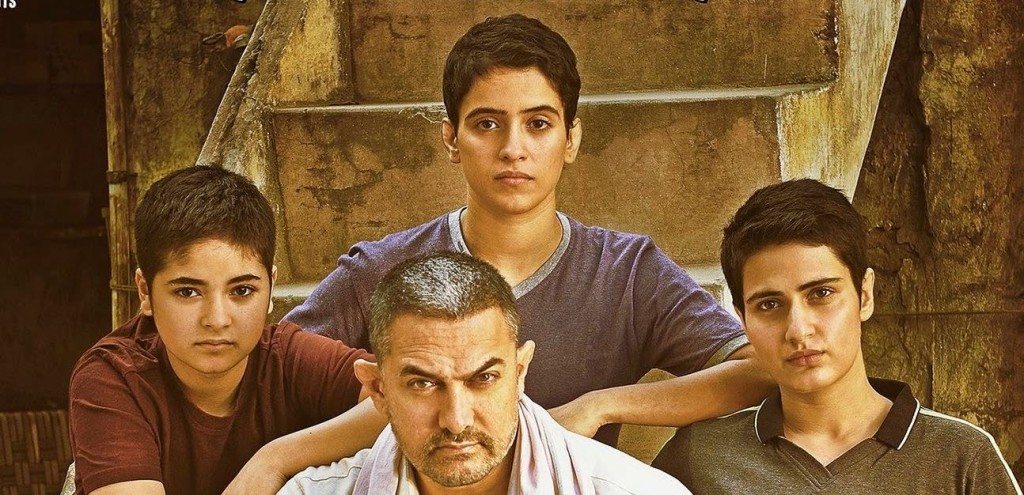 Worldwide Gross: 1823 crore and counting.
Even before its release in China 'Dangal' was already declared as the highest grossing Indian film of all time both domestically and in the overseas and deservedly so. 'Dangal' has a universal appeal as it is about the human spirit to win and overcome tough situations in life. There are many things to appreciate in the film such as the realistic father-daughter(s) relationship and how two small town girls Geeta and Babita defy societal norms to emerge as champions in a sport which is dominated by man. More films need to be made on such inspiring real life events so that the average movie going audience is not only entertained but also take home life lessons. Aamir Khan has delivered many memorable performances in his career but his turn as Mahavir Singh Phogat hits all the right spots as he delivers a gentlemanly performance who can straighten you up with a single look. The legend of Aamir Khan keeps on growing.