In financial terms, a movie is categorized as a "hit" if the revenue it fetches surpasses the investment involved in its making. Whether the box office numbers of the film are a true measure of a movie is subjected to rigorous debates. We shall not get into that in this article, instead, I'm going to list all the top grossing movies of this year, and give my take on them. It's for you to decide if the number of tickets sold is a fair judgment of its quality. In fact, I would encourage everyone to check out each of these movies and decide for yourself whether these films deserved to earn as much money as they did. With that said, let's get started. Here is the list of top grossing movies of 2018. These films were the biggest hits at the US box office.
20. Peter Rabbit (2018)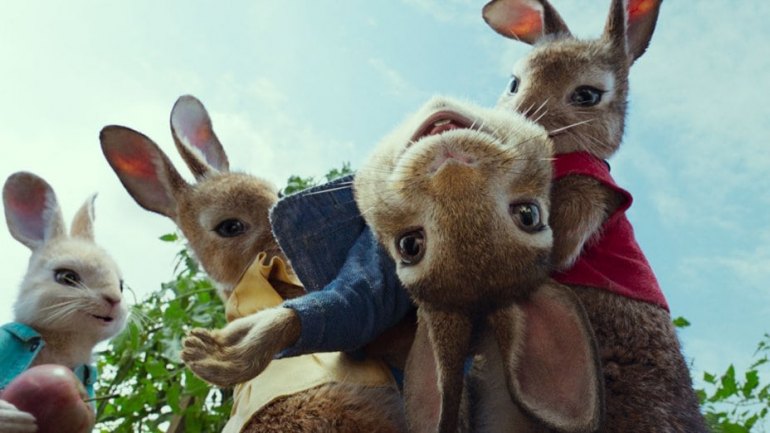 'Peter Rabbit' takes the story by Beatrix Potter and brings it into CG life. With all of the advances in CGI and the ability to fully capture realistic animals, this is the beginning of a genre of movies that can bring childhood pets and cute animals to life, in a fully animated stylized way, and in a realistic depiction. This film is a great step in the right direction of how to do it well. They take the fun elements from the story and combine it with a cast of cute and personable animals. Including a star-studded cast, which may not be too important to the movie but it doesn't hurt. There is no shortage of screen time given to these creatures, which is a textbook strategy of pulling kids along with their entire families to the theatres.
US Box Office Gross: $115.3 Million
19. The Nun (2018)
'The Nun' is probably one of the worst movies on this list, but it owes its box office revenue to 'The Conjuring' universe. Bonnie Aarons's portrayal of "The Nun" stood out in 'Conjuring 2' and the spin-off was highly anticipated, only to disappoint the fans, the general audience, and the critics alike. This film simply is not very scary. All the good parts of the movie are given away in the trailer. However spooky "The Nun" is, lack of a substantial screenplay fizzles out the excitement. The set designs along with the vivid imagery are the high points of this film. "The Nun fails to have an interesting plot and is very monotonous throughout. There are about two scenes that you'll find creepy, but the cheap jump scares throughout make it predictable and lackluster.
US Box Office Gross: $117.4 Million
18. Mamma Mia, Here We Go Again! (2018)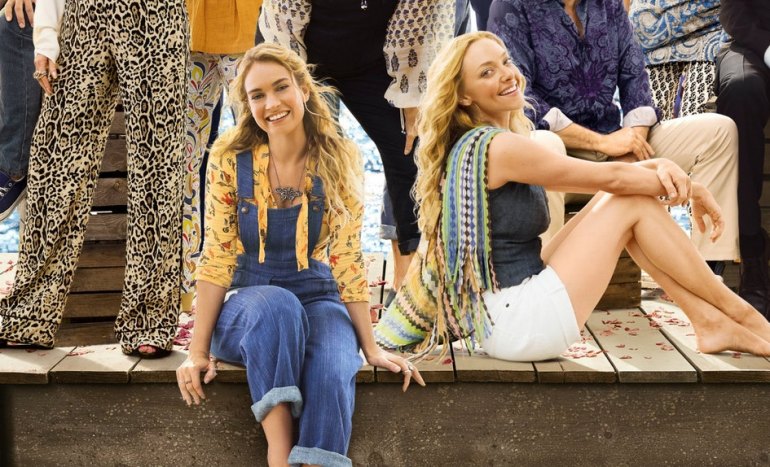 'Mamma Mia, Here We Go Again!' is a big disappointment for me. It lacks the energy of the first one. The songs seem forced, the plot looks thin and doesn't have any flow to it. The logic goes for a toss in Mamma Mia's world, and instead of allowing the characters to grow and develop, they have them singing and dancing and make them fall in love. But really who cares, it's a musical, and one's not even sure if it's even making sense anymore. Focusing more on the music than the plot causes a poorly written movie with a weak plot trying to make the music distract you from the story and the frequently changing timeline makes a cinematic mess. The only thing good is the music which keeps on coming.
US Box Office Gross: $120.6 Million
17. Ready Player One (2018)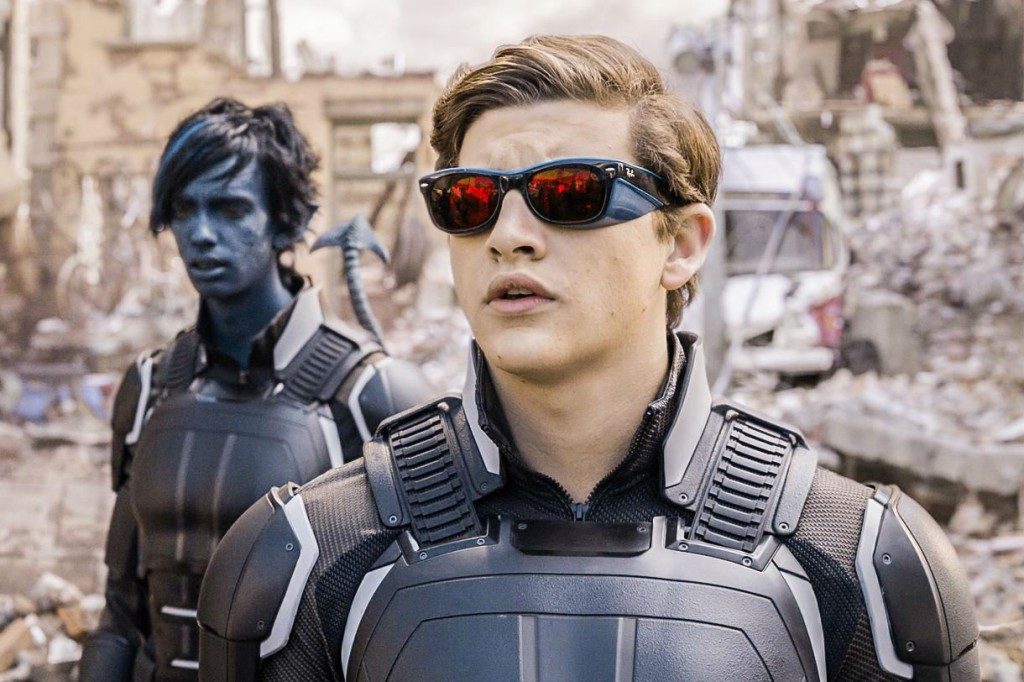 At its heart, the story behind 'Ready Player One' is a popcorn cinema thriller just waiting to be made. While long at 140 minutes it doesn't feel like it as there is never a dull moment. The film moves quickly along and the CGI is so well done that after a while you don't even think of it. As the movie is based on a book, there is a plenty of backlash from the reading community. But I've said it a lot of times in my previous articles, and I can say it again, that any movie cannot surpass the experience of reading a book, so the debate must be given a rest.
And also, there's been a lot of talk about the movie not taking too much from the book, which shouldn't be much of a problem either. It should in fact help in viewing the movie without having the book at the back of the reader's mind. I haven't read the book and don't plan to, so I can't compare the two but if you're looking for something good to watch this is it.
US Box Office Gross: $137 Million
16. Ocean's Eight (2018)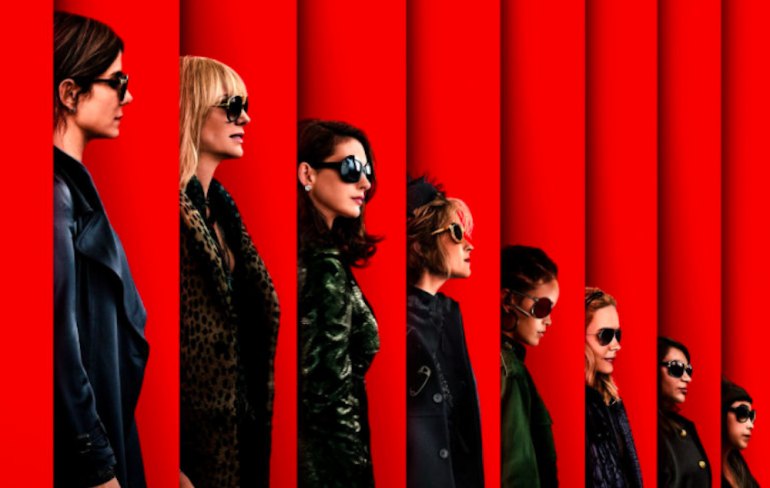 The male-multi-starer-extravaganza 'Ocean' franchise tries to break gender stereotypes and ensembles a bunch of star actresses for 'Ocean's Eight'. The movie is more about star cameos, pretty clothes, and an unnecessary amount of strutting. It kind of soils the entire Ocean's franchise. Honestly, it feels more like a testament to fashion than anything else. The director seems to have chosen a style over substance route and the plot is almost non-existent. These characters are not believable and their smug smiles really annoyed me. There's nothing new and nothing remotely interesting. If Warner Bros. wants to build a new franchise on these capable Ocean's, it must shake the scheme up and implement new and different moves to create its own criminal world, not one living under the shadow of Clooney's Danny Ocean.
US Box Office Gross: $139.4 Million
15. The Meg (2018)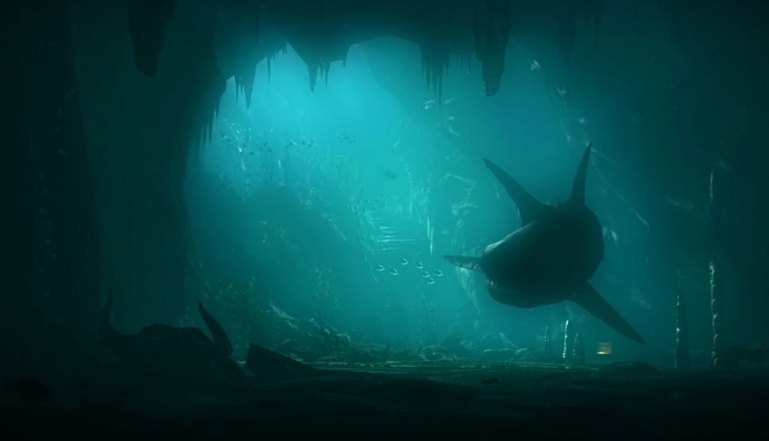 Filmmaking is one of the toughest jobs in the world and involves a lot of effort from a lot of people. As a person who knows and respects that, I don't go too hard on movies, but pardon me if I do this time. I can't believe how bad this movie is especially considering it probably has a ridiculous budget and production value. Not only is the writing and acting terrible, but even the editing seems off. Statham is terrible, his acting is so bad it almost seemed like a mockery on acting in general. The only cool part is the actual sharks but since that's all done these days through CGI it really doesn't earn the movie many brownie points. Unfortunately, there is a portion of the population who just want to see a big shark on the screen, so the movie made money.
US Box Office Gross: $143 Million
14. Halloween (2018)
The concept of Laurie Strode becoming a monster as a result of the original is very predictable. The conclusion is as expected and although there is an occasional gasp for air it doesn't produce any hard-hitting scares. On a positive note the occasional use of Nick Castle as the Shadow, the iconic Halloween music and the opening titles replicating the original make this feel like a Halloween movie. Jamie Lee Curtis delivers a strong performance as a nervous wreck with Post Traumatic Stress Syndrome and the countless nods to all previous Halloween films still make this an enjoyable watch for all the loyal fans but if you are a horror veteran you will see its cracks.
US Box Office Gross: $157 Million
13. Hotel Transylvania 3: A Monster Vacation
(2018)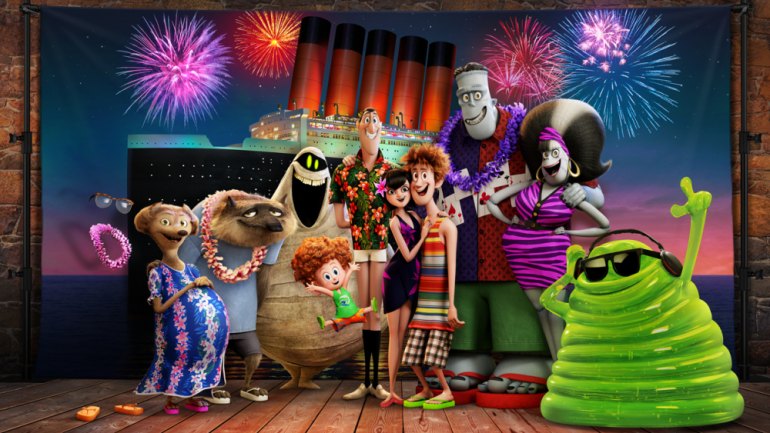 The premise of the story is good but I feel the way it is told is fairly dull and seems almost awkward. At several moments, it bores you to the core. I really like the first two films but the gags in this one are very obvious and the visual humor is actually quite annoying. I was genuinely ready to enjoy the third installment as I did the previous two, but it just drags along and a lot of the fun from the first two films is missing. The first two films are instant classic family films that everyone can enjoy, this, unfortunately, is way below par. It's fine fare for kids at the movies and that's about it, but sometimes that's okay, especially if that's what you're trying to do.
US Box Office Gross: $167.5 Million
12. Crazy Rich Asians (2018)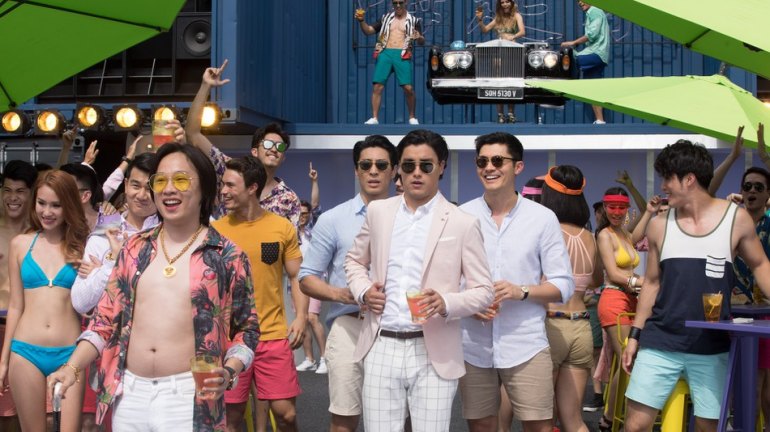 Of course, for the umpteenth time, the book is much better. Apparently, the book tells us a story of these rich people, of how they and their country gained wealth. The book is full of detailed history, on architecture, design, food, traditions. The movie, however, is quite shallow if the book is what the readers say. There is no history or background information on Asia or even the main characters. The movie plot is not much different from a typical Korean drama. An ordinary girl falls in love with a rich guy and encounter opposition from guy's mom. The movie tells us a simplified version of Rachel's life, with insufficient drama or emotion. On the positive side, the actors are good, there are some good landscapes, and some beautiful interiors and outfits. It's a decent movie for dates and girls night outs, nothing much.
US Box Office Gross: $173.5 Million
11. A Star is Born (2018)
'A Star is Born' begins with a superbly shot and superbly loud music performance, and similar scenes are scattered throughout the movie. Bradley Cooper is great in his directorial debut as a deep-voiced alcoholic rockstar, who is supported by Sam Elliott. Lady Gaga, on the other hand, is frustratingly wooden which is probably the main reason I couldn't fully get into the movie and liked it less than I thought I would. Like every fairy tale, It's abundantly cheesy. And it goes back to the easy crying and the programmed tears which are deployed at certain points of the film to bring to the viewer the feeling of emotion, enchantment, and heaviness in the heart.
US Box Office Gross: $178.1 Million
10. A Quiet Place (2018)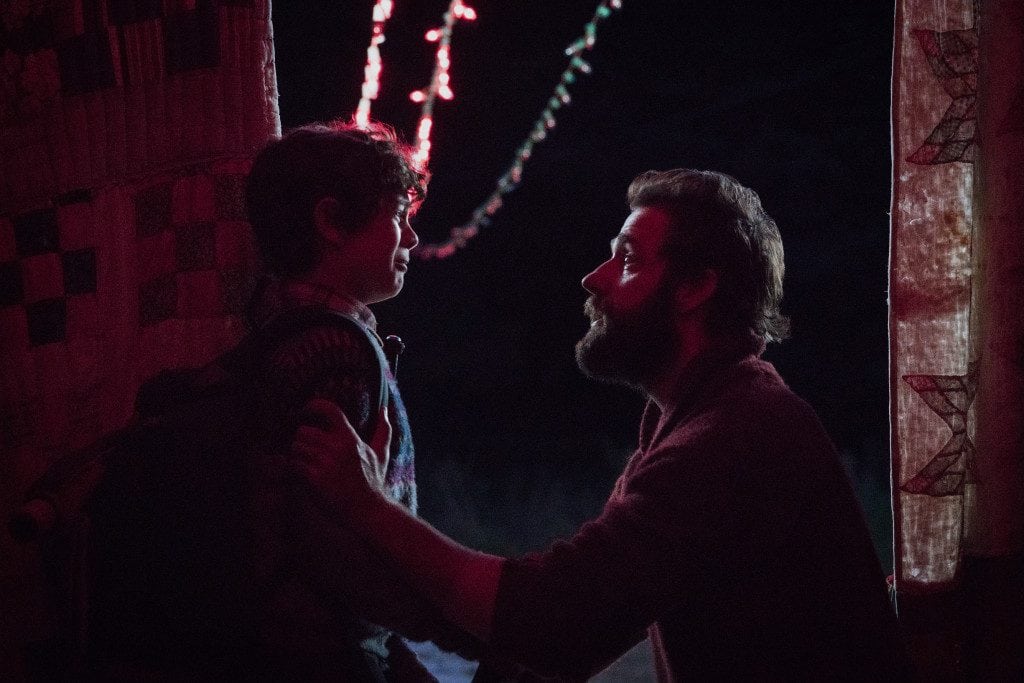 'A Quiet Place' is a horror movie where there are aliens on earth. People have to stay super quiet otherwise the aliens will be able to hear them and hunt them down. Since this movie is mainly silent, it is extremely tense and keeps you on the edge of my seat for almost the entire runtime. There are some effective jump scares, which are thrilling. John Krasinski directs, produces and stars in it. It has to be said that he does such a great job directing the film. He has a good idea of what he wants from it, and his acting is fantastic. Emily Blunt gives one of her best performances in a few years. Their chemistry and the kids are the emotional focal points of the film, which rounds up the whole experience.
US Box Office Gross: $188 Million
9. Venom (2018)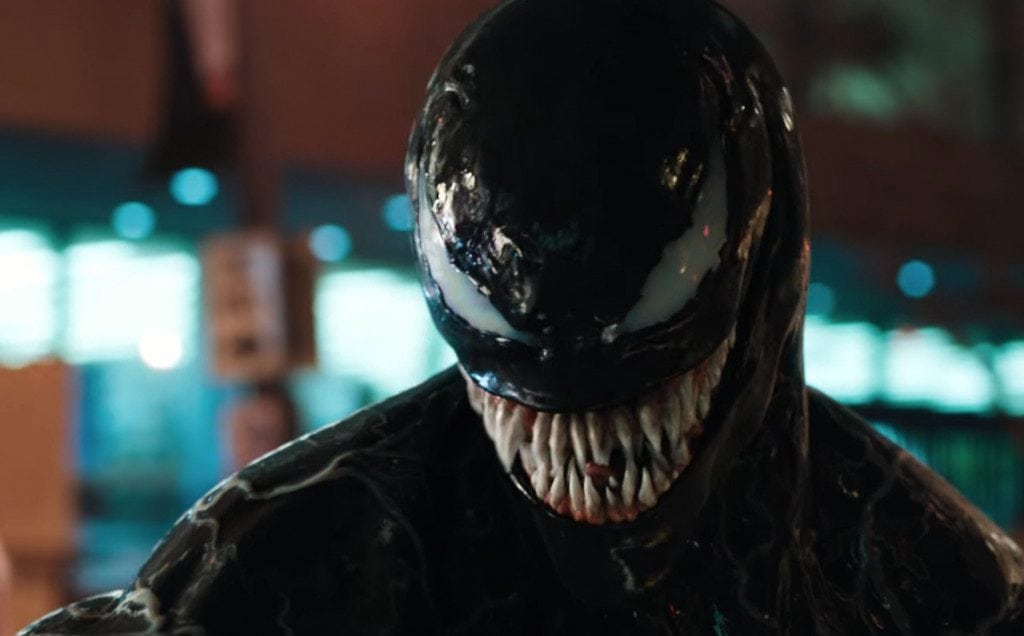 It's not a perfect movie, and it's not "Oscar-worthy". It is a Venom movie that's fun-filled with crazy action. I really like the relationship between Eddie and Venom, even though the story seems messy, and there are some plot holes. Tom Hardy does a fantastic job, as always. The film is completely different from the trailer and thankfully much better. The Mid-Credit scene must be given a whole lot of credit here, you'll understand if you watch it.
The movie as a whole is quite fun, entertaining and thrilling. It should've been rawer, R rated like 'Logan', and I think it must have been originally, but Sony decided to cut it down to a PG-13, for any potential tie-ins with the Spider-Man MCU. The action is cool but the antagonist's character is a cliche and has no surprise elements at all. It could've been a lot better, but it's not terrible
US Box Office Gross: $206.3 Million
8. Solo: A Star Wars Story (2018)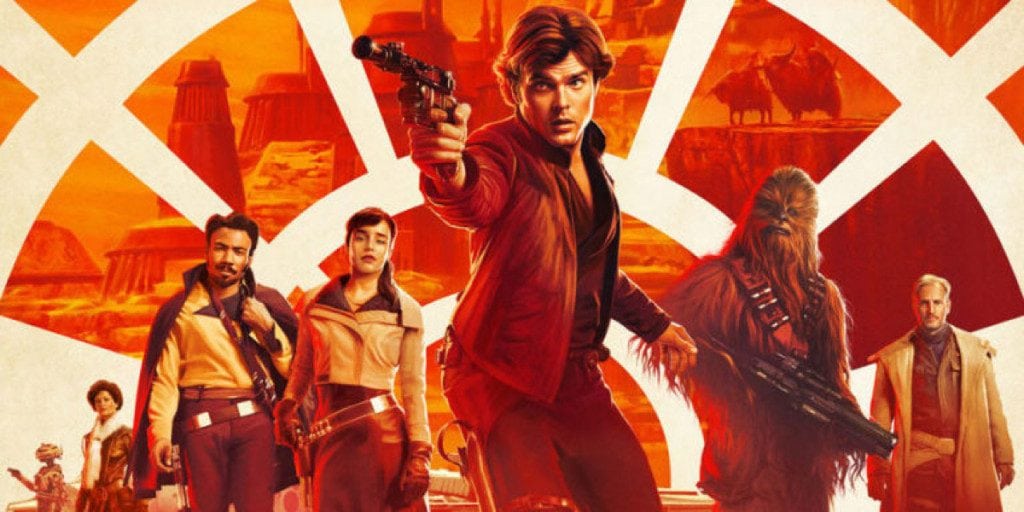 'Solo' is not as good as you might want it to be, or the 'Star Wars' fans want it to be. I have a theory as to how movies from franchises have started appearing like long episodes of a TV series with very think plot lines, and 'Solo' gives weight to the theory. There are sparks of what this movie could've been, like a remarkably fun train heist and a charming love interest for Han. The dialogue and characters are poorly written and drown out many of the positive points.
'Star Wars' fans will enjoy how the callbacks to the originals are woven into the story, and surprisingly, they don't look forced. The plot is predictable and the film lacks that spark of greatness, but it's still a fun adventure with a good cast. Good acting, great music, and superb special effects throughout the runtime really bring the film to life, although the editing between some of the scenes looks shoddy.
US Box Office Gross: $213.8 Million
7. Ant-Man and the Wasp (2018)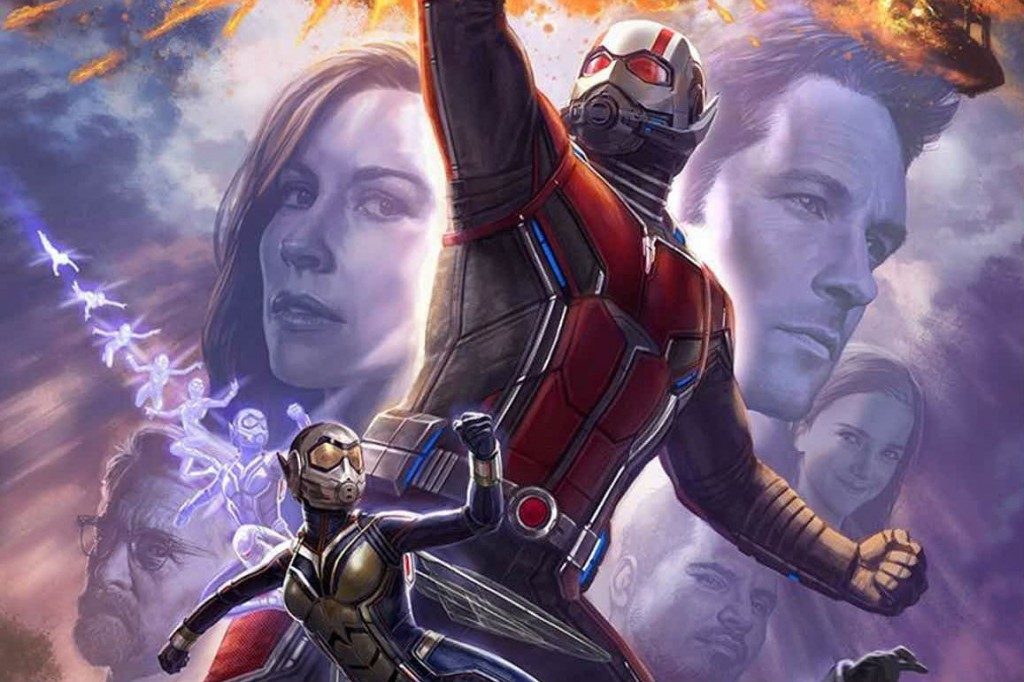 'Ant-Man and the Wasp' is another Marvel movie in which we watch Scott Lang / Ant-Man trying to balance his superhero life with being a father. The main emphasis of this movie is their new mission which is to uncover secrets from their past. In order to succeed on it, Hope van Dyne and Dr. Hank Pym will need the assistance of Scott Lang. There's not much to say really, it's just a Marvel superhero movie that lands on the bland side. Not bad, not great, just stock marvel elevated by Paul Rudd, Evangeline Lilly, and Michael Peña giving it their everything and delivering some great comedy. However, the plot is all over the place. The main antagonist is fine and the action is fine. The effects are pretty good, but whenever Rudd isn't on screen, the film is too dull.
US Box Office Gross: $216.6 Million
6. Mission: Impossible – Fallout (2018)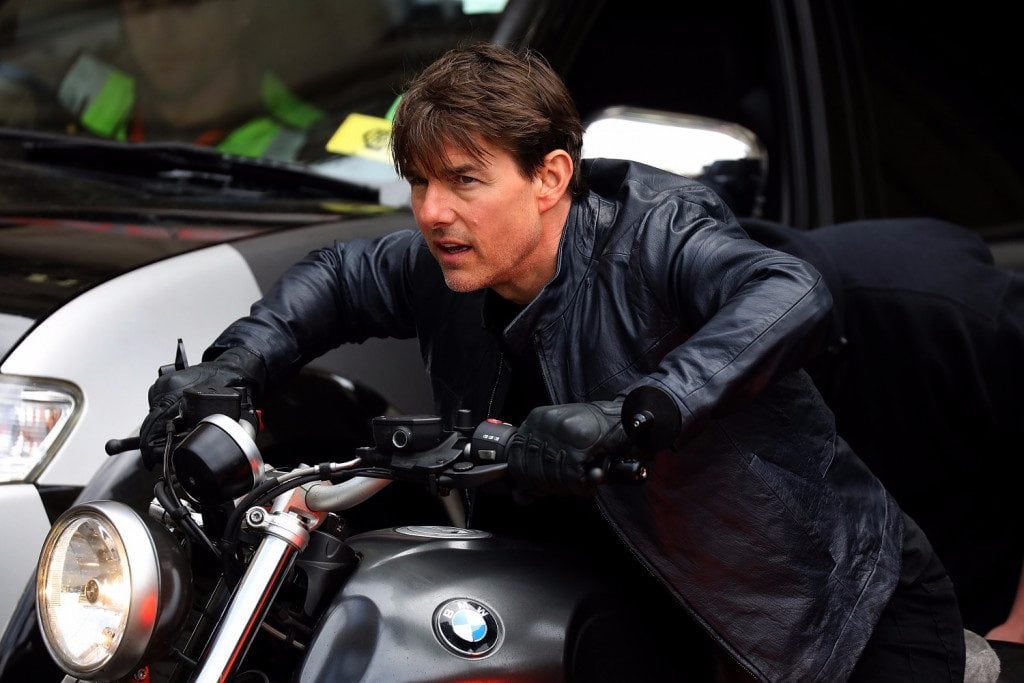 To keep it short, about two-thirds of the movie is really great. When one can divide the movie and talk about it in parts, it means that the flow of the movie is mot harmonious, which implies flaws in the screenplay. The action, the characters, story etc. are on a level that is expected from a Hollywood film of this stature. But around the London part, the excitement drops completely. Like they cut around thirty minutes of the film and left a lot of plot elements unresolved. And it really hurt the movie. Instead of an interesting spy movie, we get a predictable race against the clock. No tension as the time slows down just for our heroes to save the world. 'Fallout' is good but it is so close to being great that it's a let down that we get an only "okay" movie.
US Box Office Gross: $220.2 Million
5. Deadpool 2 (2018)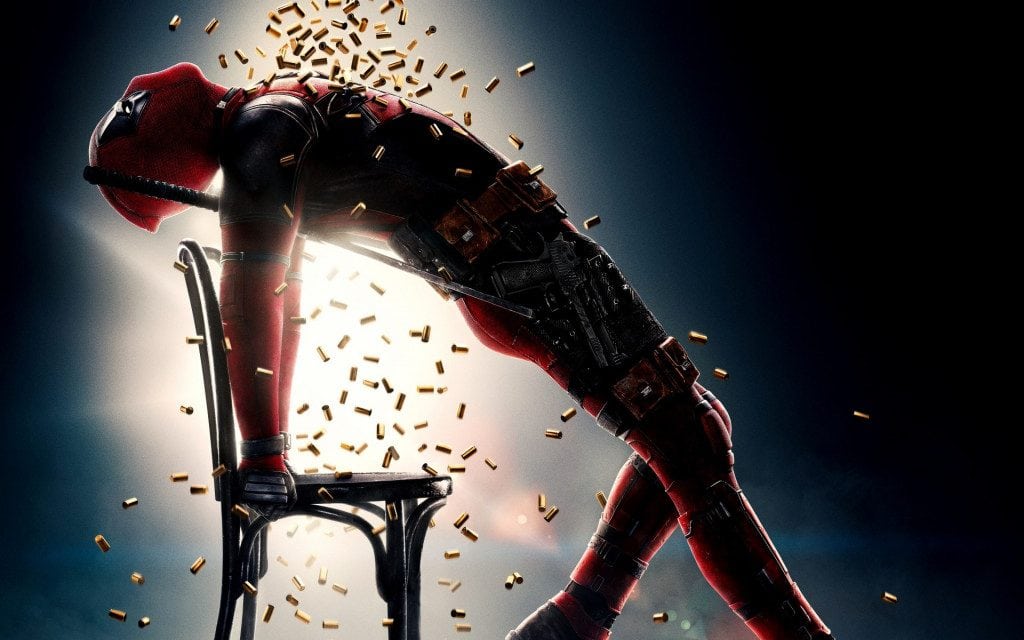 I have to say, this movie is pretty well done. Like the prequel, there is enough use of unconventional movie elements such as breaking the fourth wall. The movie also appeals to adult humor enthusiasts without being laden in graphic nudity and sex scenes, which is almost rare these days. The entire film is entertaining and incorporates not only the expected action and comedy but a lot of heartfelt emotions along with smooth comic relief that doesn't require excessive vulgarity or crudeness to pull off. Ryan Renolds is at his usual best and Josh Brolin looks so much like Cable that it didn't require much effort from him to pull it off. The action sequences, CGI and everything that should be in a superhero movie is quite good. Also, despite not really being anything to take home about the story is quite adequate.
US Box Office Gross: $318.5 Million
4. Jurassic Park: The Fallen Kingdom (2018)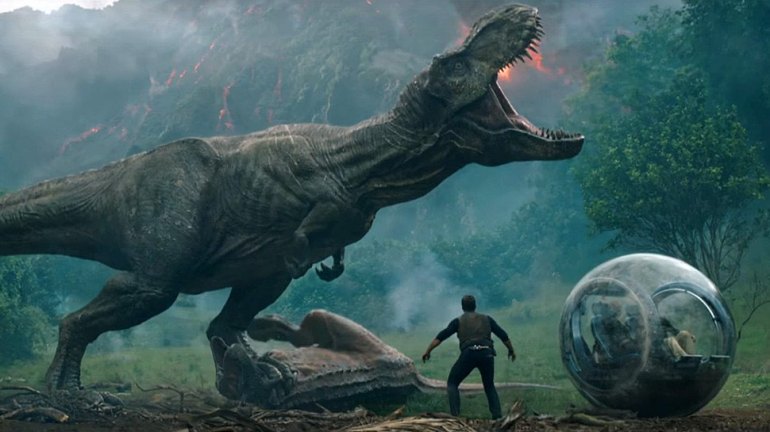 'Jurassic World Fallen Kingdom' is an unserious take on dinosaurs, and more so interested in creating monsters and then lining up actors to play as baits. It has an impoverished storyline that will leave you unsatisfied with its dozens of plot holes having pointless motives that branch out ending up being daft. This part, in particular, is interested more in its horror bit than in telling a proper story. With that, it's clear that we are not going to get a dinosaur movie we deserve. Unless, someone decides to reboot it completely, and paint it from scratch of course. I don't know what has happened to this franchise. Since when did dinosaurs become uninteresting?
US Box Office Gross: $416.8 Million
3. Incredibles 2 (2018)
'Incredibles 2' had enormous expectations to meet and a does a pretty good job but lacks the last bit to make it another masterpiece. The animation, though, is noticeably more detailed and increases the rush of adrenaline we'll get whenever the action kicks in. There's no shortage of fun while watching this long-awaited sequel. But Jack-Jack's antics with Bob at home are hilarious and pretty much steal the show. The movie manages to expand the world of 'Incredibles', gives a good depth to Helen Parr and add some more of the superheroes we only got few glimpses of in the original. It is a nice addition to the franchise, and a provides a good foundation for the future installments.
US Box Office Gross: $608.3 Million
2. Avengers: Infinity War (2018)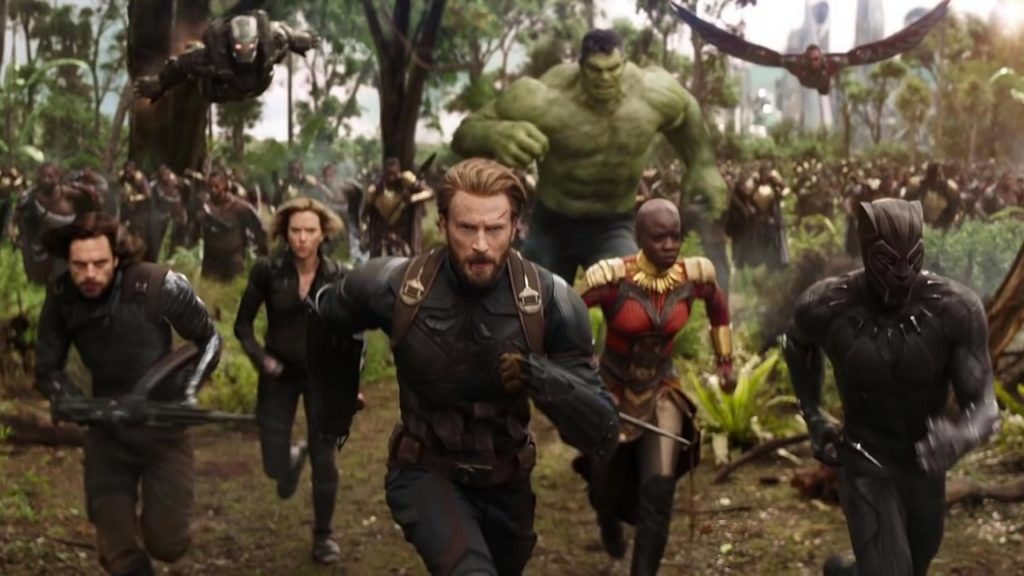 Technically, 'Infinity War' must rank one in terms of Global Box Office, but it stands second when US Box Office is considered. 'Infinity War', in a nutshell, is the least "Marvel" movie and incidentally, the best Marvel movie. The way streams of different character arcs and various backgrounds combine into one grand spectacle is a treat to watch. The writers must be given accolades for making it look so organic. Majority of the success comes from Marvel playing to its strengths, the biggest of which being Josh Brolin's portrayal of Thanos. Thanos enjoy most of the screentime and the audience enjoys his presence the most. It is a visual spectacle, with every actor owning their roles they have been portraying for quite some time now and the shock ending leaves you wanting more.
US Box Office Gross: $678.8 Million
1. Black Panther (2018)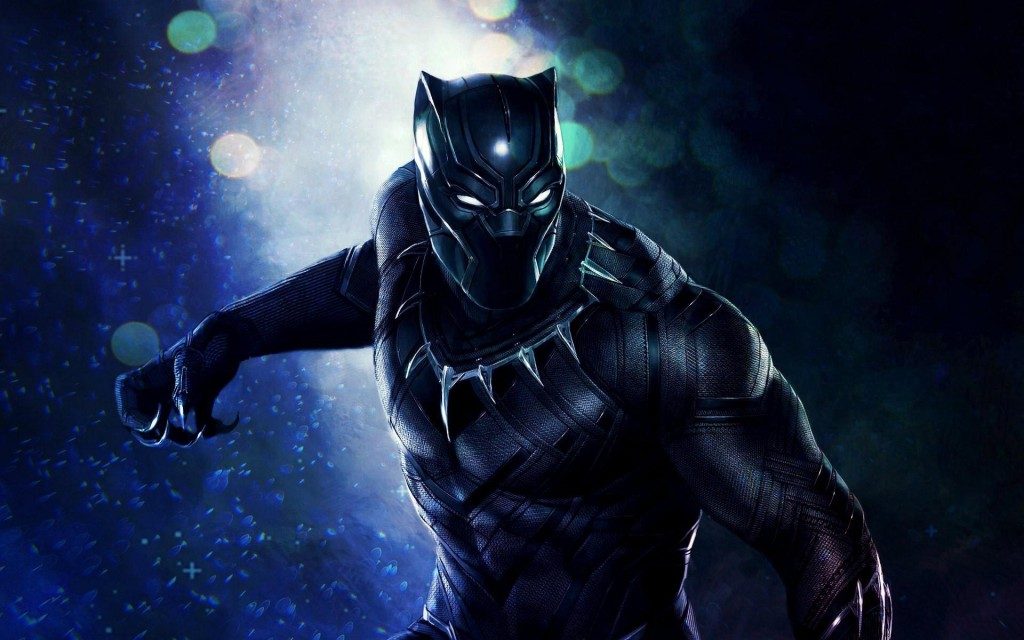 'Black Panther' is the pinnacle of comic book filmmaking. The film nourishes on the fantasy comic's integration with the culture and history of the real world. At the top of my mind, that is the major reason why the film has achieved all it has managed to. The acting is only enhanced by the fact the characters are all well written. Both Killmonger and Klaw are interesting and engaging villains in their own way. Killmonger, in particular, is a standout among the Marvel Universe protagonists. CGI of the movie is gorgeous. There is a lot of pure eye candy stuff in this film. On top of that, the choreography for the fight scenes is outstanding. The final all-out battle is particularly satisfying. Who doesn't love seeing someone riding a rhino into battle?
US Box Office Gross: $700.1 Million
Note: The box office figures have been sourced from Box Office Mojo and the accuracy of the figures have not been verified independently.
Read More: Top Grossing Movies of 2017