Although a prerequisite in Bollywood, dancing is not everyone's cup of tea. Some actors have two left feet, while others have no sense of rhythm absolutely! They suck at dancing just like KRK sucks at acting! And when we talk of songs and dance, Bollywood is probably one of the film industries in the world that began adding the song-and-dance routine in their screenplay.
Nowadays actors come prepared with their dancing shoes on, while some others, try as they might, never learn the art. Sidharth Malhotra began his career with Varun Dhawan in 'Student of the Year' in 2012. While Varun had his dance act straight, Sidharth could just not shake a leg! And that was apparent when the twosome had a dance face-off in the "Radha" song.
So, here's a list of 12 Bollywood actors that terribly suck at dancing
12. Imran Khan
Maamu Aamir Khan did everything in his power to make Imran's launchpad a great success. His efforts paid off and 'Jaane Tu… Ya Jaane Na' became quite a rage. Its characters were as real as possible and it instantly connected with the youngsters. But what was amiss in this breezy Abbas Tyrewala rom-com was Imran's sense of rhythm. He just couldn't dance like his co-actors could and that was apparent in the "Pappu" song. Sadly, like Pappu, Imran too can't dance!
11. Emran Hashmi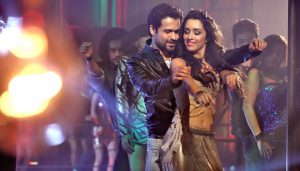 He is a serial kisser alright! He can lock lips with his heroines at the drop of a hat. He can give the baddies a tough fight; he can play a superhero too. But unfortunately, what Emran Hashmi can't do is dance to save his life! In most of his movies, what we always get to see is, him walking in a dance sequence or plain lip-syncing to the lyrics, while the heroine does most of the footwork. Although Emran tried his best to dance à la Shraddha Kapoor on the "Dance Basanti" number, we all know how miserably he failed at it too!
10. Nawazuddin Siddiqui
Did we not see him don "The King of Pop" Michael Jackson's attire in 'Raees' in the first half of this year? Or have we forgotten him in a similar attempt at moonwalking in "Munna Michael"? Yet Nawazuddin finds a mention in this list! It is plainly simple. Nawazuddin is a great actor; unarguably one of the best Bollywood has seen in recent times. He can get into the skin of any character he is asked to portray in a film, but what Nawaz terribly sucks at is his dancing skill. Nawazuddin, we feel for you!
9. Abhay Deol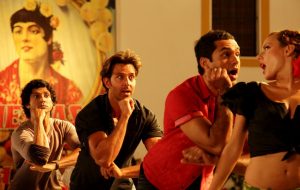 If there is another actor in the Deol clan after Dharmendra, Sunny and Bobby, it is the dimpled Abhay Deol, who simply cannot dance. He not just doesn't follow what the choreographer is getting at but is also a terrible dancer. What he did in 'Zindagi Na Milegi Dobara' in 2011 proved that he can be versatile in every scene but dance! The peppy "Senorita" track had his co-stars Farhan Akhtar and Hrithik Roshan tapping their feet to the lively flamenco, but Abhay could get nowhere close to them even when it called for simple steps. No wonder he does movies that don't require him to do the cha-cha!
8. John Abraham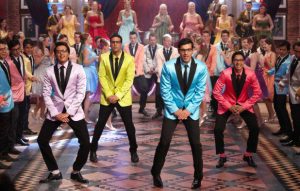 When he showed off his bum in yellow chaddis in "Dostana" in 2008, girls began to swoon over this hunk's chiseled body and that was when John Abraham started getting roles that required him to put his hot bod on display, be it in action scenes or in romantic ones. But what did not work in his favour were his dance moves that were nothing less than an eyesore. Though he gives it a try most of the times, John's steps in "Desi Boyz" or "Housefull 2" or "Welcome Back" are proof enough of his dancing prowess.
7. Irrfan Khan
The international actor would not have found a mention in the list had he not tried his hand… and feet… at dancing! Irrfan Khan was seen shaking a leg to "Pyaar do pyaar lo" in 'Thank You' that came out in 2011 and we tell you even he might be seeking for repentance for his grave sin. It's pretty certain that his fans wouldn't want to thank him for such a show!