While most of us want to stay away from the court of law and the legal harassments in our personal life, we enjoy watching the courtroom drama on big screens. The drama, the vendetta and the tension till the judgement being announced are the things which make the scenes fascinating, intriguing and gripping. To create attention – fuming courtroom dramas on screen, a concrete solid script, deep research and a strong groundwork. When it comes to such genre of films, the filmmakers have to do a heavy task regarding following the original rules and guidelines of the law and ethics.
Although not many films have been made on this genre, but Bollywood has successfully delivered some extraordinary movies around courtroom drama. Here is the list of best Hindi courtroom movies arranged from least to best, where the brilliant cinematography got admiration from both critics and audiences.
11. No One killed Jessica (2011)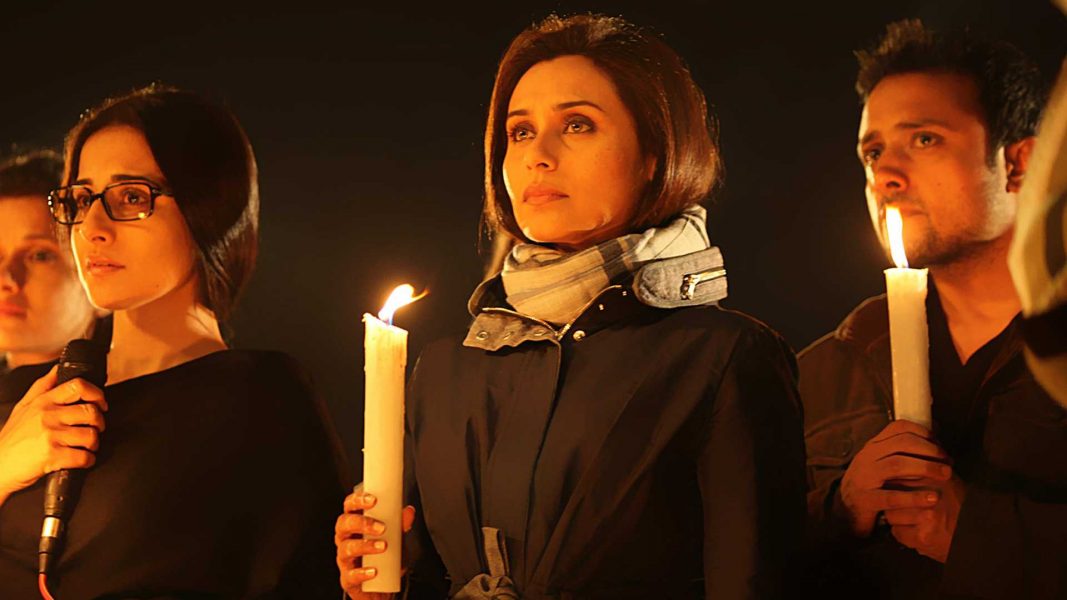 Director : Raj Kumar Gupta Cast : Rani Mukherjee. Vidya Balan.
This 2011 biographical drama based on New Delhi, 1999. The guns at Kargil are still working their best when when another goes off in the capital. Jessica, a young attractive model, a per time bartender, got shot dead at a celebrity party ! The controversial Jessica Lal murder case is portrayed with elegant thriller and dark truth of the society. Rani Mukherjee as Meera Gaity, a news reporter, whereas Vidya Balan plays Jessica's sister Sabrina. The film follows the murder case trial and Sabrina's fight for justice.
10. Meri Jung (1995)

Director : Subhash Ghai Cast : Beena Banerjee. Rajan Haksar.
Renowned as one of the milestones of courtroom drama in Indian film industry. This Subhash Ghai's 1985 flick feature Anil Kapoor as the lead character, where it illustrates a story of a man who becomes lawyer to avenge his father's death. The script got some excellent scenes involving a trial full of twists. From the court proceedings to the witness, this movie is an epic example of an ideal courtroom drama.
9. Shaurya (2008)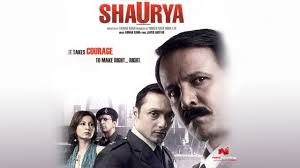 Director : Samar Khan Cast : Rahul Bose. Javed Jaffrey.
Shaurya is different from others. The others in the list features courtroom drama regarding civilians, where it shows the court-martial process of a muslim soldier, Javed Khan, Indian Army, for killing his commanding officer. Major Siddhant Chaudhary, who is played flawlessly by Rahul Bose is his defence lawyer during the process. Being set during the Kashmir conflict, the film follows the investigations of the dead commander. Kay Kay Menon perhaps finds one of his best monologues in the climax, a narcissist lecture which ends with 'Bloody Democracy! Bloody Democracy!'
8. Jolly LLB (2013)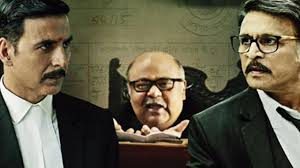 Director : Subhash Kapoor Cast : Arshad Warsi. Boman Irani.
This Courtroom Drama starring Arshad Warsi in the lead role was admired by many because of its realistic portrayal of legal system. It comments on corruption and exploitative behaviour of the rich as lawyer Jagdish (Arshad) fights a case for six innocent wage earners. The monopolistic behaviour of the rich and the judicial corruption are being focused throughout the film. The film takes it reference from 1999 hit-and-run case of Sanjeev Nanda and a short reference to Priyadarshini Mattoo murder case.
7. OMG: Oh My God (2012)
Director : Umesh Shukla Cast : Paresh Rawal. Mithun Chakraborty. Akshay Kumar.
This is something out of the world. No one ever thought that a court case against God himself can be launched and it can be made interesting and thought provoking. Based on a Gujarati play Kanji Virudh Kanji, this film goes after religious gurus who acts as the agent of God. Paresh Rawal, with a stunning performance from ahead, plays a shop owner who fights his own case against God and takes entire country by storm. Akshay Kumar is also there in a little cameo as God himself. The intriguing tale that took dive at blind faith, and self appointed godmen, tries to change the way we think about religions, much before than Aamir Khan's blockbuster PK.
6. Pink (2016)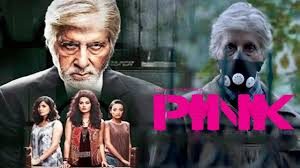 Director : Aniruddha Roy Chowdhury Cast : Amitabh Bachchan, Tapsee Pannu. Kirti Kulhari.
Another blockbuster and realistic project, featuring Amitabh Bachchan in lead role, focuses on the society's views on women. Amitabh played a strong and dominating role as a lawyer who criticizes about the stereotypes about girls and the term and conditions which only applicable (so-called) to girls. Pink is not just a movie, about the attempt to murder case, it questions about the thinking of society and how we judge people and women by looks, actions and lifestyle. With his every delivery of dialogue, Amitabh takes this Courtroom Drama to its next level of success. Excellent concept and script with a bag of social realisations are the X factor of this movie.
5. Waqt (1965)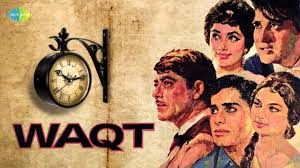 Director : Yash Chopra Cast : Sunil Dutt. Sadhna.
Directed by Yash Chopra, this 60s film isn't entirely a courtroom drama. But because of its thrilling final sequences involving a murder trial, the film deserves to be added in the list. This is a multi-starrer project, where Sunil Dutt plays a lawyer, who skillfully proves who the real culprit is.
4. Damini (1993)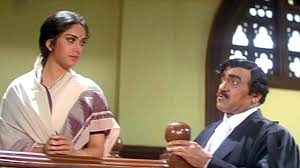 Director : Rajkumar Santoshi Cast : Rishi Kapoor. Meenakshi Sheshadri. Sunny Deol.
Who doesn't know this iconic movie of Sunny Deol, for his monologue 'Tarikh pe tarikh, Tarikh pe tarikh' ! The protagonist is a female named Damini (Meenakshi) who fights to get justice, for a rape victim, when her own family goes against her. However the real show stopper was Sunny Deol who mesmerized everyone with his powerful act as victim's advocate.
3. Ek Ruka Hua Faisla (1986)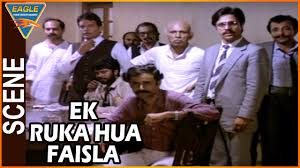 Director : Basu Chatterjee Cast : Deepak Kejriwal. Pankaj Kapoor.
This Basu Chatterjee's directorial venture is a remake of 1957's Hollywood classic '12 Angry Men'. It features the case against a teenager for killing his father by stabbing. This Bollywood classic not only focuses on the courtroom arguments but also how jurors debate to reach out for the truth and what goes on in their head and mind when they declare a verdict. It tracks down the journey of 12 jurors deciding a murder case, while 11 out of 12 are convinced that the accused is guilty, one of them counters them and keeps asking questions. The melodrama keeps the audience on anxiety, where the judgement keeps oscillating from guilty to innocent to back in guilty.
2. Shahid (2012)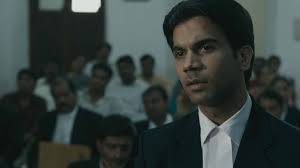 Director : Hansal Mehta Cast : Rajkumar Hirani. Zeeshan Ayub.
The real life story of Shahid Azmi, who was arrested on allegations of conspiring against the state in 1994. While in jail, the protagonist studies the law, and later after coming out, he went in on to defend people who were accused for terrorism, and got 17 acquittals for his clients. This National Award winning film features some extraordinary courtroom scenes which are so authentic and close to the reality that it gives one goosebumps.
1. Court (2014)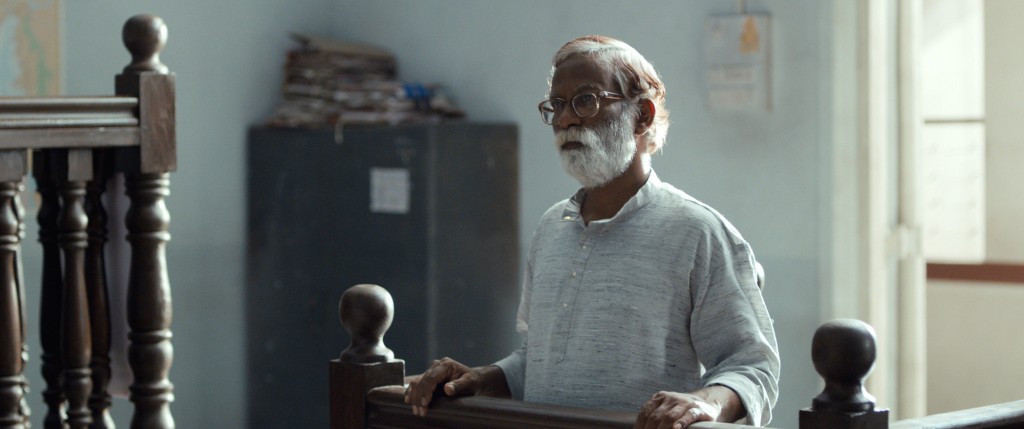 Director : Chaitanya Tamhane Cast : Vira Sathidar. Vivek Gomber.
This Chaitanya Tamhane's national award winning film is one of the best Indian film in the genre. This movie is inspired by a case against activist-ballad singer Jeetan Marandi (of Jharkhand) for his so-called links with Left-wing extremists. This project is about an abetment of suicide case against Lok Shahir Narayan Kamble (Veera Sathidar) in a lower court in Mumbai. The brutal face of the legal harassment has been portrayed with perfection. This film was applauded by overseas audiences also.
Read More: Best Courtroom Movies