In the process of filmmaking in Bollywood, it is the director that calls the shots. Right from finalizing all the actors for his film, to bringing the script alive in the form of screenplay, to making sure that the production design is in accordance to the scene, the director does it all. And not just that, he is also involved in the post production tasks to make sure the movie he has envisioned and worked on with his entire unit reaches the big screen the way he wants to.
But what happens when a director faces the camera? He/she realizes that it is a difficult task being an actor (and trust us, most directors, who have acted in films have confessed to this)! Several filmmakers have appeared as actors in their own films or their colleagues' films and showed us that they are the masters of many trades! Here's a list of fifteen such Bollywood directors, who have proved their mettle in the acting department too.
15. Naseeruddin Shah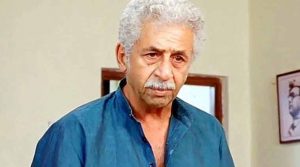 Although this name technically does not fit in the list (since it works vice versa), the Bollywood acting legend had decided to wield the baton for the 2006 film 'Yun Hota Toh Kya Hota', which had four complex stories running parallel in it, only to intertwine towards the climax, in the wake of a great human tragedy. Naseeruddin Shah went behind the cameras to narrate these different stories, which he thought had the power to bring out strong human emotions. Although the movie was not a huge hit at the box office, Shah's ambitious project did manage to touch the audiences' hearts.
14. Karan Johar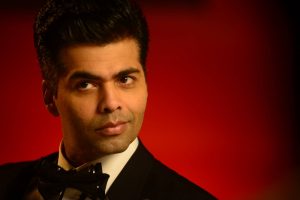 Not many have seen Anurag Kashyap's 'Bombay Velvet' starring Ranbir Kapoor and Anushka Sharma in the lead, for the hyped negative publicity that had surrounded it post its release, but the film did have some high points. It had Karan Johar, the maker of family dramas and rom-coms, playing a grey shade in it; and boy, did he impress! Although Kashyap's 2015 film was not Johar's debut film as an actor (his first film being 'DDLJ'), he was presented as a first-timer, where he was portraying Kaizad Khambatta, a negative character.
13. Anurag Kashyap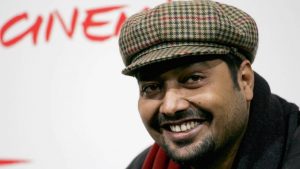 Known as the director, who is responsible for bringing avant-garde cinema to Bollywood, Anurag Kashyap has made cameo appearances in several of his own films including 'No Smoking', 'Black Friday', 'Gulaal' and 'Dev D'. He also appeared as himself in films like 'Bhootnath Returns', 'Luck By Chance' and 'Happy New Year'. But the ones that proved the director, who makes dark films could also act, were 'I Am', released in 2010, where he played a sex offender. His acting was quite appreciated in Tigmanshu Dhulia's 'Shagird', starring Nana Patekar in the lead, where Kashyap played the main antagonist.
12. Tigmanshu Dhulia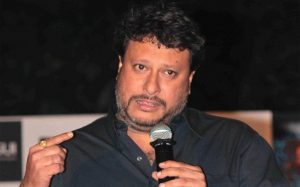 Today when someone says he's unsure of doing a particular task, he is mocked with, "Tumse naa ho paayega!" all thanks to director Tigmanshu Dhulia. These memes were all over the Internet, when Dhulia first uttered this iconic dialogue in Anurag Kashyap-directed 'Gangs Of Wasseypur 2' in 2012. The filmmaker who has directed some soul-stirring movies, acted in several movies, which did fairly well at the box office, proving he is also an ace in acting. Dhulia appeared in 'Saheb Biwi Aur Gangster', 'Gangs Of Wasseypur' and its sequel, 'Shahid' and 'Hero' to name a few.
11. Nagesh Kukunoor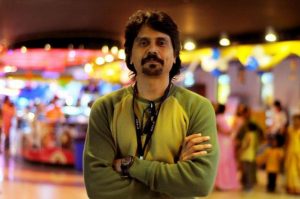 This National Award-winning director, who gave us gems like 'Iqbal', 'Dor' and 'Rockford', starred in a number of films in the past and we must admit, that he is talented in the acting department as well. Kukunoor, a Chemical Engineer from Georgia Tech, returned home to a cultural shock, which inspired him to make 'Hyderabad Blues' and also star in it in the year 1998. The filmmaker was also seen in offbeat films like 'Laxmi', 'Bollywood Calling' and '3 Deewarein', where he worked his magic on the screen!
10. Prakash Jha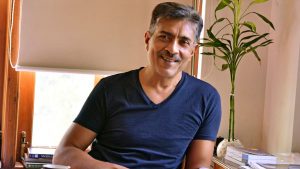 Known to make movies on burning issues that affect human lives, Prakash Jha has directed films like 'Damul', 'Mrityudand', 'Apaharan', 'GangaaJal' and 'Raajneeti' among others and proved that he is a master at bringing socio-political dramas to the big screen, highlighting real-life stories that hide in plain sight. He decided to make his acting debut with his own sequel to 'GangaaJal' – Jai GangaaJal' – starring Priyanka Chopra in the lead and portrayed a corrupt cop, who works hand in glove with the crime lords in the town. His acting was quite appreciated and he proved that directors could act too.
9. Amol Palekar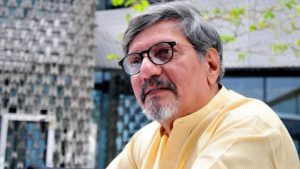 A very talented actor of the 80s, who has appeared in several light-hearted, slice-of-life films, Amol Palekar is an actor-director, the world has recognised. Starting out as an actor in the Marathi film industry, Palekar was seen in Hindi movies, which brought him accolades. He also made appearances in quite a few other regional movies, which did well at the box office. Palekar went behind the cameras and started calling the shots back in the mid-80s and made 'Ankahee', featuring Deepti Naval. He also directed 'Thodasa Rumani Ho Jaye', the award-winning 'Daayraa' and India's official entry for the Oscars – 'Paheli' – which had Shah Rukh Khan and Rani Mukerji in the lead. Most of the films he directed were close to reality and that made him a director, who had an eye for detail.
8. Sudhir Mishra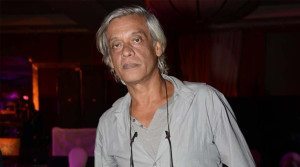 Known for making critically acclaimed films like 'Chameli' and 'Hazaaron Khwaishein Aisi', Sudhir Mishra is the recipient of three National Awards, who has had a stellar three-decade long career in Bollywood. He made films on topics that have brought human miseries to the fore and was quite lauded for his efforts for narrating stories that have touched our hearts. Mishra appeared on the screen for the first time with the suspense thriller 'Khamosh', where his acting was very effective. He was then seen in 'Traffic Signal' and left an indelible mark on the audiences' mind.
7. Amole Gupte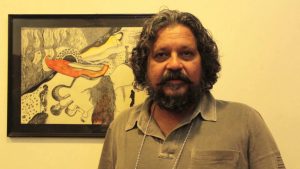 Who can forget Bhope Bhau from the dark comedy 'Kaminey', or the phagomaniac teacher from 'Stanley Ka Dabba'? It was director Amole Gupte, who breathed life into these memorable characters with his fine acting skills and we all loved to see him on the screen. Gupte is one director in Bollywood, who mostly works for children's cause by making films on topics that involve kids. But he is also good at acting and that he has proved in films like 'Phas Gaye Re Obama', 'Bheja Fry 2' and 'Singham Returns', where he portrayed characters that were very different from each other.
6. Ashutosh Gowariker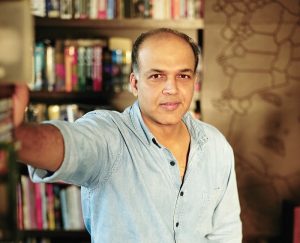 He first made an appearance in the film 'Holi' and went on to make a career on the small screen with serials like 'Circus' and 'C.I.D', but Ashutosh Gowariker's heart lay in filmmaking. He wanted to tell impactful stories, which would be imprinted in the audience's mind. Gowariker made his directorial debut with the thriller 'Pehla Nasha' which had several A-list stars in cameos. The film bombed at the box office and he returned with Aamir Khan-starrer 'Baazi', which was a flop too. It was then in the year 2001, that Gowariker made 'Lagaan', which was nominated for the Oscars. It was followed by 'Swades', which now follows a cult status.
5. Rakesh Roshan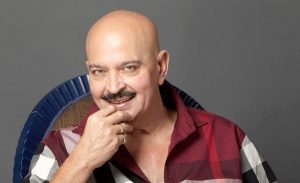 His light eyes, dark moustache and looks to die for, were something girls couldn't stop talking about back in the 80s. Rakesh Roshan was a charmer (and still is despite his age!), who could also make films. Having appeared in several family dramas back in the day, Roshan proved his mettle in lead roles and slowly shifted focus to direction almost in the same era with Jeetendra, Shatrughan Sinha and Govinda-starrer 'Khudgarz' being his debut directorial. Post this movie, Roshan started churning out films by the dozen, most of which went on to become superhits at the box office.
4. Manoj Kumar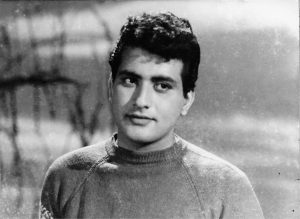 He earned the name Bharat Kumar with his 1965 film 'Shaheed', where he portrayed the legendary Indian revolutionary Bhagat Singh and became synonymous with movies with underlying patriotic themes. Manoj Kumar acted in a long list of films, which were huge hits at the box office; but it were his patriotic movies in times of change, where he appeared as the lead actor, which prompted him to start making movies on his own. Manoj Kumar turned to direction and made films like 'Upkar', 'Kranti', 'Purab Aur Pashchim' and 'Roti Kapda Aur Makaan', which catapulted him to fame as a mainstream moviemaker.
3. Farhan Akhtar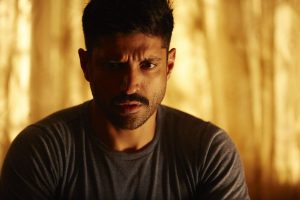 Born into a filmy family, where his father is a celebrated lyricist and scriptwriter, his mother is an actress and a screenwriter and his sister is a filmmaker, it was but natural for Farhan Akhtar to take up a job in the film industry. His debut directorial venture 'Dil Chahta Hai' in 2001 is considered a cult film, which redefined friendship in Bollywood. The film struck a chord with youngsters immediately and the movie starring Aamir Khan, Saif Ali Khan and Akshaye Khanna in lead roles, became a massive hit. Farhan Akhtar, who also made 'Lakshya' and 'Don' turned to acting with 'Rock On'!!, followed by 'Karthik Calling Karthik', 'Zindagi Na Milegi Dobara' and 'Bhaag Milkha Bhaag' in different roles and gave us some more reasons to appreciate him.
2. Guru Dutt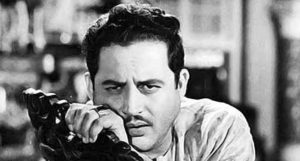 The handsome director, who first tried his hand at choreography before turning to direction, did a few odd jobs to make ends meet. He later moved to Mumbai and started out as an assistant director in films. Although Guru Dutt died young, he left a legacy of movies that the world now considers classic. He made the timeless 'Pyaasa' and also gave us masterpieces like 'Mr. & Mrs. '55', 'Sailaab' and 'Aar Paar' to name a few more. Dutt not just starred in a string of films he directed, but also in several other blockbuster movies in which he was the leading man, directed by other filmmakers.
1. Raj Kapoor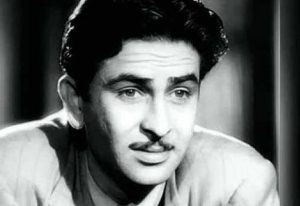 The greatest showman of Bollywood – Raj Kapoor- was not just good-looking but was also a great narrator. Belonging to the first family of Bollywood, Raj Kapoor made his big debut on the silver screen as an actor and did miniscule roles at the start of his career. Slowly and steadily, Kapoor shifted to direction, with 'Aag' being his first venture, but it was his 'Awaara' in 1951 that made Raj Kapoor a recognised director. Kapoor then began making films, launching several actors' and actresses' careers in the process. A recipient of three National Awards and a Padma Bhushan awardee, Raj Kapoor, with his different stories in a 50-year illustrious career, proved to the world that he was actually the greatest showman of showbiz!
Read More: Best Bollywood Actors