It is said that a great film is the reflection of the society it is set in. But sometimes, films can be too modern, too honest, too on-the-nose, or just too damn unique for the society to digest. And "being ahead of one's time" doesn't bode well quite often. From Galileo to Godard, great people have gotten a cold shoulder from the masses for seminal pieces of work. And while they have been glorified post their deaths, not every film ahead of its time attains a cult status. Which is why a list is necessary, to help you unearth some Bollywood gems convention buried in its rubble, but which have shined brighter with the passage of time. And now, it is high time to appreciate great Bollywood films ahead of their time.
15. My Brother… Nikhil (2005)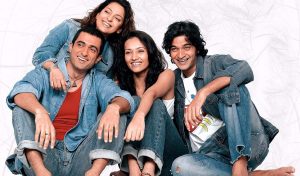 Even today, the mention of AIDS is enough to make 90% Indian uncomfortable AF. Imagine the situation thirteen years ago when this film, whose plot involves a successful athlete dealing with the repercussions of being diagnosed with AIDS, was released. The film takes inspiration from the real-life struggles of AIDS activist Dominic d'Souza. Naturally 'My Brother… Nikhil' went under the radar of many, despite Juhi Chawla being cast to play the sister around whom the plot revolves. Which is a pity; this is a well-paced, crisp (at only 120 minutes) and thoughtful drama worth a glance.
14. Aandhi (1975)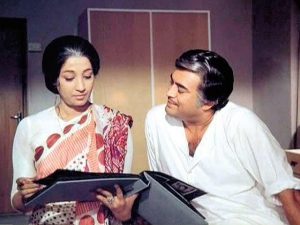 Picture this: it is era of the Indian emergency, and a film whose protagonist resembles the country's Prime Minster during it. What do you think would happen to the film? Well, that's what happened to 'Aandhi', a drama based on a chance meeting between an estranged couple, when Aarti Devi, now a leading politician happens to stay in the hotel run by her ex-husband during an election campaign. Despite the fact that it only based the appearance of Aarti Devi on Indira Gandhi and was in no way related to her life, the film was banned from release until 1977, when Gandhi fell fell from power. If recent situations are any indication, a film like this would cause a furore even in this day.
13. Salim Langde Pe Mat Ro (1989)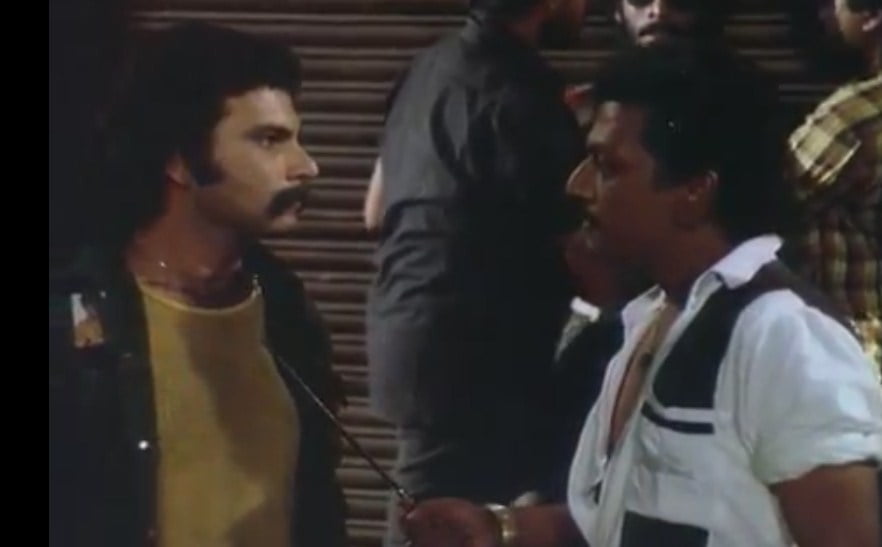 In my opinion, the eighties was the worst decade for mainstream Indian cinema. But it was also one of the best for Indian Parallel cinema. And this is one of the prime representatives of the era. Set in the period of the Hindutva mobilization of the 1980s, the film explores its impact on the lives of youngsters from the minority through a langda loafer named Salim Pasha, who has a shot at being rich if he agrees to do some morally questionable things – namely, start a communal riot. His gradual unraveling makes for an interesting existential character study. Seeing as how communal violence is still as rife in our country, 'Saleem Langde…' is surely a film ahead of its time.
12. Lamhe (1991)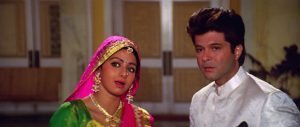 Yash Chiopra is hailed as the pre-eminent director of romances in Bollywood. He has made evergreen romances right from 'Kabhie Kabhie' to 'Chandni', but the director's personal favourite from his own arsenal is a surprising one; it is the story of passion between a man and a woman, and twenty years after her death, her daughter. I can almost feel you cringe at that description right now. But Chopra has rendered this tricky story with emotional finesse. Unsurprisingly though, the Indian audience in 1991 shied away from the theaters for this one, but it was one of the most successful Bollywood films overseas of its time. For its unique core plot, Sridevi's masterful performances as mother and daughter, and Chopra reinvention of a genre he had defined, 'Lamhe' is an essential classic.
11. Margarita With A Straw (2014)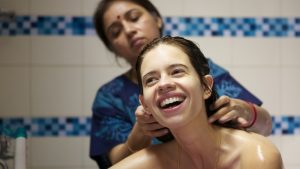 Meet Laila, who leaves her home in New Delhi to study in New York. But she isn't your usual rebellious teen; she's a rebellious teen with cerebral palsy who discovers her bisexuality over the course of the film. The film deals with the themes of self-acceptance, inclusive environment and of course human sexuality through Laila's coming-of-age story. Director Shonali Bose reveals more about the intricacies of the lives of a differently abled than perhaps any Bollywood film to date, while simultaneously highlighting how there isn't much difference between their lives and ours anyway. Even though it was released a mere four years ago, the film underperformed at the box office, showing how our country has a long way to go towards acceptance of disabilities, homosexuality, and a longer way to go towards the acceptance of a combination of the two.
Read More: Best Bollywood Movies of the 21st Century