The word "Sequel" elicits polar responses from the masses for the very fact that they can be good but if not made properly, they are disastrous, which is usually the case. Sequels are made for multiple reasons: the first film was highly successful financially and the makers want more of the same or it has been planned that way so that the story could continue or both. Bollywood does not have a good record of making excellent sequels. There is rarely a case that a sequel lived up to the expectations, like with 'Lage Raho Munnabhai' or 'Gangs of Wasseypur 2' (but then it was shot as one film).
Still, there have been movies which we think do deserve a sequel and if well executed can be real fun to watch. These movies may not have been excellent commercial success but they were unique in their own way and deserve a continuation. Here is the list of 15 Bollywood movies that deserve a sequel.
15. Dil Dosti etc. (2007)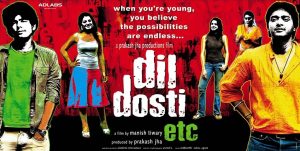 'Dil Dosti Etc.' is a story about young love and coming of age in the backdrop of hostel life in colleges. Based in Delhi, the movie has the elements of student politics in it. The movie is raw which is the best part about it. Starring Shreyas Talpade, Imaad Shah, Nikita Anand, Smriti Mishra, Ishita Sharma it really clicked with a young audience. It has been 10 years since the movie but certainly a sequel would really be welcome by the audiences who loved the crudeness of the film. Based on some other college with a fresh cast, minimum budget and they could hit gold.
14. Jhankaar Beats (2003)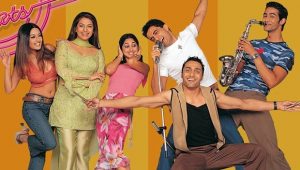 'Jhankaar Beats' was a tribute to music, more specifically to the music of R.D. Burman. The story of two friends, their love for music and their life. It's a beautiful film directed by Sujoy Ghosh. Sanjay Suri, Rahul Bose and Juhi Chawla are exceptional. A reunion of these music lovers isn't a bad idea!
13. The Burning Train (1980)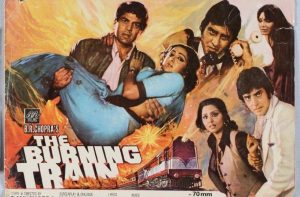 A train on its inaugural run is rigged so that it can't be stopped. It catches fire and lives are at risk. It's a typical Bollywood action masala flick of the 80's. 'The Burning Train' is the oldest film in the list. But the idea is still fresh and maybe a sequel to it in today's age may be the action flick we need. It's certainly an idea that can be worked on! The film featured a huge all-star cast Dharmendra, Hema Malini, Vinod Khanna, Parveen Babi, Jeetendra, Neetu Singh, Vinod Mehra and Danny Denzongpa. Such a line-up with today's stars would generate ample interest.
12. Sarfarosh (1999)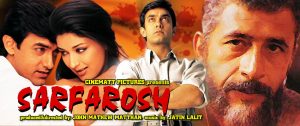 Gripping and tense, those are the words which can be used for this critically acclaimed film. Filled with powerful characters and exceptional performance from Aamir Khan and the legendary Naseeruddin Shah. We do need a sequel to this movie, in current times with the same characters. A story with Aamir Khan's Ajay Singh Rathod high ranking cop and young officers working with him in a thrilling plot. It can certainly be thought about.
11. Oye Lucky! Lucky Oye! (2008)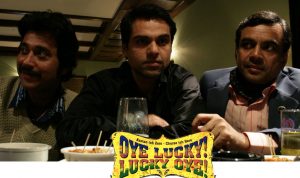 Inspired by a real life story of a con-man, 'Oye Lucky! Lucky Oye!' was directed by Dibakar Banerjee. Abhay Deol as Lucky, Paresh Rawal in multiple roles and an exceptional supporting cast including Neetu Chandra, Manu Rishi, Richa Chadda the film is a mad cap entertainer. Bringing back the entire cast for a continuation might be fun idea if a proper script can be worked upon.